These keto side dishes are perfect choices for your next summer BBQ cookout. Over 10 easy low carb recipes for bbq side dishes to choose from!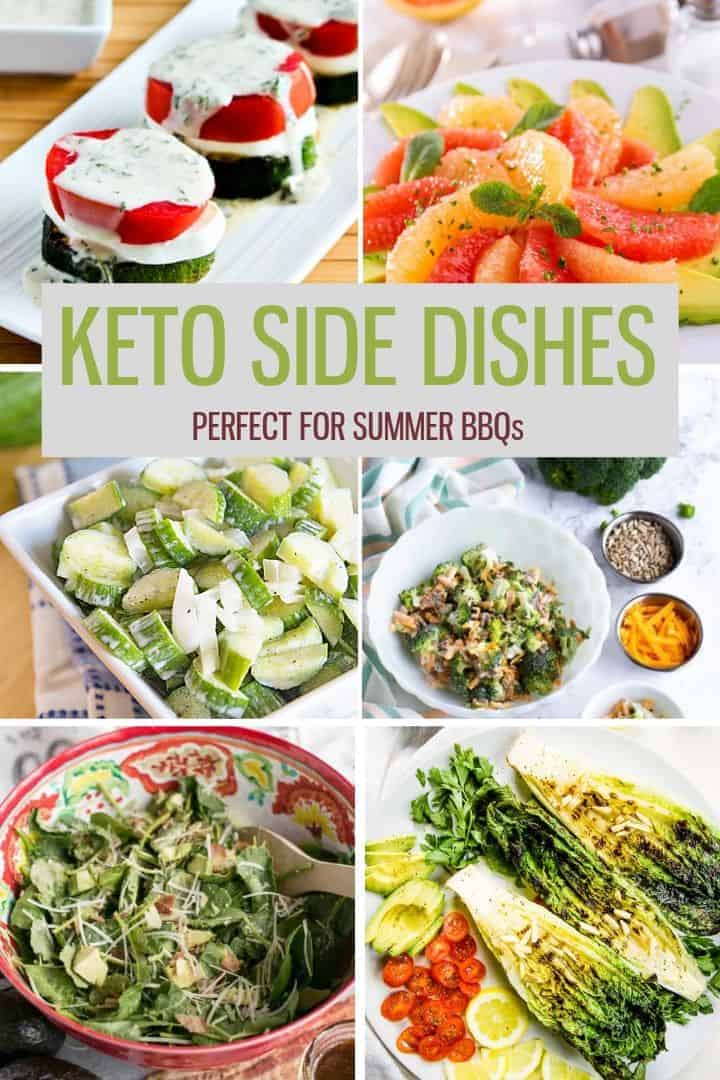 Jump to:
Summer just isn't the same without picnics, outdoor BBQ parties, fresh squeezed lemonade, and pool parties to attend. And of course, if you are hosting the event, you will want to serve the very best low carb and keto side dishes, right?.

If you're tired of having the same low carb side dishes at every event, the perfect time to change things up is now!
Are bbq side dishes safe in the sun?
To avoid the risk of illness from eating refrigerated foods that are left out too long, the USDA suggests these food safety guidelines:
Perishable food should not be left out for more than 2 hours at room temperature, or 1 hour if the temperature is above 90 °F.
To help any cold keto side dishes from spoiling in the hot sun, serve the side dishes from bowls that are nestled into a bed of crushed ice.
Low Carb and Keto Side Dishes
The recipes below are broken into two categories; cold keto side dishes and grilled bbq side dishes.

When you see something that you want the recipe for, just click on the hyperlinked title or the image above it. You'll be taken to the recipe owner's post, where you can read more about that recipe, print it, bookmark it, or Pin it for future reference.
Cold Salads and Other Cold Sides
Although you may tempted to make a classic low-carb potato salad, there's a lot more options you can make for that summer outing. Just take a look at the list below!
This classic sweet broccoli salad with crispy bacon and chewy unsweetened dried cranberries is low carb and paleo friendly, with no added sugar!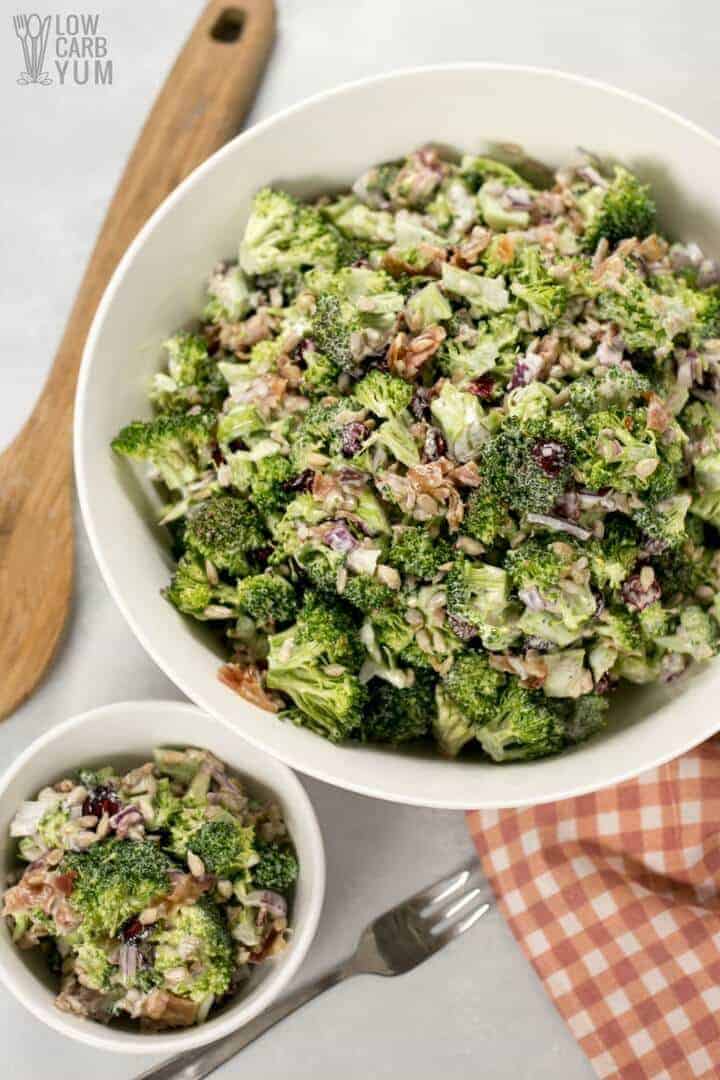 Avocado Fruit Salad Recipe, from Two Sleevers
This Avocado Fruit Salad makes a beautiful low carb side dish for brunch. Use berries and omit the grapefruit to reduce carbs further.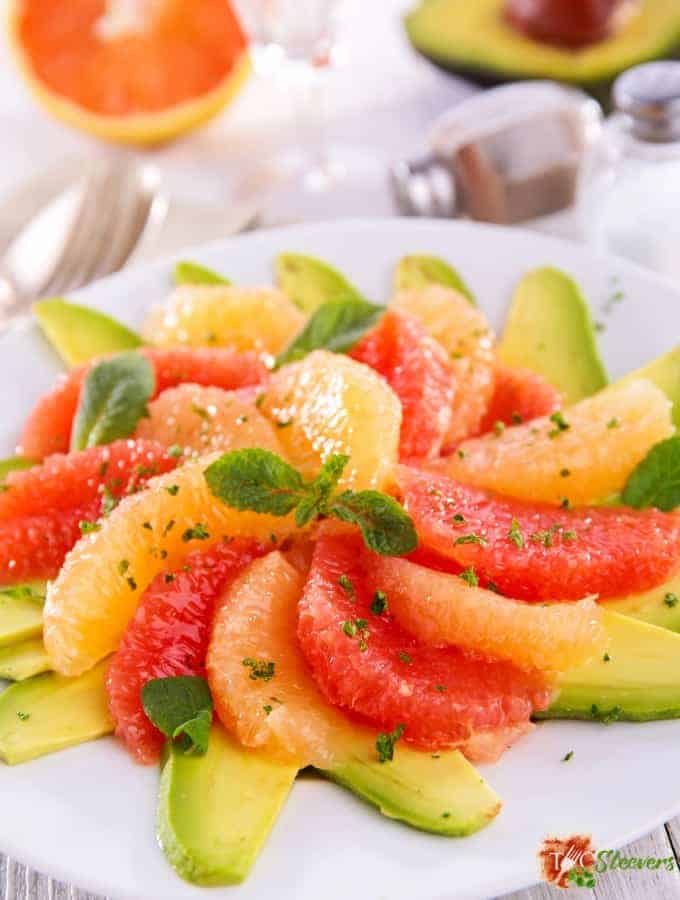 This cucumber salad recipe is one of the most popular low carb side dishes at any summer event. If you don't care for large pieces of cucumber, cut thin slices instead!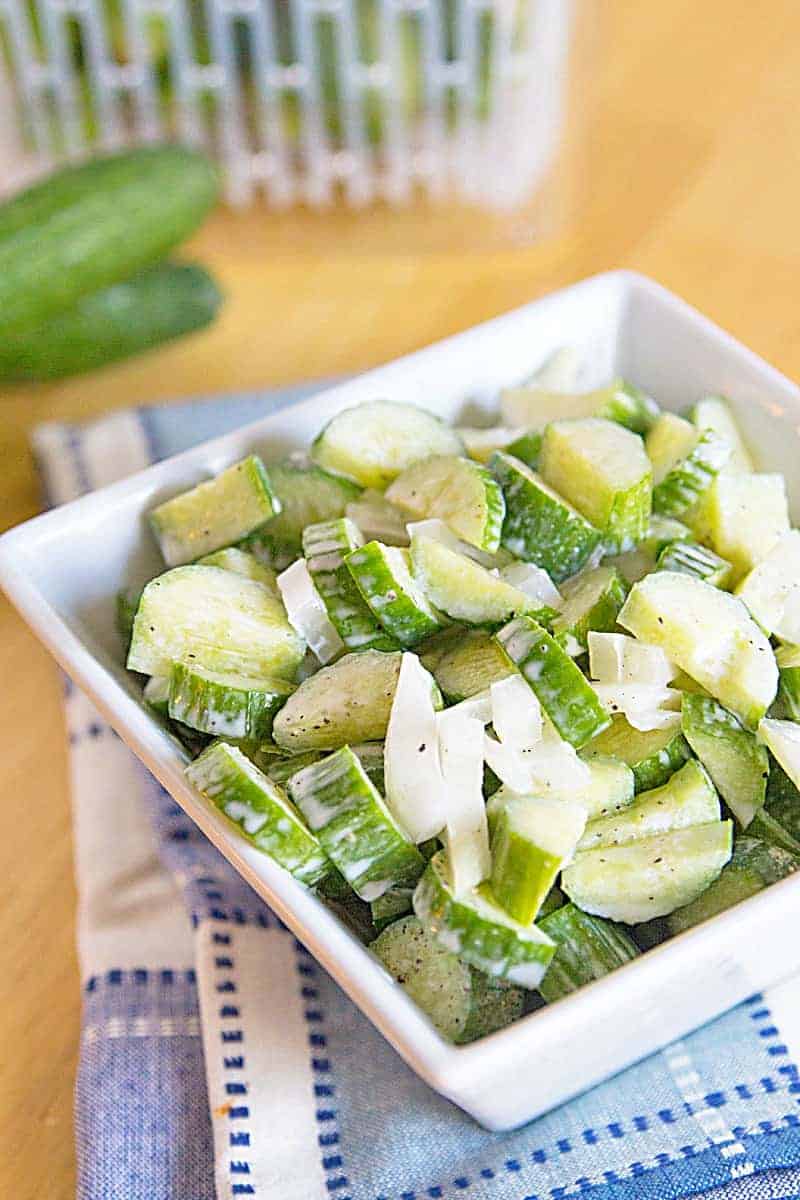 Want to make a yummy, healthy salad in a flash? This recipe for baby kale avocado salad with Parmesan takes only minutes to prepare!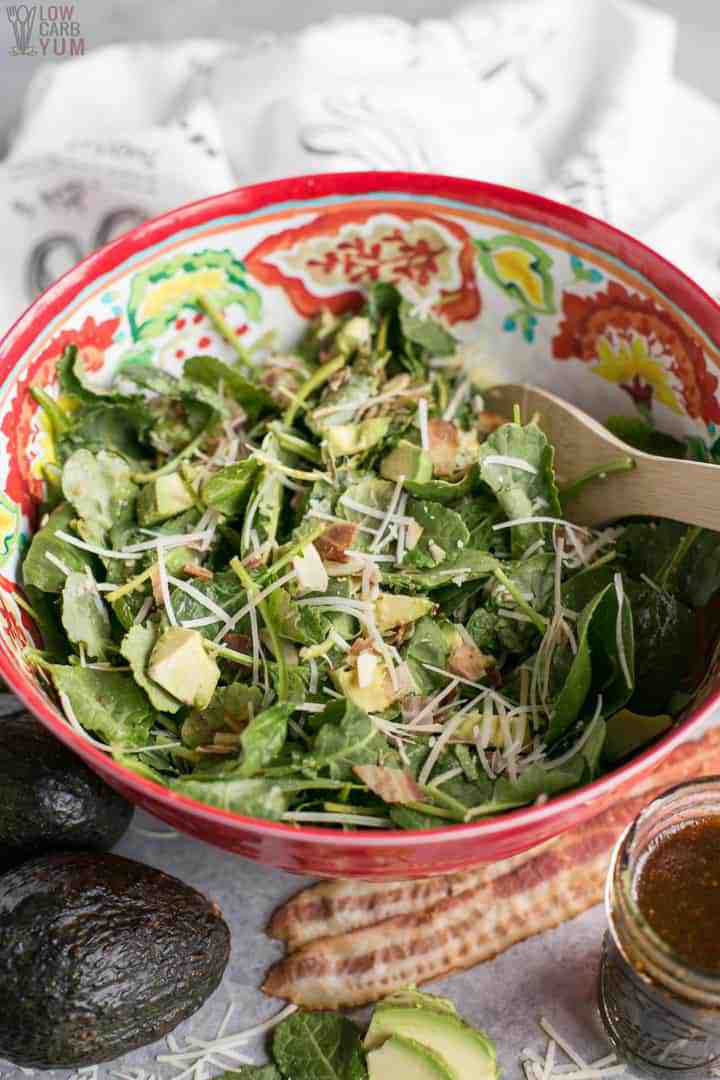 Healthy Parmesan Cauliflower Salad, from Garden in the Kitchen
This low carb cauliflower salad has patriotic touches of red, white, and blue. As a result, it is the perfect side dish to serve for a 4th of July or Memorial Day celebration.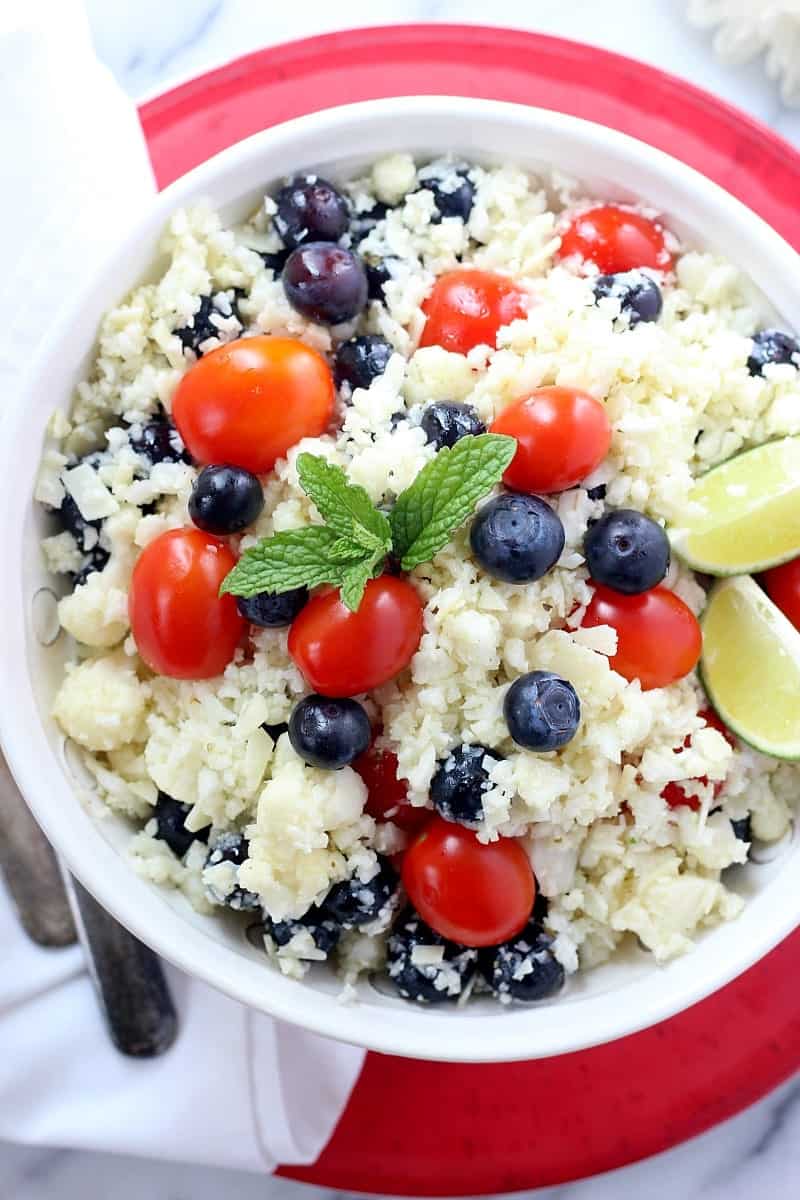 Zucchini Noodle "Pasta" Salad, from Keto Cooking Christian
In this keto side dish, zucchini noodles replace traditional pasta. The zucchini noodles are large enough that their texture and appearance are similar to rotini noodles.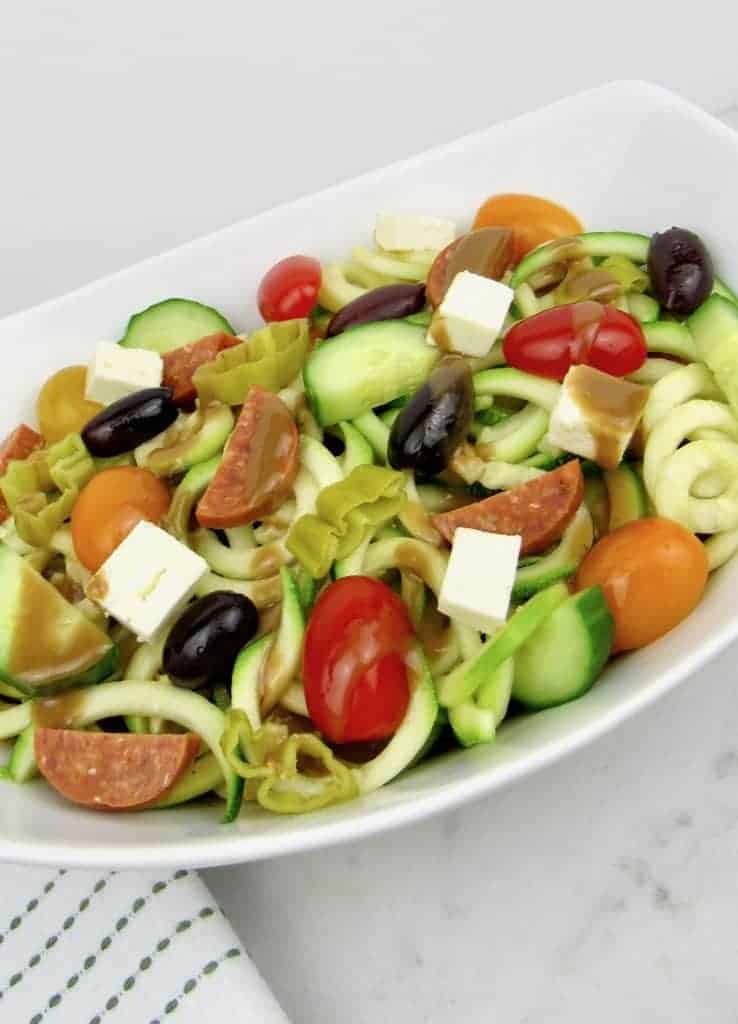 Keto Broccoli Salad with Bacon and Cheese
Adding crispy bits of bacon and shredded cheddar cheese really ups the flavor in this keto broccoli salad. And if you're dairy-free, feel free to omit the cheese or use a non-dairy substitute.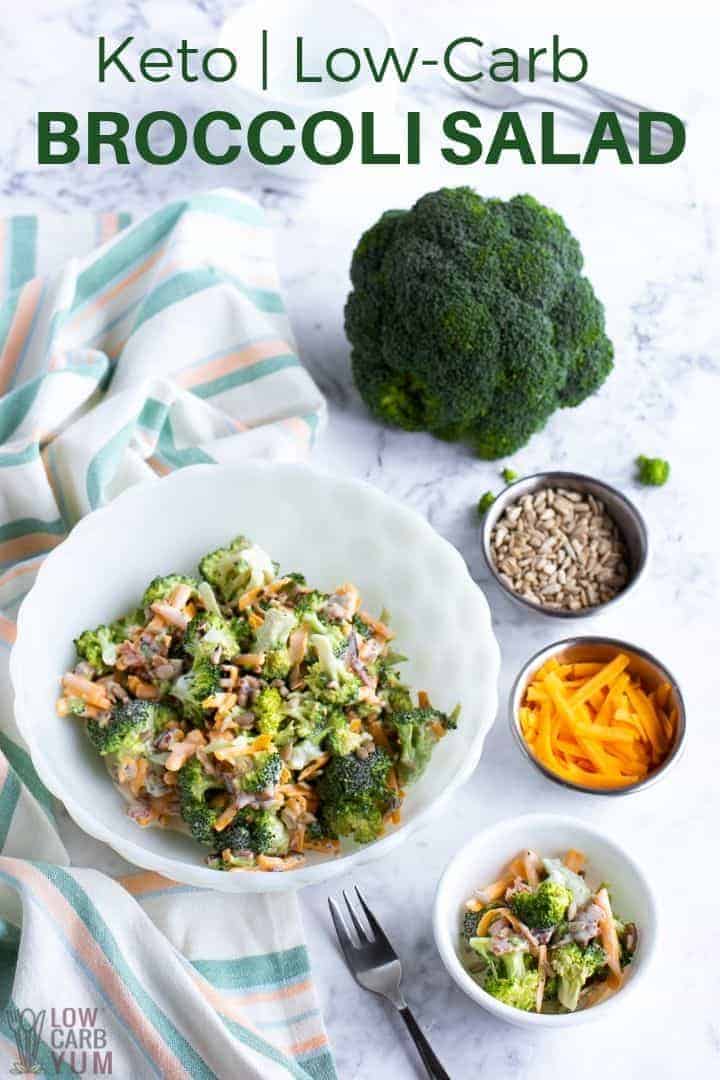 Amish Broccoli Cauliflower Salad
There is something extra special about this keto side dish. Perhaps it's the crispy bits of bacon tossed in with the tender broccoli and cauliflower florets. It adds the perfect salty crunch!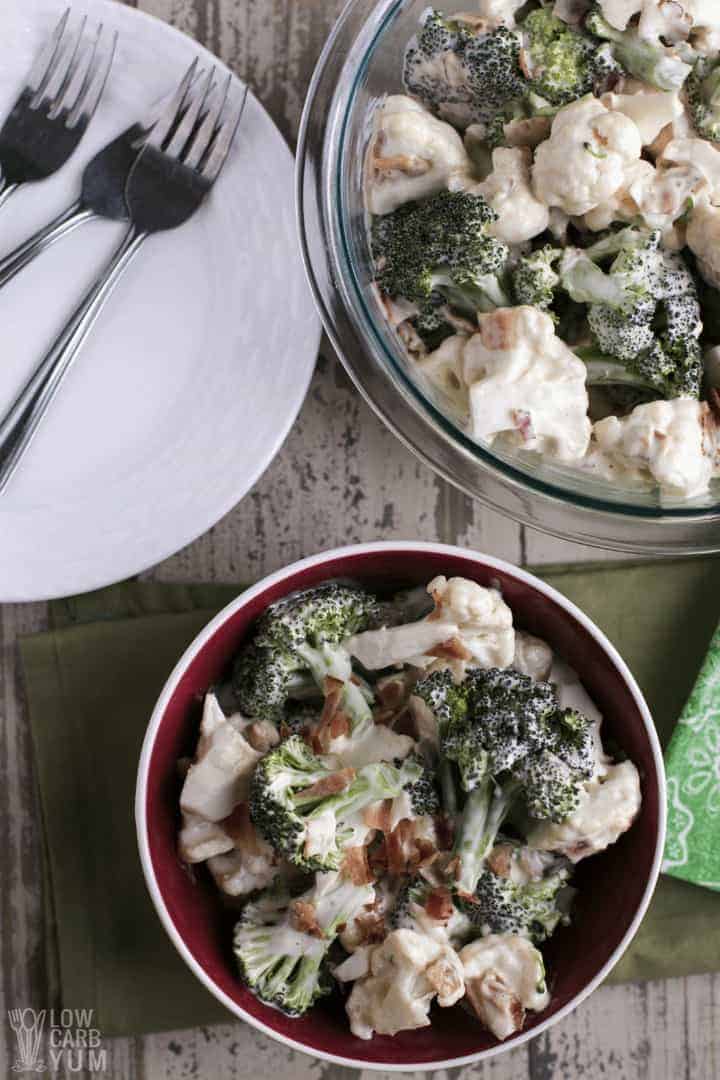 Warm and Grilled Low Carb Side Dishes
Grilled Portobello Mushrooms with Spinach and Cheese, from Rachel Cooks
Stuffed mushroom caps can be eaten as a delicious side dish or for a light meatless meal. You can even stuff smaller caps so that there are plenty to go around the table twice.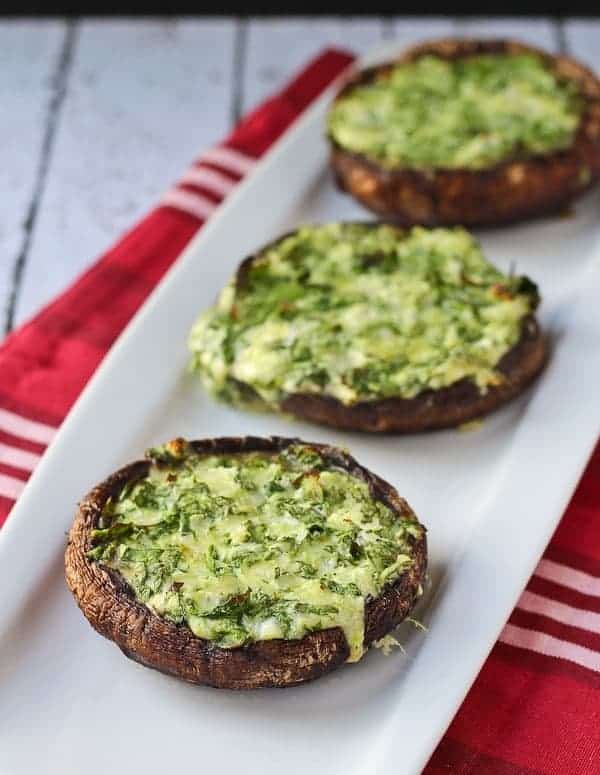 Grilled Cabbage Steaks with Blue Cheese and Bacon
Everyone will love these low carb grilled cabbage steaks with blue cheese and bacon. An easy low carb recipe that cooks quickly on a grill or in a pan on the stove.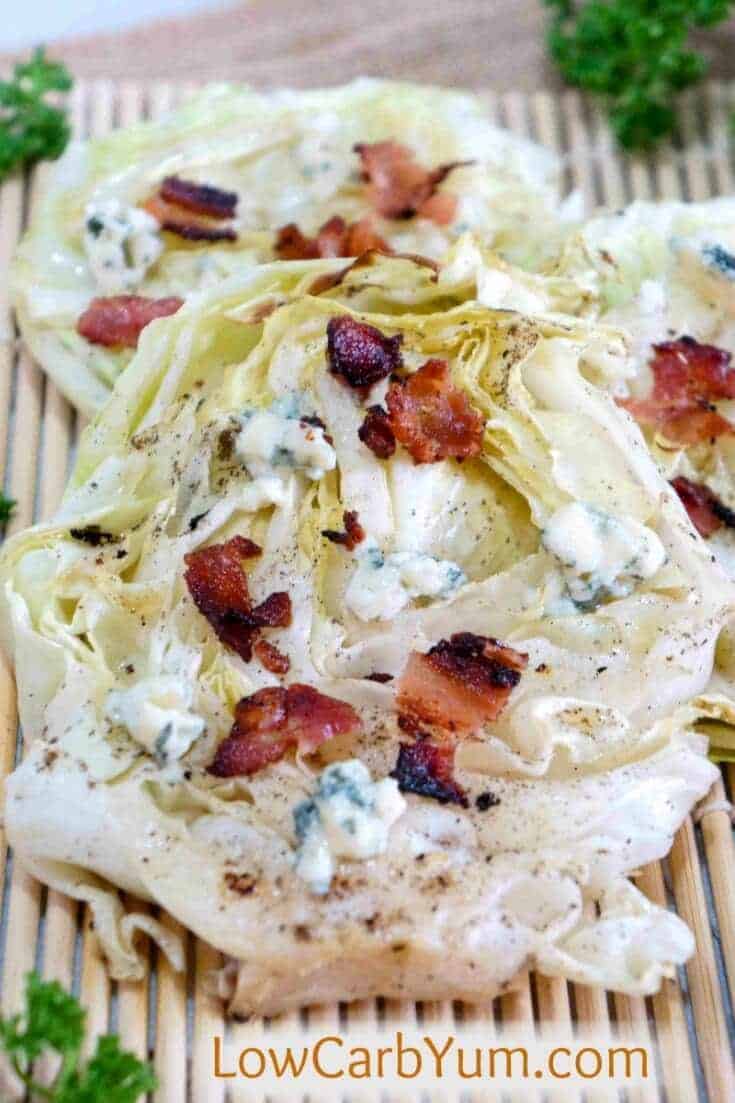 Fresh Grilled Vegetables, from Cookin' Canuck
Marinating fresh vegetables in balsamic marinade adds richness while also improving the flavor. Add this easy low carb recipe to your list of favorite keto side dish recipes.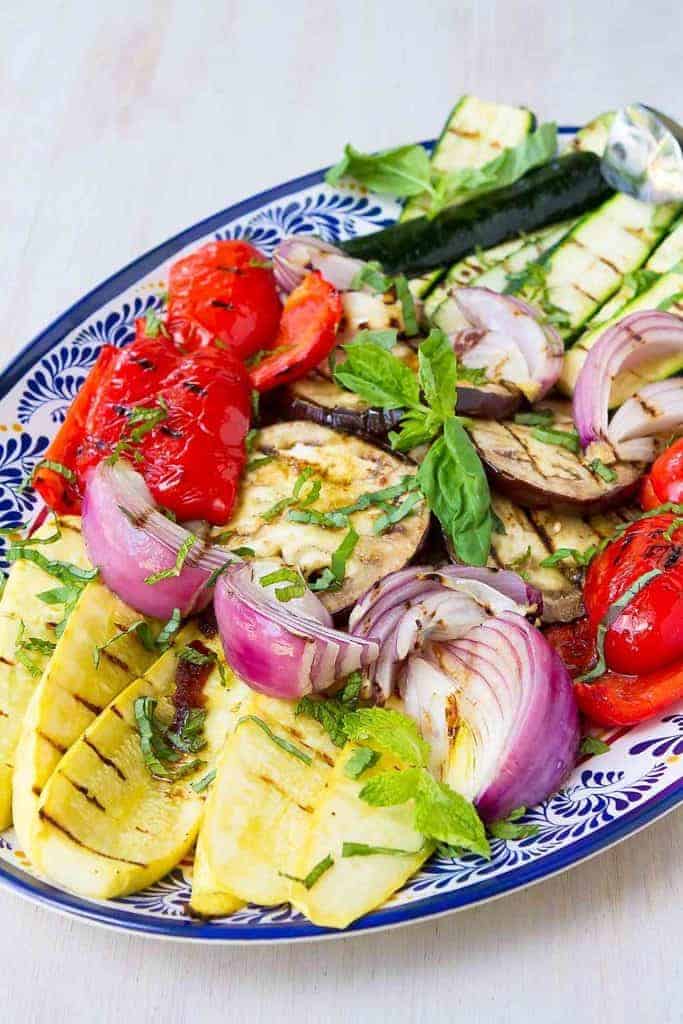 Grilled Romaine and Avocado Salad, from The Wicked Noodle
Made with grilled romaine, creamy avocado, crunchy nuts and a light lemon dressing. This is the perfect keto salad for summer grilling!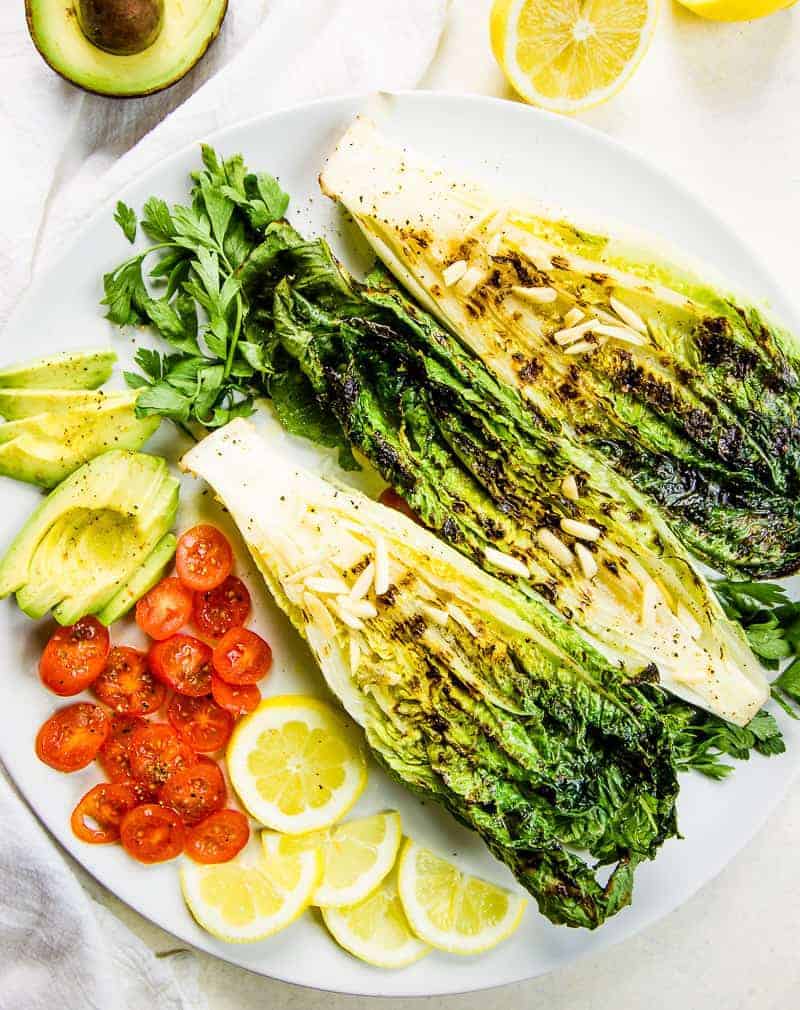 Tomato Casserole Dish with Fresh Tomatoes
This simple tomato casserole dish is a fantastic way to enjoy fresh tomatoes from the garden. It's a tasty keto side dish to serve along with grilled meat.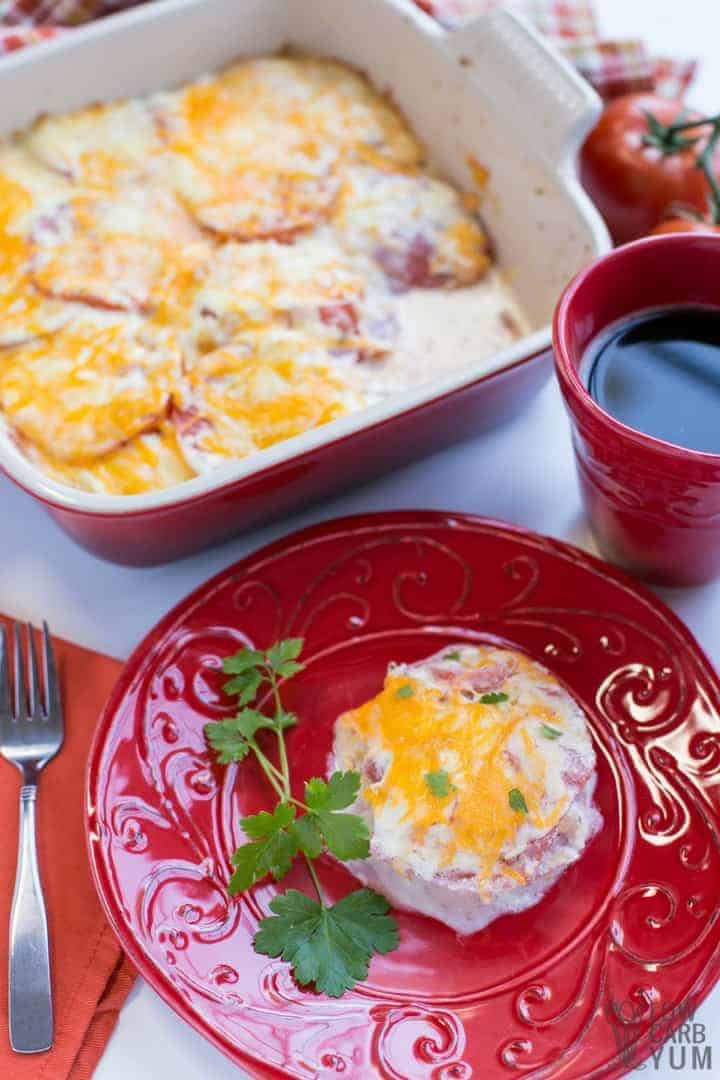 Grilled Zucchini Caprese Stacks, from Kayln's Kitchen
This is one of the low carb side dishes that is perfect to make using fresh garden zucchini and tomatoes.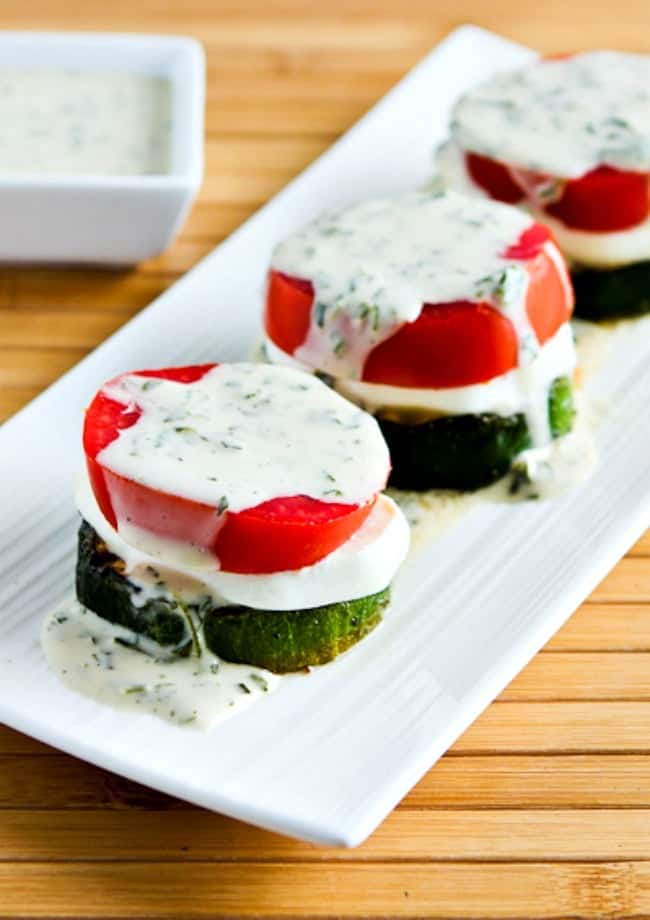 ★ FOLLOW ME ON FACEBOOK, PINTEREST, AND INSTAGRAM FOR MORE EASY KETO RECIPES.