This post may be sponsored or contain affiliate links. We may earn money from purchases made through links mentioned in this post, but all opinions are our own. We are a participant in the Amazon Services LLC Associates Program, an affiliate advertising program designed to provide a means for us to earn fees by linking to Amazon.com and affiliates sites.
Here's how to cook boneless pork ribs in the oven. With very little effort, you'll have this easy low carb baked boneless pork ribs meal ready to serve.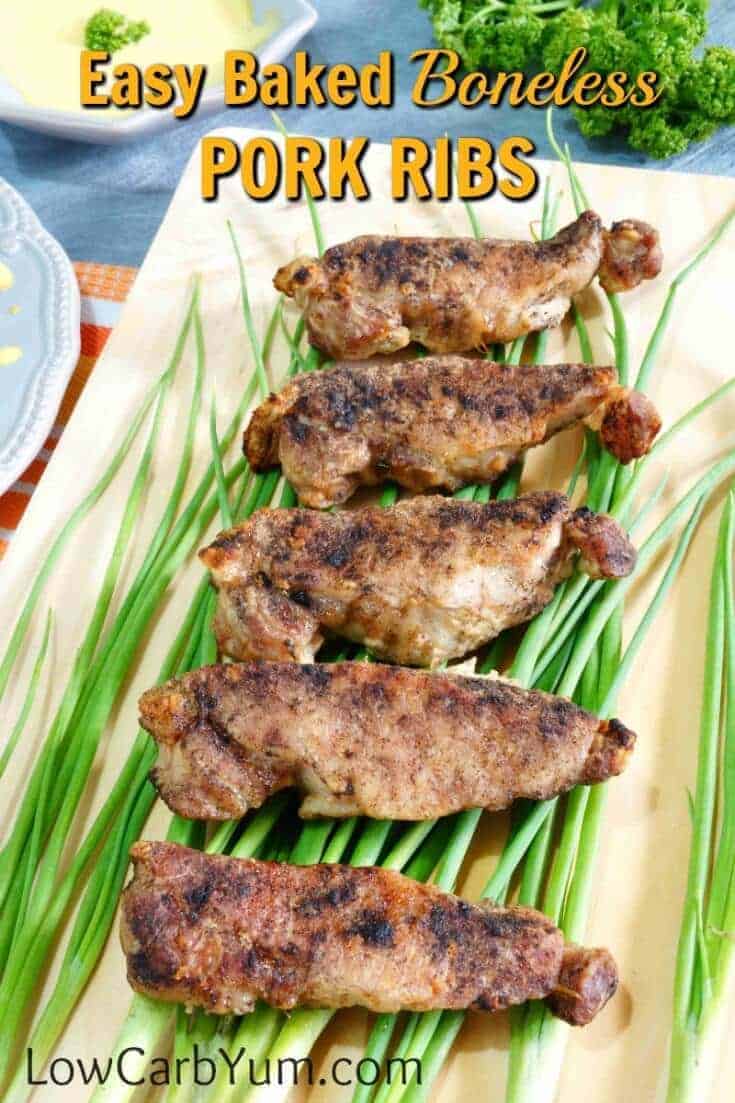 Since I am cutting back on low carb sweets, I thought I'd bring back some basic meat dishes. One of the things I've been trying to do is up my daily intake of protein. I find that I eat a lot less calories when I fill up on protein.
I have started to replace breakfast and an occasional lunch with a low carb protein shake which has helped. The meals that I do eat consist mainly of a green salad topped with meat.
My goal is to lose at least 3 pounds over the next month. I have a trip to Florida planned with my son for his spring break in March and I'd like to be a few pounds lighter before wearing my warm weather clothing. These baked pork ribs make a great salad topping when sliced into thin bite size pieces.
I also sliced up a few of the baked boneless pork ribs to put into a vegetable stir fry. My husband loved the stir fry. It was just the pork slices cooked with a bag of frozen stir fry mix and some soy sauce seasoning.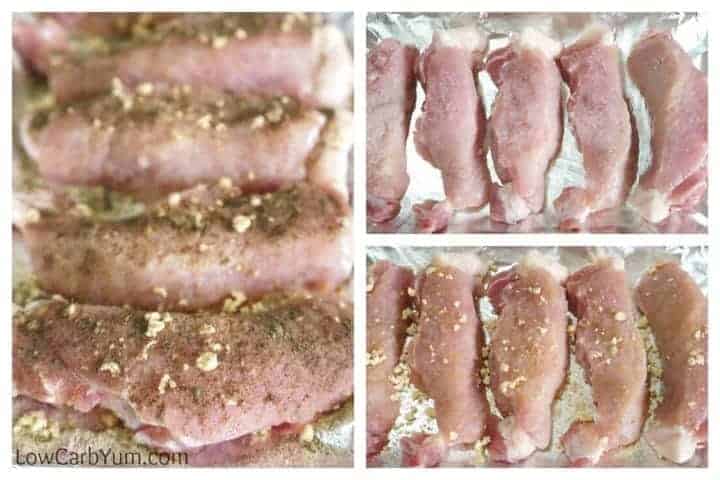 Do you want to know how to cook boneless pork ribs in the oven? It's super easy! You just spray or line a baking sheet, place the ribs on the prepared pan, season, then bake.
The boneless pork ribs should be fully cooked in about 25 to 30 minutes. The temperature to bake them at is 350°F. You may want to check the meat with a thermometer to ensure it's done.
You can serve the meat with any low carb vegetable. Broccoli and green beans are my family's favorites. And, feel free to change up the seasonings.
I also love to cut these up and top them over a salad. It will turn your regular greens into a great meal. Just watch the dressing for any sneaky carbs. I top my salads of with oil and vinegar.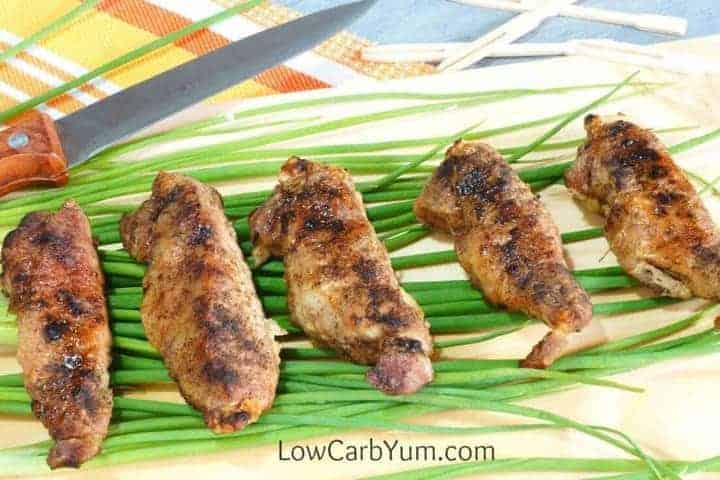 We have also served these baked boneless pork ribs as appetizers. Sometimes we slice them into strips and put them on skewers. They are fantastic served with low carb cheese sauce!
I'm actually starting to like meat better than sweets. I think you'll agree that going off sweeteners for a little while will really help you if you are stalling with weight loss. They seem to have an impact on the hunger hormones.
So why not give it a try and see how you feel when you start to move away from your sweet cravings. I think you'll find that you really don't need them at all! It's just a continuation of sugar addiction in a different form.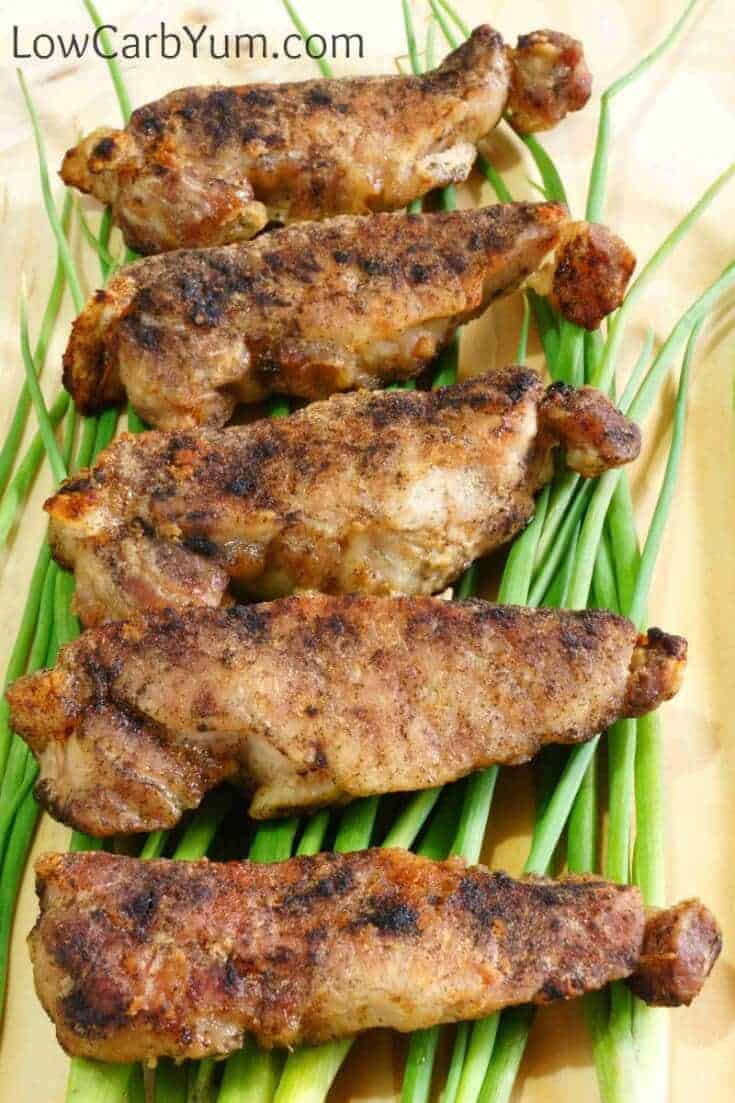 Now that you know how to cook boneless pork ribs in the oven, how will you serve them? As an appetizer, main dish, or salad topper?
Easy Low Carb Baked Boneless Pork Ribs Recipe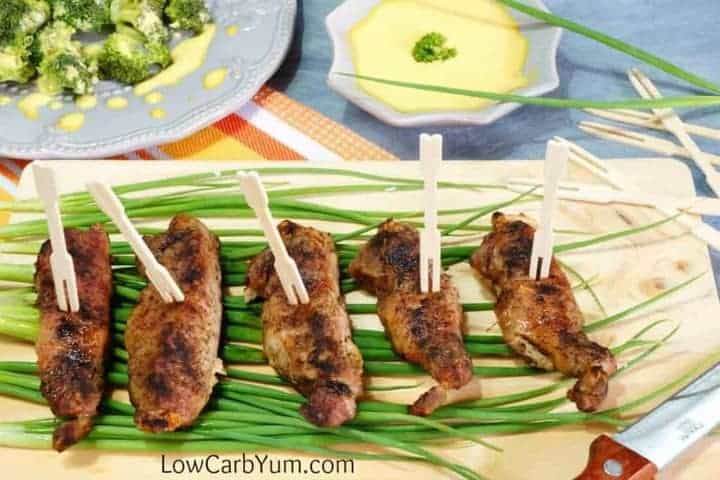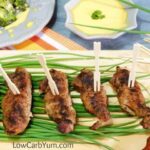 Easy Low Carb Baked Boneless Pork Ribs
Here's an easy way to bake boneless pork ribs that doesn't require a lot of effort. Simply season and bake for 25-30 minutes until cooked thoroughly.
Ingredients
2

pounds

pork ribs

boneless

ground black pepper

onion powder

garlic powder

Salt
Instructions
Spray baking sheet with cooking spray.

Place ribs on prepared baking pan and sprinkle with seasoning.

Bake at 350 for around 25-30 minutes or until pork is cooked thoroughly.
Recipe Notes
Less than 1g carb per serving
Nutrition Facts
Easy Low Carb Baked Boneless Pork Ribs
Amount Per Serving (114 g)
Calories 121
Calories from Fat 54
% Daily Value*
Total Fat 6g 9%
Cholesterol 44mg 15%
Sodium 86mg 4%
Potassium 5mg 0%
Protein 16g 32%
* Percent Daily Values are based on a 2000 calorie diet.
Related Posts