From scrambled to fried, eggs make a delicious addition to any plate. But are eggs keto-friendly? Dive into egg macronutrients, nutrition benefits, and low-carb recipes to discover if eggs are keto-approved.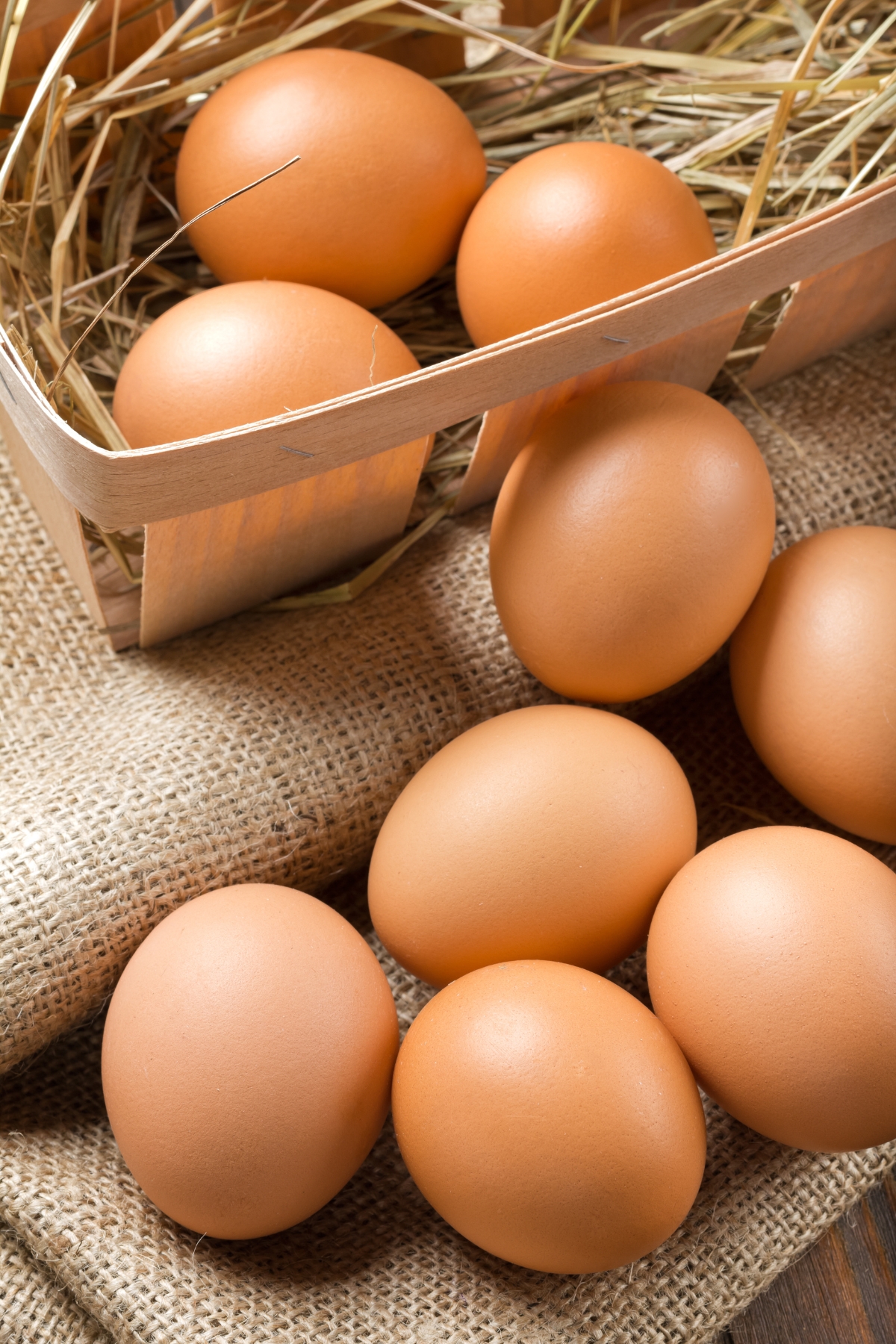 Eggs are a staple food in most households for their wide variety of uses, "egg"cellent protein content, and low-calorie count.
But just because eggs are often seen as a "healthy choice" doesn't mean that you can enjoy them on a low-carb diet!
On the keto diet, you need to be extra picky about what you add to your grocery cart. All items need to fit your daily macronutrients in order to maintain ketosis and achieve weight loss!
So, are eggs keto-friendly? In this post, we're going to find out.
I'm sharing all you need to know about eating eggs on a keto diet. Discover macro and micronutrients, reported health advantages, and more about this tasty snack food.
I've even included tons of egg-inspired low-carb recipes for you to try at home!
Note: Just starting out your keto diet journey? Take a peek at my post on the Best Keto Foods.
Are eggs keto?
Good news, folks – eggs are a keto food!
In fact, eggs are one of the very best foods that you can eat on a ketogenic diet; the macros speak for themselves.
One whole egg contains approximately 0.6 grams of net carbs, making it super easy to fit into your daily carb intake. In addition, eggs include a good dose of healthy fats and protein.
You can eat eggs on keto in just about any form you like, from hard-boiled eggs to creamy egg salad to scrambled eggs. Both egg whites and the yolks are fair game!
Egg nutrition facts
Want to see why eggs are such a great keto food? Check out the macronutrients (they contain almost no carbs!).
Macronutrients for one large egg include:
Net carbs - 0.6g
Total carbs - 0.6g
Fat - 5g
Protein - 6g
Fiber - 0g
Beyond these favorable macros, eggs are pretty darn nutritious. Some consider eggs to be one of the healthiest foods in the world!
Eggs are great sources of essential amino acids, omega-3 fatty acids, and antioxidants.
Other reported health advantages of eating eggs include:
Higher levels of "good" cholesterol (associated with lower risk of stroke and heart disease)
Containing choline (aids cell membranes and brain functions)
Good source of vitamin B12, vitamin B2, and other essential nutrients
14 Must-try keto egg recipes
Ready to start eating eggs on your low-carb diet? The options are pretty unlimited for this small-yet-mighty food.
Here are some of my favorite keto-friendly egg recipes to get you started:
1. Fluffy scrambled eggs
These fluffy scrambled eggs are a quick and easy breakfast food that you'll always be in the mood for. They contain high-fat extras like butter and heavy cream that make this classic dish extra indulgent.
Enjoy your scrambled eggs with some buttered almond flour toast and a couple of pieces of sizzling bacon!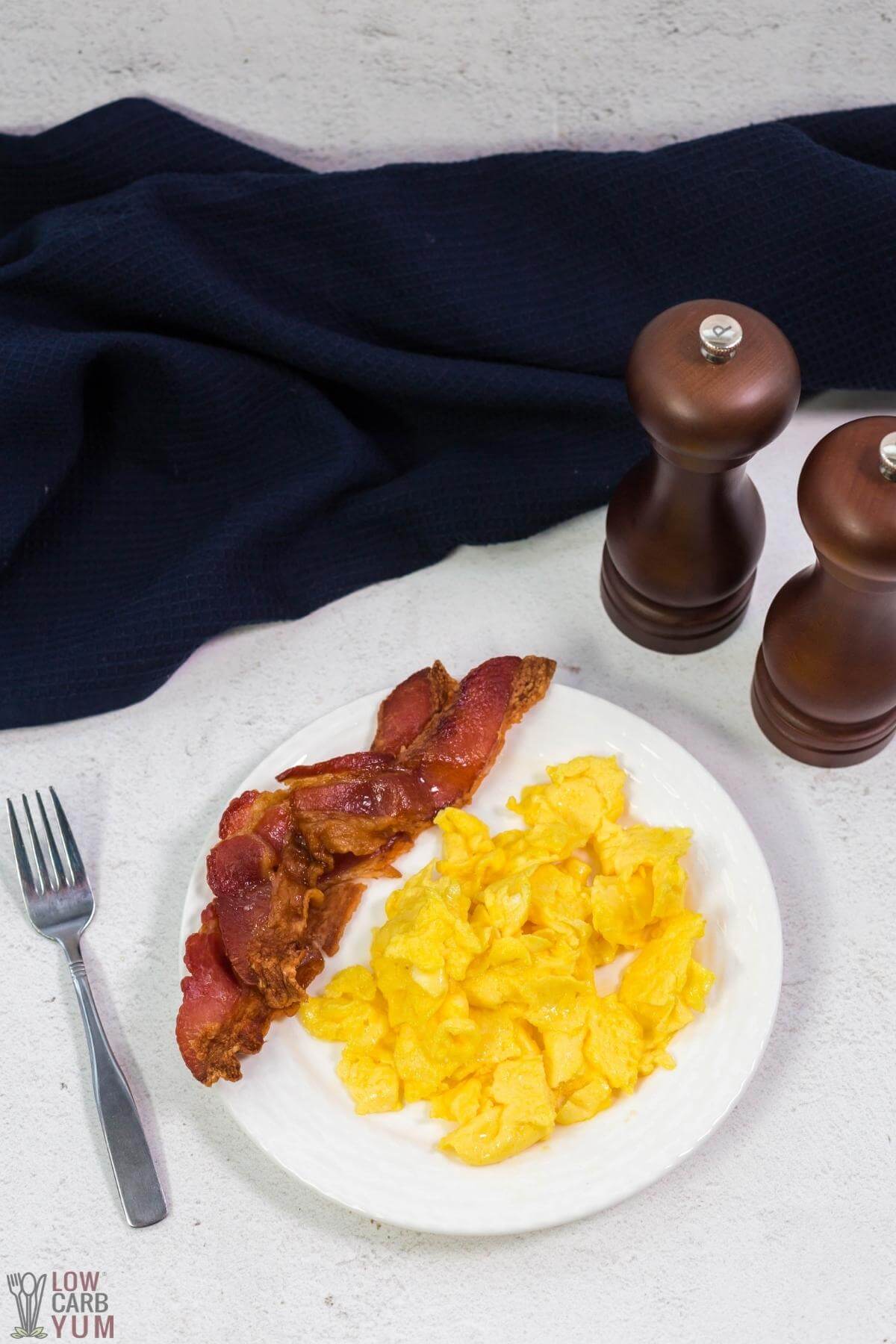 2. Keto crustless egg quiche
My crustless egg quiche contains very few ingredients with endless possibilities for customization.
Melted butter, cream cheese, and shredded cheddar cheese make a winning combination. Feel free to add nutritious extras like shredded kale, diced ham, or bell peppers.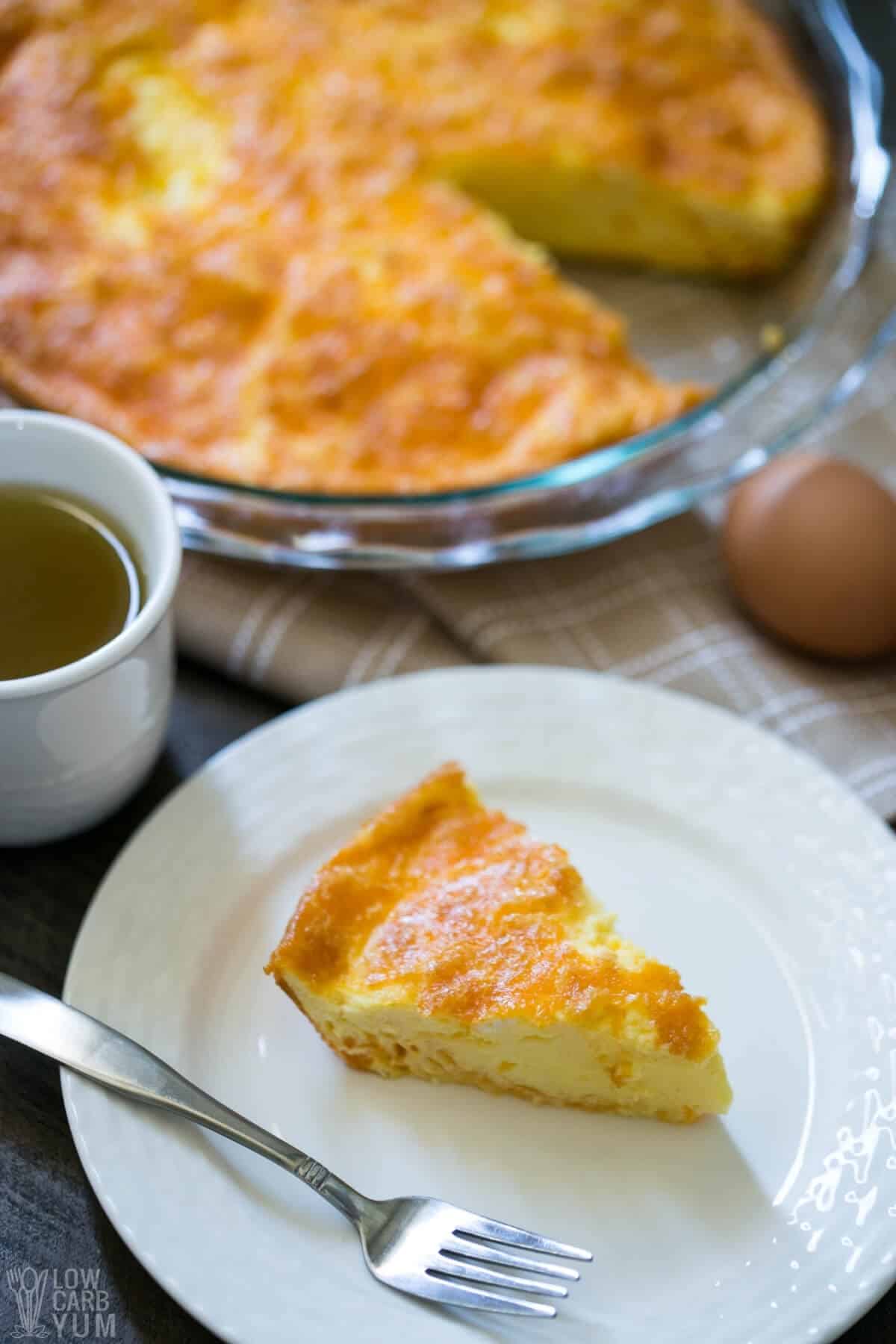 3. Keto egg drop soup
This keto egg drop soup is salty, umami, and oh-so-good. Mushrooms and green onion are simple additions that bring this brothy soup to life!
Add a few drops of sesame oil when serving for a nutty flavor.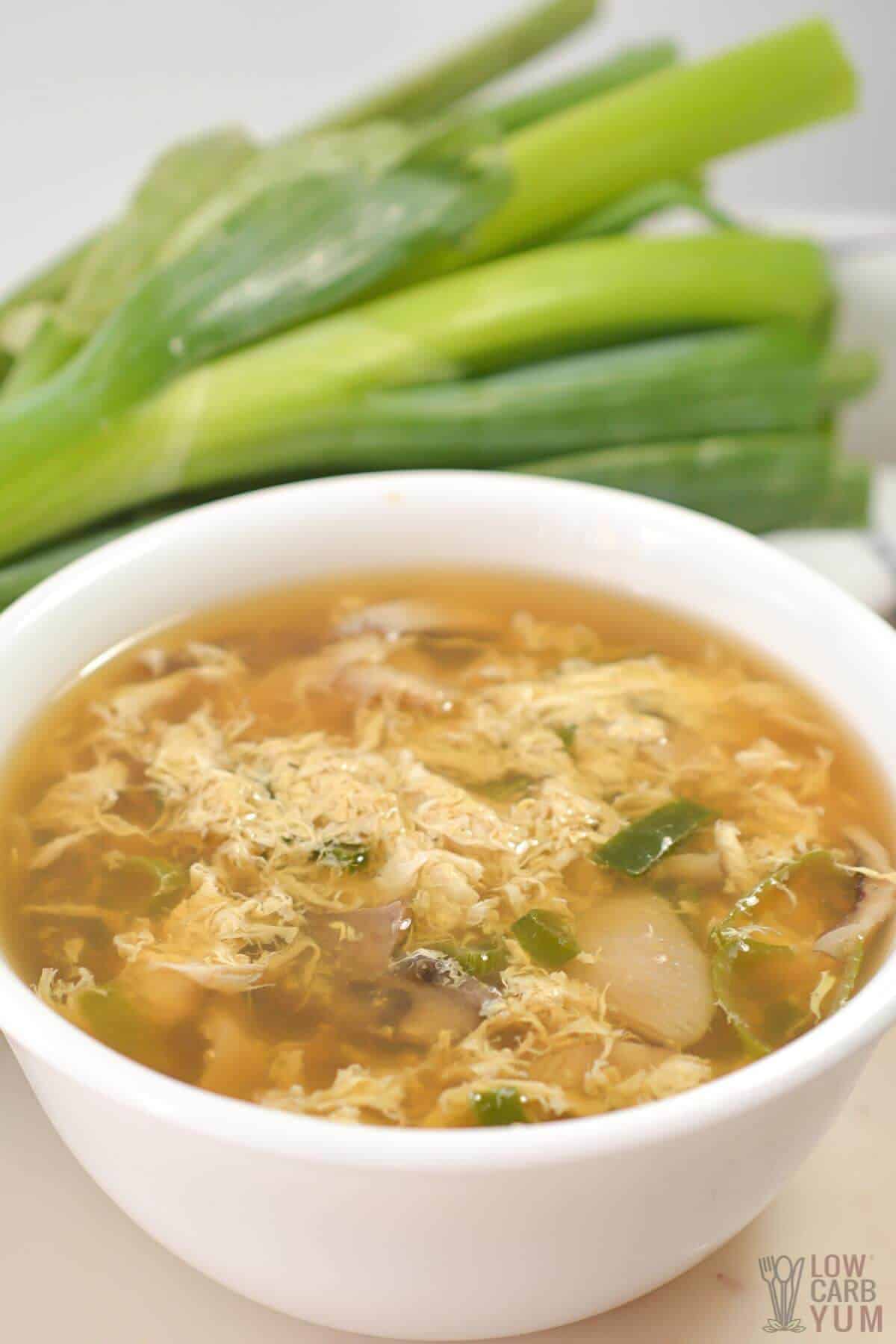 4. Instant Pot sous vide keto egg bites
These keto egg bites are beyond simple to make with bacon, spinach, and grated cheese.
Freeze a few batches of these delicious keto egg bites. That way, you'll have months of quick and easy breakfast foods on hand at all times!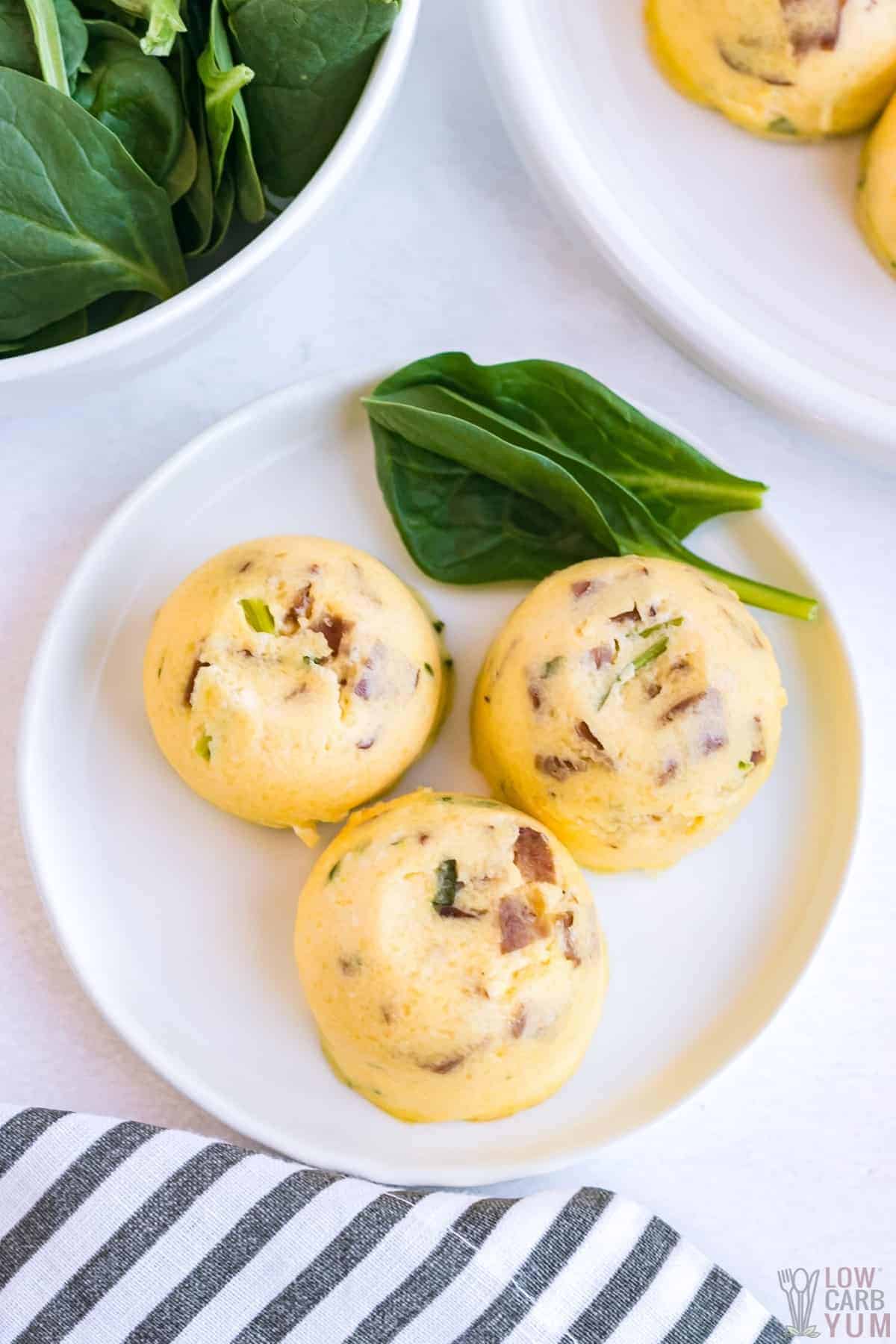 5. Spicy keto deviled eggs
These spicy keto deviled eggs contain jalapeno, habanero, and avocado for a delicious and creamy heat.
Serve these up at your next gathering for finger food that will fly off the plate!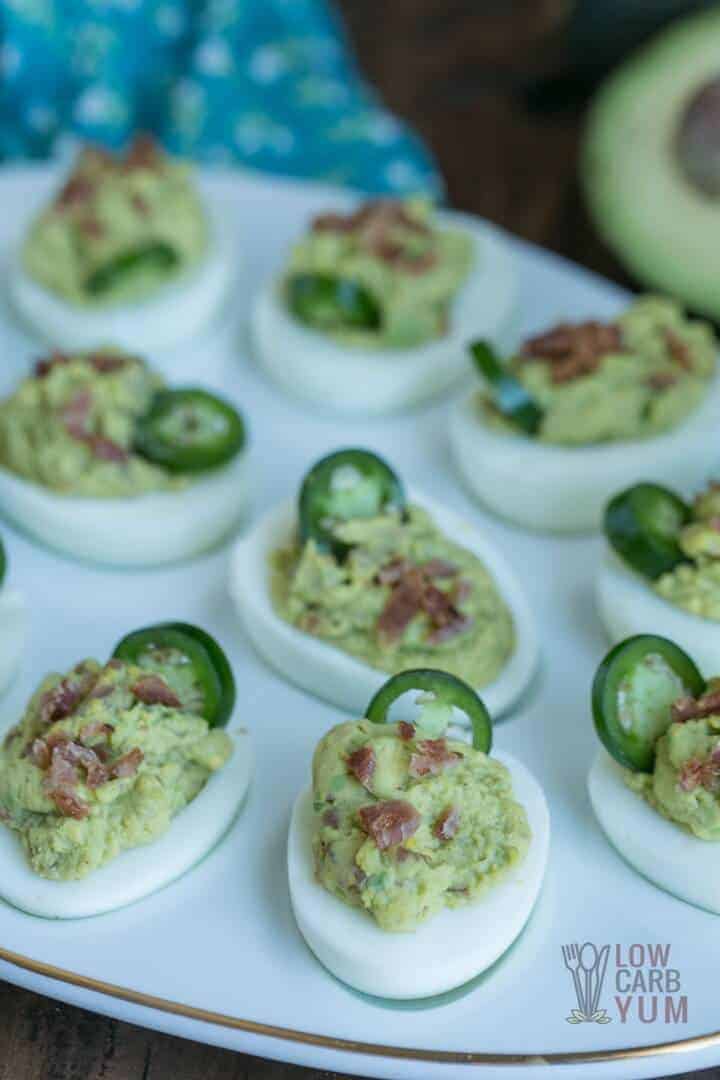 6. Sausage egg and cheese casserole
My sausage egg and cheese casserole contains refrigerator staples like sausage, eggs, cheese, and coconut milk.
Make this 4-ingredient meal for a filling breakfast without any heavy lifting.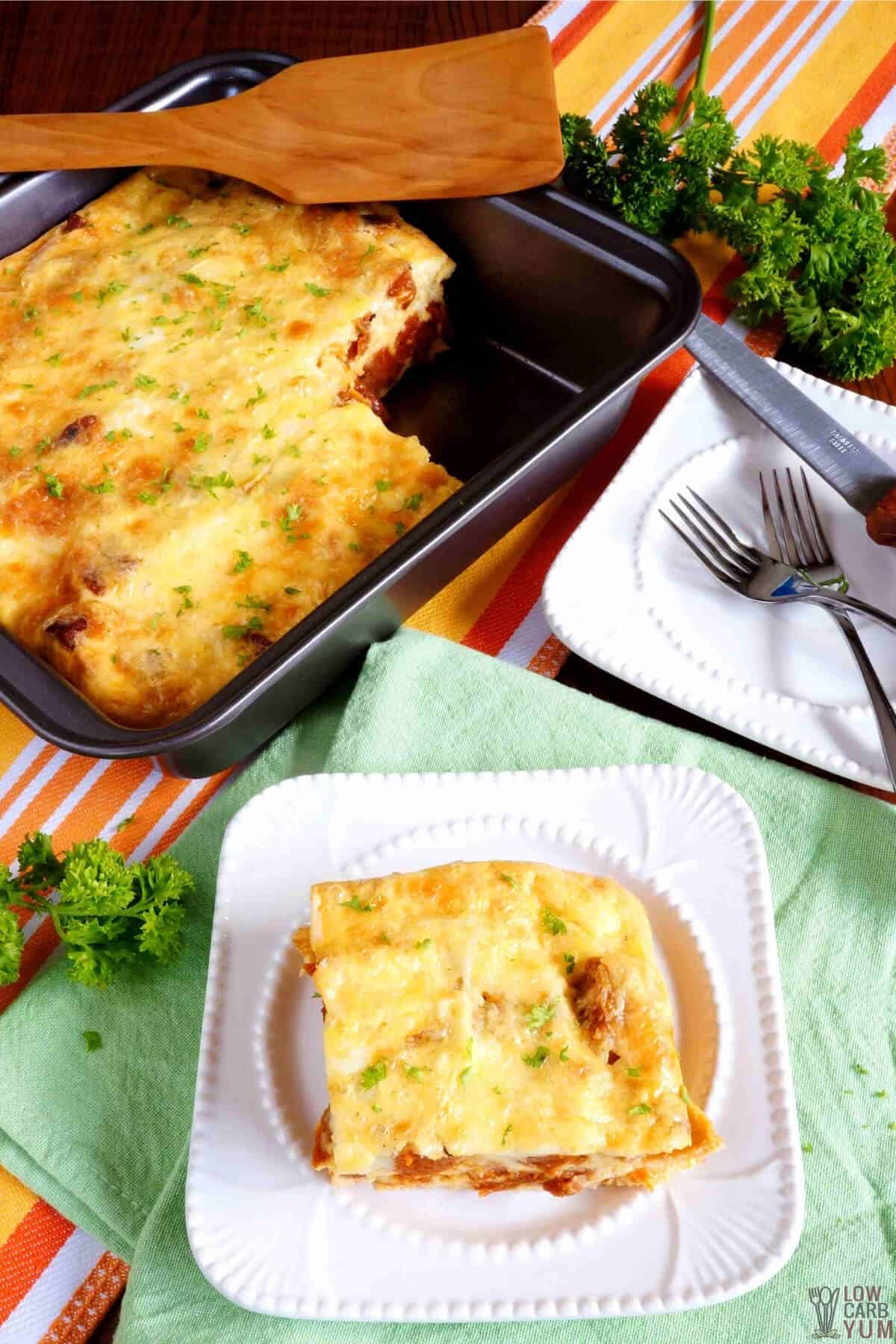 7. Keto buttery baked eggs
These keto buttery baked eggs are made with ample butter and creamy asiago cheese. And let me tell you, they taste nearly sinful.
Enjoy one of these egg cups with some low-carb toast.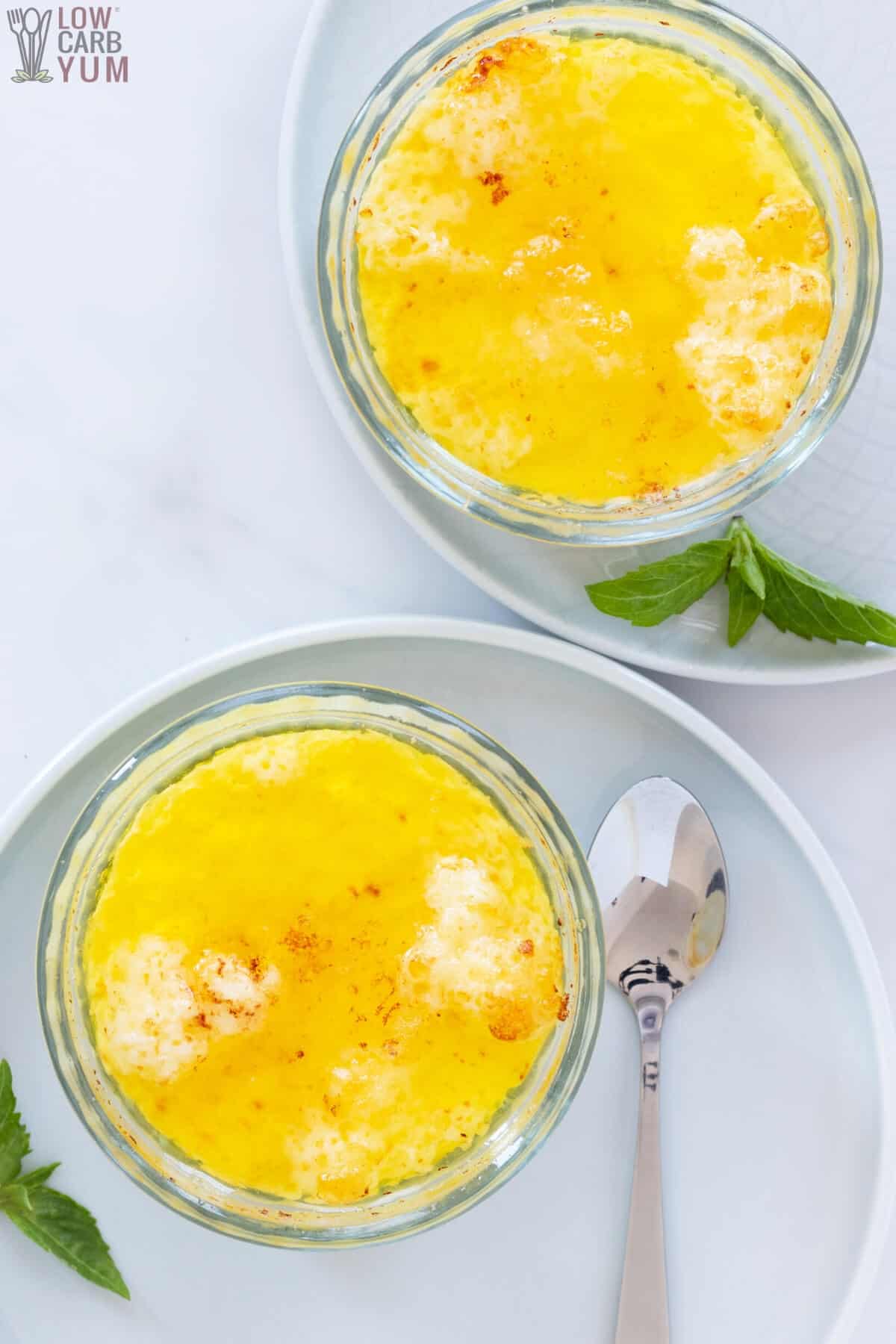 8. Tuna egg salad with sour cream
My tuna egg salad is great in a wrap, in lettuce cups, on low-carb crackers, or even with celery sticks. It's creamy, well-seasoned, and contains a ton of great protein that will keep you full.
It's basically the ultimate snack food!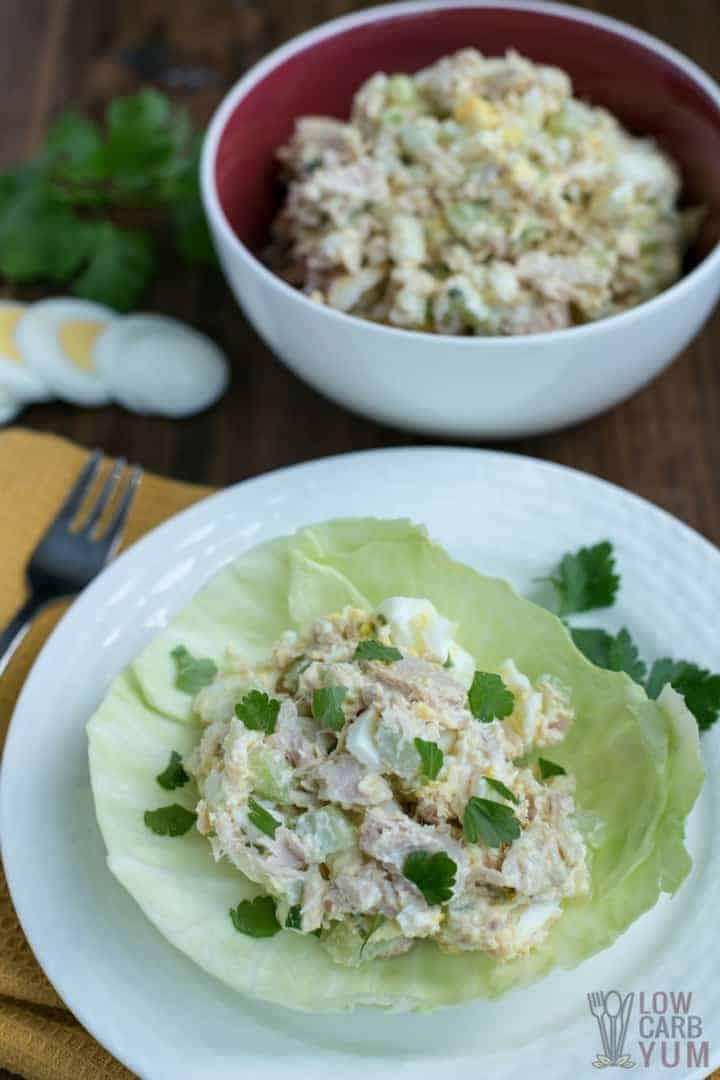 9. Paleo breakfast casserole egg bake
This breakfast casserole egg bake can be customized with whatever leftovers you have in your fridge right now!
The basics are simple, you're going to need eggs, protein, and low-carb veggies. I gathered summer squash, broccoli, sausage, and a ton of flavorful extras.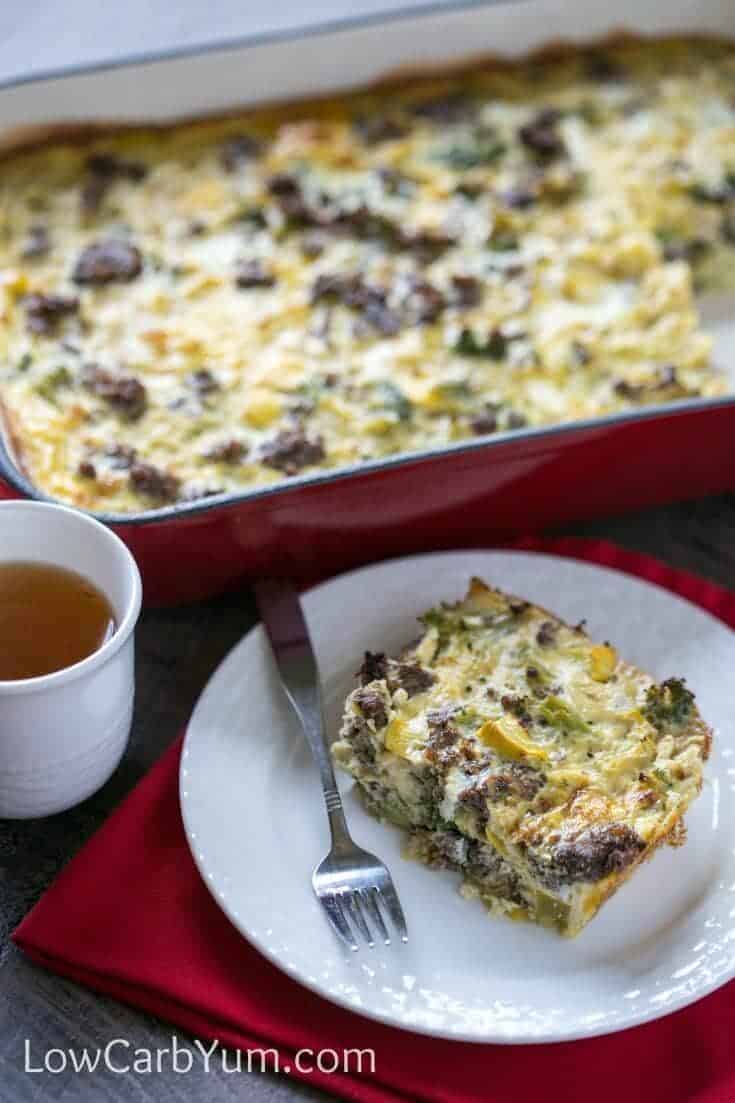 10. Keto eggs benedict
These keto eggs benedict are smothered with rich hollandaise sauce for a decadent brunch staple.
Try it with bacon or ham and enjoy the magic!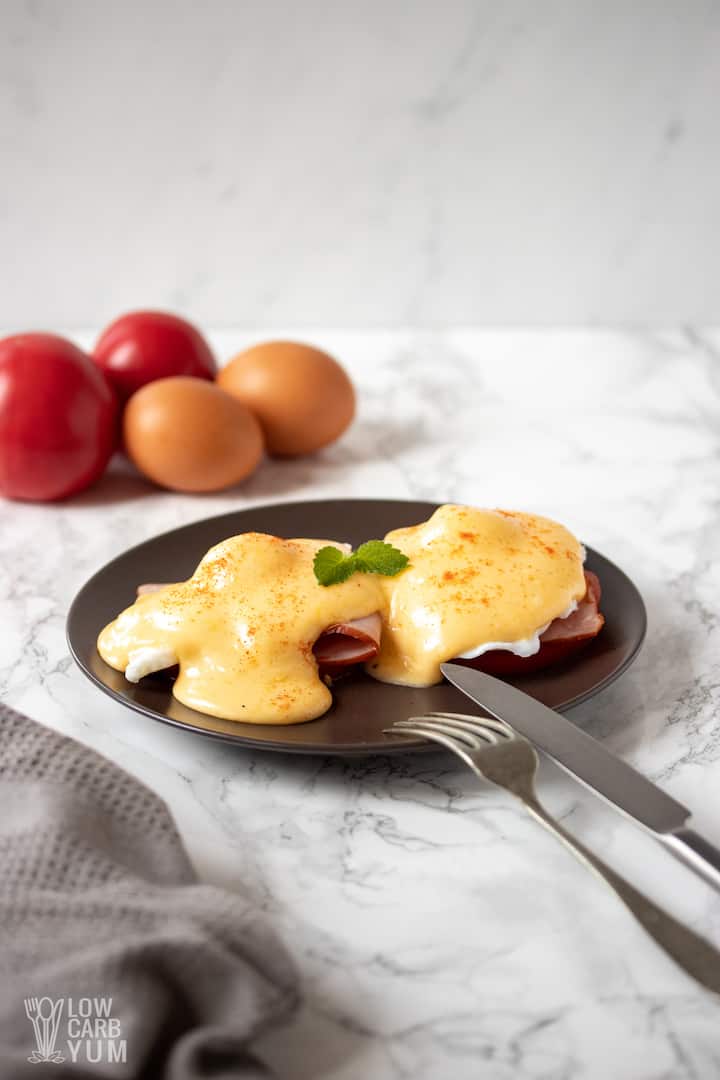 11. Keto egg salad
Sometimes, simple is best! My keto egg salad contains eggs, homemade coconut oil mayonnaise, and ground mustard.
If you're looking for a simple snack, enjoy this recipe in some crunchy romaine leaves.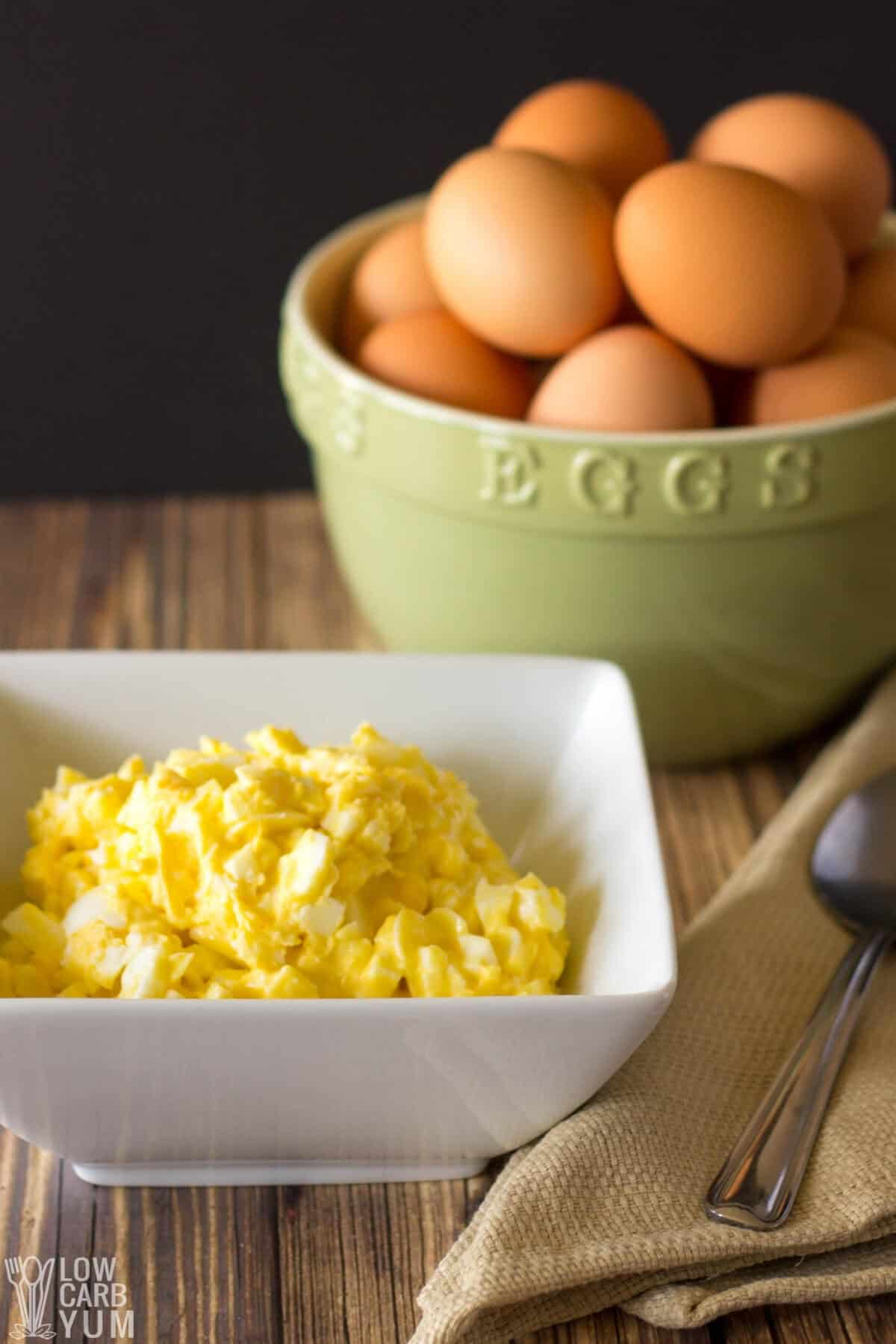 12. Bacon egg muffins
My bacon egg muffins can be batched for a large crowd for a simple yet flavorful breakfast food. Double or triple this recipe depending on how many dozens you need!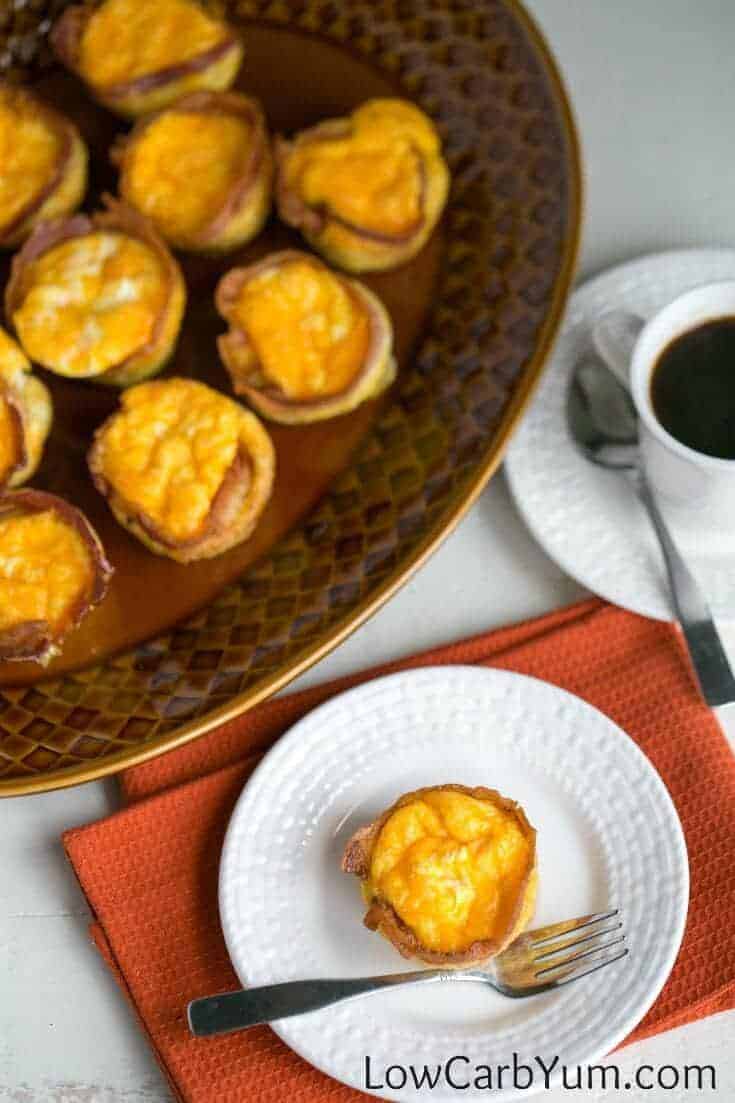 13. Pressure cooker hard-boiled eggs
Hard-boiled eggs make the best keto snack because they contain virtually no carbs, plus they're filled with great protein that is going to satisfy your hunger signals.
Sprinkle on some salt and pepper or a drizzle of hot sauce, and we're off to the races!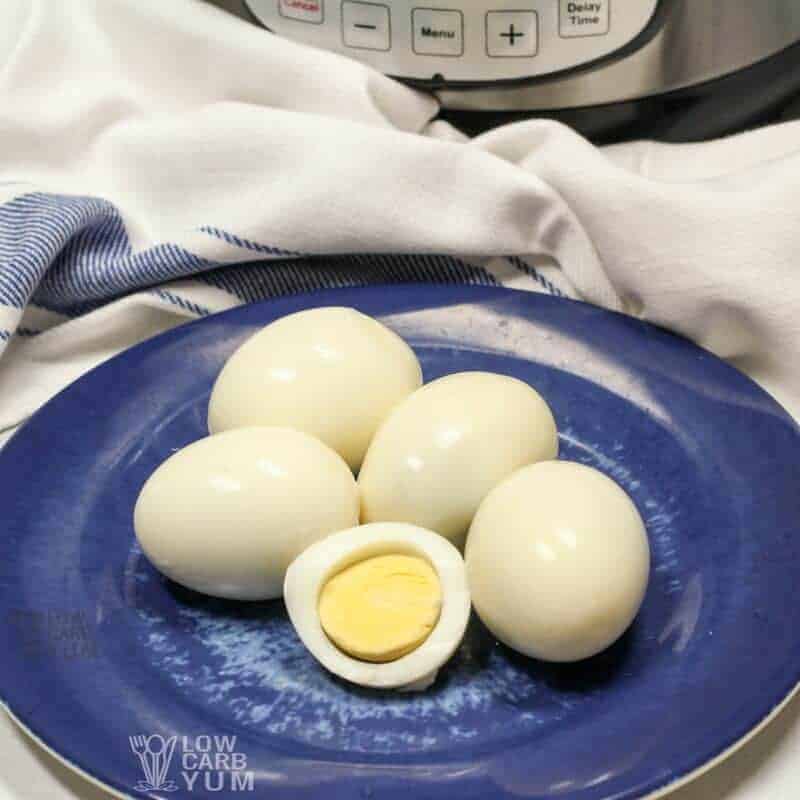 14. Egg fast lemon pudding custard
My lemon pudding custard contains less than 1 gram of total carbs per serving, making it an excellent keto dessert option.
You can even eat this lemony custard on a keto egg fast for a small yet tasty treat.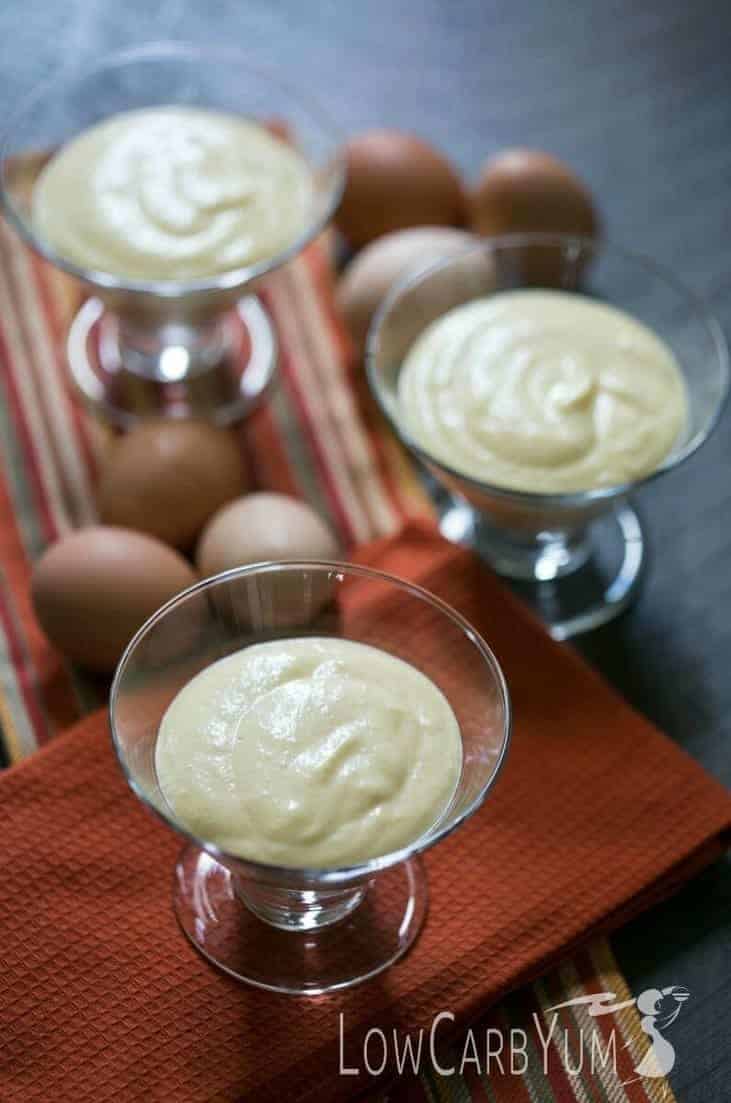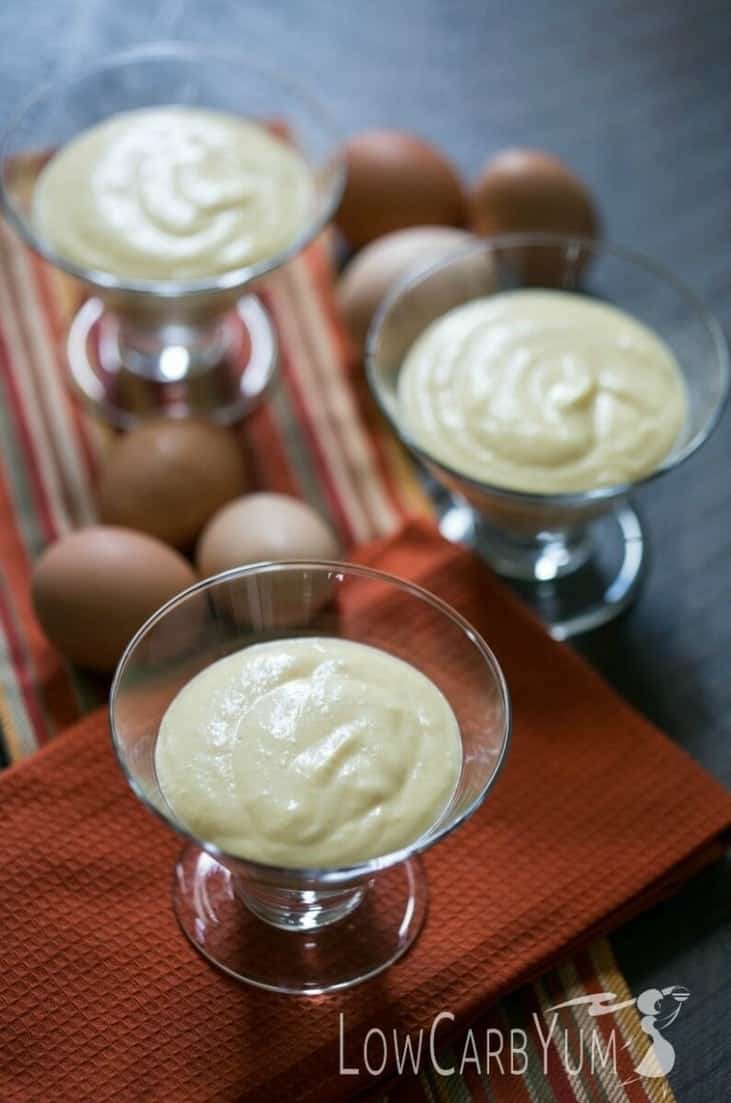 FAQs
Here are a few of my most asked questions about eating eggs on a keto diet. If I don't answer your question here, please leave it for me in the comments below.
How many eggs can I eat on keto?
Because eggs are such a low-carb food, you can eat a ton of eggs on a ketogenic diet. In fact, some occasionally follow a keto egg fast diet. which is a temporary diet where you limit your foods to eggs, cheese, and butter, along with pure fats like avocado oil, olive oil, and coconut oil.

It's recommended that you limit your daily egg intake to around 6, though this can vary based on the person, their activity levels, and their dietary needs.
Can I eat whole eggs on a keto diet?
Absolutely, you can eat whole eggs on the keto diet. Both the egg whites and yolks are considered keto-friendly – no separation required!

Some avoid eating the yolk because of its high cholesterol levels. With that said, the yolks also hold the majority of an egg's nutrients.
What foods get you into ketosis fast?
Eggs are a popular food choice for driving your body toward ketosis.

You reach ketosis through a low-carb, high-fat diet. While a body traditionally burns carbohydrates for energy, this lowered carb count forces the body to burn fat stores instead. This is how keto dieters lose weight – fast!

The best foods to drive you to this include extremely low-carb foods with healthy fat content to match. Some top foods include:

- Eggs
- Full-fat cheese
- Pure fats (avocado oil, olive oil, etc.)
- Meat & fish (ground beef, chicken, pork, etc.)
- Avocado
Can I do keto with only eggs?
While a keto egg fast diet can be done over a few days to fast-track your ketosis, it is not recommended that you limit your diet so severely for a long period of time.

It is not possible to receive all of the necessary nutrients your body needs to function and thrive through eggs and pure fats alone. A varied, well-rounded keto diet is the best way to achieve success. This means a diet filled with nutritious protein sources, low-carb vegetables, berries, nuts, and seeds.
Want even more keto egg recipes? Try these!
If you can't get enough eggs, you're not alone! Check out these yummy egg-centric recipes:
Follow us on FACEBOOK, PINTEREST, and INSTAGRAM for even more tasty keto-friendly recipes!