Blueberries are naturally sweet, slightly addicting, and easy to eat right off the bush. But are blueberries keto? Learn all about this tasty berry, along with nutrition information, low-carb recipes, and health benefits this tiny powerhouse fruit offers!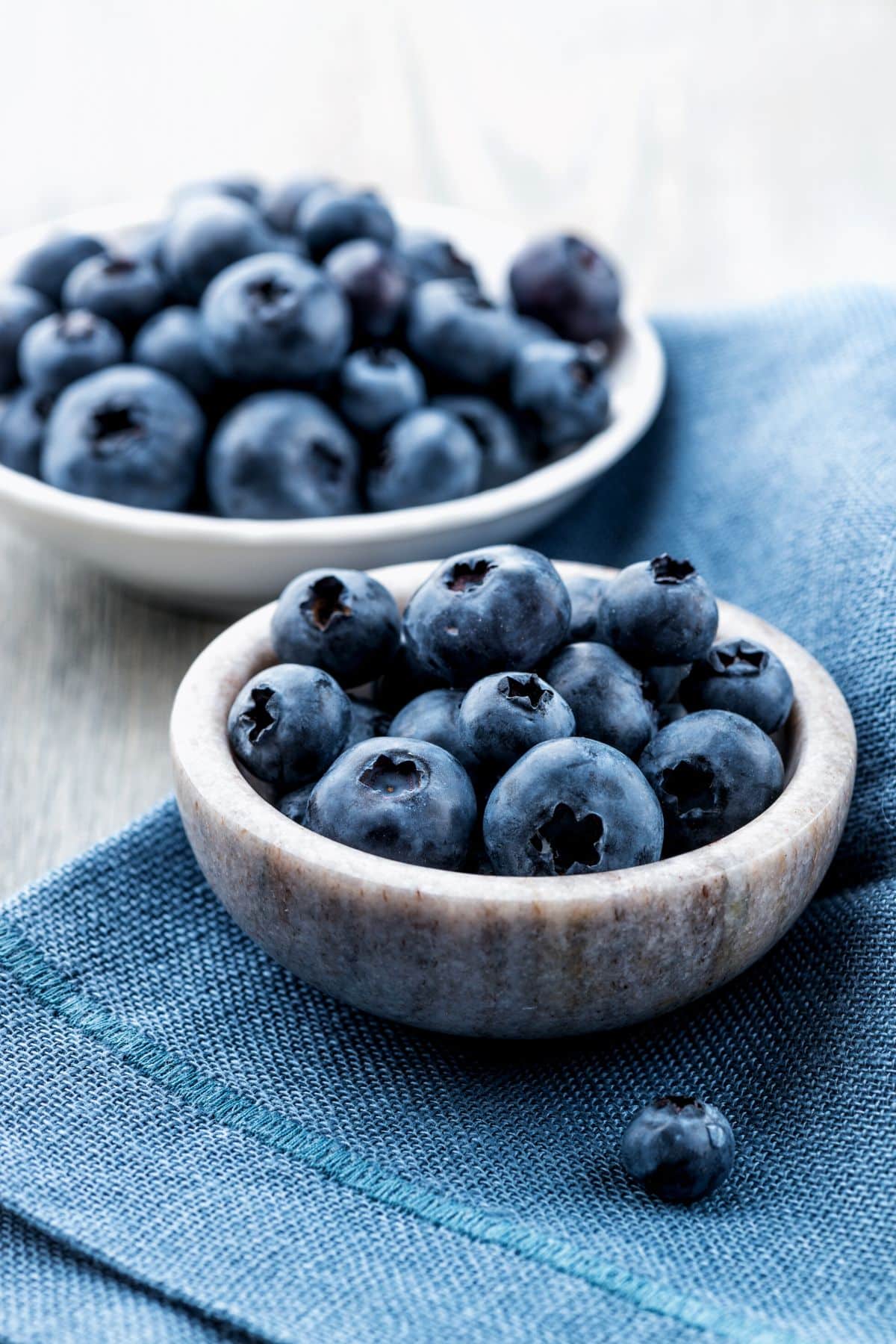 If you have a sweet tooth, a ketogenic diet might seem impossible to follow! Because on a high-fat keto diet, sugars are limited heavily – even the natural varieties.
Still, not all is lost.
While fruits are often a big no-no on a low-carb diet, there are some exceptions (hooray!).
But do blueberries qualify for this reprieve?
In this post, we're diving deep into the carb count, health benefits, and appropriate portion sizes for this sweet fruit.
Plus, I also share some of my favorite keto blueberry recipes and give a definitive answer to the question on all of our minds, "are blueberries keto?"
Note: Check out my guide on the best keto-friendly & low-carb fruits. Also, for even more food groups, this keto food list is perfect for anyone starting the keto diet.
Are blueberries keto?
Berries are one of the few fruits that you can enjoy on a keto diet because of their relatively low carb counts.
So, yes! Blueberries can be eaten in moderation as part of a healthy keto diet.
Blueberries contain approximately 14 grams of total carbs and 12 grams of net carbs per 100g serving.
With this being said, blueberries are definitely on the higher end of keto-approved fruits in terms of carbohydrates. Blackberries, raspberries, and strawberries all contain about half the net carb content for the same serving size.
It's important to limit your blueberry consumption so as to not affect your ketosis. For example, drinking an unmeasured glass of blueberry juice could very well kick you out of ketosis!
Blueberry nutrition information
So, what exactly makes blueberries suitable for a keto diet? Essentially, it's feasible to fit a serving size of blueberries into your meal plan without consuming too many net carbohydrates.
Nutrition facts per 100g serving of fresh blueberries include:
Total Carbs: 14.49g
Net Carbs: 12g
Fat: 0.33g
Protein: 0.74g
Fiber: 2.4g
Beyond the macros, blueberries have several health benefits related to including them in your diet.
Reported health benefits of eating blueberries include:
They are rich in fiber, vitamin C, vitamin K, and manganese
High in antioxidants
Can help protect you from heart disease and cancer
Could aid in blood sugar control
Can help prevent signs of aging
May lower blood pressure
17 must-try keto blueberry recipes
Ready to include some blueberries into your keto diet? Try any of my tried-and-true blueberry recipes:
1. Keto cranberry blueberry sauce
My cranberry blueberry sauce is an excellent addition to any spread.
Serve it up at your holiday meals for a naturally sweet addition.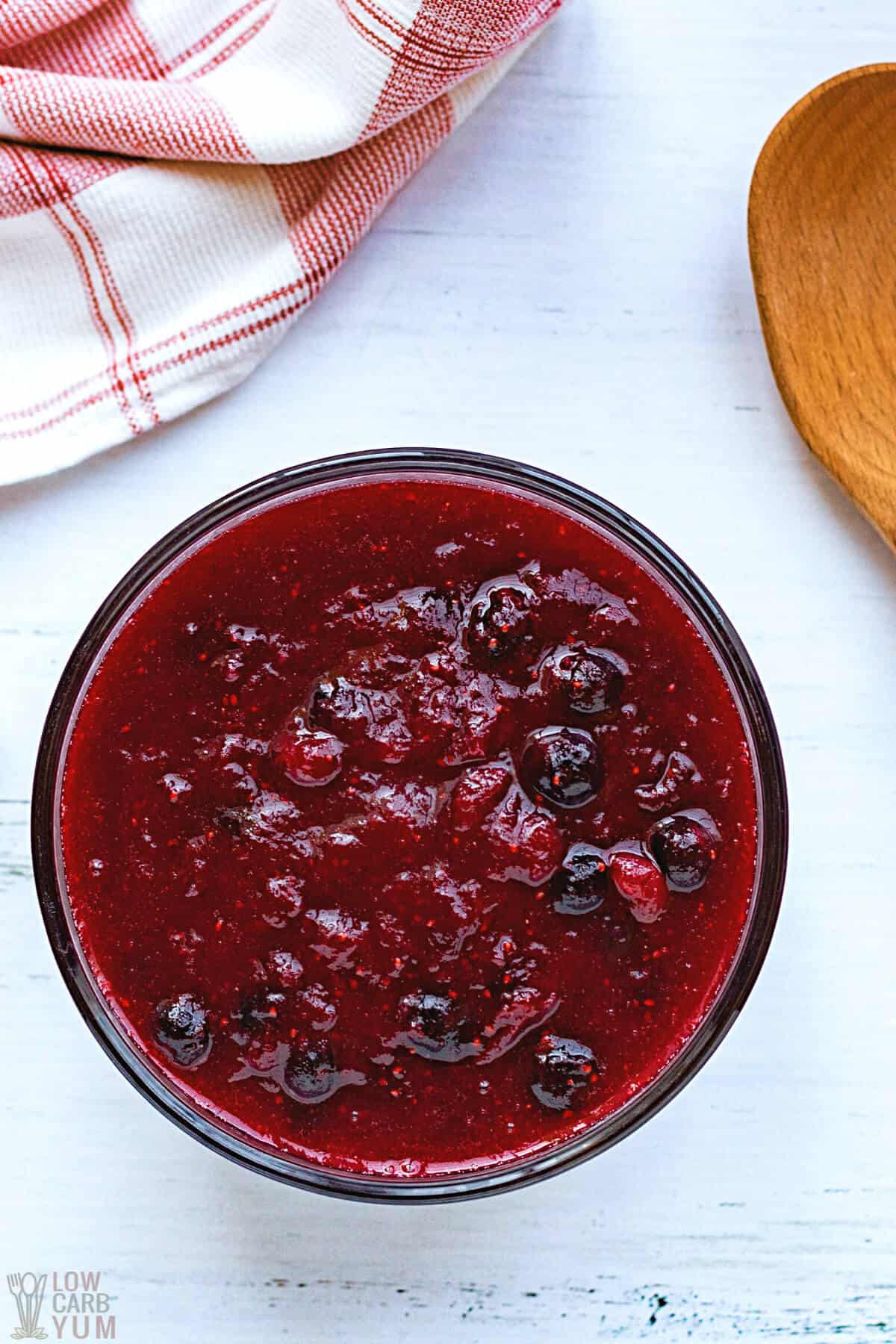 2. Keto blueberry ice cream
This blueberry ice cream contains just five simple ingredients for a quick dessert on a hot summer's day.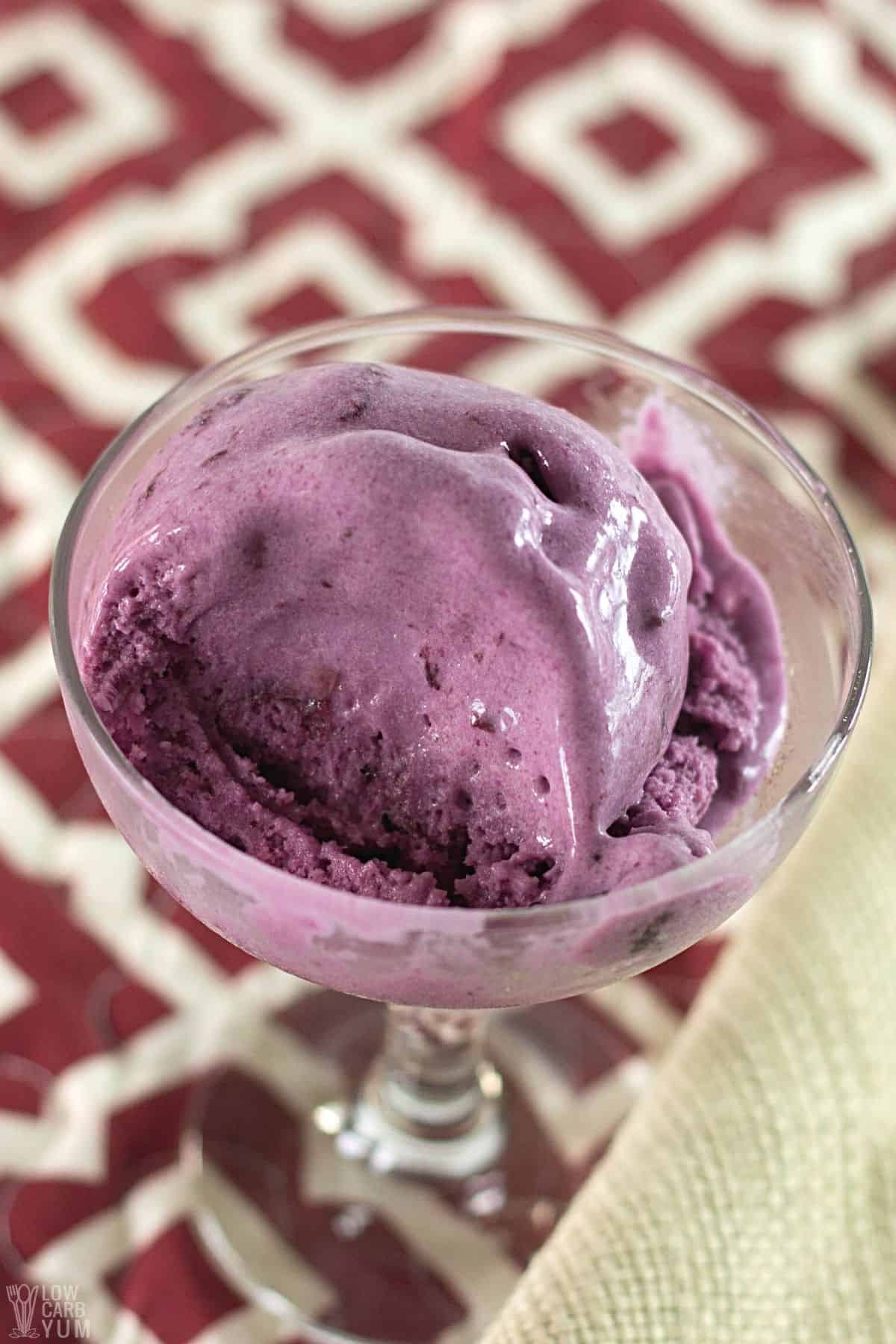 3. Gluten-free zucchini blueberry muffins
My zucchini blueberry muffins are perfectly moist – made with sour cream, blueberries, and zucchini for amazing texture.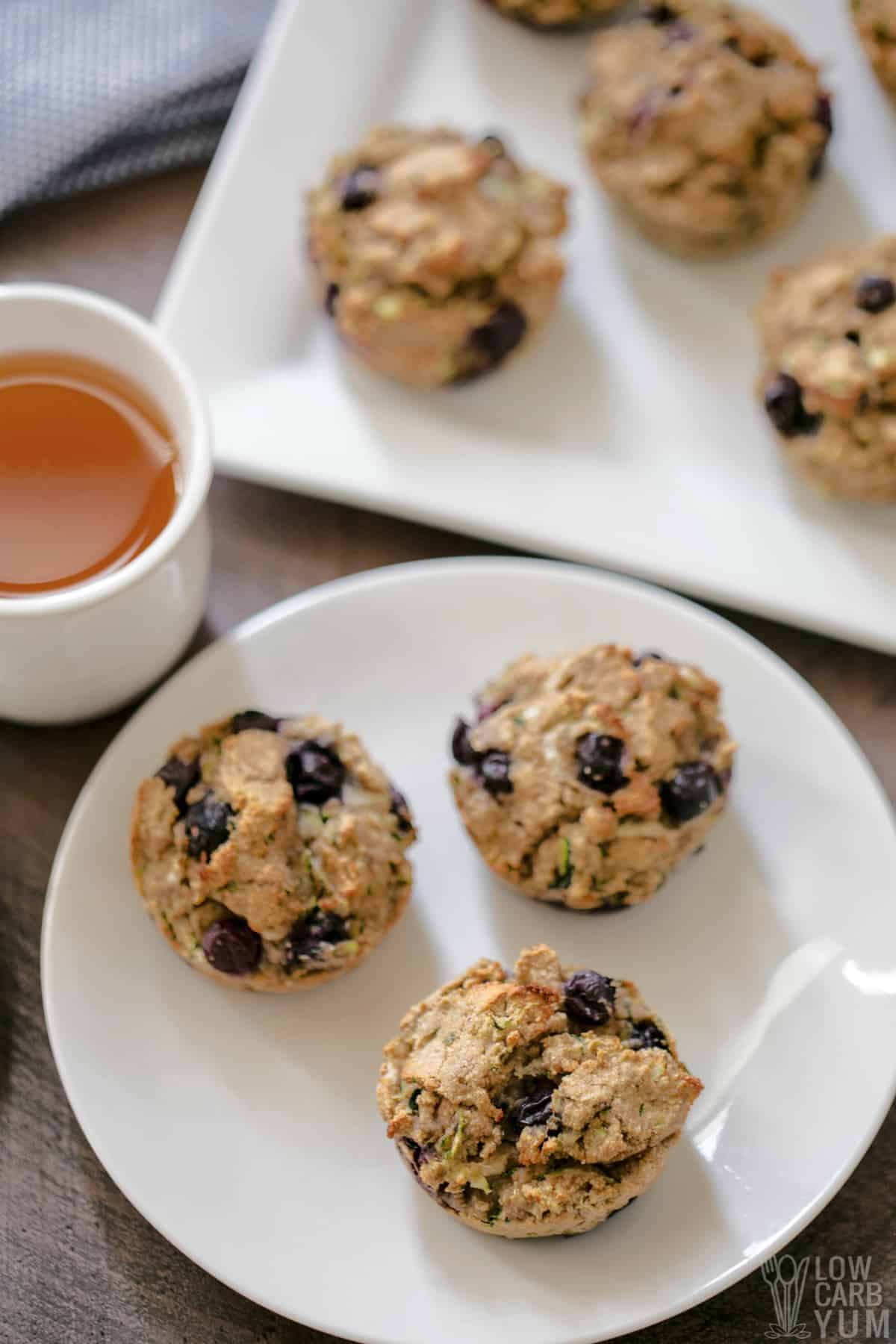 4. Blueberry mug cake
This blueberry mug cake is a tasty keto recipe that comes together in just minutes.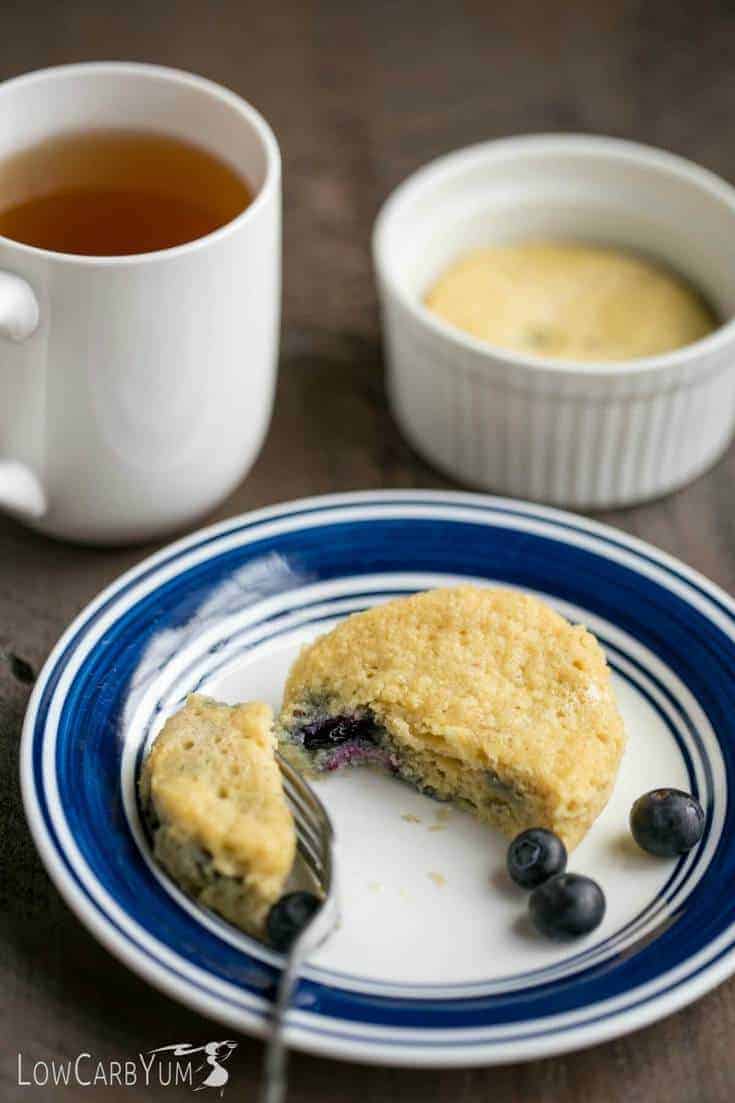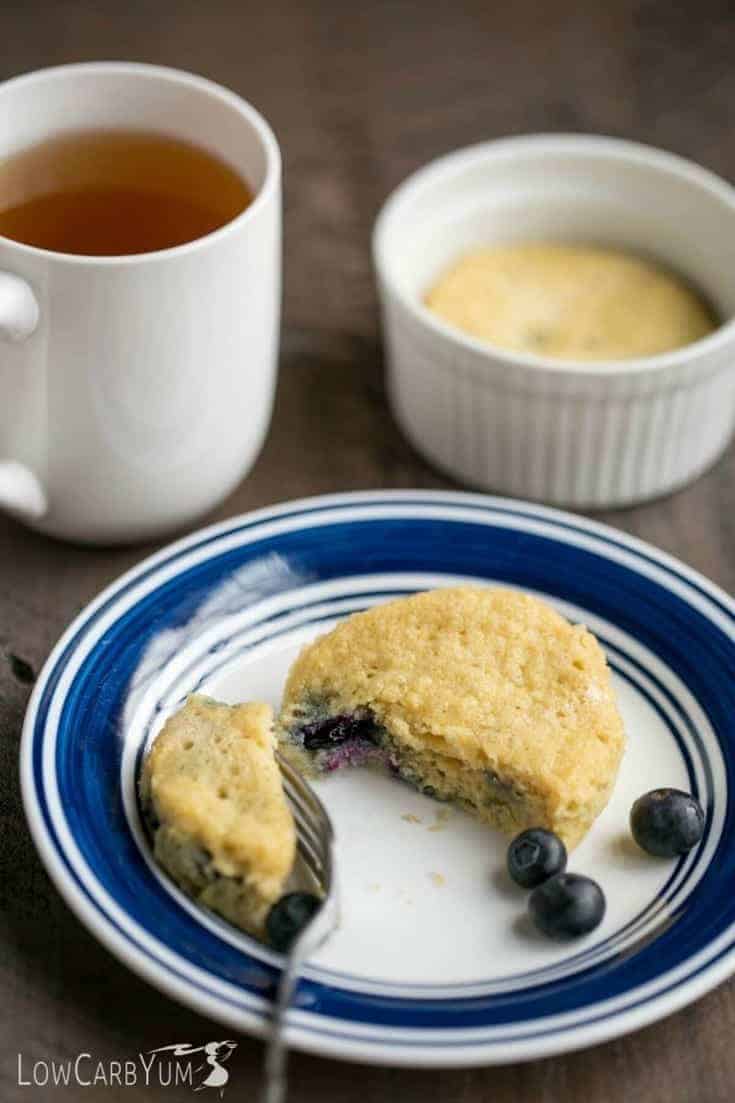 5. Blueberry fruit leather
Want a grab-and-go snack food without preservatives? My blueberry fruit leather is the recipe for you!
They're made without any added sugars or fruit juices but are still totally sweet.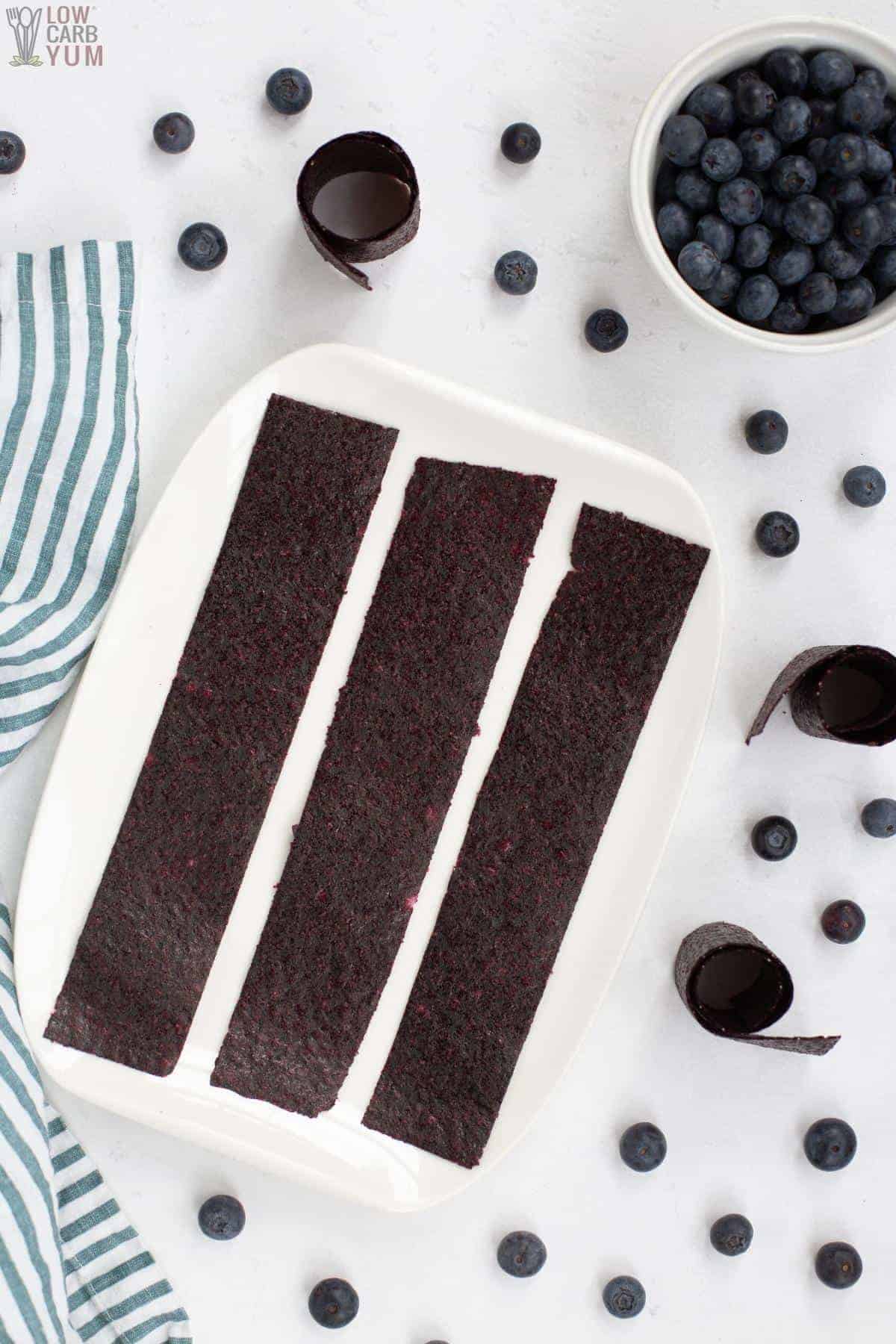 6. Keto blueberry donuts
My keto blueberry donuts are low-carb and surprisingly easy to make!
Plus, the blueberry glaze is made super fresh with the addition of lemon juice.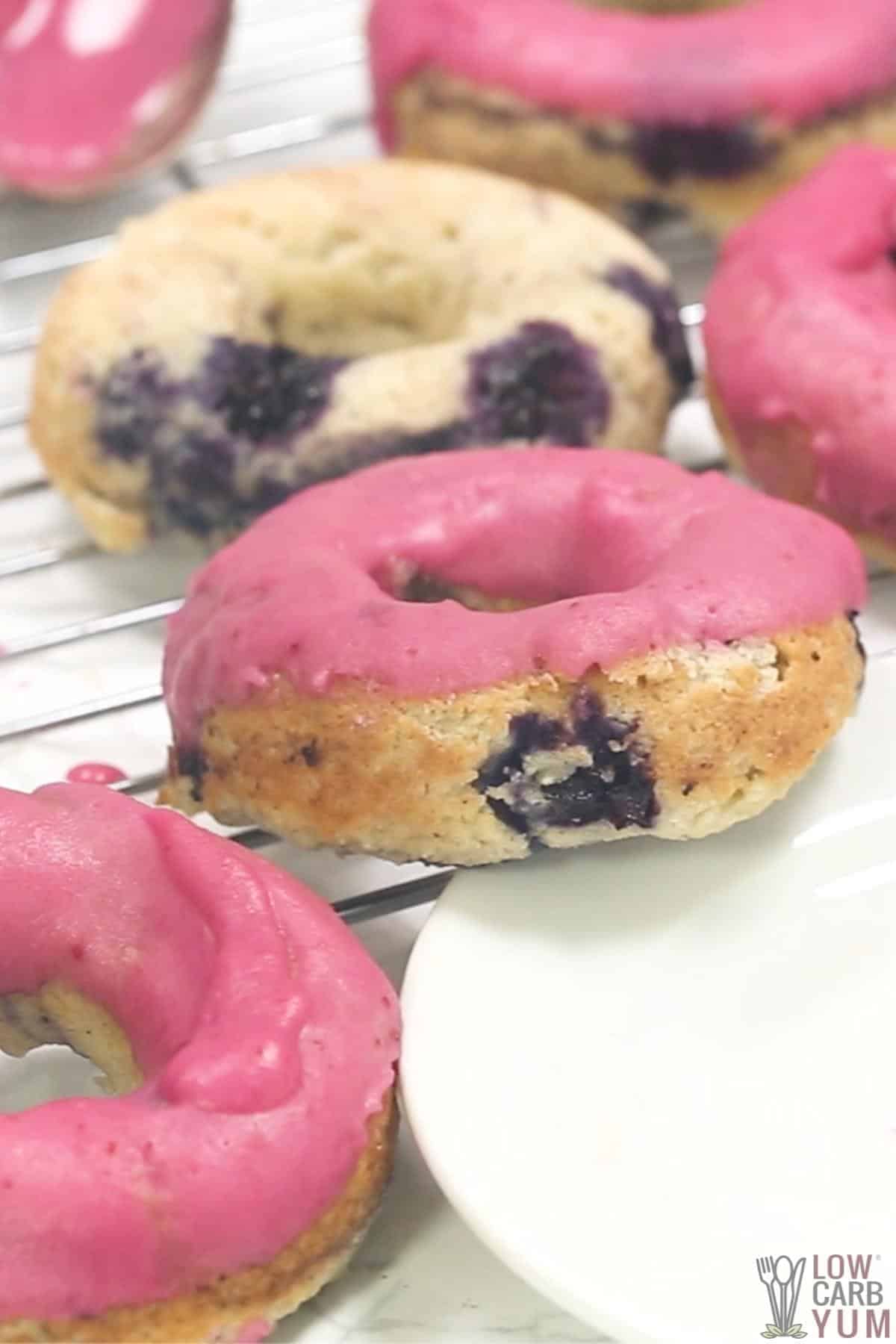 7. Blueberry lemonade popsicles
My blueberry lemonade popsicles are excellent for keto dieters when they're craving a little something sweet.
Prep this easy treat with lemon juice, blueberries, water, and a sugar substitute.
Then, whenever the craving hits, you'll have a full stock ready for you in the freezer!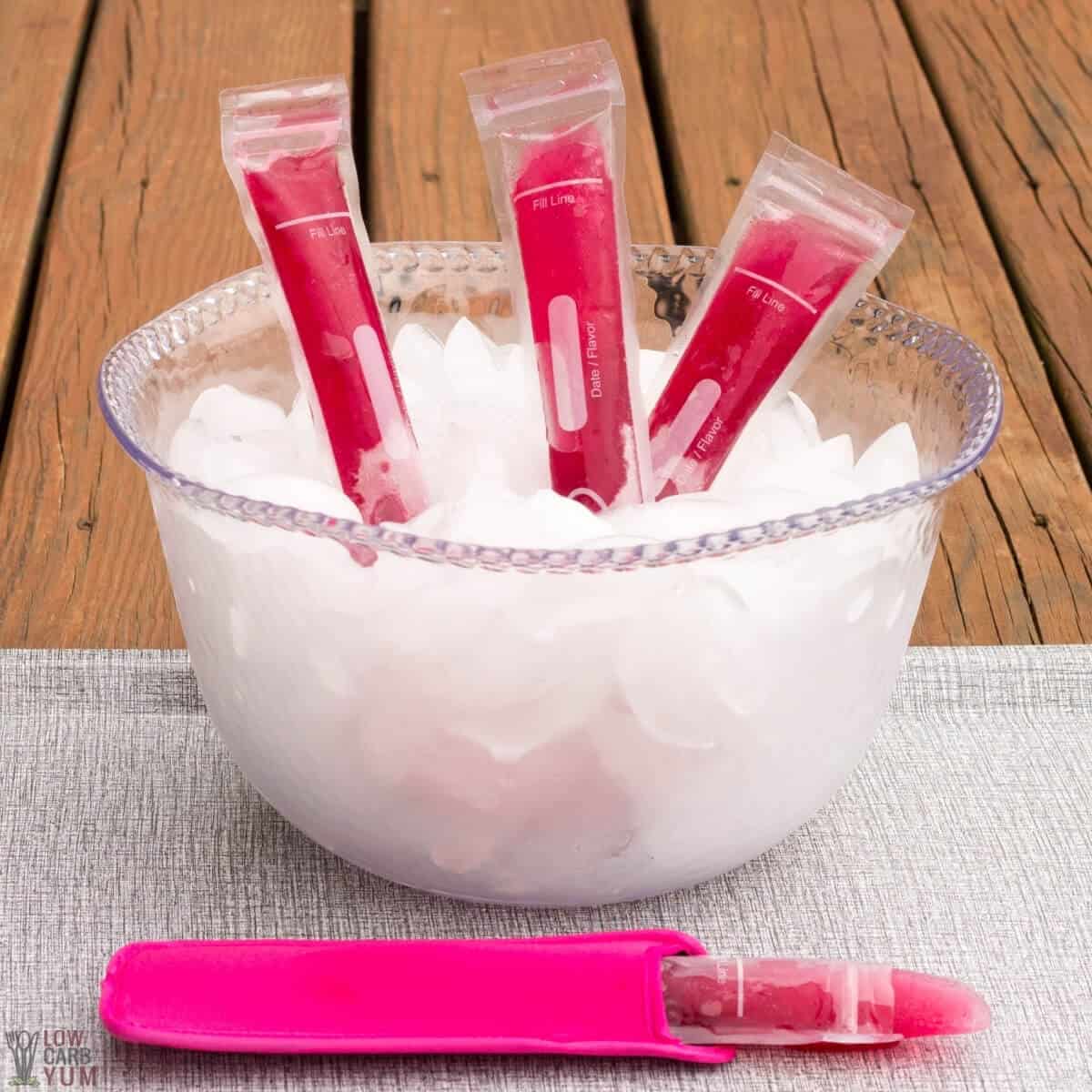 8. Healthy gluten-free blueberry crisp
Next, try my gluten-free blueberry crisp for a healthy, low-carb version of this classic comfort food.
It's made with plump blueberries, nutmeg, cinnamon, and pecan topping (how can you resist?).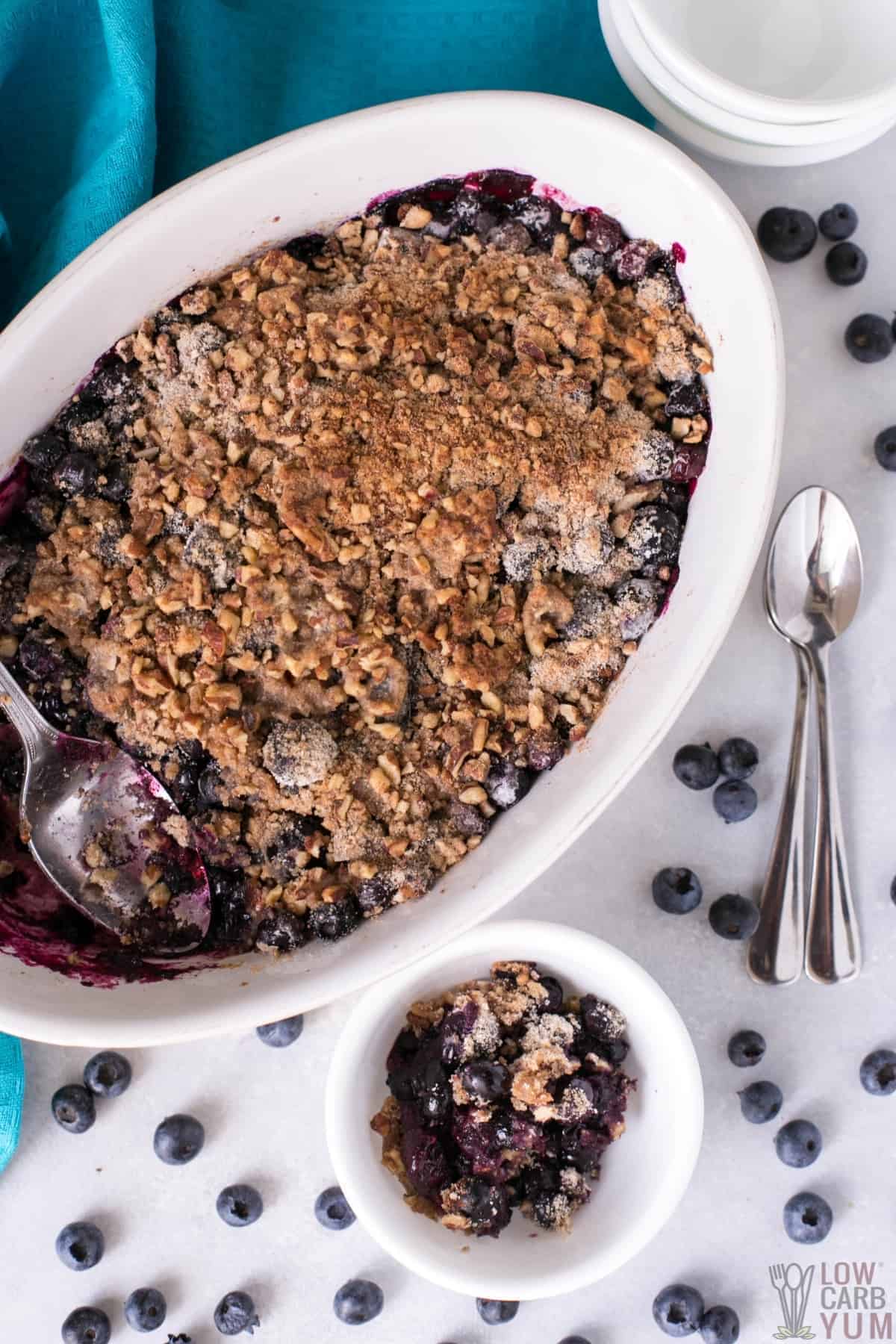 9. Blueberry cream cheese muffins
These blueberry cream cheese muffins make amazing snacks – they're basically mini cheesecakes!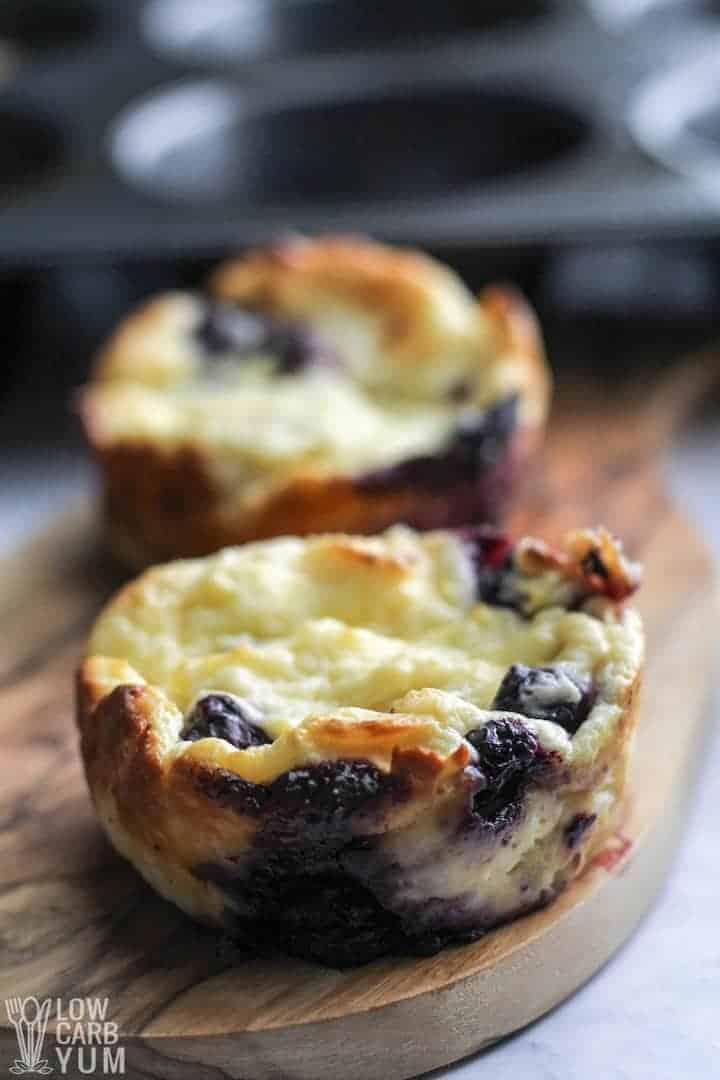 10. Gluten-free lemon blueberry pound cake
I just love combining lemon with blueberry; the tart lemon balances the sweet blueberries perfectly!
Try my lemon blueberry pound cake to enjoy this perfect harmony.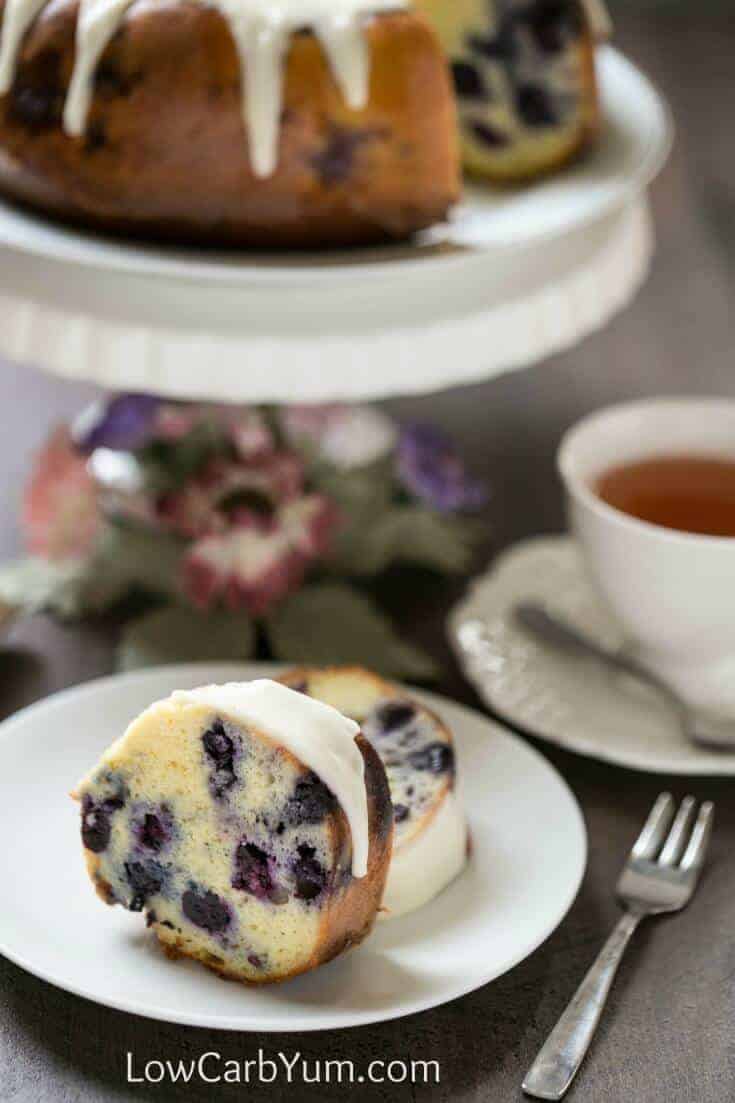 11. Blueberry cheesecake bars with crumb cake topping
These blueberry cheesecake bars are absolutely dreamy with chia jam, cream cheese, and a crumb cake topping.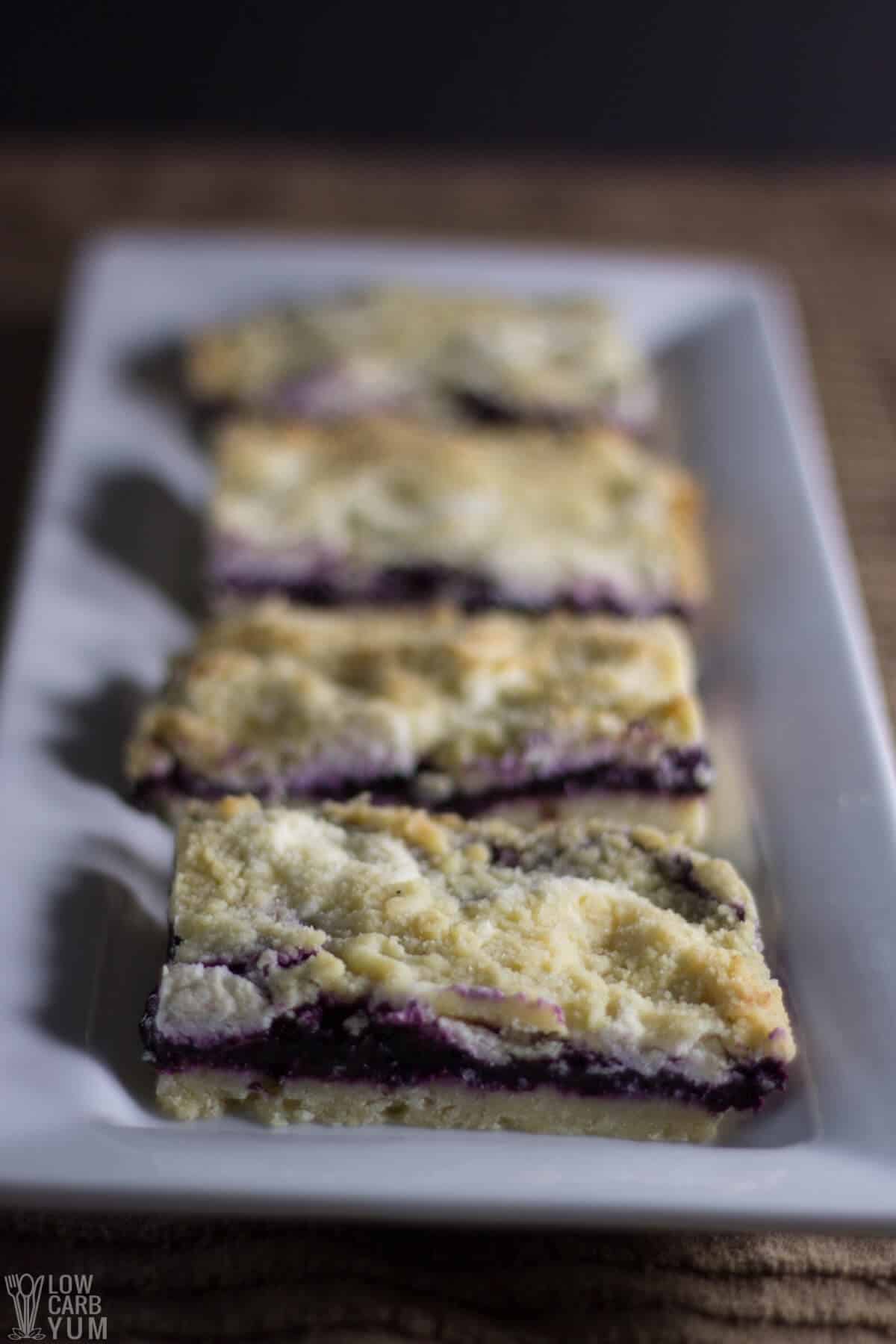 12. Low-carb blueberry cobbler
My blueberry cobbler can be made with fresh or frozen blueberries for a quick dessert without the high-carb content!
Almond flour, coconut flour, and butter make the perfect crumbly topping.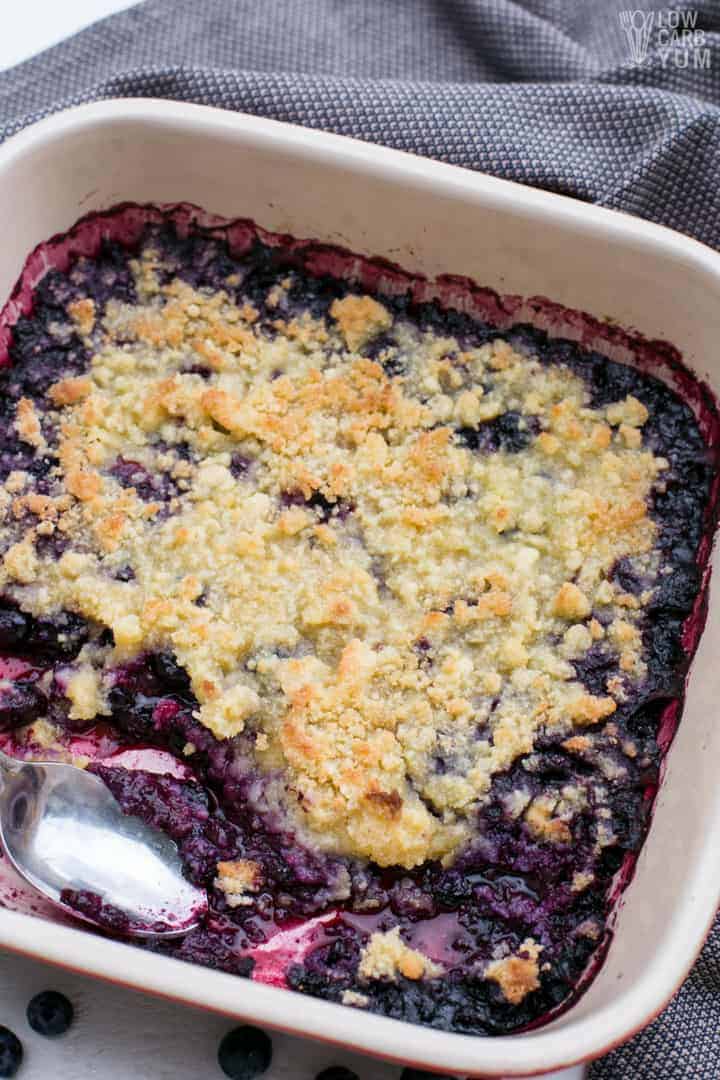 13. Blueberry swirl cheesecake
This blueberry swirl cheesecake is perfect for serving because of its beautiful swirled topping.
Plus, the cream cheese gives great fat content when paired with a flaky almond flour crust.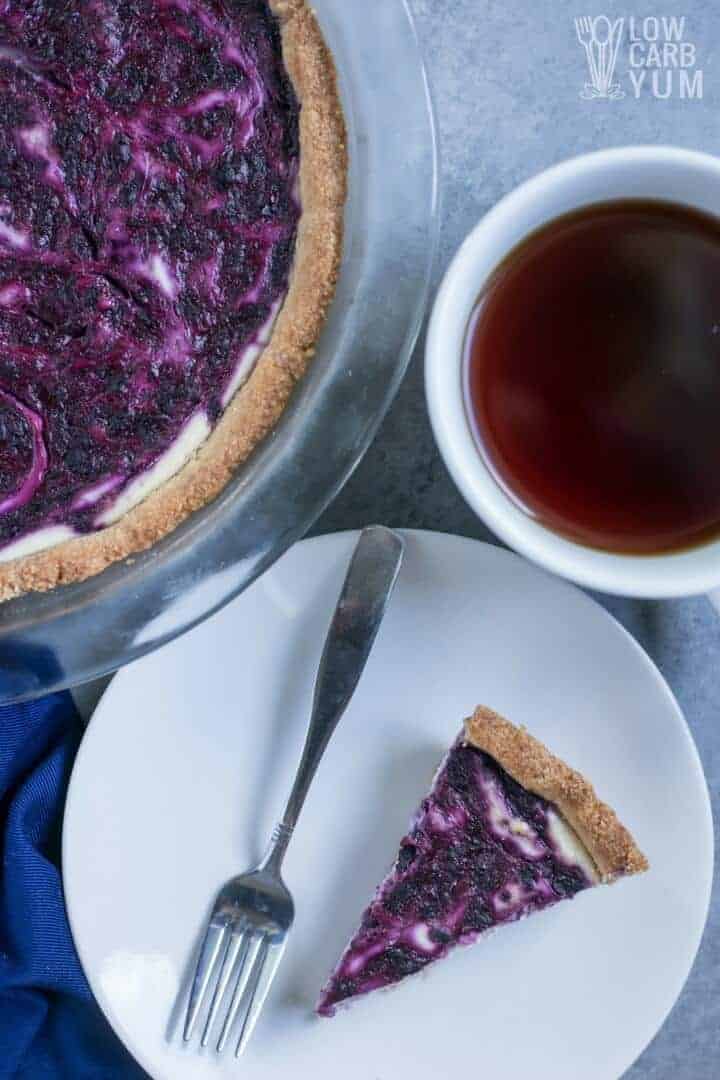 14. Blueberry coconut flour scones
I make my blueberry scones with almond flour and coconut flour for the perfect texture.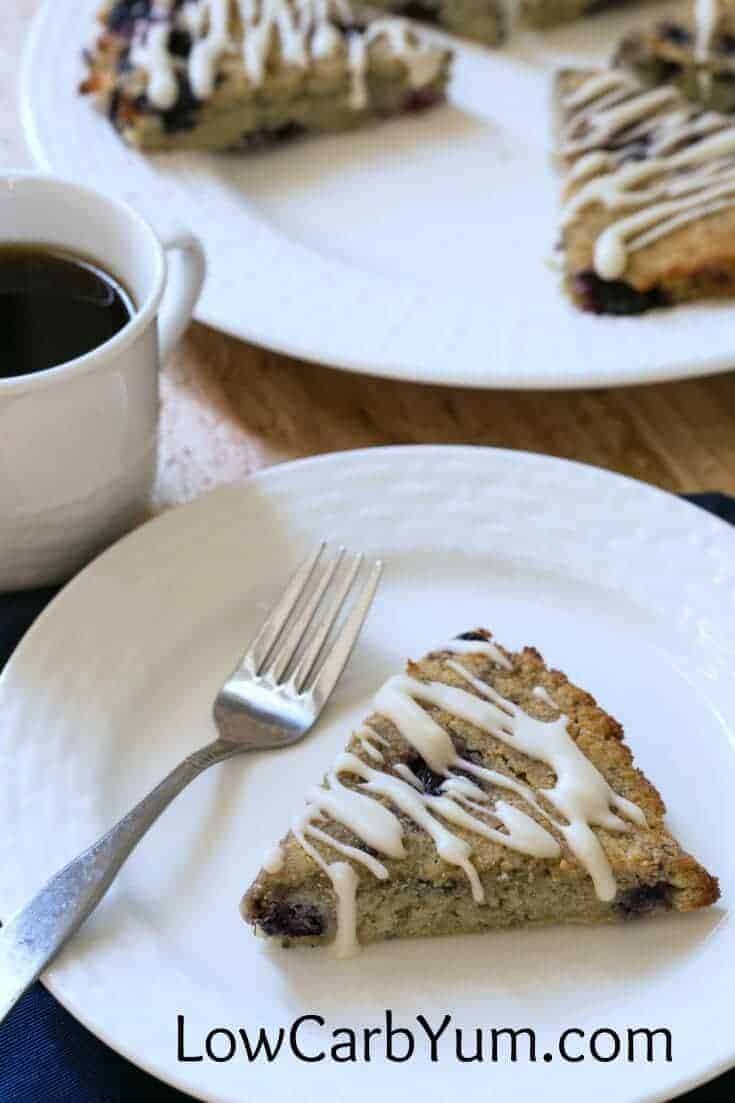 15. Sugar-free blueberry syrup
This blueberry syrup is super versatile for all of your dessert needs.
Plus, use it to top ice cream, cheesecake, waffles, and more!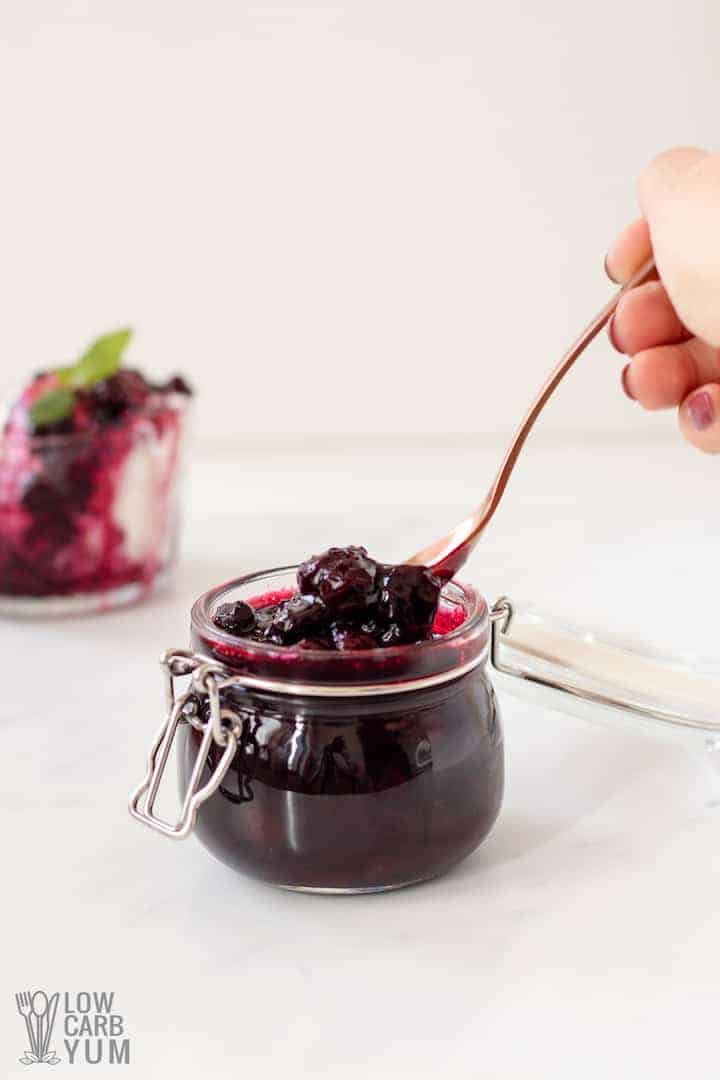 16. Keto blueberry coffee cake
My blueberry coffee cake is equal parts delicious and visually pleasing, with cream cheese, blueberry, and layers of cinnamon streusel.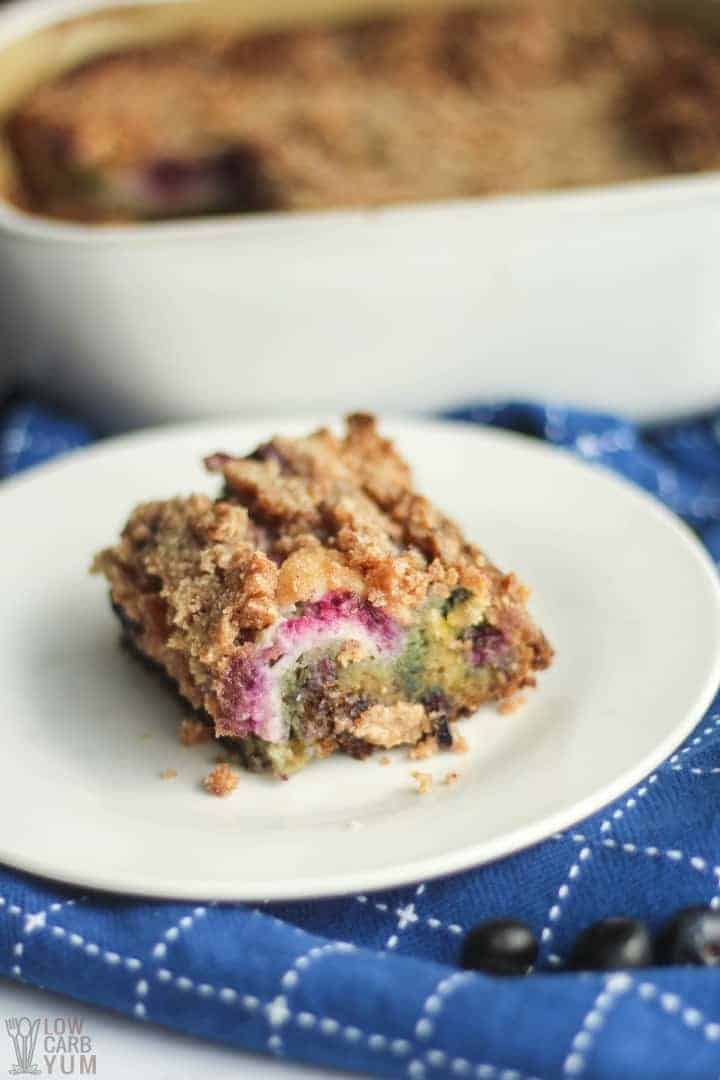 17. Keto blueberry muffins
These keto blueberry muffins are a yummy way to begin your day.
Warm one up with a thumb of butter for a sweet treat.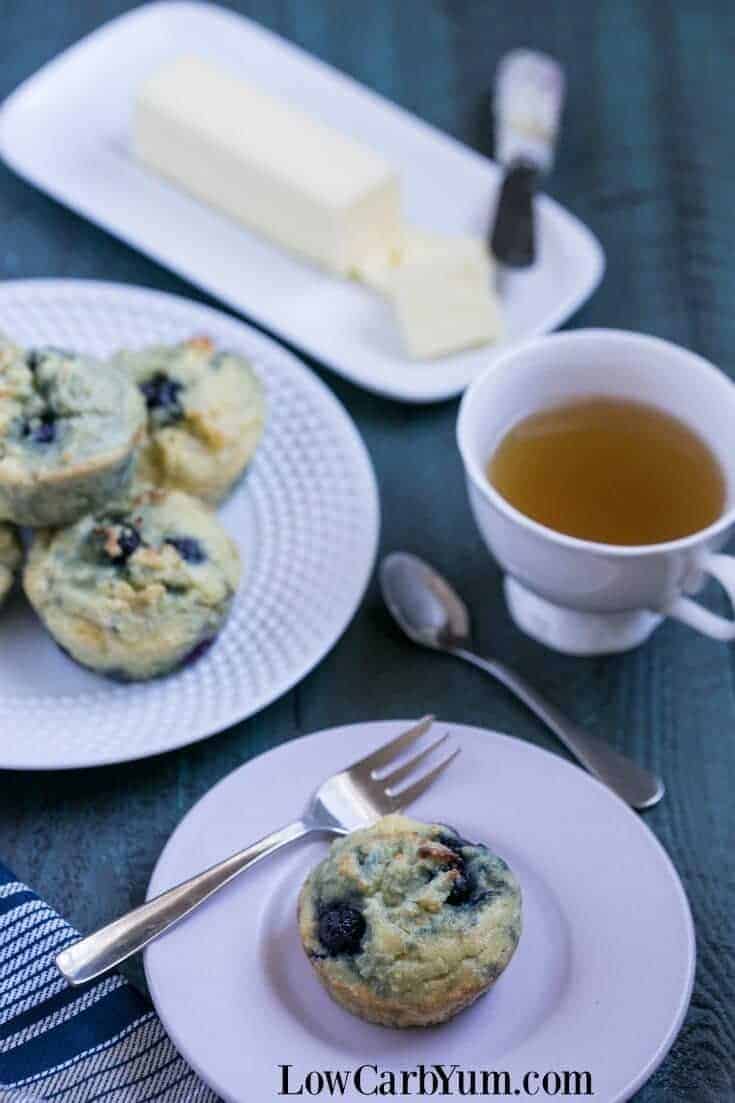 FAQs
Here are some questions people often ask about eating blueberries on the keto diet. If you don't see your question in this list, please leave it in the comments.
Which berry is best for keto?
In terms of net carbs, raspberries, and blackberries are both great for a keto diet; they contain approximately 5g net carbs per 100g serving. This makes them an excellent choice to snack on, throw in smoothies, or bake into low-carb desserts.

Strawberries are also a good option, with 6g net carbs per 100g serving.
How many carbs are in a cup of frozen blueberries?
One cup of frozen blueberries contains nearly 22g of net carbs! This is pretty high in terms of a low-carb diet (which recommends you keep your daily carb intake to 50g or less).

So, if you want to throw some frozen blueberries into your next smoothie, I recommend you limit your serving to ¼ - ½ cup. Or, instead, opt for a raspberry avocado smoothie. At 4 grams net carbs, it easily fits into your daily macros!
Are frozen blueberries keto-friendly?
Frozen blueberries are very similar to raw blueberries carb-wise and can be enjoyed on a keto diet. Remember to be conscious of your portion size with frozen blueberries, as they are higher in net carbohydrates than other berries.
Will blueberries knock me out of ketosis?
As long as you are conscious of your serving size, blueberries should not affect your ketosis. With this being said, overeating carbohydrates in any variety could kick you out of ketosis eventually.

Make sure your portion fits into your daily carb allowance (50g typically).
What is a serving of blueberries on keto?
For raw blueberries, ½ cup is a fair serving size while on keto. This translates to 9g net carbs, which can easily fit into your daily carb intake.
Related recipes
Want to include more low-carb fruits in your diet? Try any of these keto recipes:
Follow us on FACEBOOK, PINTEREST, and INSTAGRAM for even more tasty keto-friendly recipes!