Eggplant is popular worldwide and used in just about every cuisine possible. But is eggplant keto-approved? Discover eggplant nutritional information, associated health benefits, and low-carb recipes.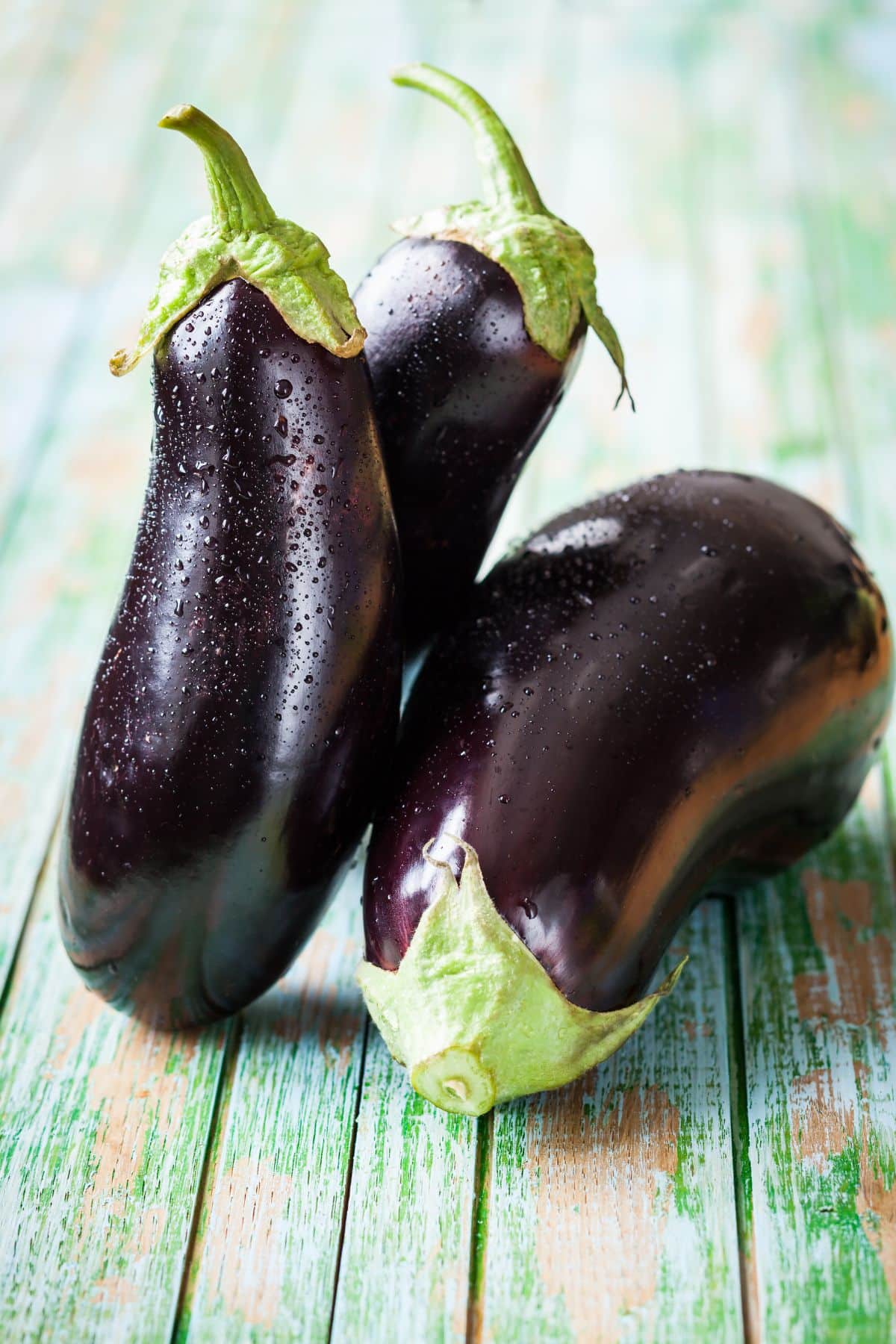 An antioxidant powerhouse, eggplants are a fabulous vegetable to include in your cooking. Tender and creamy when cooked, eggplant transforms based on your dish.
From curries to pasta, and ratatouille to baba ganoush – this chewy vegetable is a common addition to dishes from around the world.
But the question remains: can you enjoy eggplant on a keto diet?
In this post, we're exploring eggplant's macro and micronutrients to determine whether it's suitable for a low-carb lifestyle. We've even included low-carb eggplant recipes for you to give a try.
Note: Check out the best keto vegetables for more low-carb veggie ideas. And for even more food groups, the keto food list is perfect for anyone starting the keto diet.
Is eggplant keto?
You bet it is!
Eggplant is low in net carbs, high in fiber, and perfectly suitable for a keto diet. 100g of raw eggplant contains just 3g net carbs. And for the same amount of cooked eggplant, this rises to 6.5g net carbs.
Either way, you should be able to easily fit these macros into your daily carb allotment.
Try including it in your weekly meal prep in dishes like stir-fries, casseroles, pasta dishes, and more.
Eggplant nutrition facts
Eggplant's macro and micronutrients make this vegetable keto-approved.
Nutrition information for 100g boiled eggplant includes:
Total carbs: 9g
Net carbs: 6.5g
Fat: 0.2g
Protein: 1.3g
Fiber: 0.8g
Note: Macros for raw eggplant are even more preferable for a keto diet due to lower total carbs and higher fiber content. Most won't eat raw eggplant because it's slightly bitter, but it is possible, especially if you salt it beforehand.
Including eggplant in your diet also comes with several reported health benefits. These health advantages include:
Nutritiously rich in fiber, vitamins, and minerals
High levels of antioxidants reduce the risk of heart disease
Fiber content can help lower blood sugar and promote blood sugar control
Can aid in weight loss
Keto eggplant recipes
Ready to give this nightshade veggie a try? Check out these low-carb keto recipes; they all call eggplant their star!
1. Keto eggplant lasagna casserole
This eggplant lasagna casserole layers eggplant slices with mozzarella cheese, cottage cheese, and sausage for a keto delight!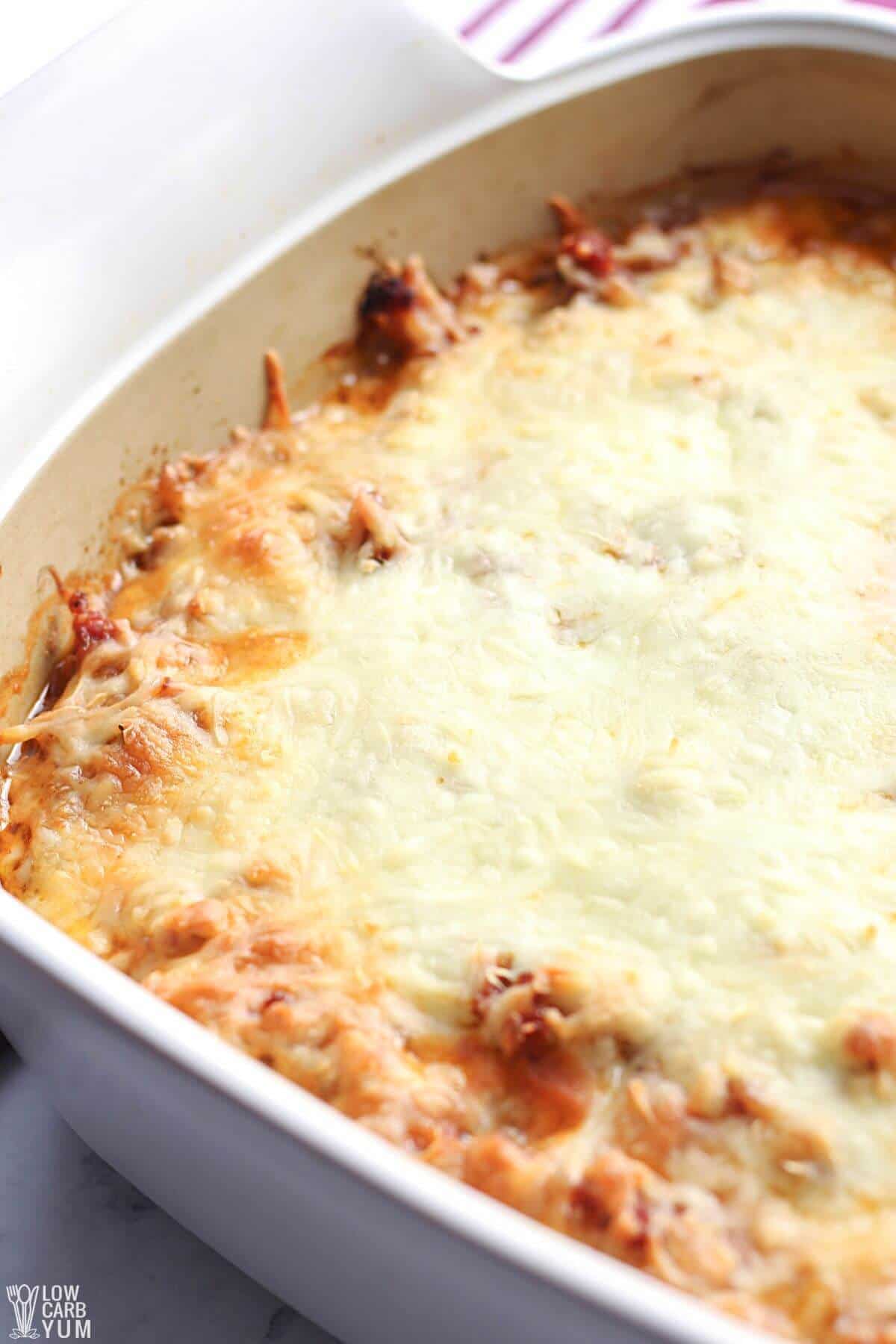 2. Keto eggplant parmesan casserole
My eggplant parmesan casserole puts a low-carb spin on the classic eggplant parm – made with ricotta cheese, marinara sauce, and pork rinds for the perfect crispy topping.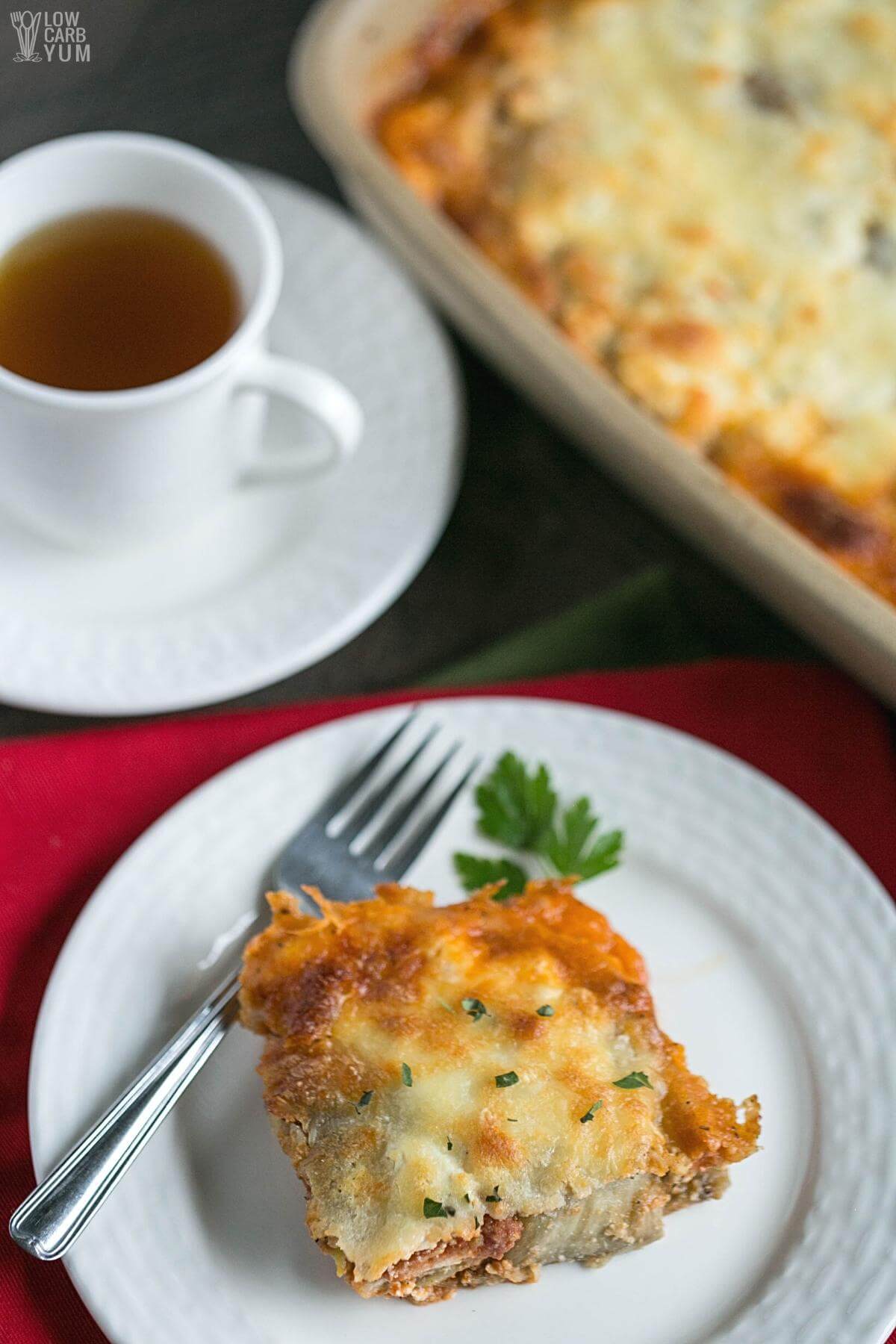 3. Ensaladang talong (Filipino eggplant salad)
This ensaladang talong makes a delicious side to beef soup or grilled dishes.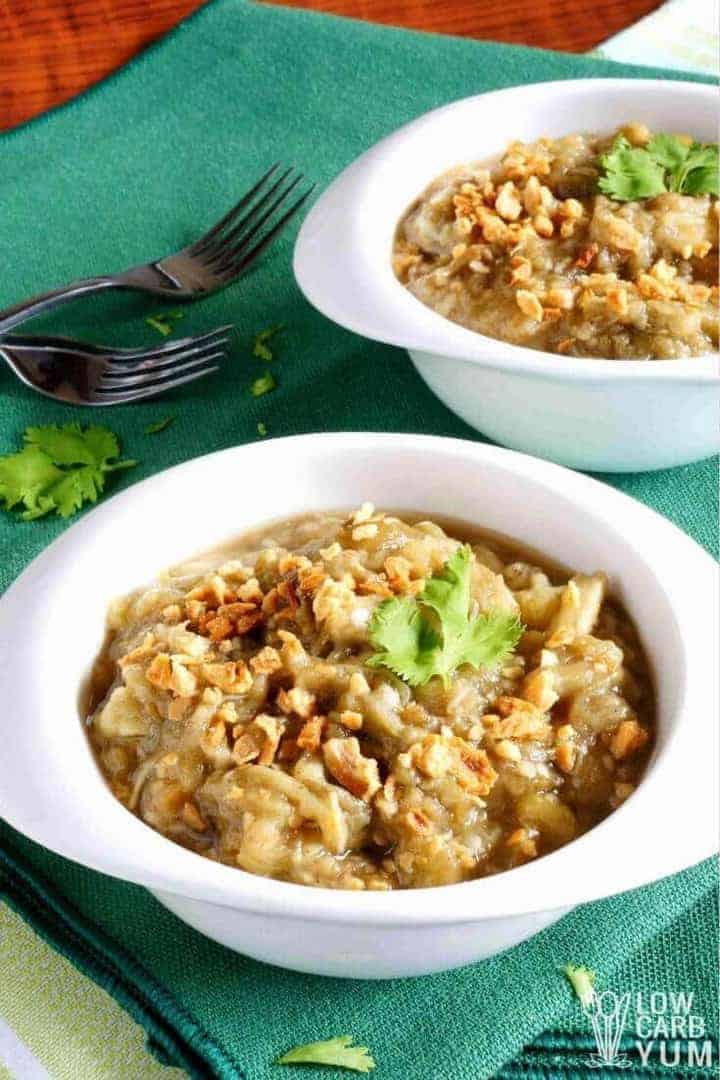 4. Stuffed eggplant rolls wrapped in bacon
My stuffed eggplant rolls are filled with seasoned ground meat, wrapped in bacon, and baked to perfection with a coating of melted cheddar cheese.
Serve them up for a crowd-pleasing main course!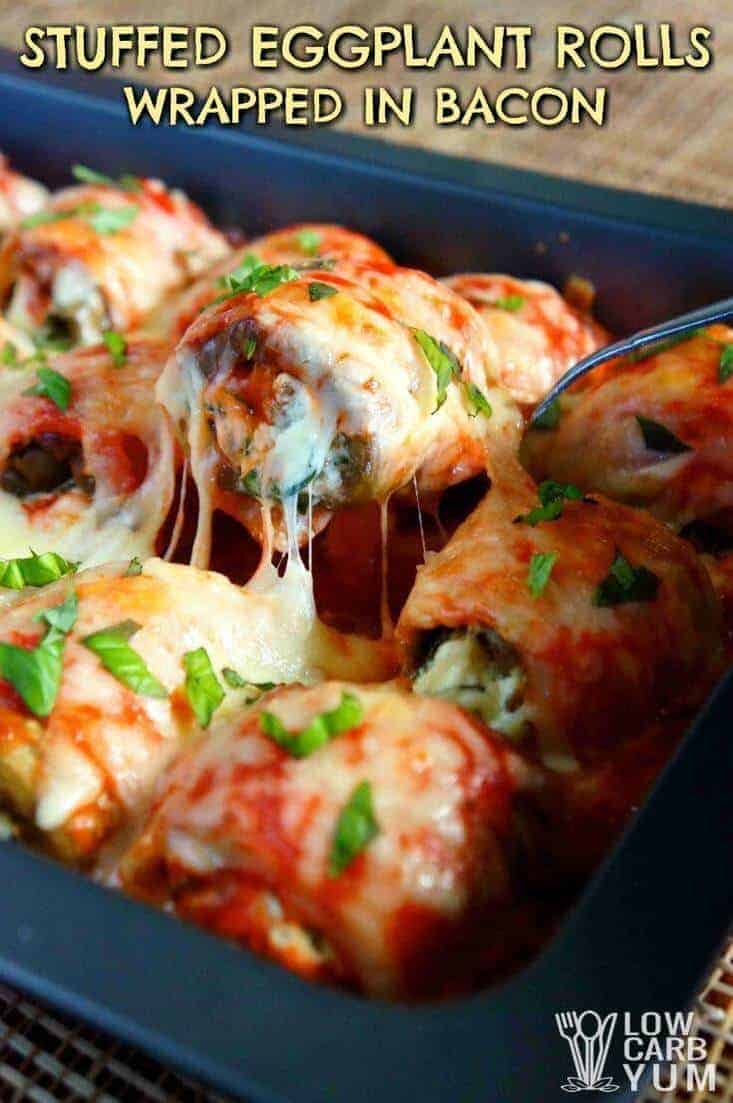 5. Eggplant burger recipe (Filipino style)
My Filipino-style eggplant burger is a clever way to sneak in an extra vegetable; the eggplant adds additional flavor, nutritional content, and a fabulous texture.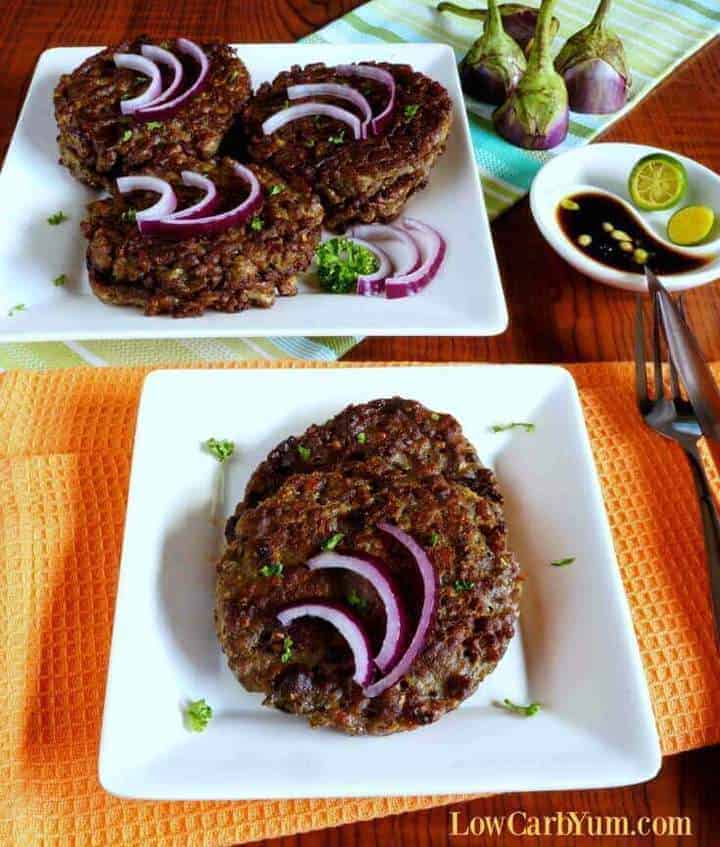 6. Cranberry eggplant bread pudding
This cranberry eggplant bread pudding uses eggplant instead of traditional bread for a low-carb alternative. You'd never know the difference!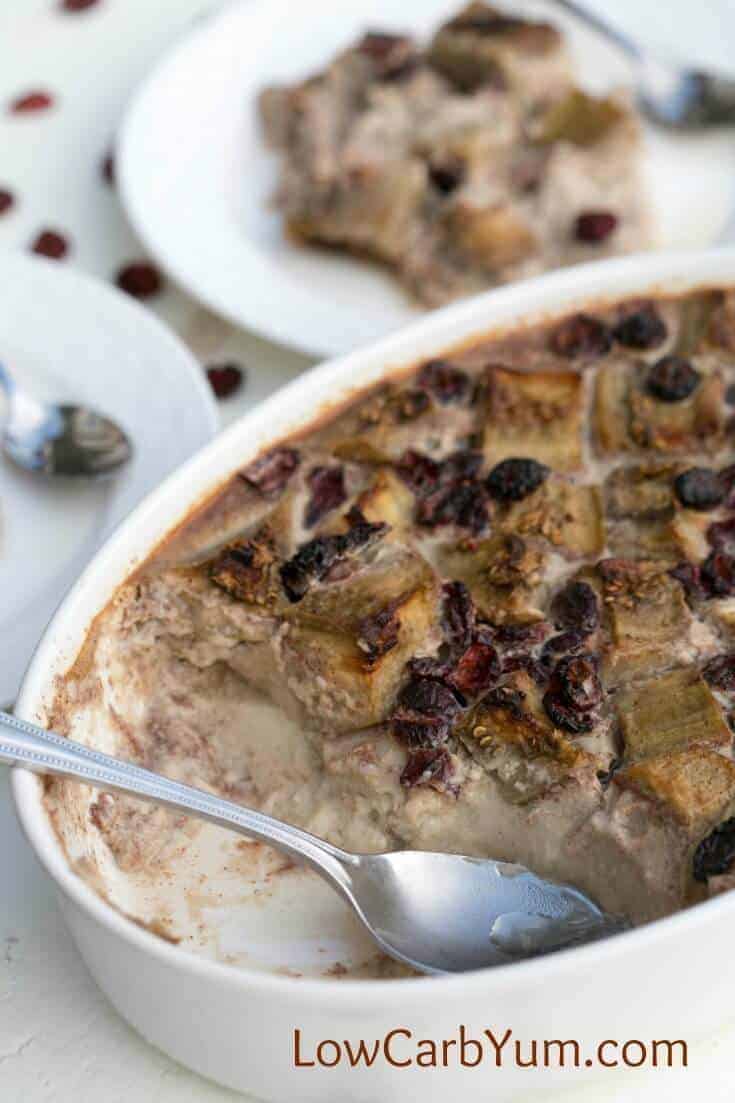 7. Crock pot ground beef eggplant casserole
My ground beef eggplant casserole takes just 10 minutes to prep - made with diced tomatoes, mozzarella cheese, and Italian seasoning.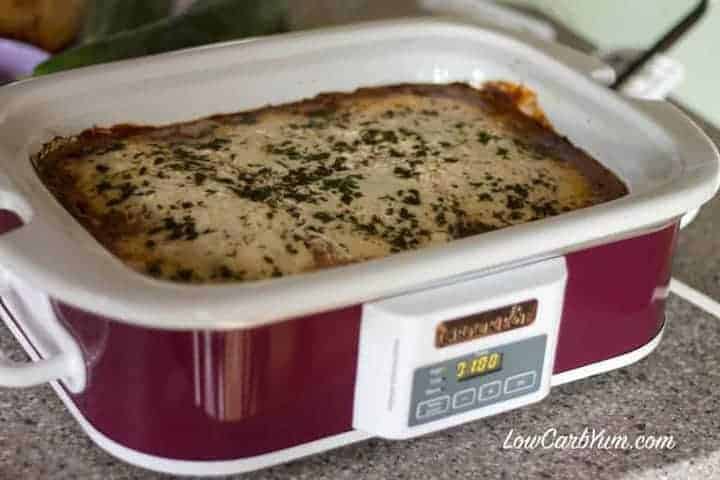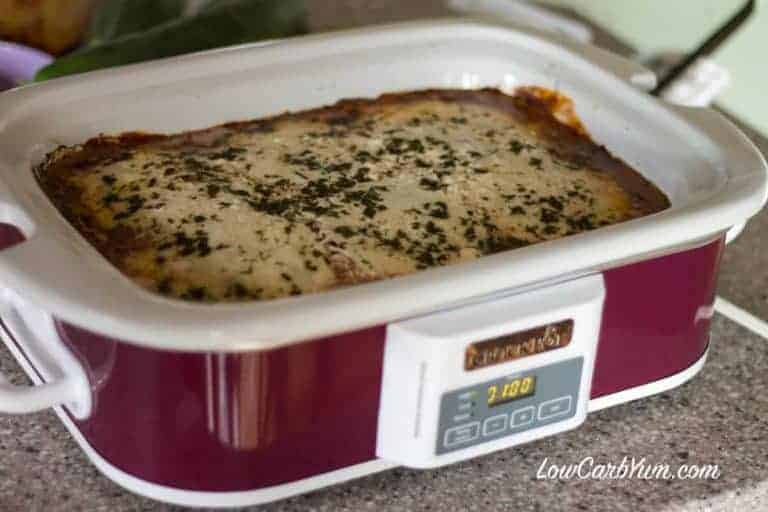 8. Eggplant ground beef skillet
This ground beef and eggplant skillet is quick to make and budget-friendly.
Throw one together with just eggplant, beef, tomatoes, and seasoning.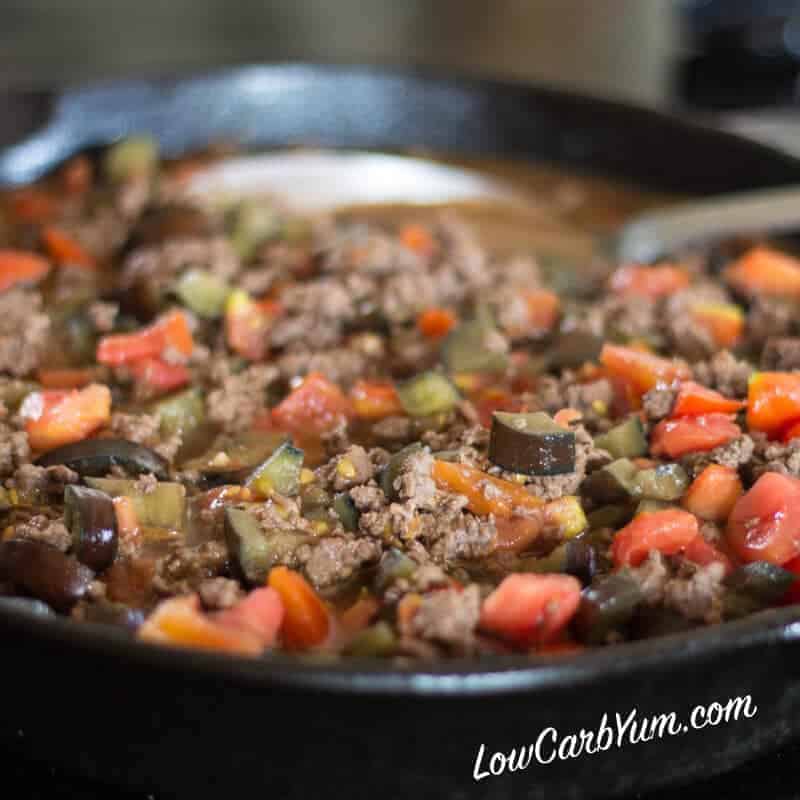 9. Eggplant tomato sauce pepper
This eggplant tomato sauce pepper dish is an excellent side for your favorite protein recipes.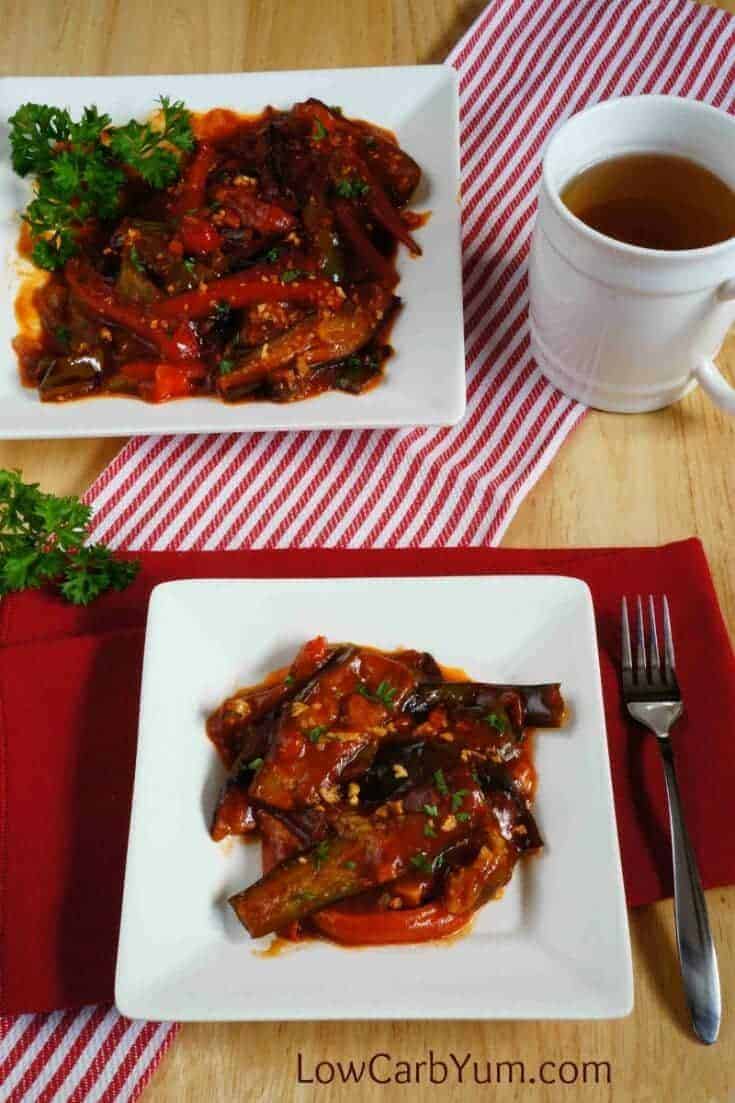 10. Easy eggplant pizza rounds
These keto pizza rounds make an awesome appetizer; they're also a great way to serve up garden-grown vegetables!
Simply layer eggplant rounds with sliced tomato and mozzarella cheese. Season to perfection, bake, and enjoy!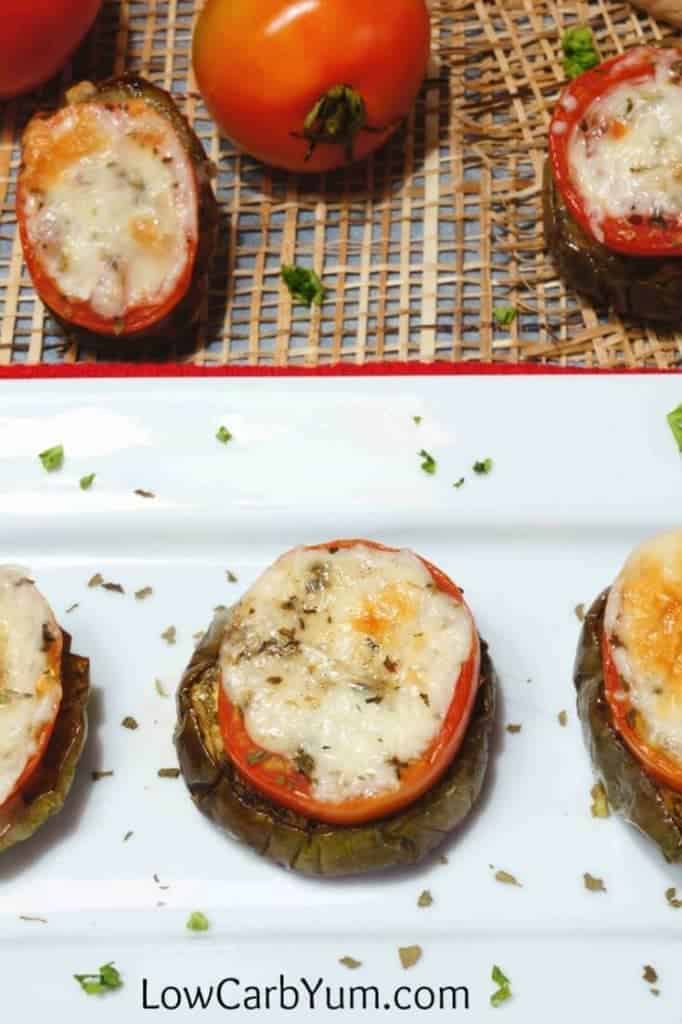 11. Hamburger pie casserole with eggplant
My hamburger pie casserole tastes like pizza and is filled with a sneaky bit of eggplant – perfect for reluctant veggie eaters.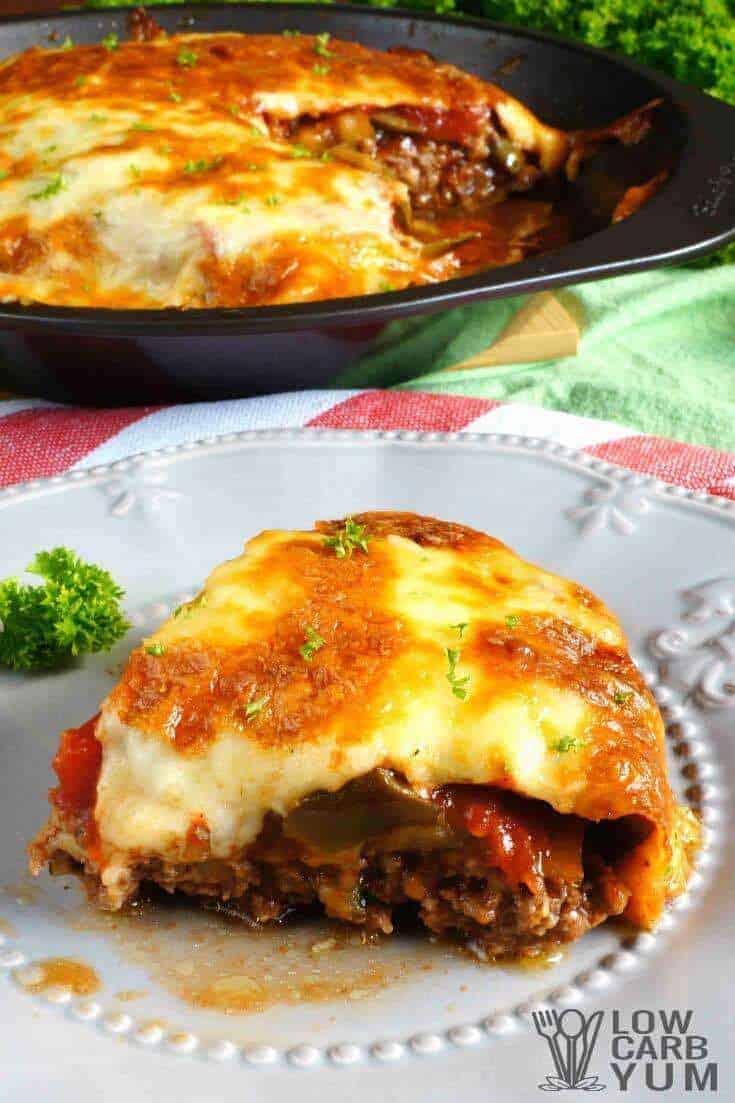 FAQs
Here are some questions people often ask about eating eggplant on a keto diet. If you don't see your question in this list, please leave it in the comments.
How many carbs are in eggplant?
When calculating eggplant carbs, there are different counts depending on how you prepare this vegetable.

For raw eggplant, there are 6g total carbs and 3g net carbs per 100g.

For cooked (boiled) eggplant, there are 9g total carbs and 6.5g net carbs per 100g.
Is eggplant ok for a keto diet?
Eggplant is a-ok for a keto diet because it contains low enough carb counts to seamlessly fit a serving into your daily macronutrients of 50g per day.

But remember, just because food can fit into this allotment doesn't necessarily mean it's optimal for a low-carb diet. Eating high-carb foods makes it difficult to maintain a balanced meal plan.
What veggies are unlimited on keto?
I would argue that there aren't any "unlimited vegetables" on a keto diet.

Though some vegetables are low in carbohydrates, they can add up if eaten in excess. Remember to count your macronutrients to ensure that you stay in your optimal range.

If you're a veggie-lover, some of the lowest-carb vegetables (that you can eat a ton of!) include:
Iceberg lettuce
- Spinach
- Mushrooms
- Broccoli
- Cauliflower
Related recipes
Now that we've answered "is eggplant keto?", you may want to check out some other keto-approved vegetables. Start with these related recipes:
Follow us on FACEBOOK, PINTEREST, and INSTAGRAM for even more tasty keto-friendly recipes!