Whether you are hosting or attending a party this year, these holiday low carb appetizers are a must! You'll find everything from finger foods to dips. Everyone will love them, keto or not.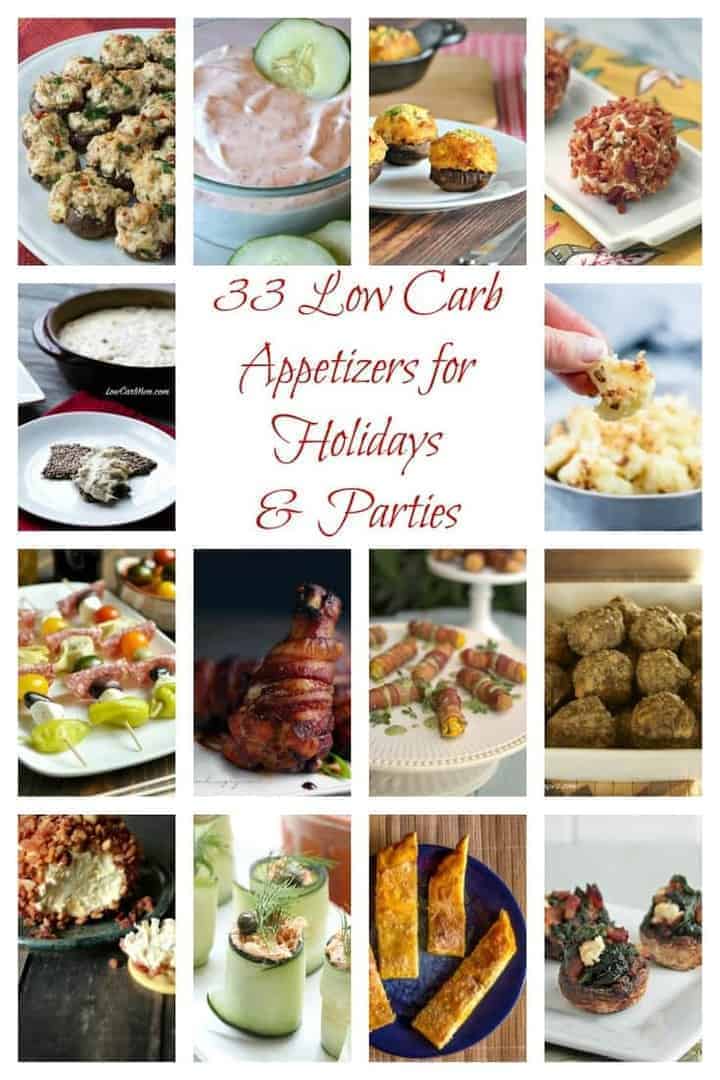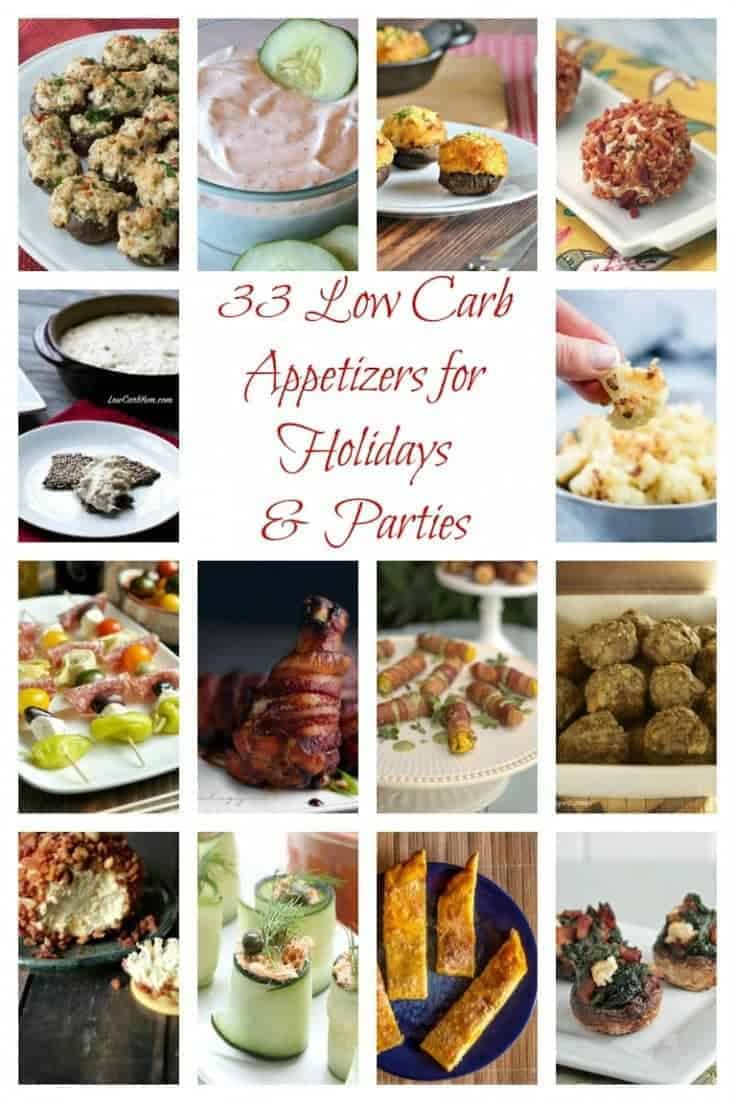 Article Index
Why You'll Love It
Are you scrambling to come up with low carb appetizers for upcoming parties over the holidays? Relax! I've gathered some of the best low-carb and keto appetizer recipes that are perfect for any crowd, whether for Christmas, Thanksgiving, or New Years.
There are so many delicious appetizers that are both easy and low in carbs. Deli meat and cut cheese are always welcomed by hungry guests. You can even dress them up by stacking them into individual bites using toothpicks.
Keto breads and low-carb crackers are also nice to snack on while waiting for the big meal to arrive. Or, these can be great munchies for watching a game with your friends when the big game arrives.
No matter the occasion, you are sure to find at least one or two keto-friendly appetizers that will be perfect for your party or holiday celebration. A simple spread of meats, cheeses, dips, and low-carb vegetables are always great picks to start things out. Or, try some deviled eggs without mayo.
29 Keto-Friendly Holiday Appetizers
All of these keto appetizers will be a big hit at your next party. If you are expecting a crowd, make a big batch. You can always save the leftovers and eat them in your meal prep! They will still have lots of flavors the next day.
Pin this post or bookmark it because you can also serve these keto appetizers as tasty game day recipes too.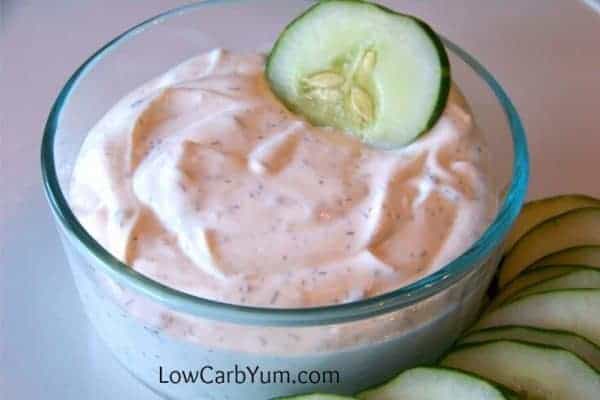 1. Dill Ranch Dip
This dill ranch dip is a crowd-pleaser! Serve it with some raw veggies and keto parmesan crisps. Guests love dips, and this tastes so fresh and flavorful that it will be an instant favorite.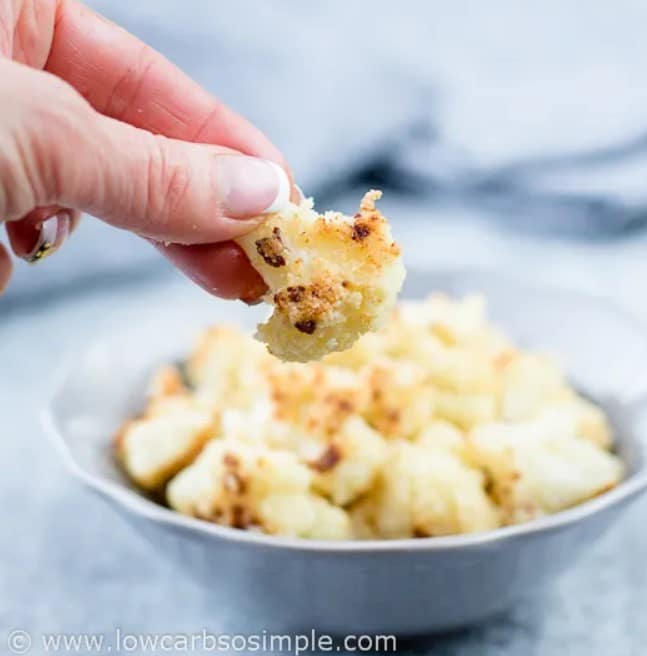 2. Cauliflower Poppers
Photo Credit: Low-Carb So Simple
These little bites are basically roasted cauliflower florets. You can make them in your oven or air fryer. They are coated in almond flour to give them a little extra crunch!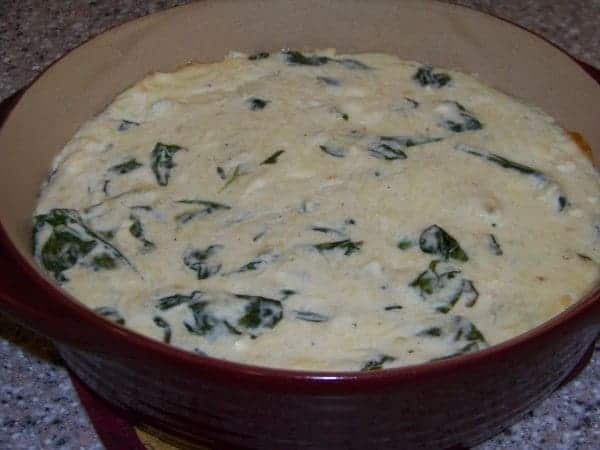 3. Spinach Cheese Dip
This hot spinach cheese dip is made with baby spinach and three different types of cheese. All you have to do is add some chopped artichoke hearts to make it a tasty spinach artichoke dip.
If you choose to make keto spinach artichoke dip, just be aware that the macros will increase a bit.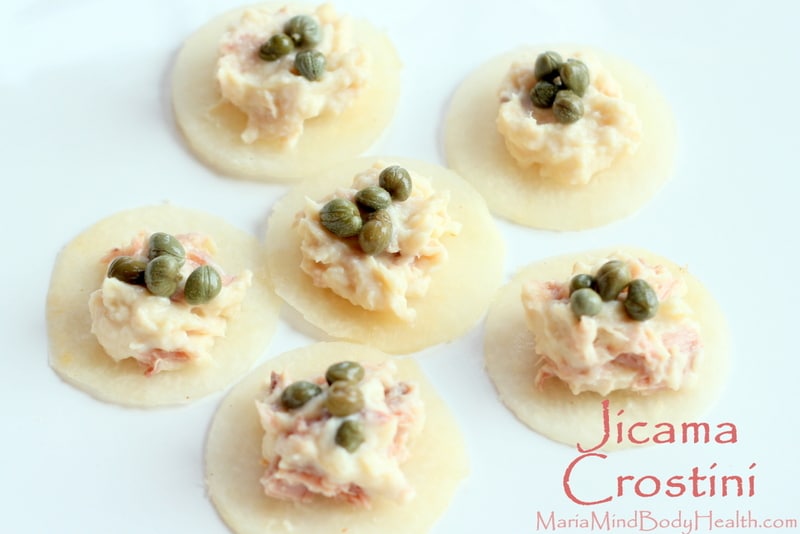 4. Jicama Crostini
Photo Credit: Maria Mind Body Health
These jicama rounds are super flavorful and an even better choice than bread crostini. They look extra fancy, and you can top them with any variety of keto toppings.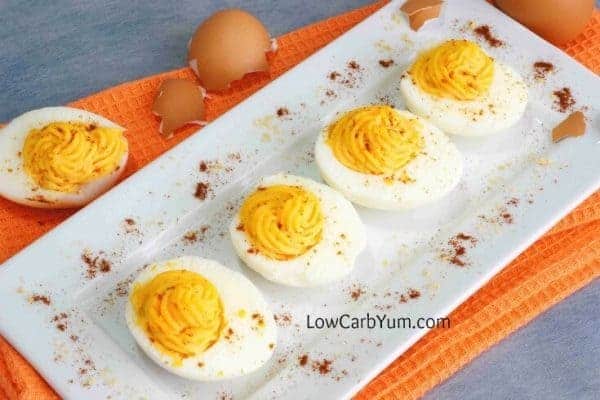 5. Basic Deviled Eggs
It's always true: deviled eggs are a classic holiday side dish. A super popular party appetizer as well, you can add different toppings to match the colors or theme of your party.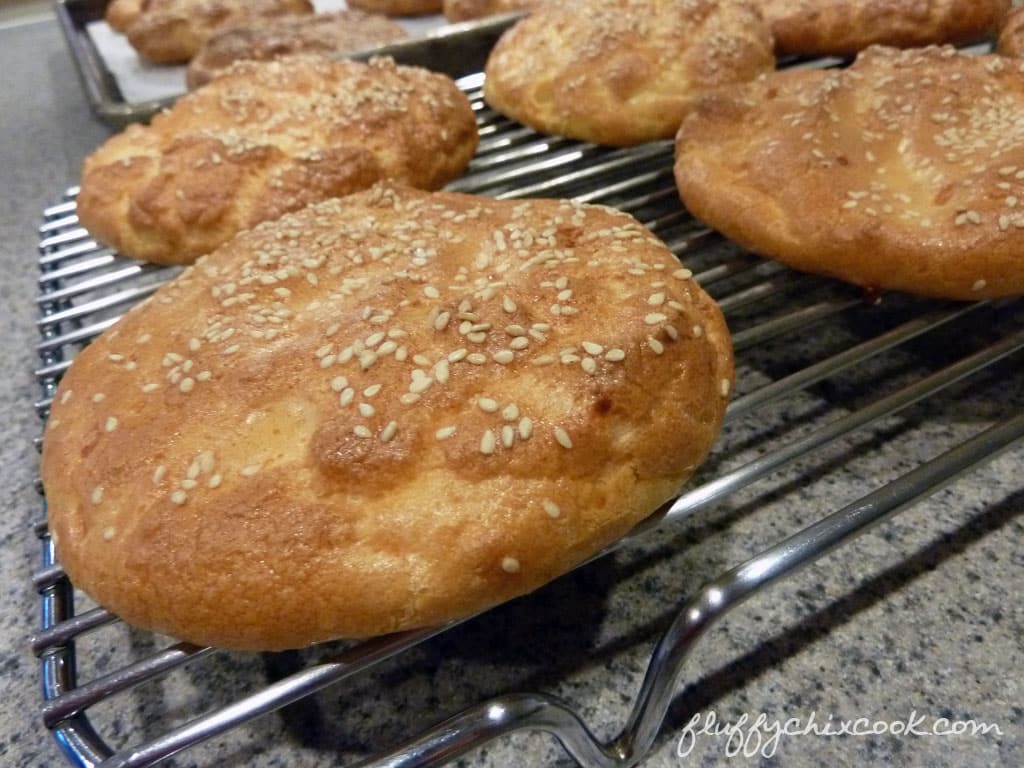 6. Revolutionary Rolls
Photo Credit: Fluffy Chix Cook
These fluffy gluten-free rolls are one of my favorite easy recipes to make for dinner parties. They are actually made with pork rinds - but you can't tell. They look and taste like homemade hamburger buns.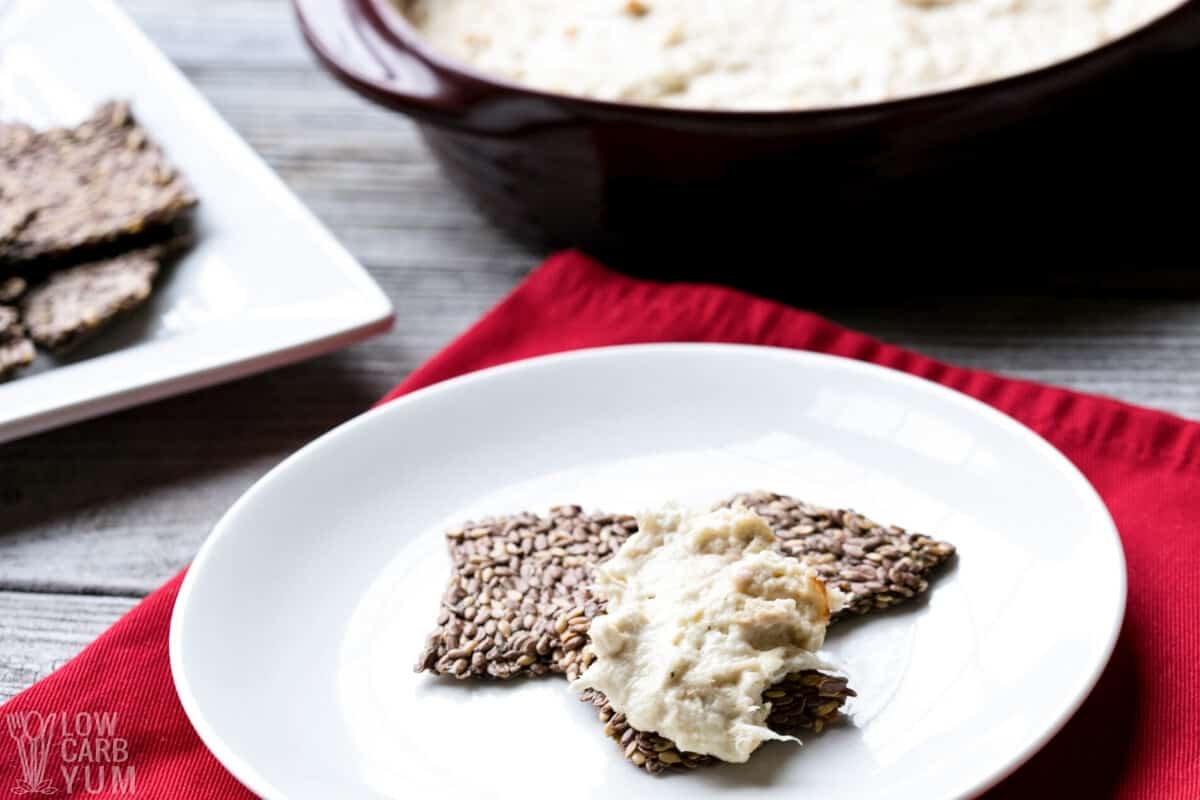 7. Baked Cream Cheese Crab Dip
Another dip recipe, baked cream cheese crab dip will be a huge hit. The flaky pieces of crab meat are smothered in scrumptious cheese. It's also an easy snack when you are feeling a bit hungry.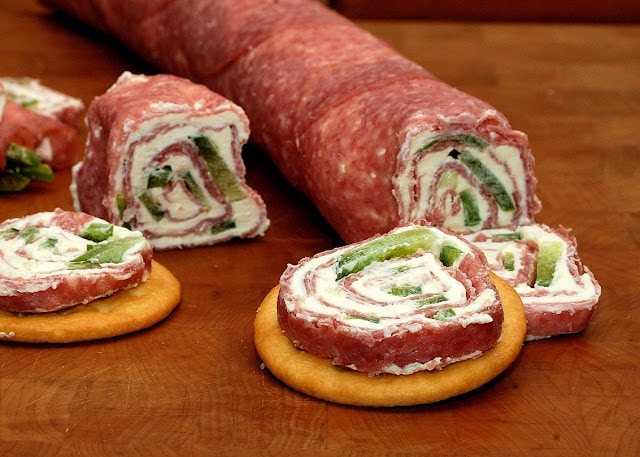 8. Salami Cream Cheese Roll-ups
Photo Credit: Pix Fiz
Serve these salty and creamy salami cream cheese roll-ups at your next party. Thin-sliced salami does a fabulous job of holding everything together.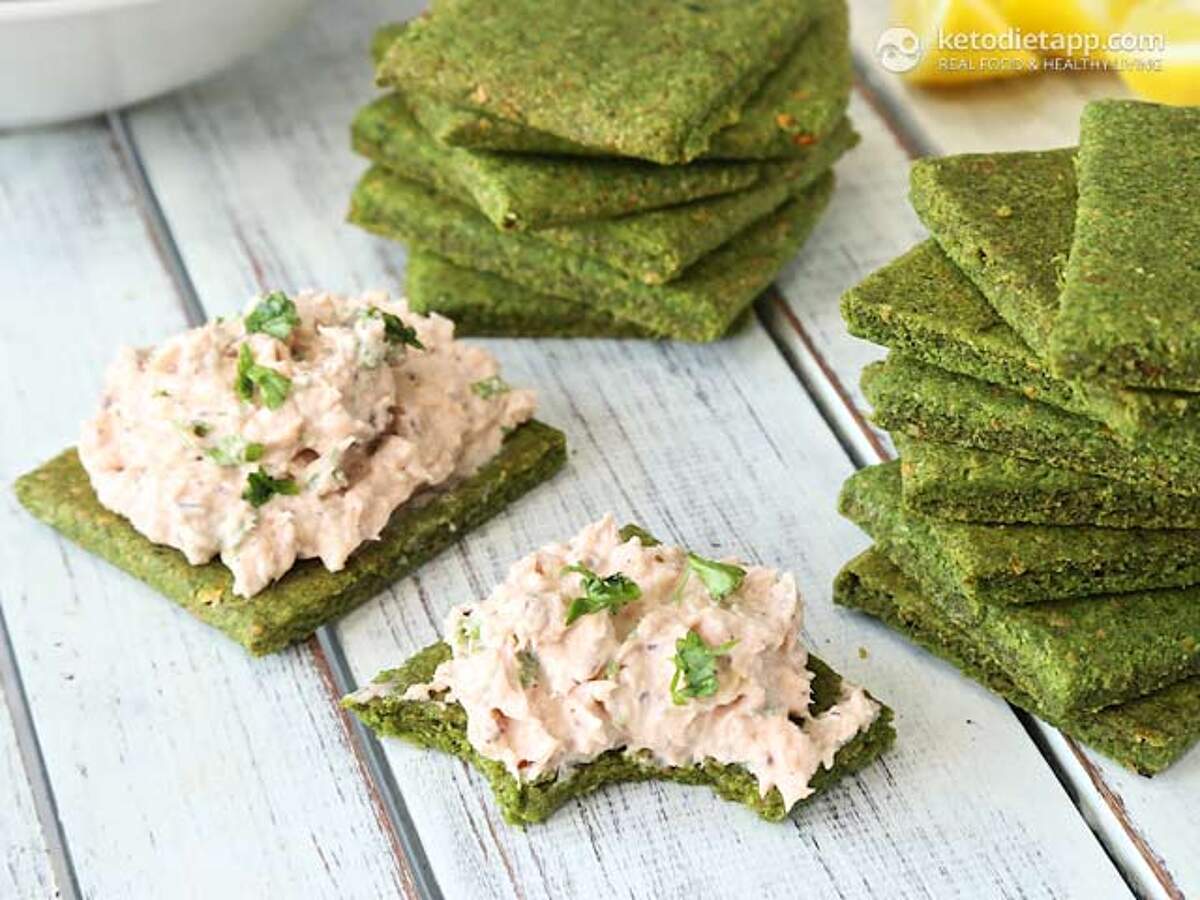 9. Cheesy Spinach Crackers
Photo Credit: Keto Diet App
Whenever you serve dips, make a big batch of these spinach crackers. Their bright green color will be an instant conversation starter. These crackers are completely grain-free, with a delightfully crunchy texture.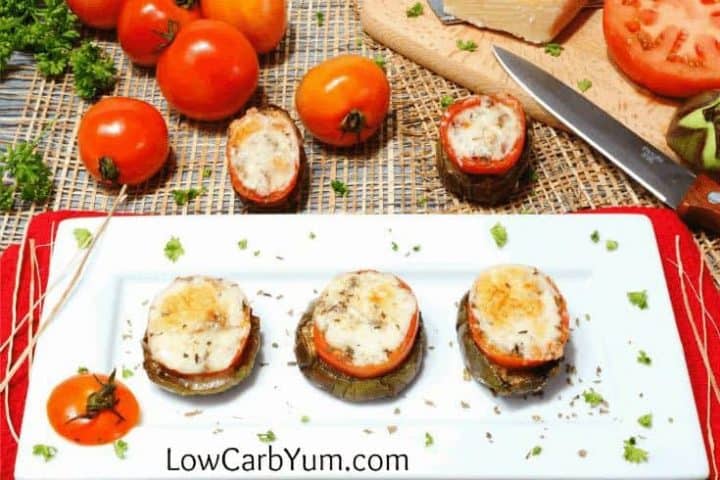 10. Eggplant Tomato Rounds
These eggplant tomato bites are the best way to cook eggplant. They are the perfect appetizer for anyone that loves the seasoned flavors of tomato, herbs, and cheese.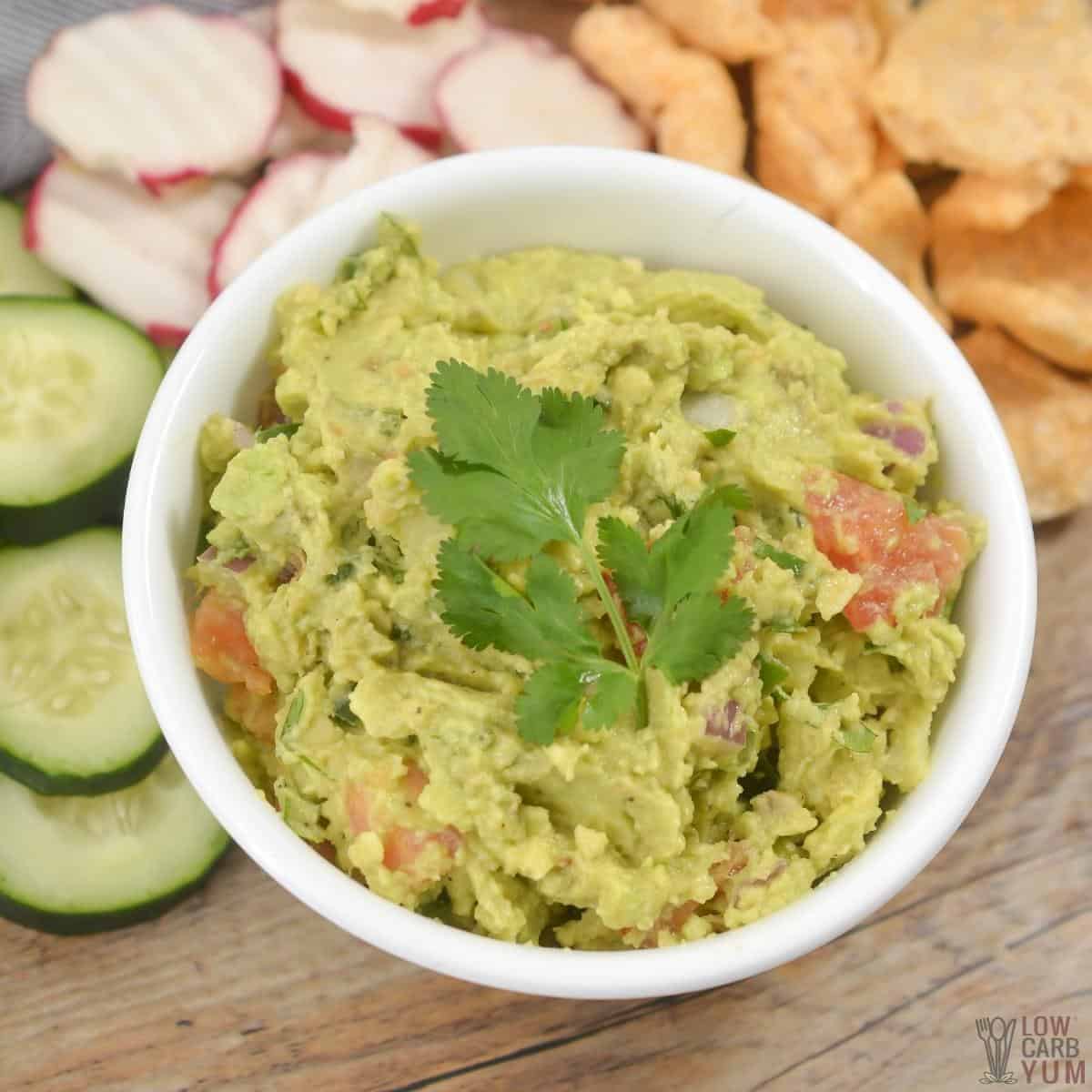 11. Keto Guacamole
One of my best low carb appetizers! Every holiday party needs a dish of homemade guacamole. You don't even have to make it any special way; guacamole is naturally keto-friendly. Plus, if you add shrimp, it becomes shrimp guacamole!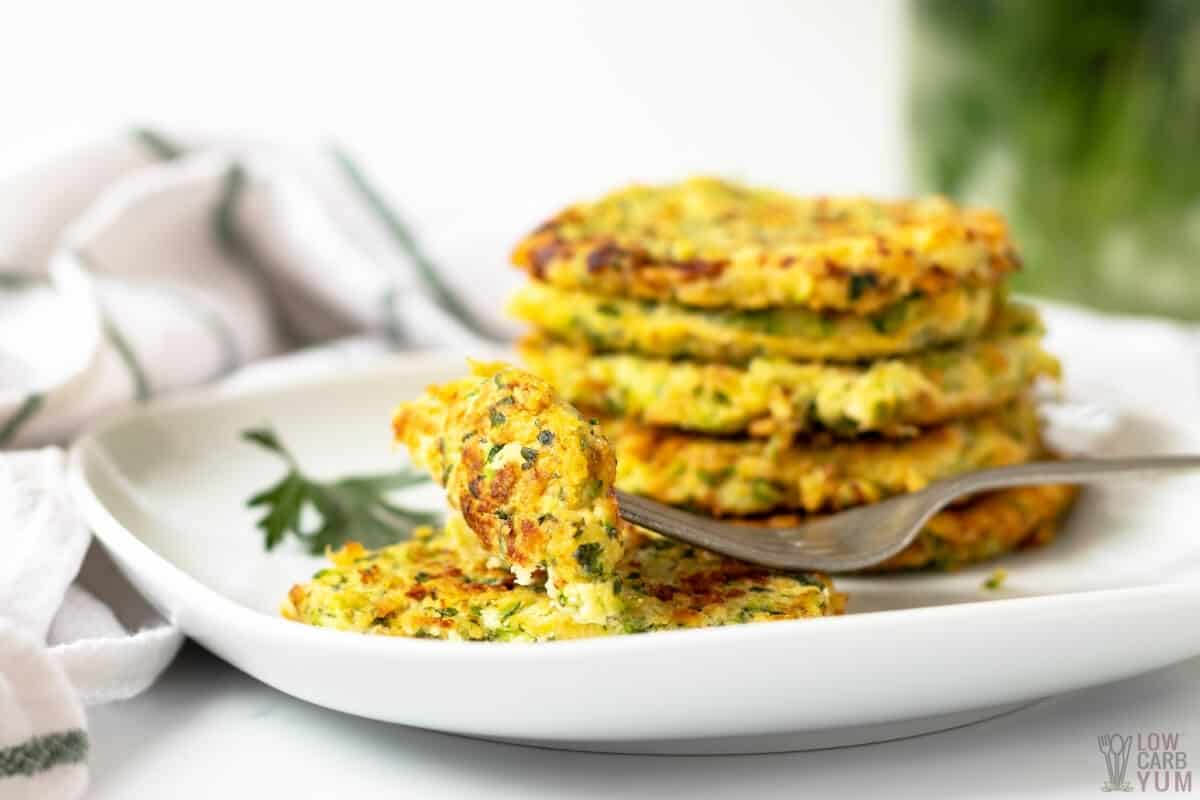 12. Coconut Flour Zucchini Fritters
Everyone that loves crispy fried foods will love these flavorful fritters. The combination of parsley, garlic, and onion gives them a familiar flavor that rivals any corn fritter. Dip them into sour cream for a zesty flavor.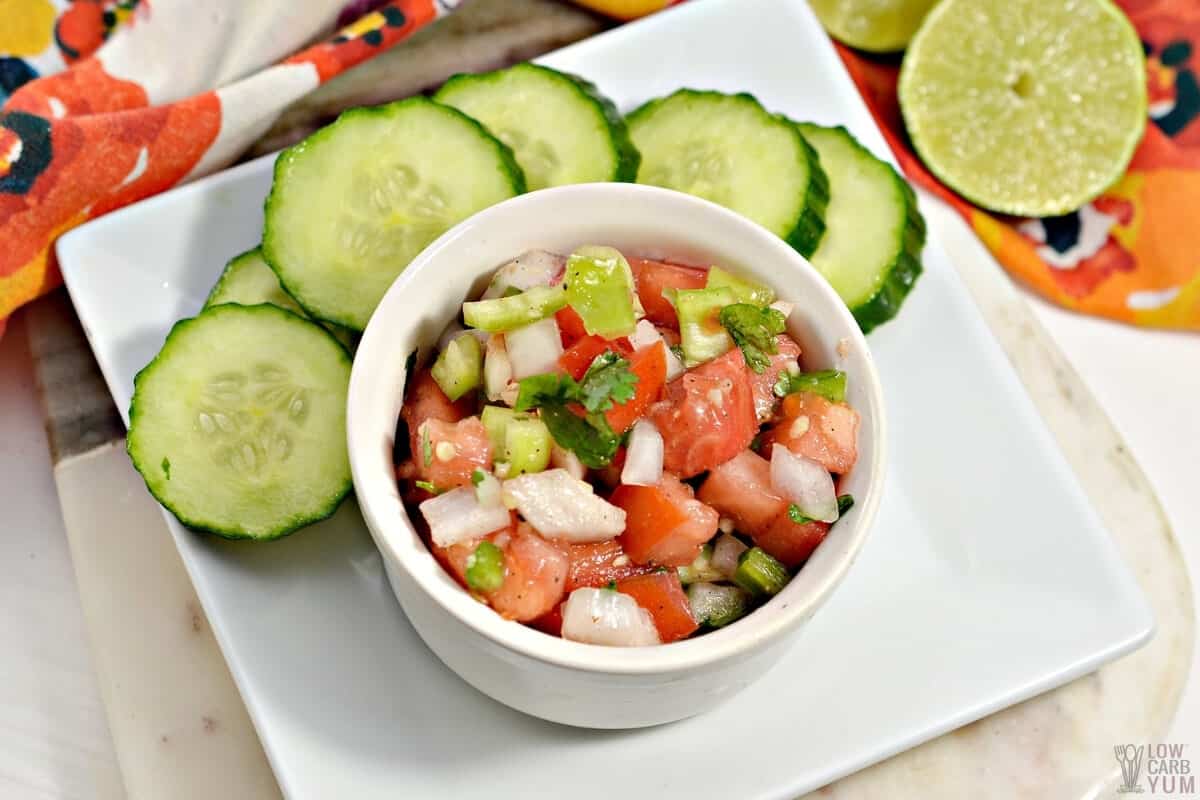 13. Low-Carb Salsa
No cocktail party is complete without a bowl of low-carb salsa. This recipe is made with gorgeous pieces of juicy tomatoes and spicy peppers. Make this salsa as mild or fiery as you want.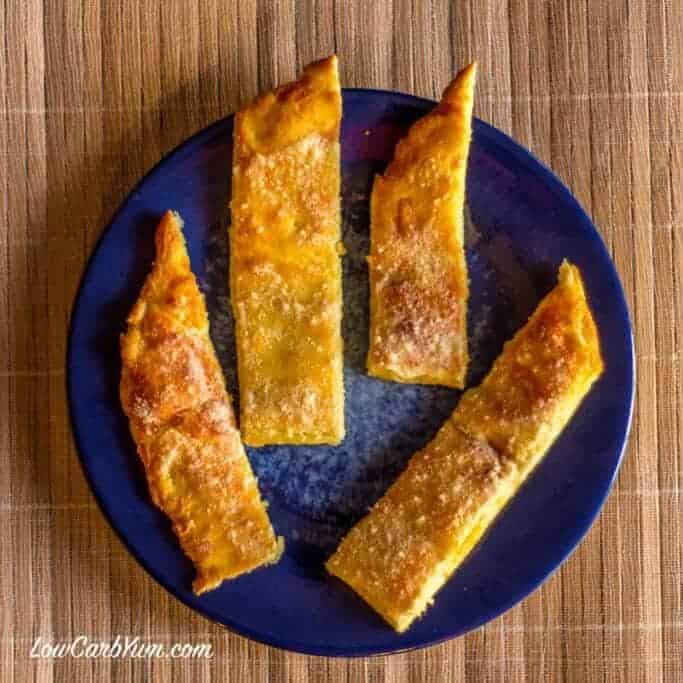 14. Parmesan Garlic Bread Sticks
Surprise your guests by making some keto-friendly breadsticks. They look and taste like breadsticks from your favorite Italian restaurant. These delicious keto breadsticks are tasty by themselves or served with a low-carb marinara sauce. This grain-free recipe is a keeper for any party you host.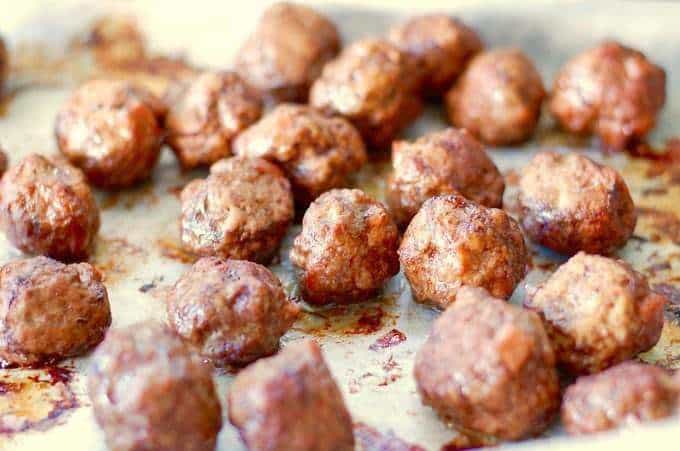 15. Pepperoni Pizza Bites
Photo Credit: Ditch The Carbs
Perfectly bite-sized, pepperoni pizza bites are ready for all the parties. Switch out the pepperoni and use sausage instead. Now you have keto sausage pizza bites for your party.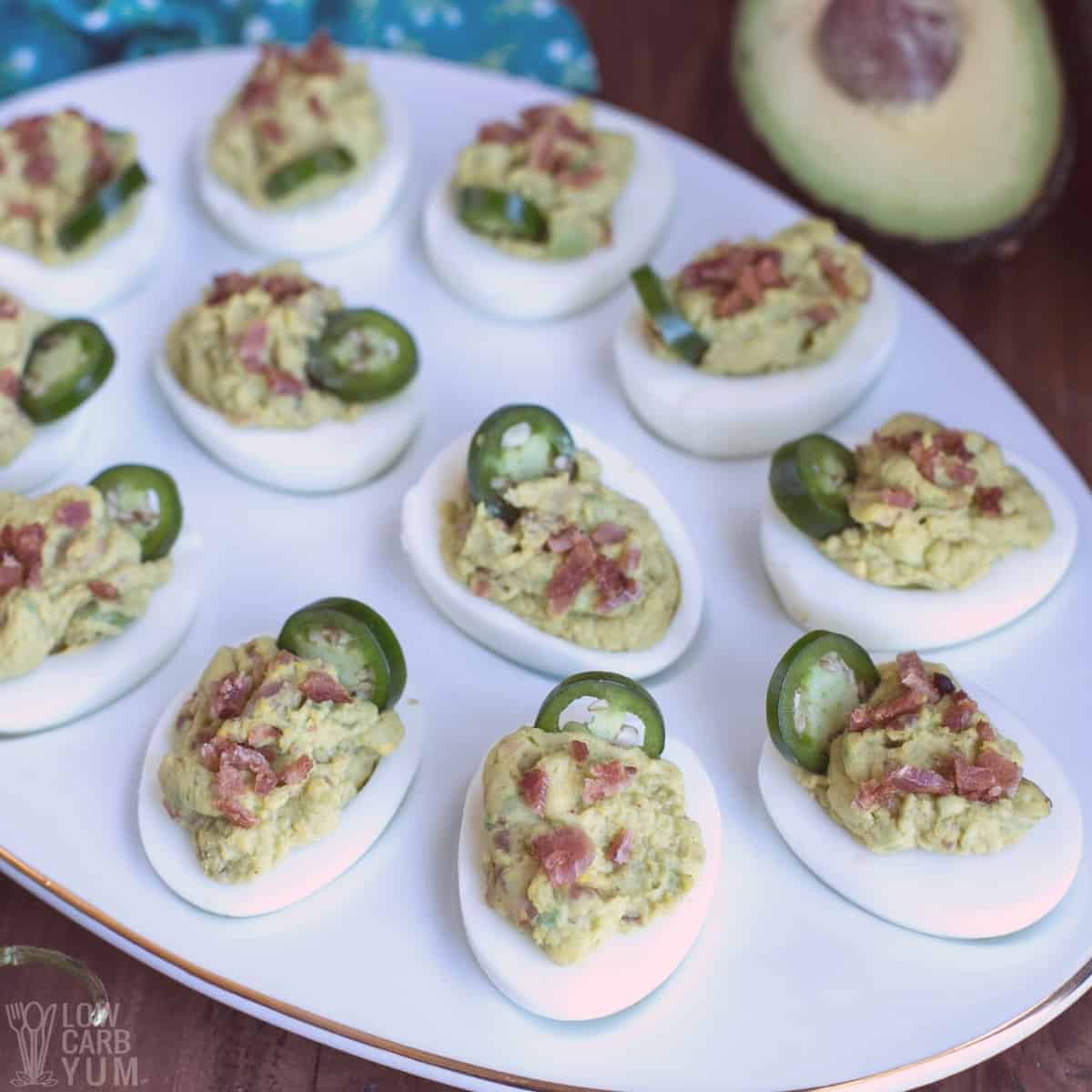 16. Spicy Deviled Eggs
If you and your guests love food with some kick, then make some spicy deviled eggs. The heat is strong with these eggs. You can see the kick - the jalapeno slices are more than a garnish; they are a warning.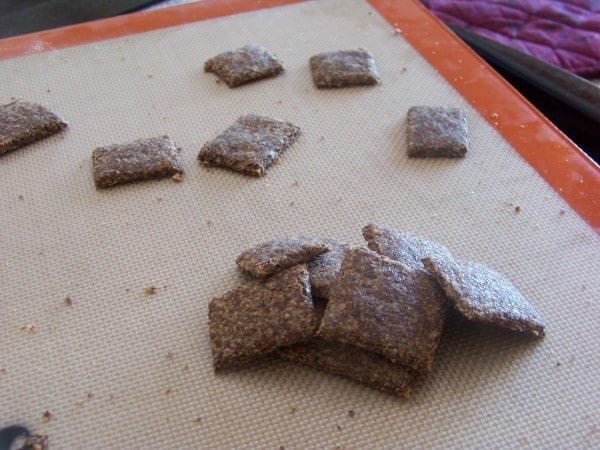 17. Garlic Parmesan Crackers
Place some garlic parmesan crackers around all the dips you serve at your party. Holiday guests will love this crunchy snack. Make extra; they are tough to stop eating.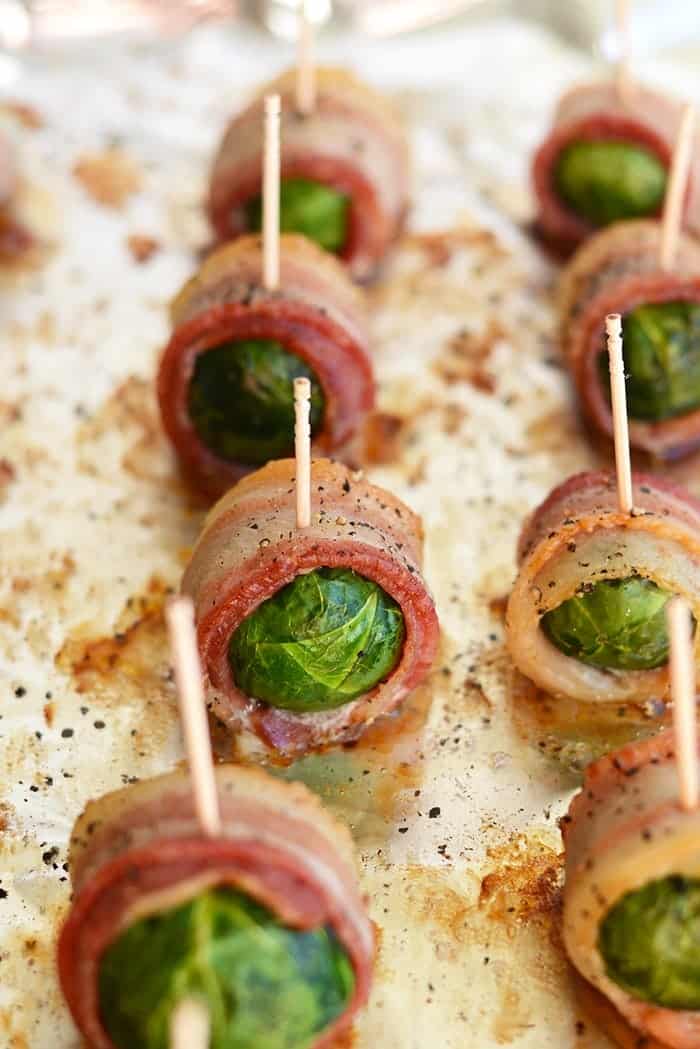 18. Bacon-wrapped Brussels Sprouts
Photo Credit: Fit Foodie Finds
One of my go-to low carb appetizers for the holidays! This low-carb recipe is super popular around the holidays. Bacon-wrapped Brussels sprouts are easy to make, especially if you have an air fryer. They come out perfectly crispy every single time.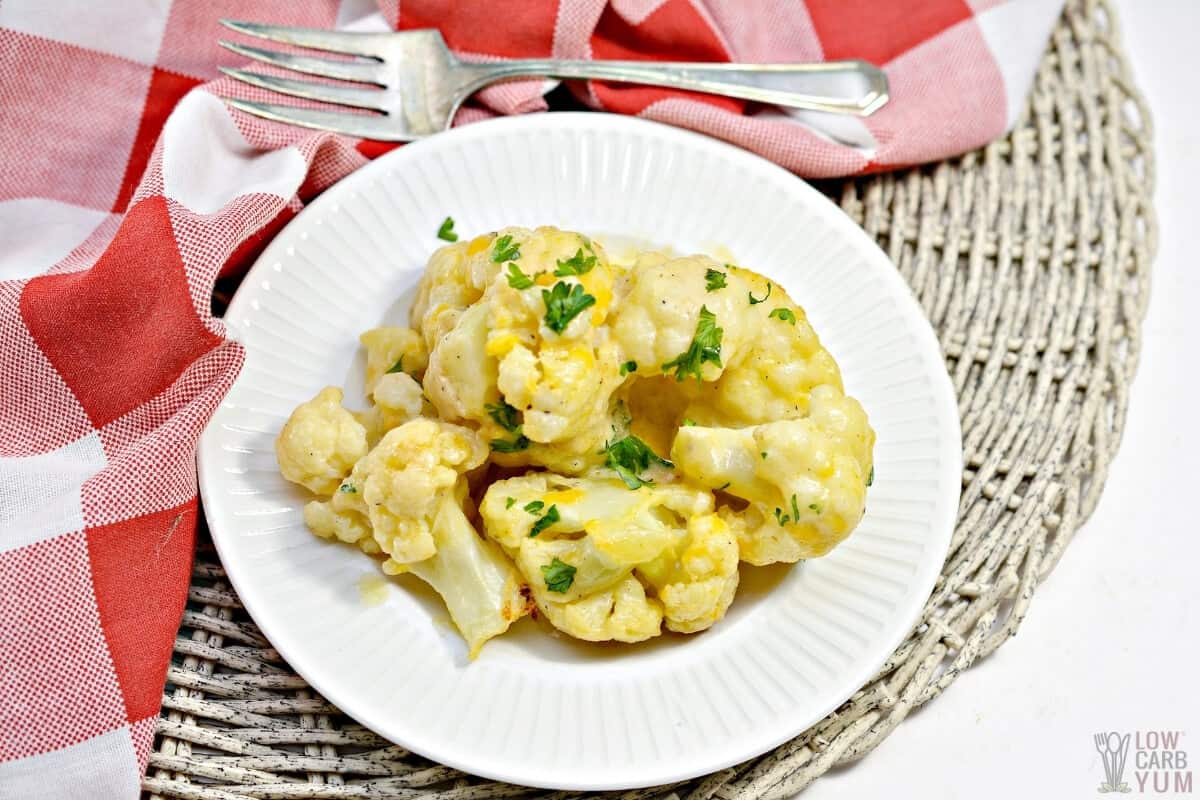 19. Cheese Keto Cauliflower Mac
This recipe for keto cauliflower mac is better to serve guests if they don't mind eating with utensils. All the cheese really enhances the bite-sized pieces of cauliflower.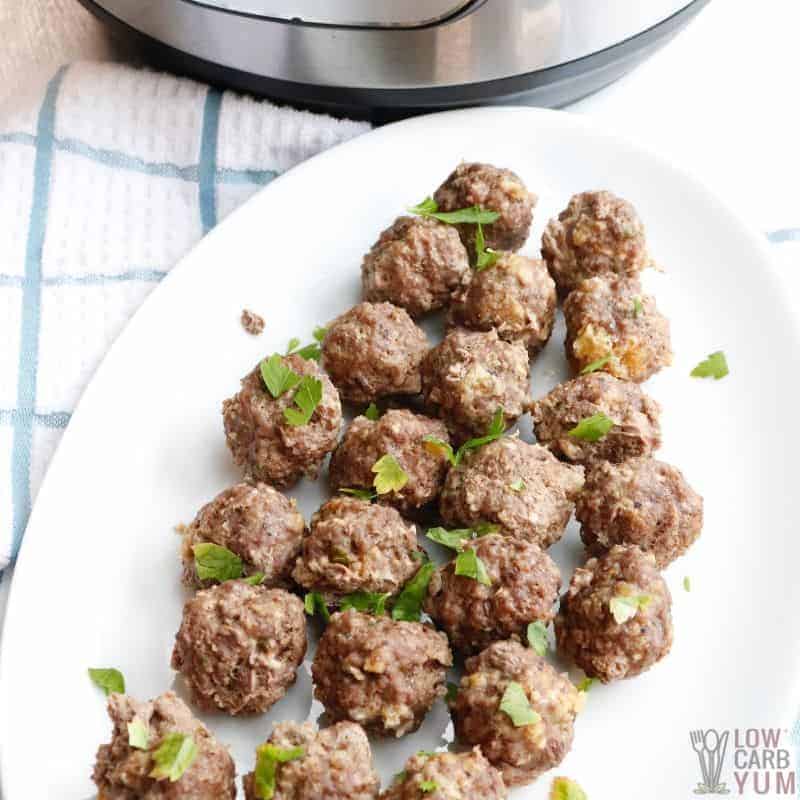 20. Gluten-free Meatballs
It's well-known that gluten-free meatballs are a classic low-carb appetizer. Add some toothpicks into each one and allow the guests to grab as many as they want.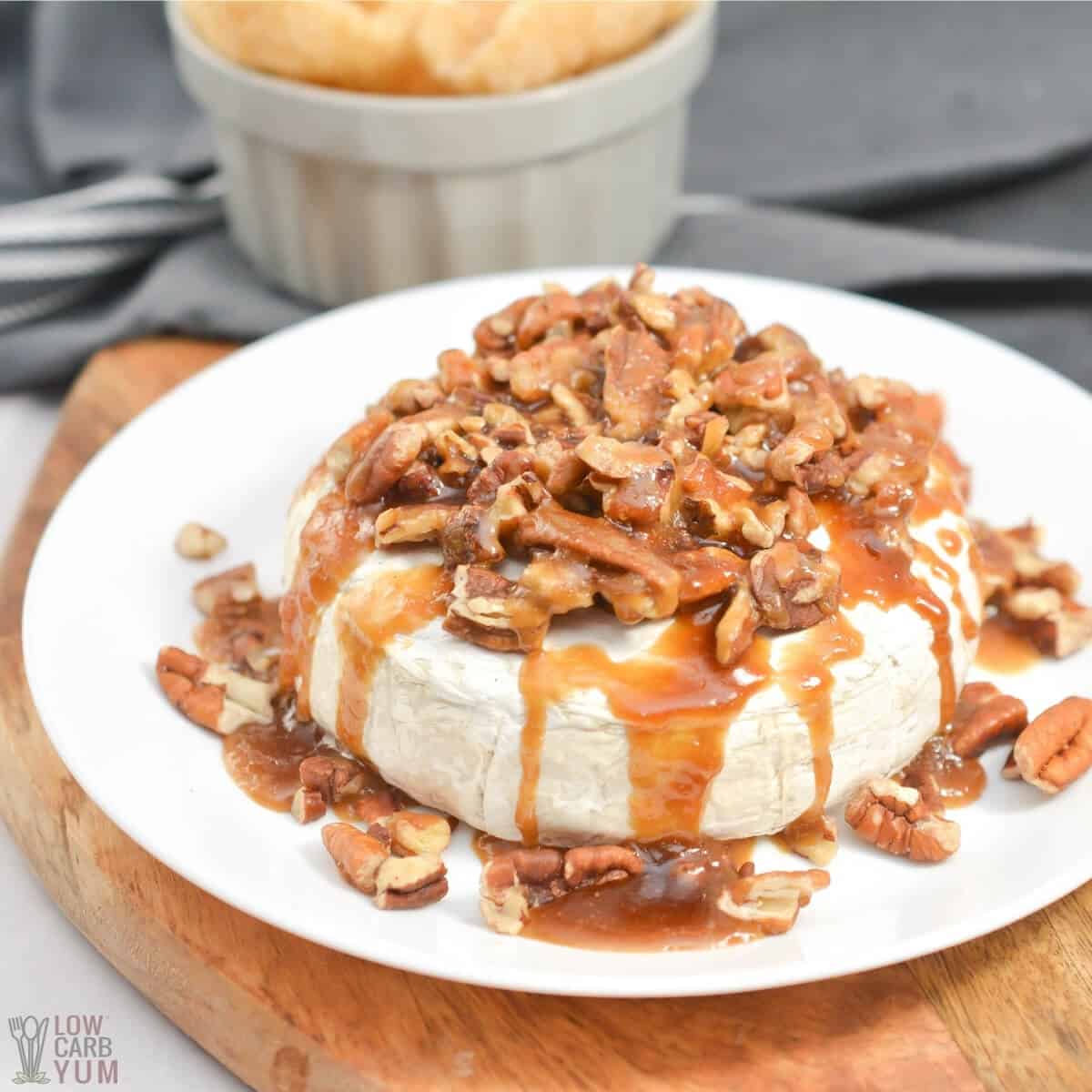 21. Keto Baked Brie
For anyone that loves cheese, this keto baked brie is one of the best keto appetizers on this list. It's both sweet and salty, with the classic combination of sugar-free syrup and pecans. One of the best low carb appetizers!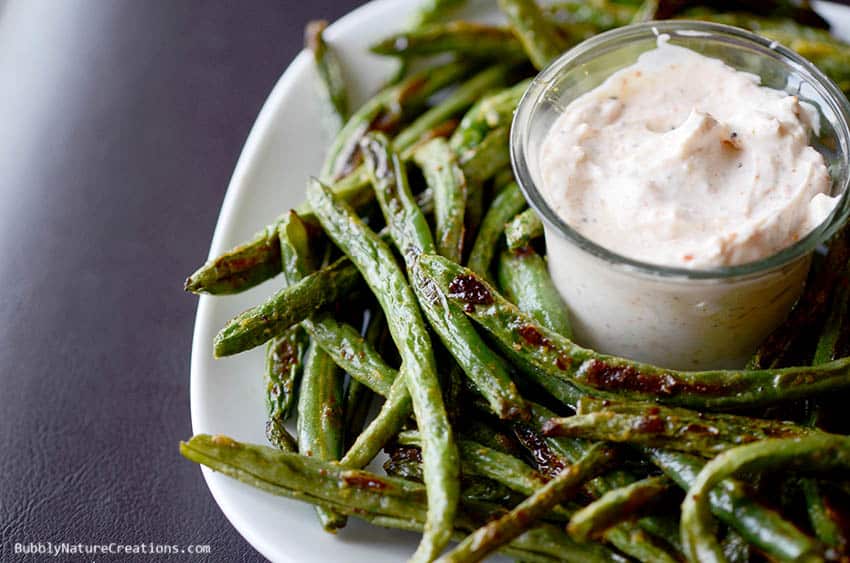 22. Roasted Green Bean Fries
Photo Credit: Bubbly Nature Creations
Another popular finger food, green bean fries are delightfully tasty holiday appetizers. This recipe also includes a tangy dipping sauce, but the fries are infused with so much flavor you might not want it.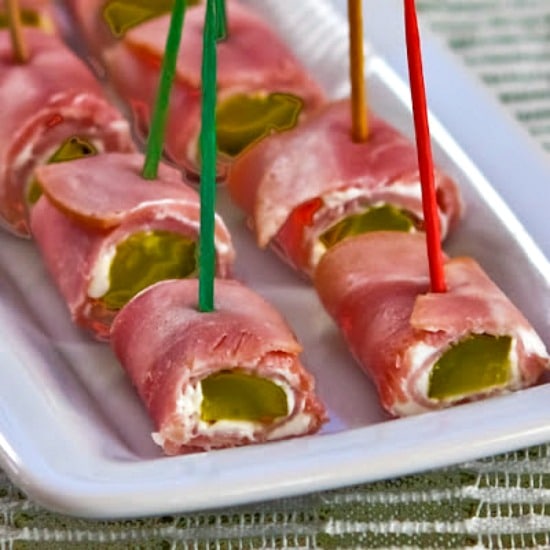 23. Ham and Dill Pickles
Photo Credit: Kalyn's Kitchen
You can make ham and pickle roll-ups with just a few ingredients. The lively flavors all do a fun dance on your tongue. It's pretty surprising how well pickles and cream cheese go together.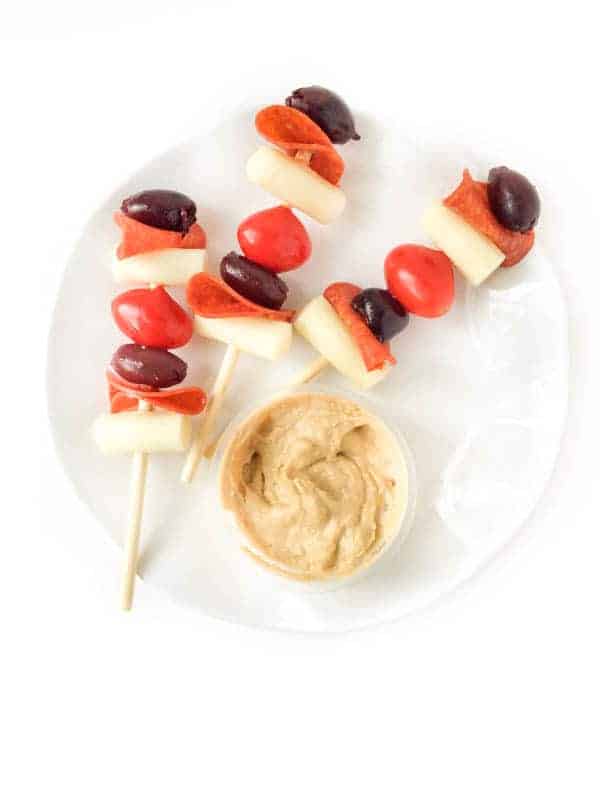 24. Pizza Skewers
Photo Credit: The Lemon Bowl
Family and holiday guests will love these skewers. Since they taste so much like pizza, even kids might want to grab a few and eat them. These are perfect for serving at lunchtime parties.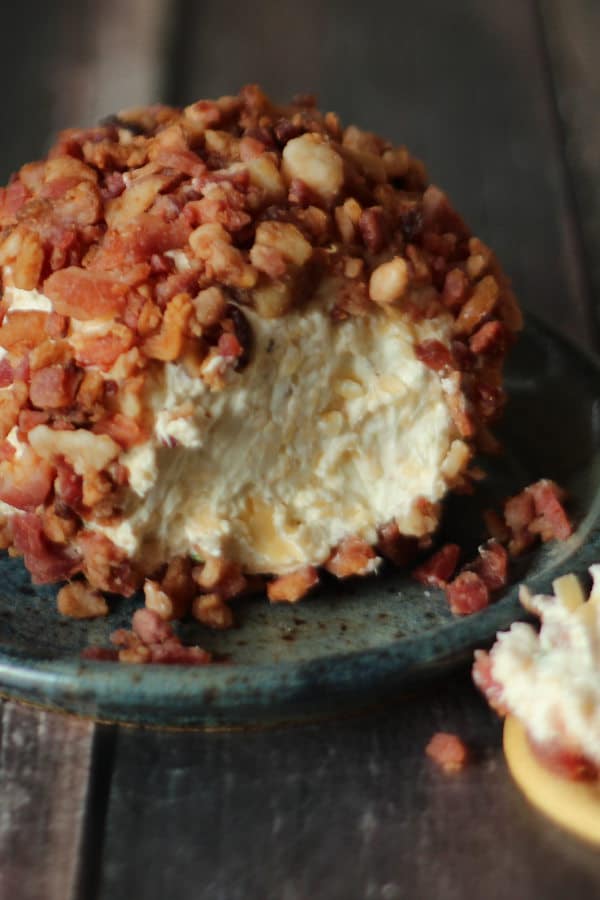 25. Bacon Smoked Gouda Cheese Ball
Photo Credit: Mirlandra's Kitchen
Bacon appetizers are always popular around the holidays. Honestly, they are popular year-round - bacon is just amazing. This bacon-smoked gouda cheese ball is as delicious to eat as it is fun to look at.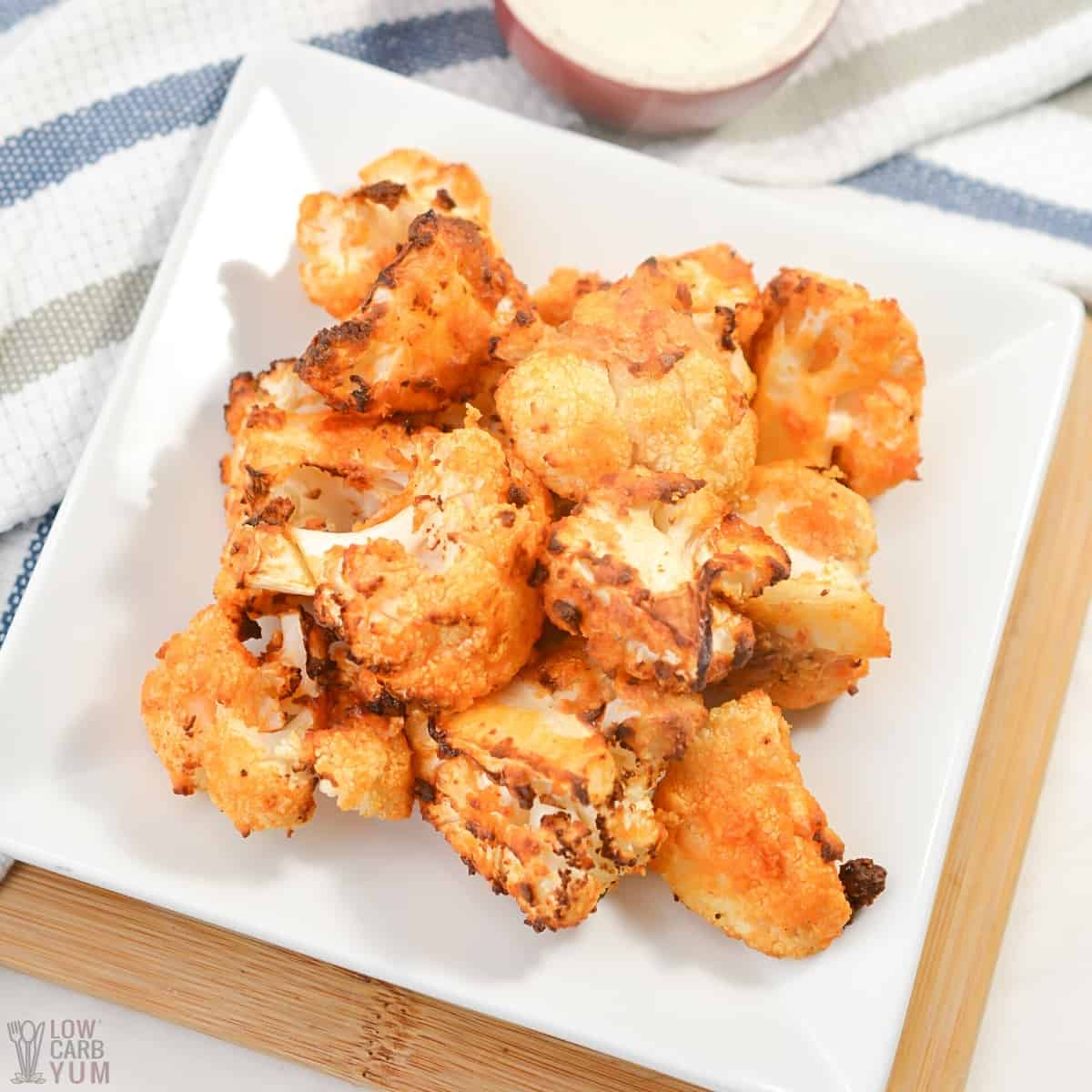 26. Air fryer buffalo cauliflower bites
These air fryer cauliflower bites are one of my favorite air fryer recipes. It turns mundane cauliflower into spicy and snackable appetizers. Even guests that normally don't like cauliflower will enjoy eating these.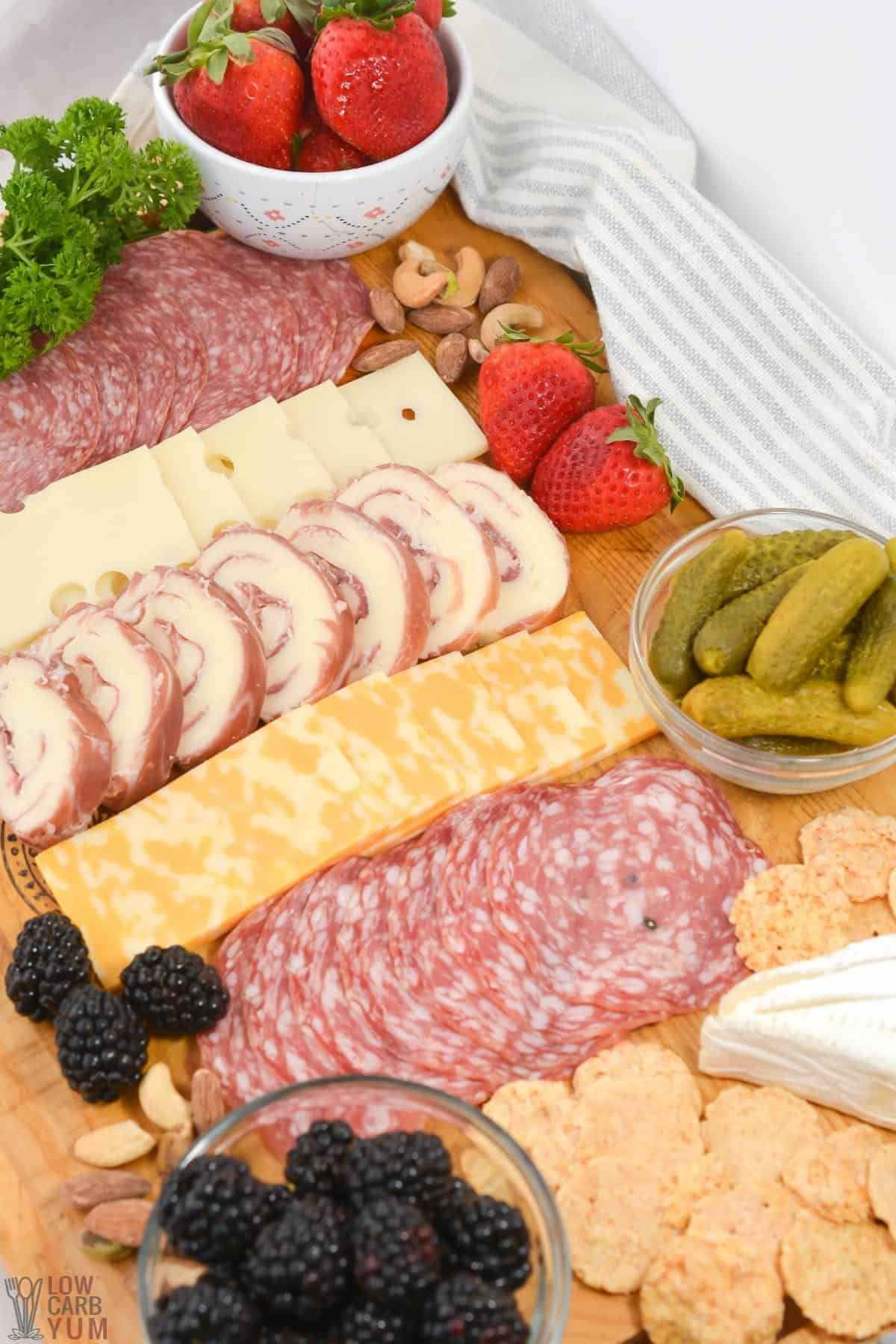 27. Keto charcuterie board
If you are hosting the party, then you should set up a keto charcuterie board. Fill it up with goat cheese, pepperoni chips, cucumber slices, and smoked salmon. This will be quite the big hit, especially if you arrange it beautifully.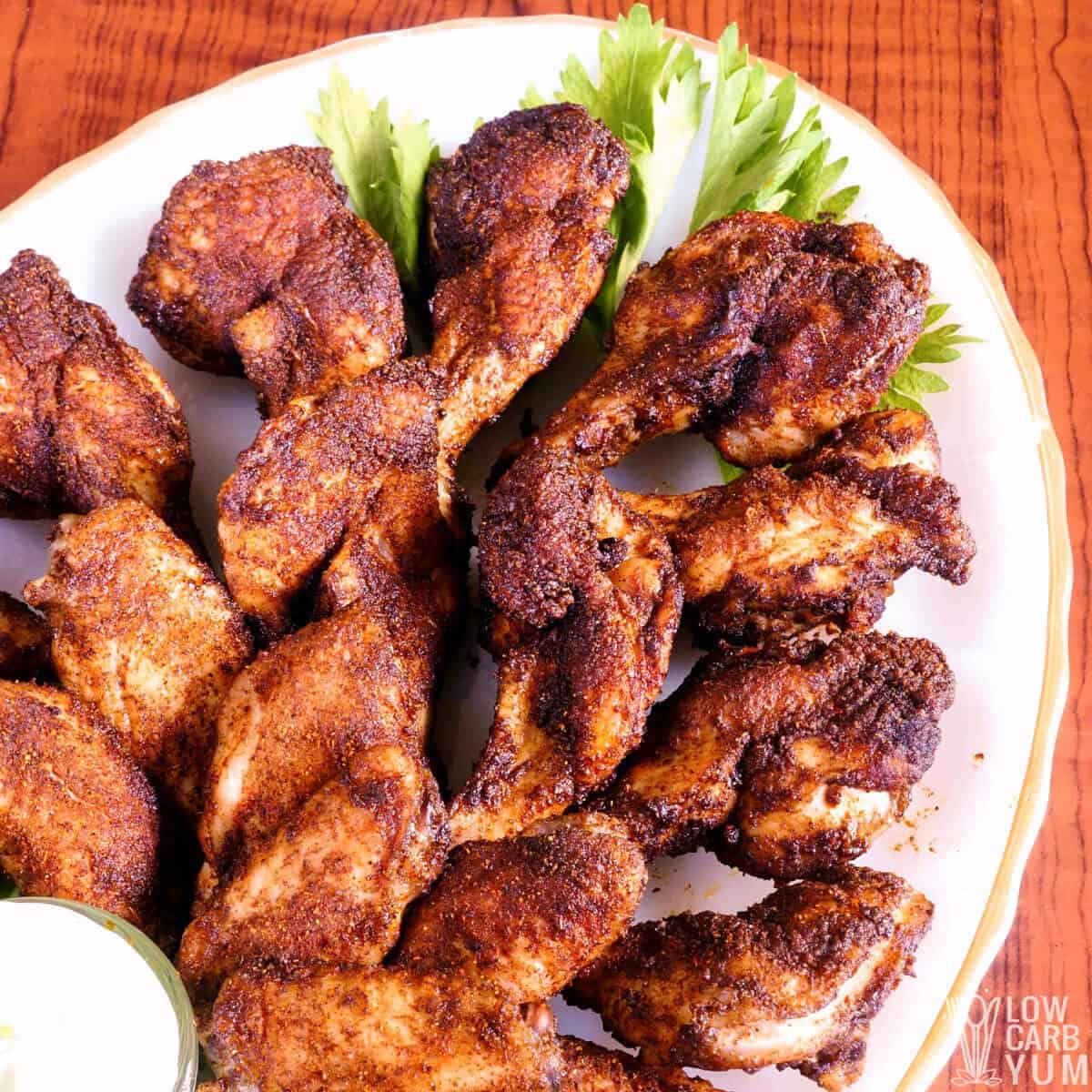 28. Keto chicken wings
A platter full of crispy chicken wings should be present at every holiday party. They are naturally dairy-free, and you can make them in your air fryer in just minutes. Make some buffalo chicken wings for guests that like spicy foods.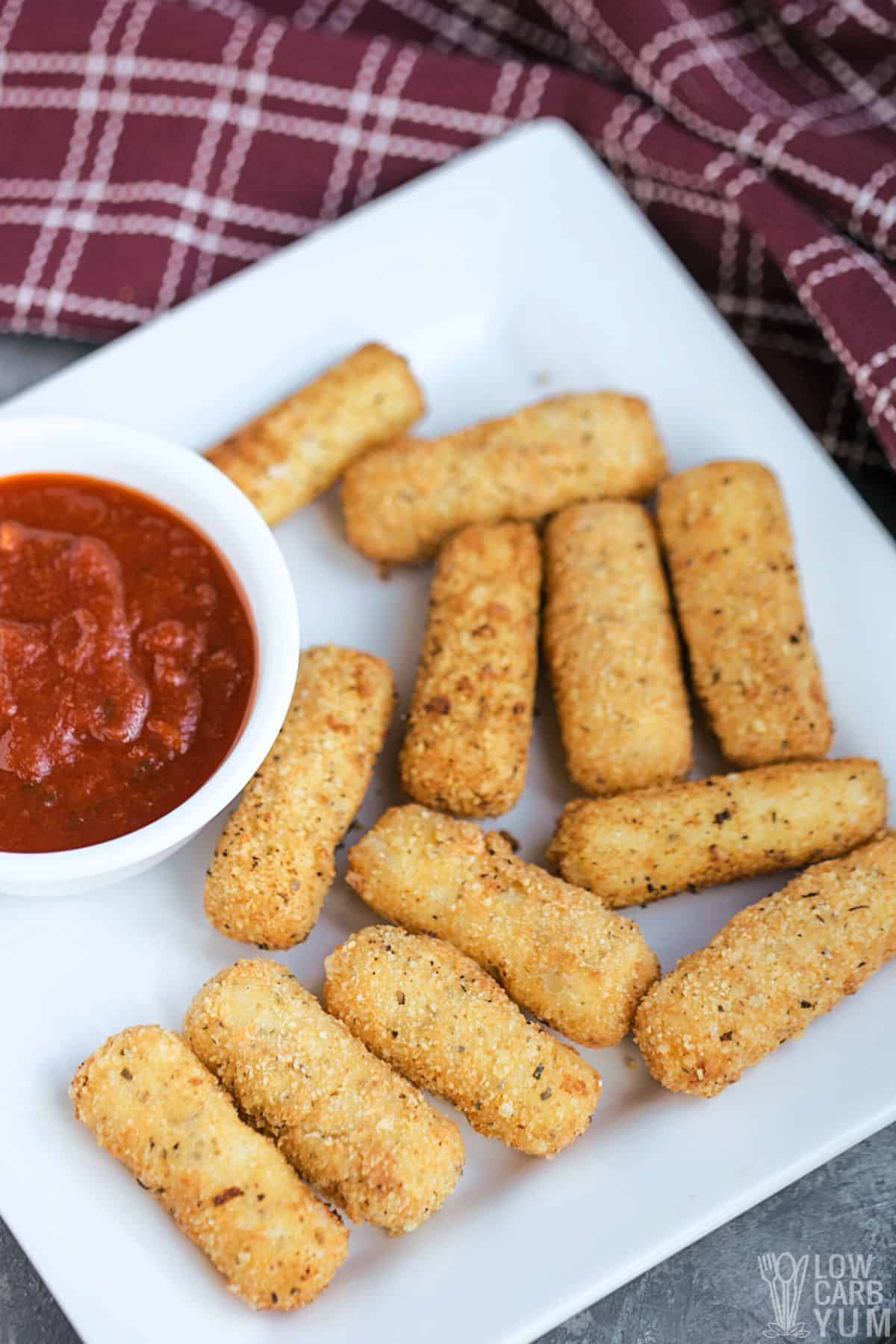 29. Keto Mozzarella Sticks
These cheesy mozzarella sticks are a gluten-free l0w-carb snack. They are tasty enough for kids to chow down on and feel right at home as holiday appetizers at fancy gatherings or casual affairs.
FAQs
Here are some questions people often ask about keto and gluten-free appetizers. If you don't see your question in this list, please leave it in the comments.
What types of food make the perfect appetizers?
A healthy appetizer that is also easy to eat without utensils is the perfect thing to serve at parties. Most guests will want to mingle and chat, not be restricted to a table. Serve things like cocktail meatballs or pizza bites.
How many keto recipes should you make for a party?
Make as many healthy recipes as you think your guests will eat. Also, consider the different tastes of your guests. If you are serving spicy foods, make some milder options too.
Will eating appetizers hurt my weight loss efforts?
This all goes back to tracking your macros. As long as you are not eating too many carbs, you should still be able to lose weight while enjoying low carb appetizers.

Unfortunately, eating too many carbs is still possible - even if you eat only keto or low-carb foods. That's why tracking how many carbs you ate that day is important before you show up to the party.
Follow us on FACEBOOK, PINTEREST, and INSTAGRAM for even more tasty keto-friendly recipes!