Cheesecake is rich, creamy, and incredibly easy to make low-carb! Indulge in these scrumptious keto cheesecake recipes, with flavors ranging from chocolate mocha to blueberry swirl.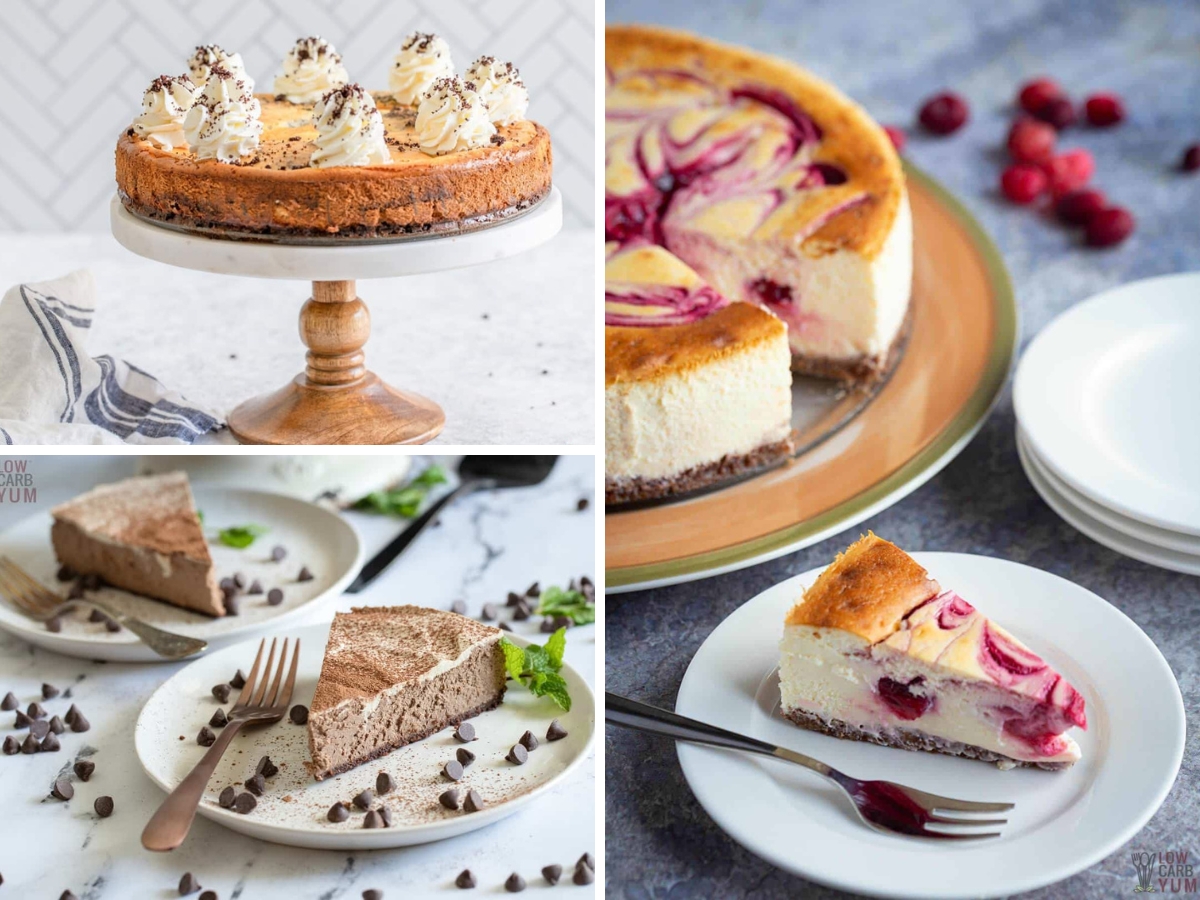 Who doesn't love cheesecake? There's just something about its sweet, thick filling that is so craveable.
And because it's filled with high-fat ingredients, making keto cheesecake is super intuitive. It's no wonder why I've created so many keto cheesecake recipes.
In this post, I'm sharing 28 delicious keto cheesecakes in a variety of flavors that you can make (and devour) at home. Each recipe is low-carb, sugar-free, and absolutely keto-approved, so you can indulge guilt-free.
Discover the keto cheesecake recipe of your dreams, with tasty flavors like banana split and Italian lemon ricotta!
And for even more low-carb goodness, make sure to check out all of my keto dessert recipes.
Why cheesecake is the perfect keto dessert
You heard it here first – cheesecake is the ideal keto dessert!
This is because cheesecake is filled with macro-friendly, high-fat ingredients like cream cheese, butter, and even sour cream.
So not only do you get to enjoy dessert on a low-carb diet, but you also get to increase your daily fat intake.
And while traditional cheesecake recipes are made with high-carb pie crust and added sugars, these ingredients are so easy to keto-fy with a few substitutions (yes, I'll definitely share them!).
The best keto cheesecake recipes
Whether you're looking for a fresh summertime dessert, housewarming offering, or birthday cake, these recipes for keto cheesecake fit the bill –every time!
1. Keto cheesecake cream cheese brownies
My cheesecake cream cheese brownies are layered with dark chocolate brownies and sweet cream cheese topping.
They're so rich and satisfying, it's hard to believe they're keto!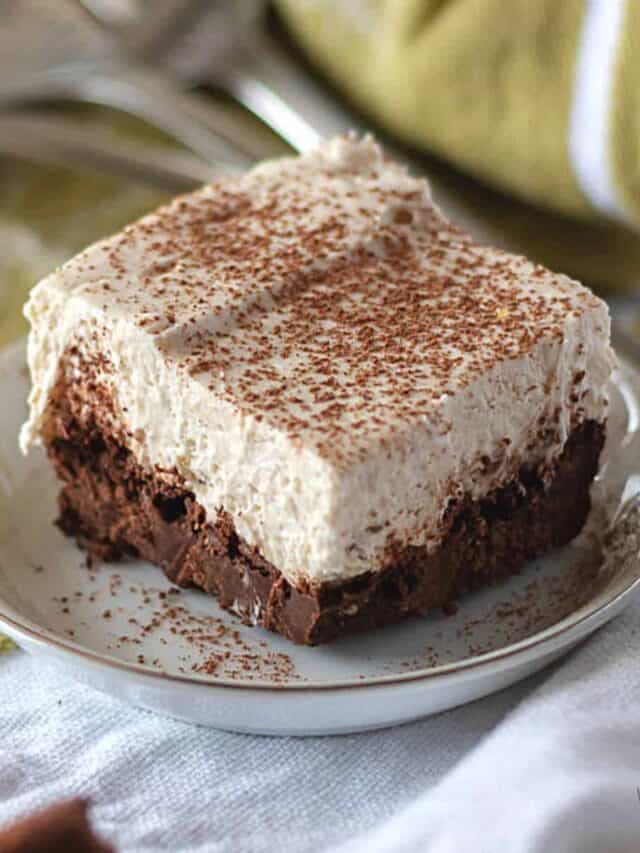 2. Lazy berry cheesecake salad
This lazy berry cheesecake salad takes just a couple of minutes to prep for a bright dessert made with fresh blueberries, raspberries, and blackberries.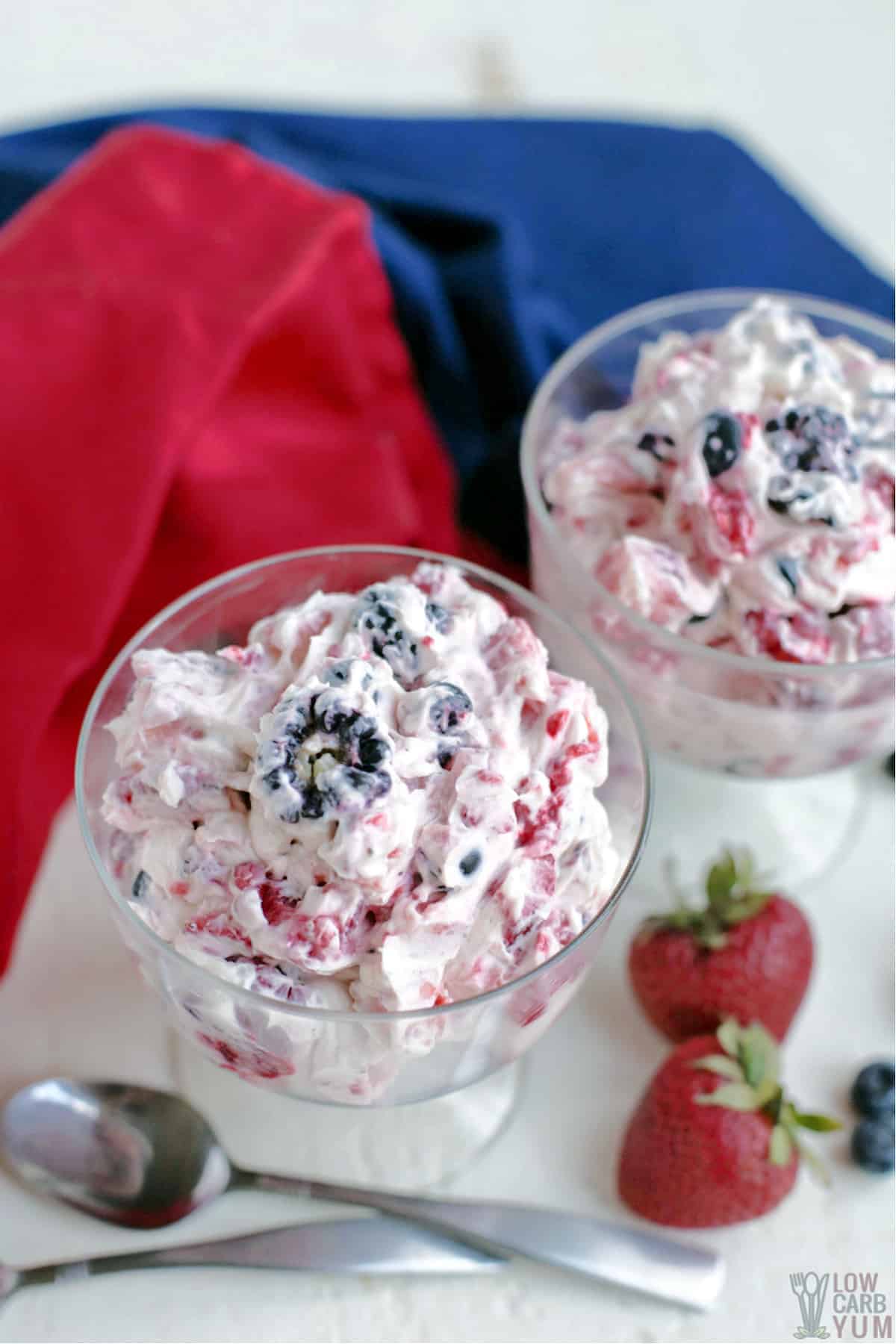 3. No-bake keto key lime cheesecake
My low carb key lime cheesecake is made in individual jars for yummy, pre-portioned treats.
Plus, you can freeze keto cheesecake for a quick dessert whenever the craving hits.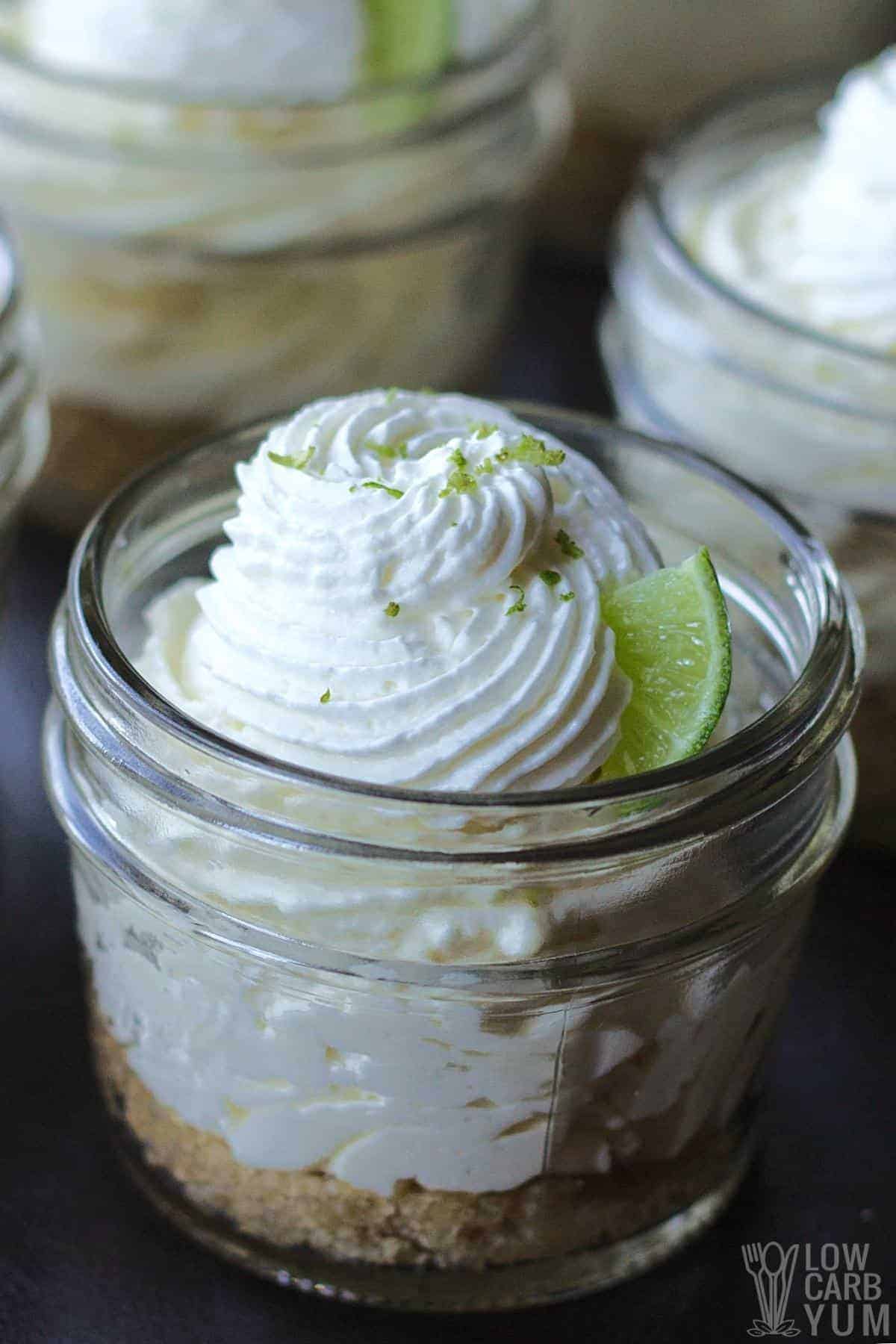 4. Raspberry cheesecake ice cream
My raspberry cheesecake ice cream adds softened cream cheese into the mix, along with fresh raspberries, almond milk, and heavy cream.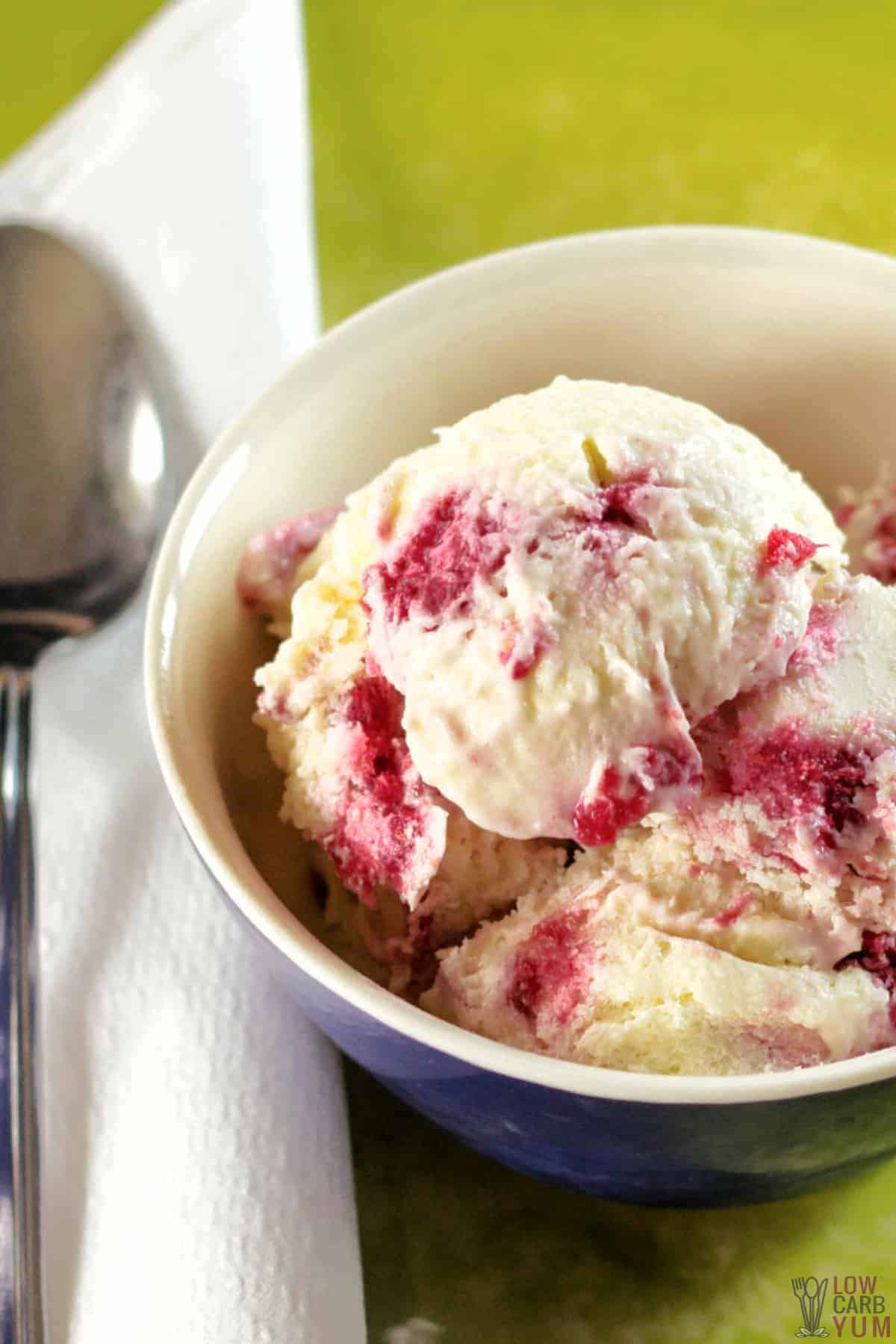 5. Red velvet cheesecake cupcakes
Missing a cheesecake pan? Opt for these red velvet cheesecake cupcakes instead!
Red velvet and cream cheese are the ideal pair, with just 2g net carbs per serving.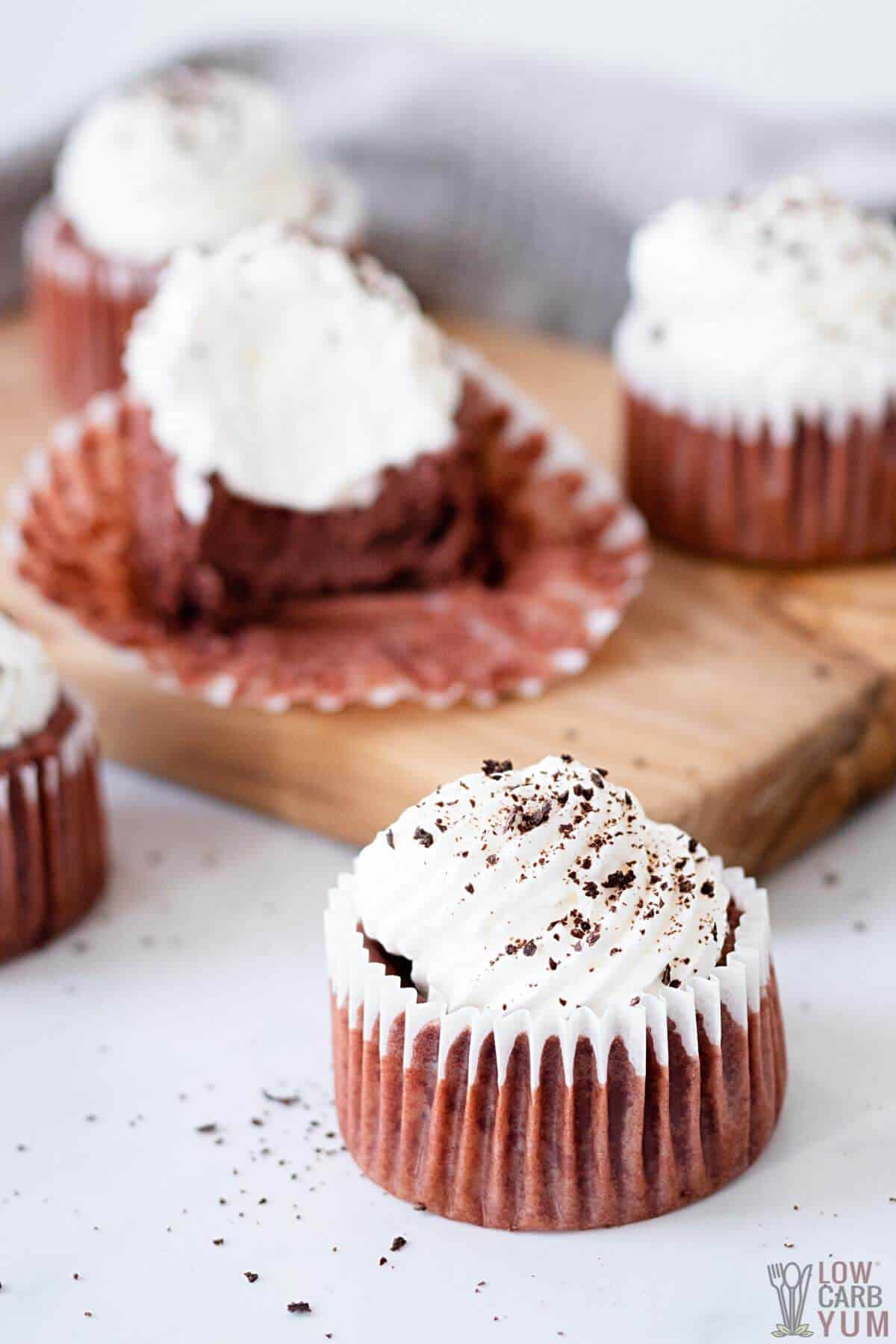 6. Low-carb cranberry cheesecake
My low-carb cranberry cheesecake is even more delicious than it looks (and it looks dang good!).
The mix of pecan and cranberry is perfect for the holidays.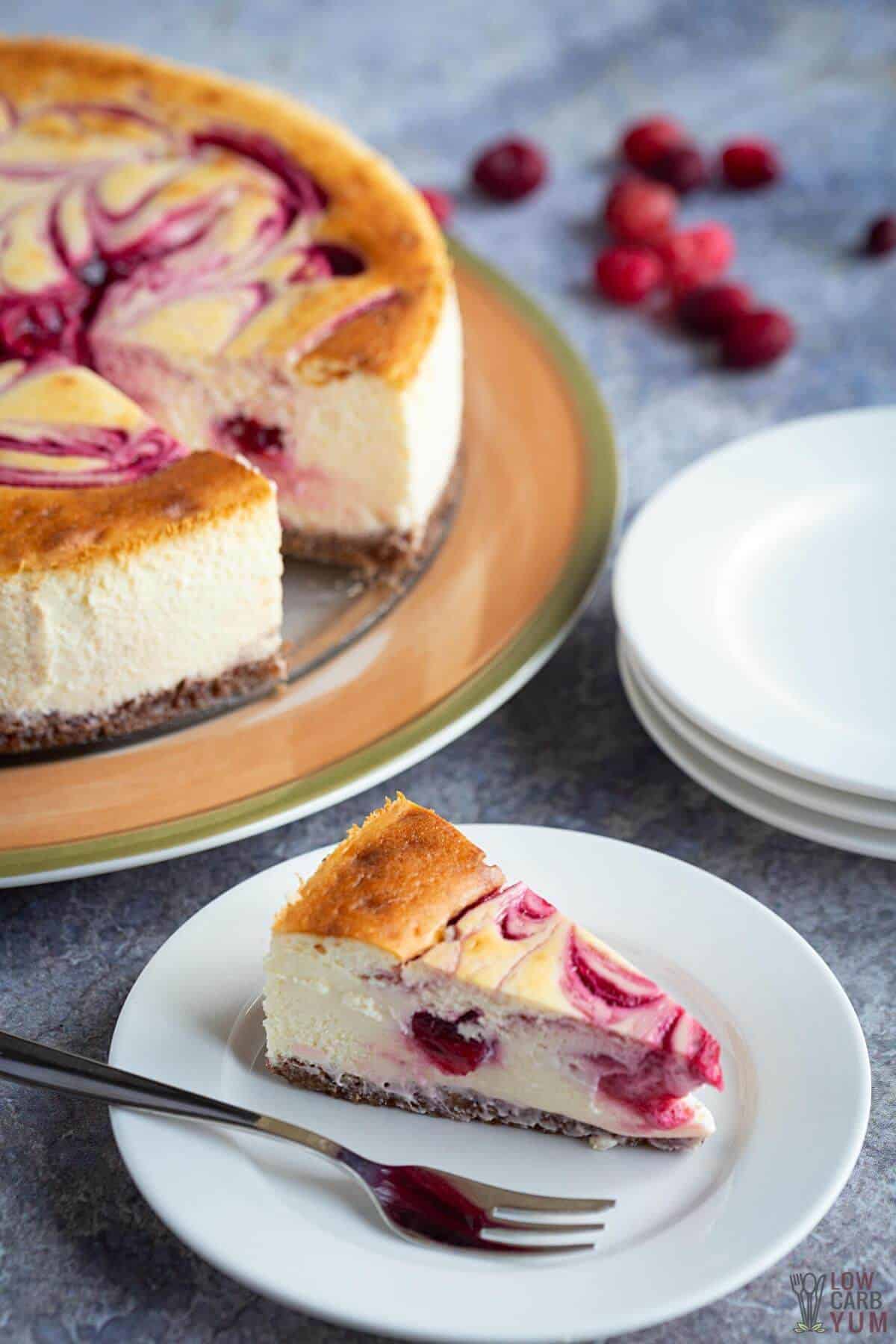 7. Easy keto pumpkin cheesecake
My pumpkin cheesecake is the best keto cheesecake recipe for fall time, made with comforting spices like nutmeg, cinnamon, and allspice.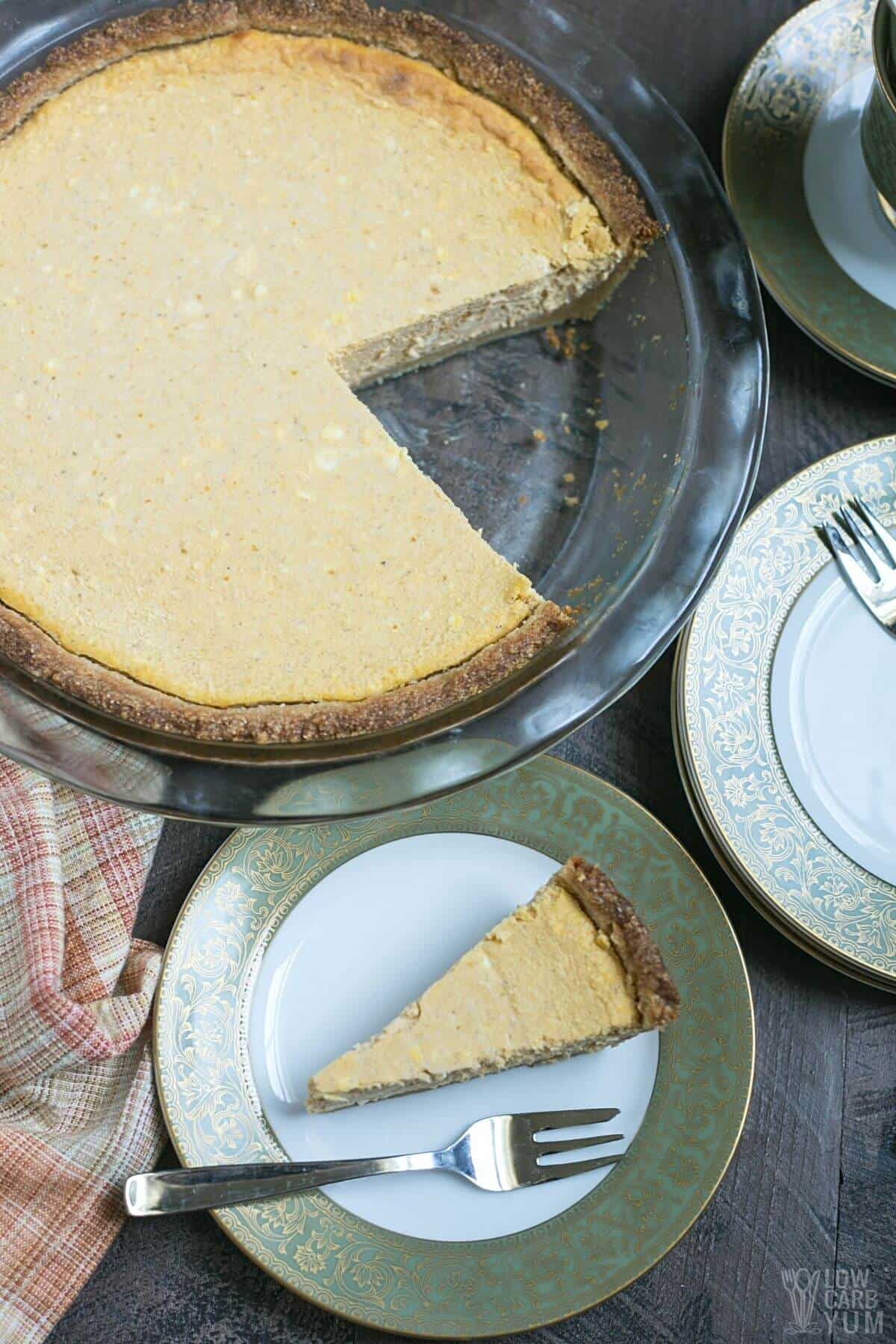 8. Strawberry sauce for cheesecake
This strawberry sauce is super versatile for all of your cheesecake needs. It also makes a fabulous topping for my homemade almond milk ice cream!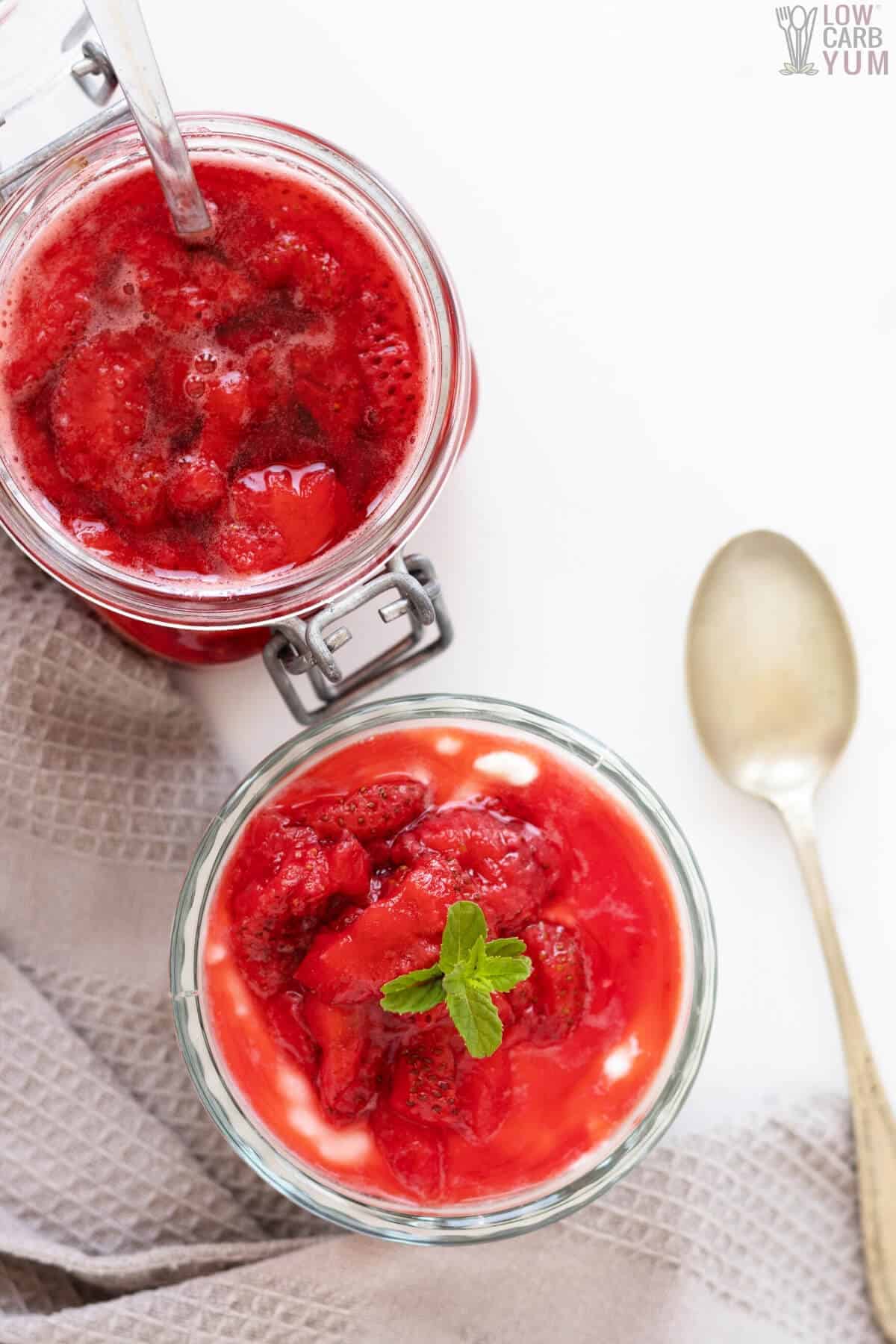 9. Keto Boston cream pie cheesecake
This Boston cream pie cheesecake is topped with a layer of chocolate made with heavy cream, butter, and dark chocolate.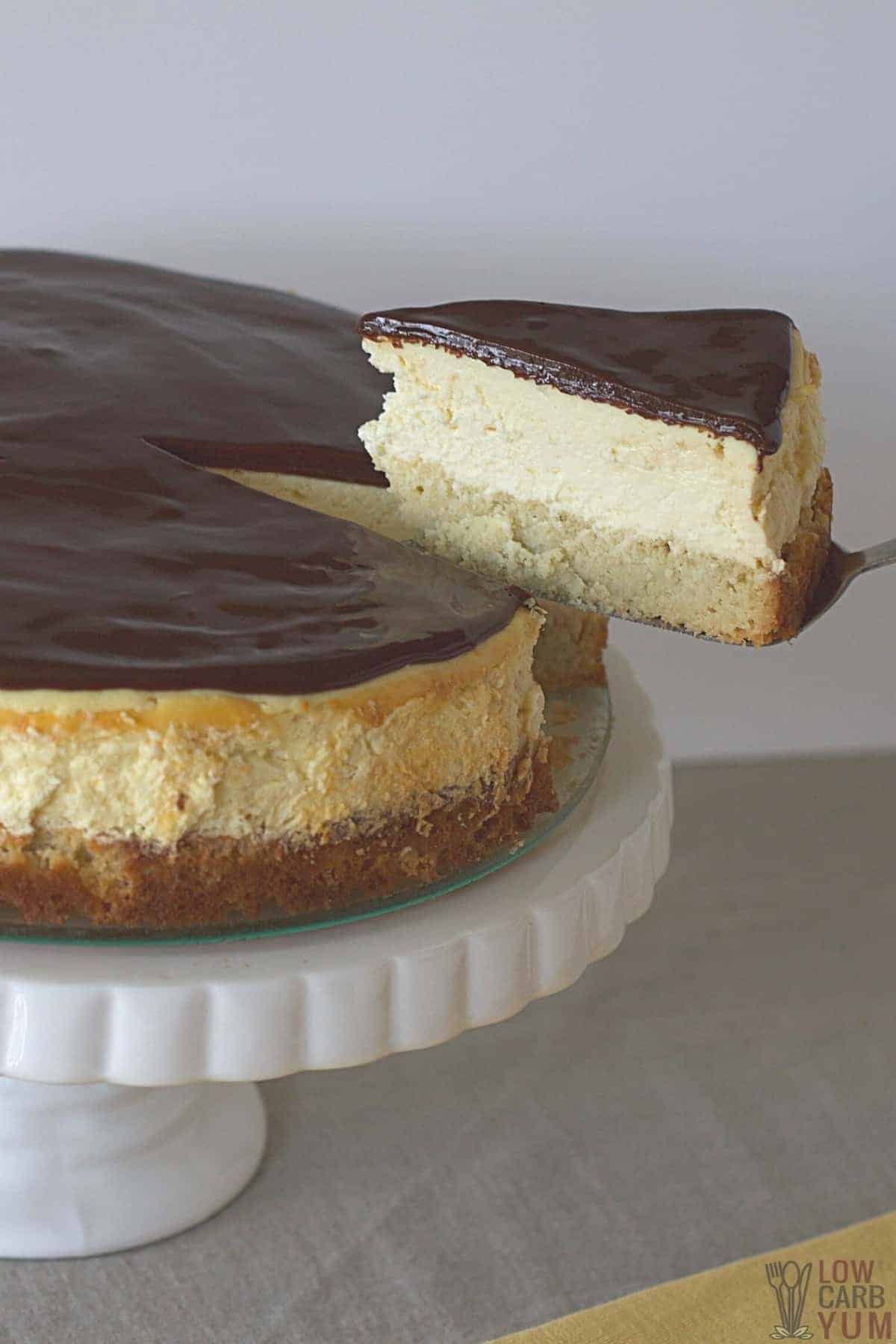 10. No-bake Bailey's Irish cream cheesecake
This Bailey's Irish cream cheesecake recipe combines chocolate and coffee flavors for perfectly fluffy mini cheesecakes.
Whipping cream adds an extra special touch to the recipe.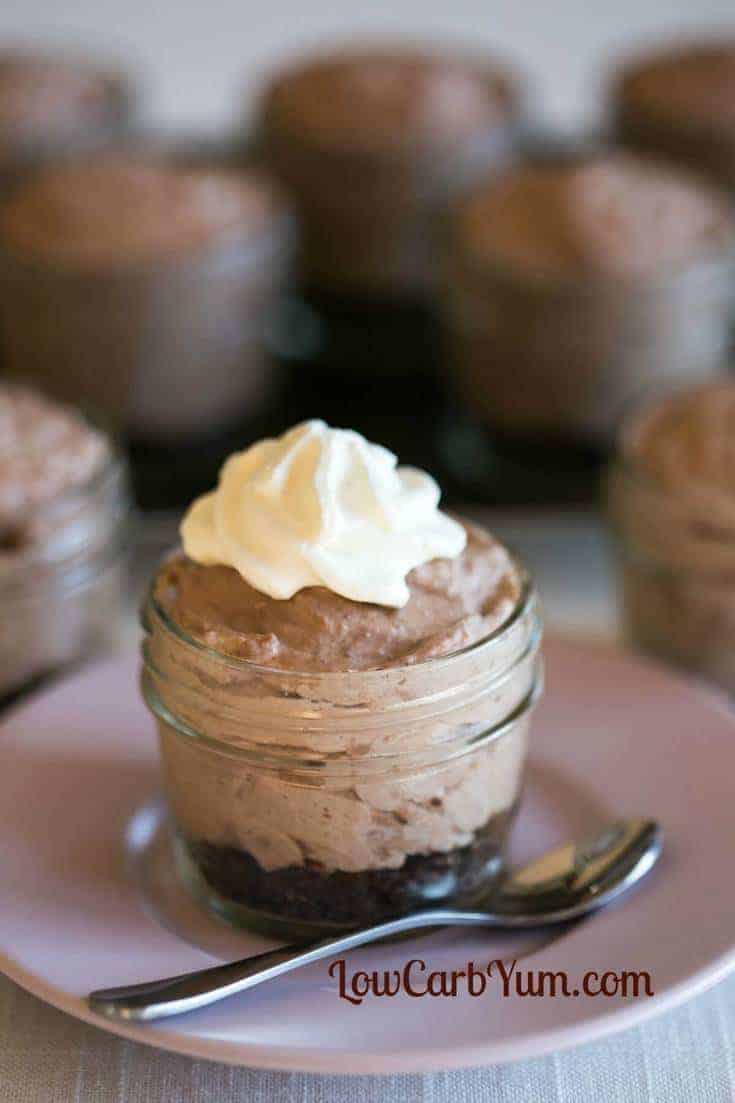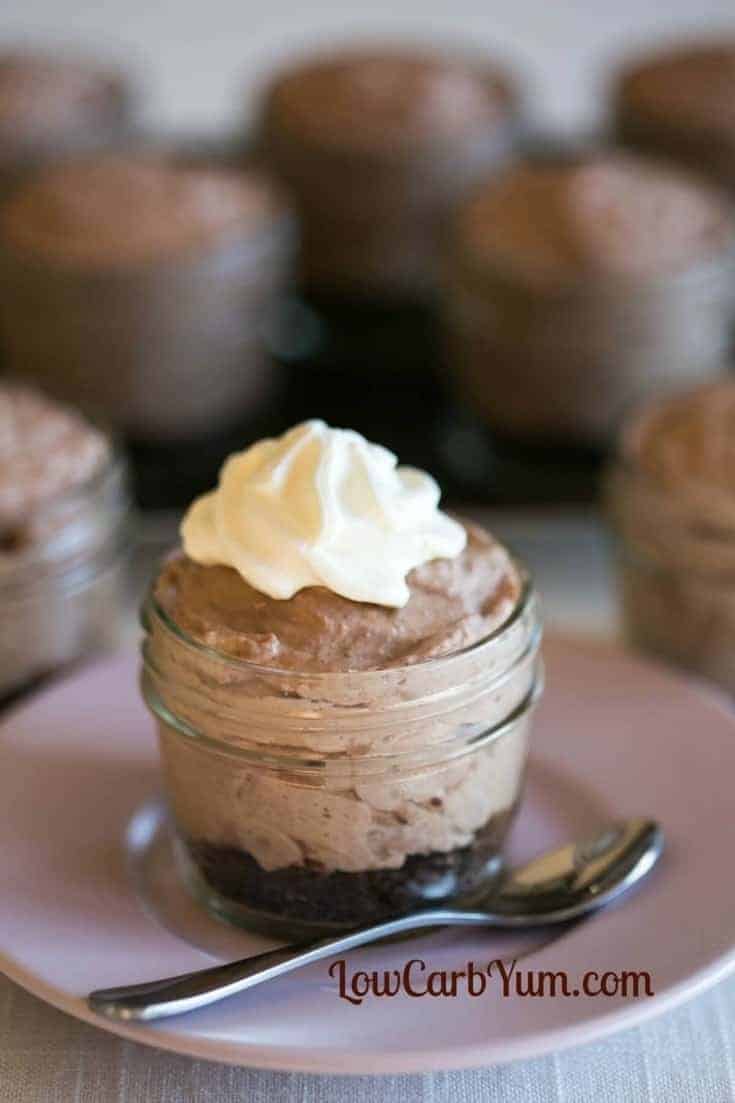 11. No-bake banana split cheesecake
My banana split cheesecake tastes great and looks great too!
The low-carb crust includes banana-infused cream cheese and delicious toppings. Sliced strawberries, whipped cream, and a healthy bout of chocolate sauce pull everything together!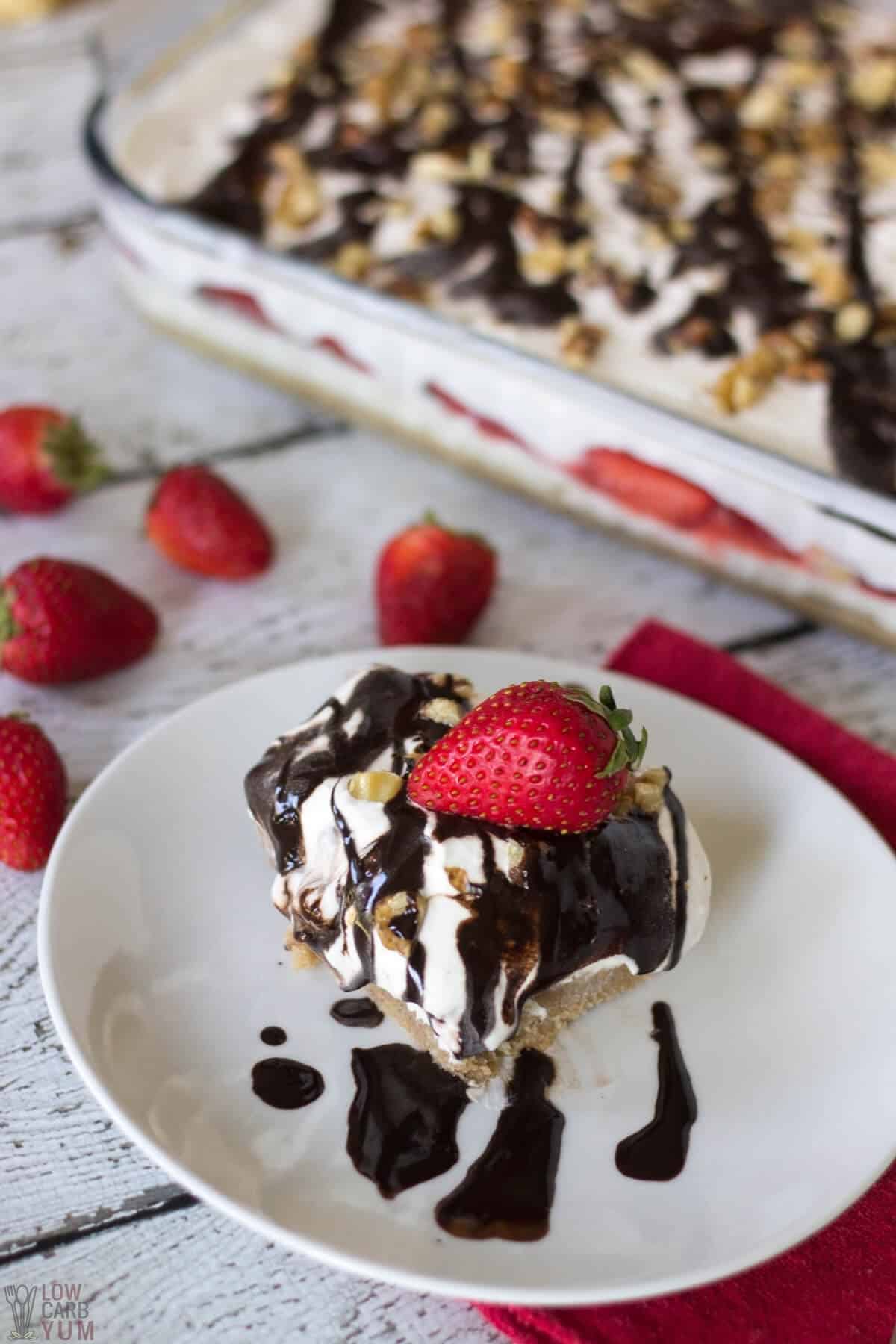 12. Keto Oreos and cream cheesecake
My cookies and cream cheesecake is baked till golden for a dessert that no one could refuse.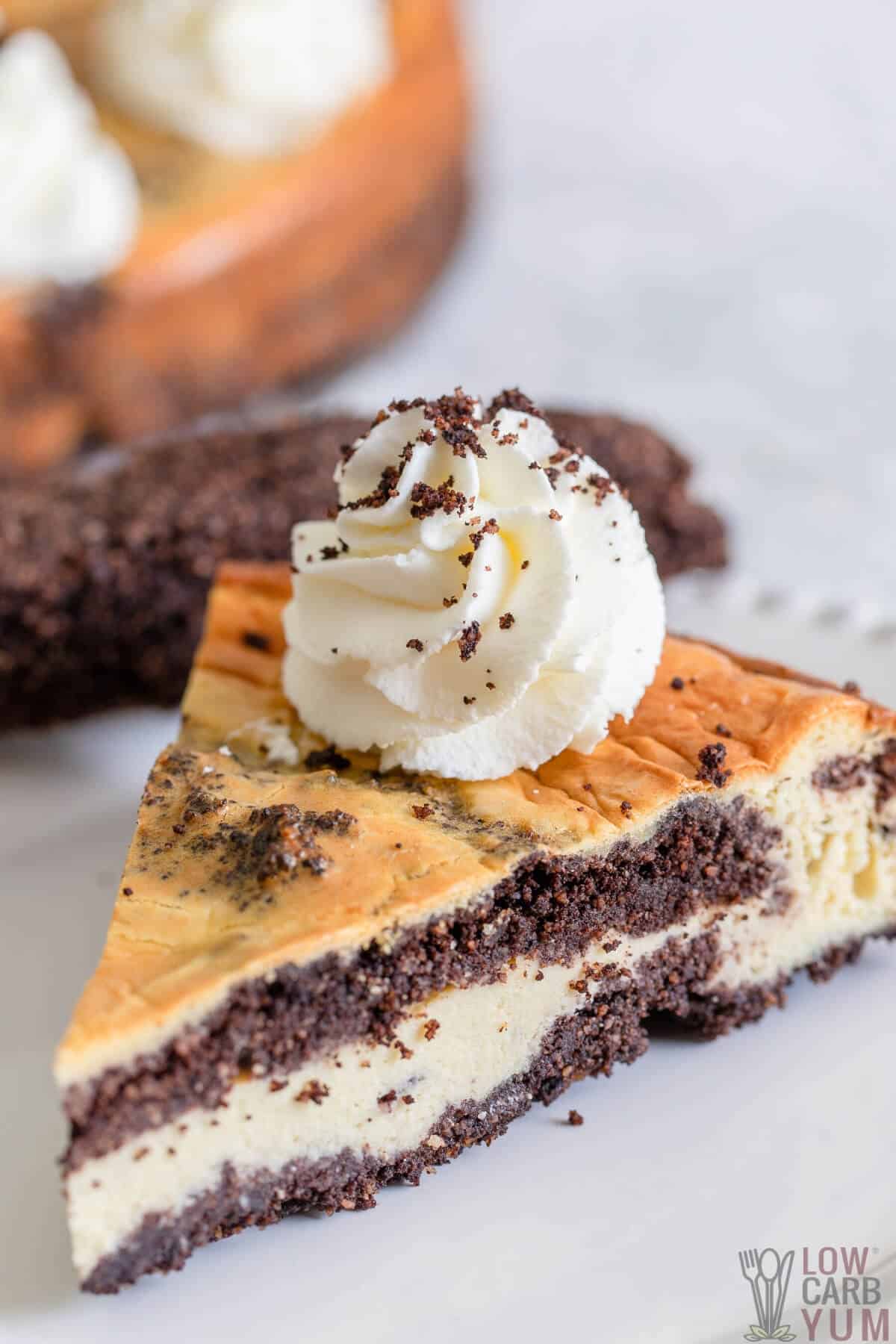 13. Mini keto cheesecake bites
These mini keto cheesecake bites have 0g net carbs per serving!
Nothing short of miraculous, these tasty bites make awesome, craving-curbing snacks.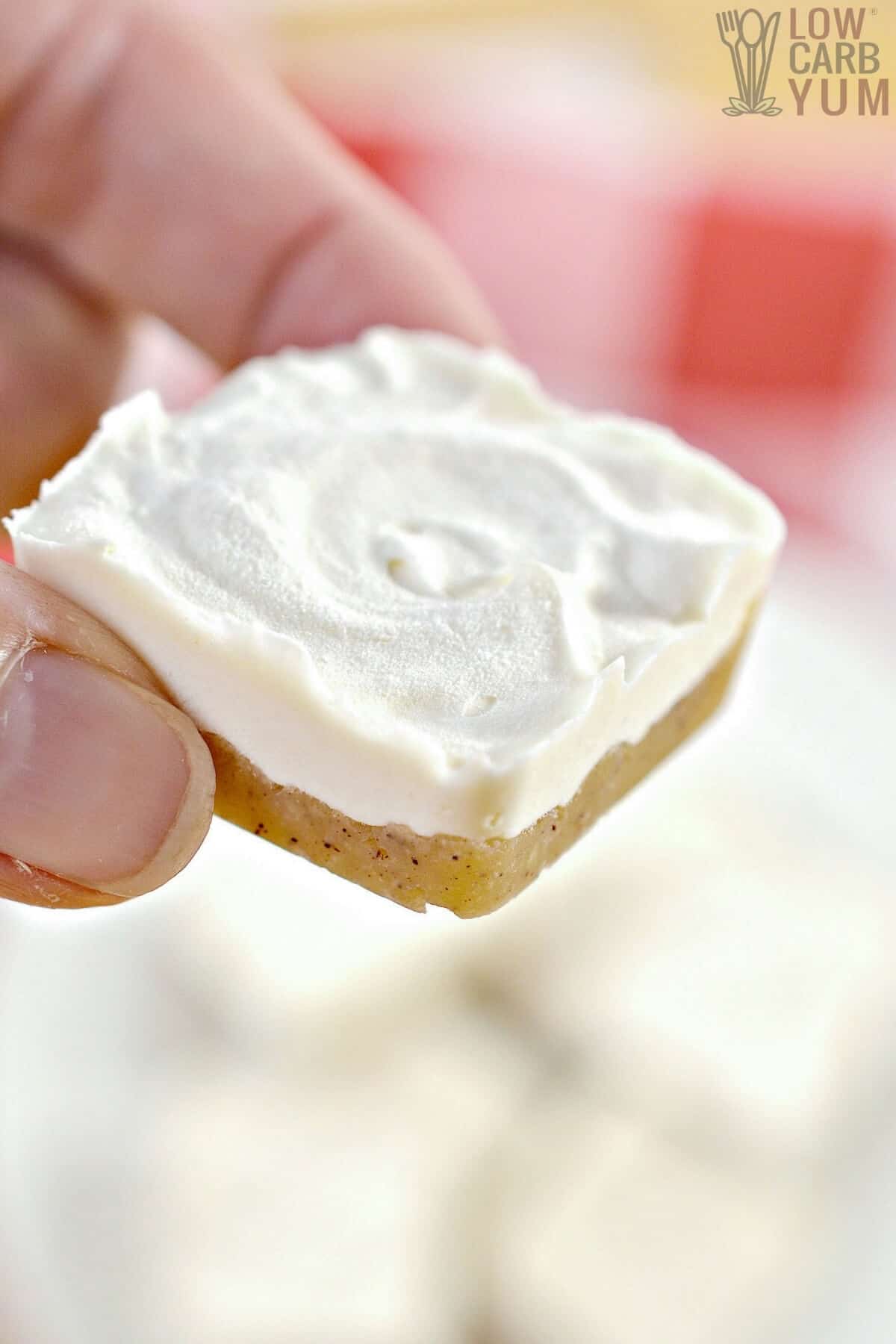 14. Keto coconut cream cheesecake
My keto coconut cream cheesecake is simple, delicious, and sugar-free.
Top with toasted shredded coconut for a gorgeous display.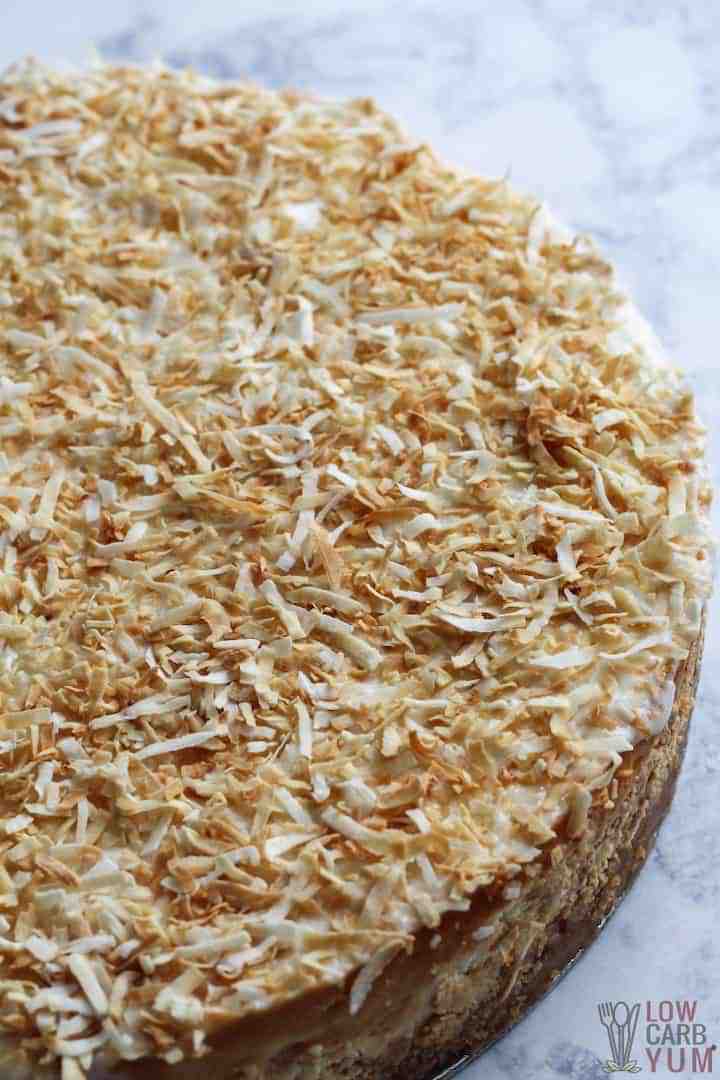 15. Keto no-bake filling and crust
This keto no-bake filling and crust is super versatile for all of your favorite flavors.
Add fresh fruit, cinnamon, or anything else you dream up!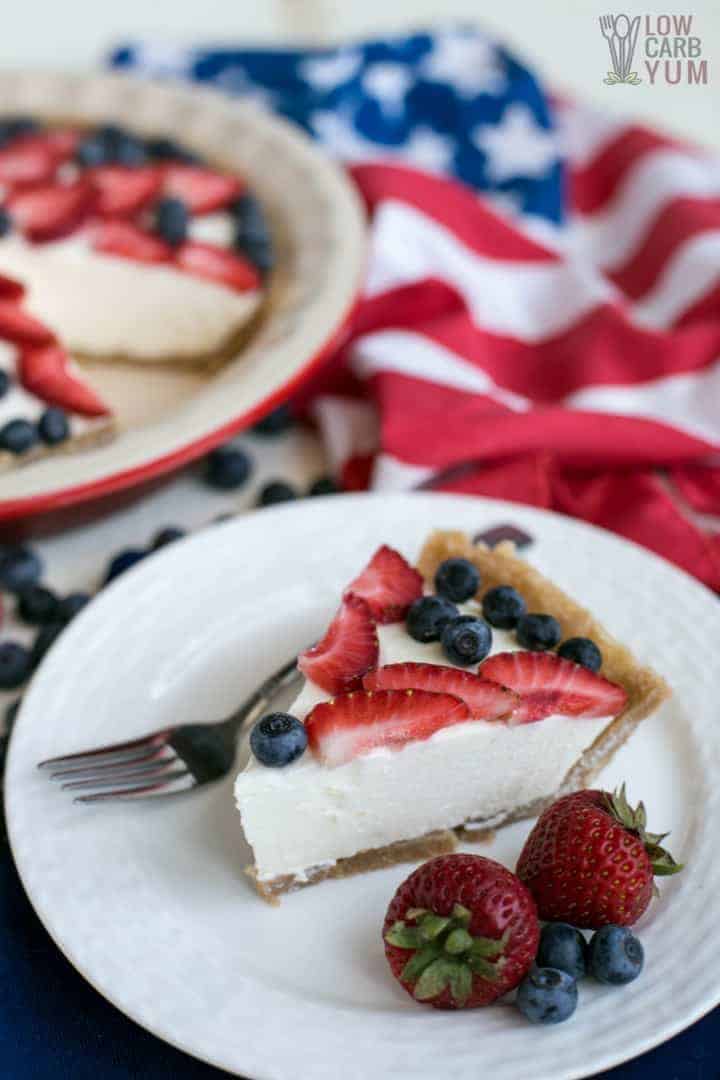 16. Sugar-free keto cheesecake mousse fluff
My keto cheesecake mousse is perfectly light and fluffy and especially delicious when paired with a low-carb fruit or chocolate sauce.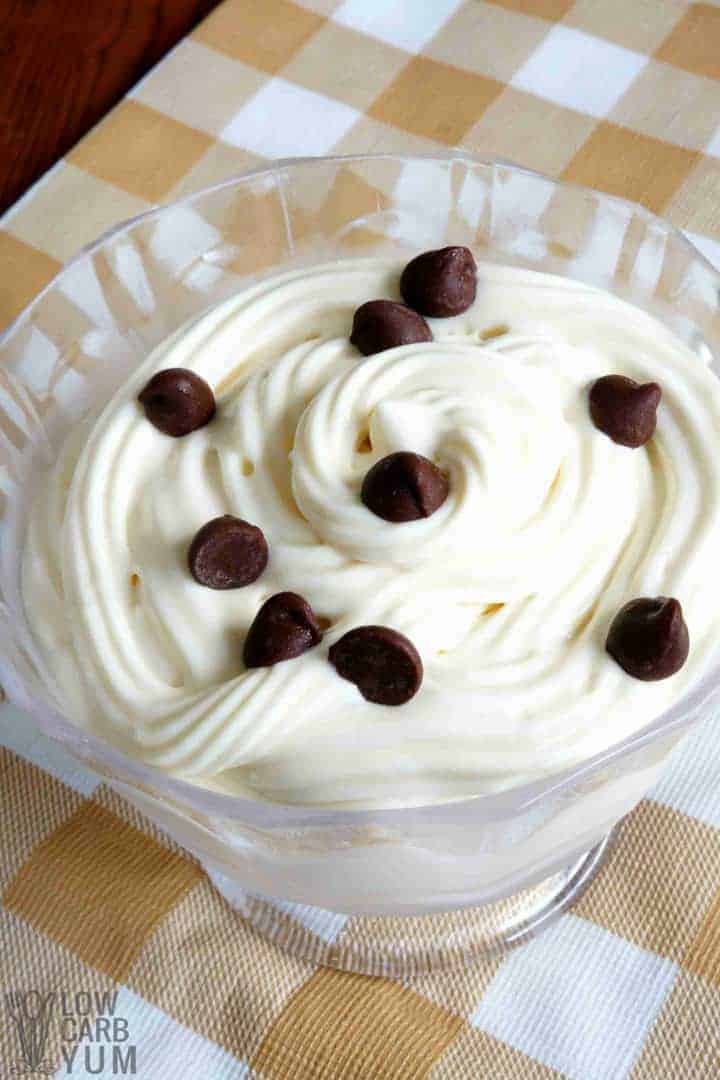 17. Blueberry cheesecake bars with crumb cake topping
These blueberry cheesecake bars are made with an almond flour crust, chia jam, and cream cheese spread.
The low-carb crumb topping is the cherry on top!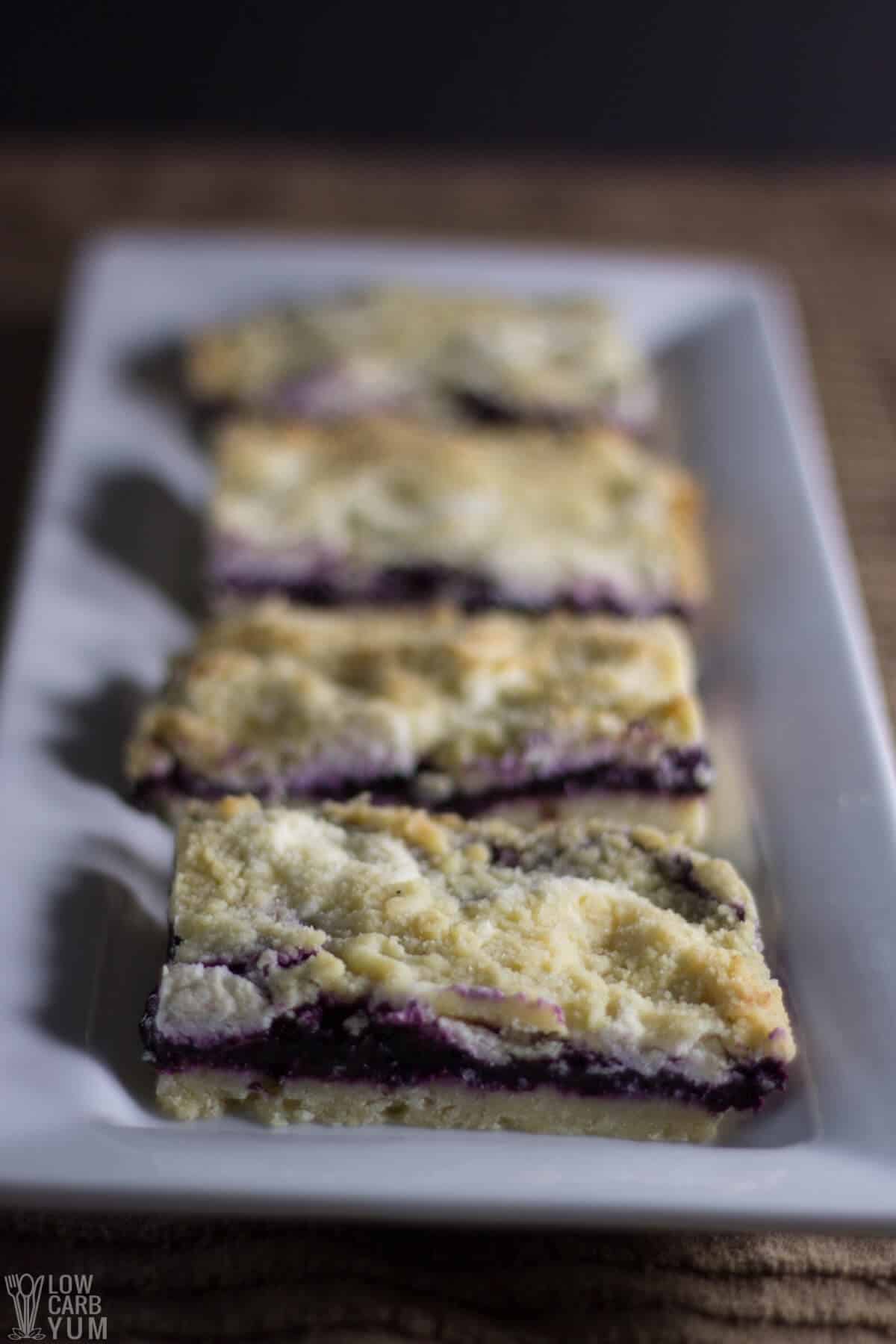 18. Keto Italian lemon ricotta cheesecake
My Italian lemon ricotta cheesecake is sweet and tangy. Plus, it has just 4g net carbs per serving.
For even more freshness, substitute lemon extract for fresh lemon juice in your cream cheese filling.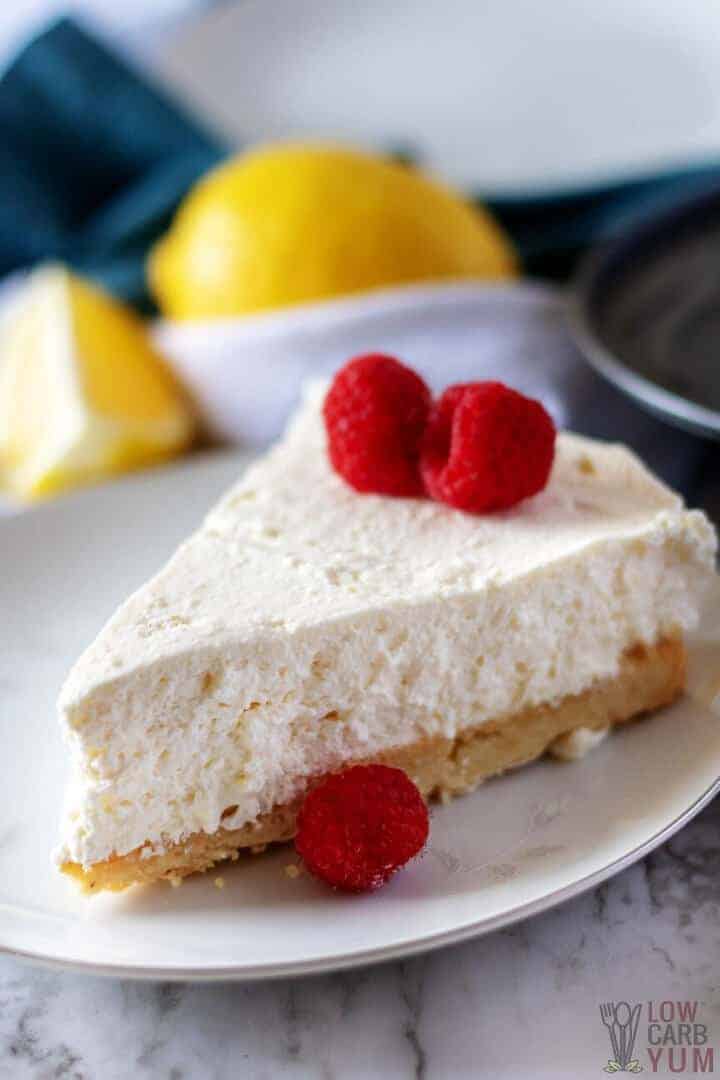 19. Keto strawberry cheesecake fat bombs
These strawberry cheesecake fat bombs are just the snack your macros need. Fat bombs provide a burst of fat content to help you reach your keto macronutrient goals.
Plus, these taste just like strawberry cheesecake!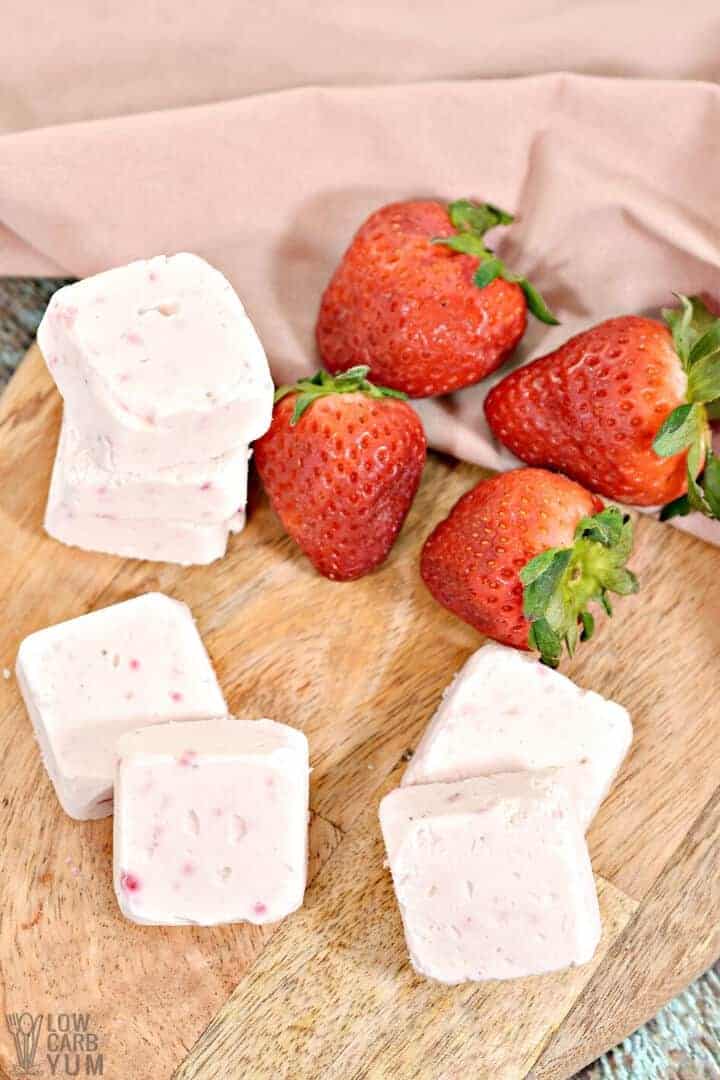 20. No-bake keto chocolate cheesecake mousse
This low carb chocolate cheesecake mousse includes a secret ingredient for an incredible flavor – cherry extract!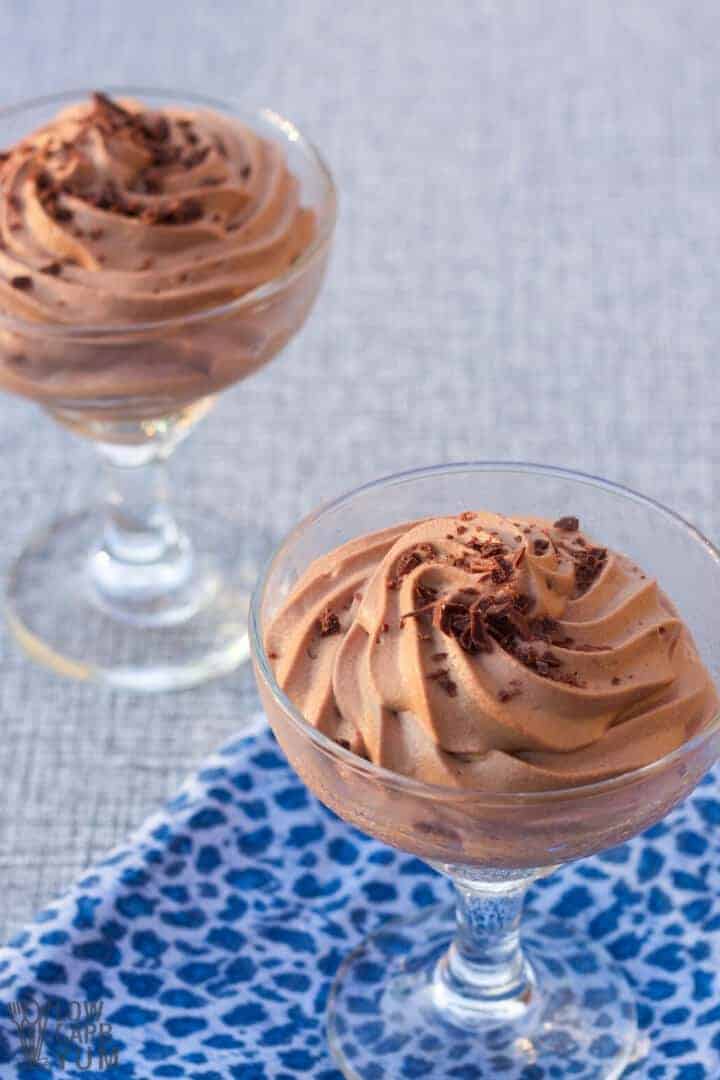 21. Coffee chocolate mocha cheesecake
My mocha cheesecake includes an espresso-flavored sour cream topping that takes this recipe to star status.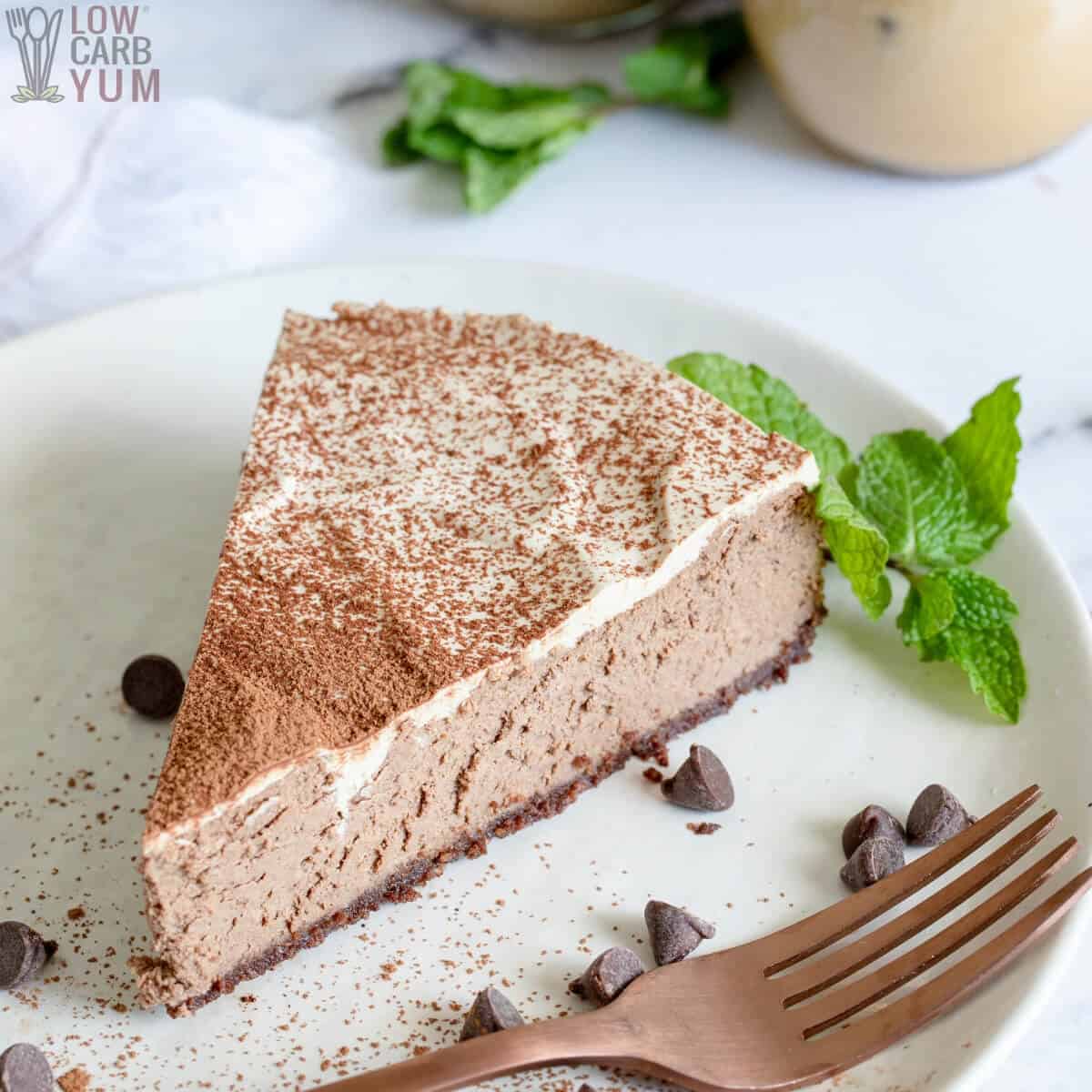 22. Low-carb keto cheesecake
My keto cheesecake tastes just like New York-style cheesecake without any added sugars or high-carb ingredients.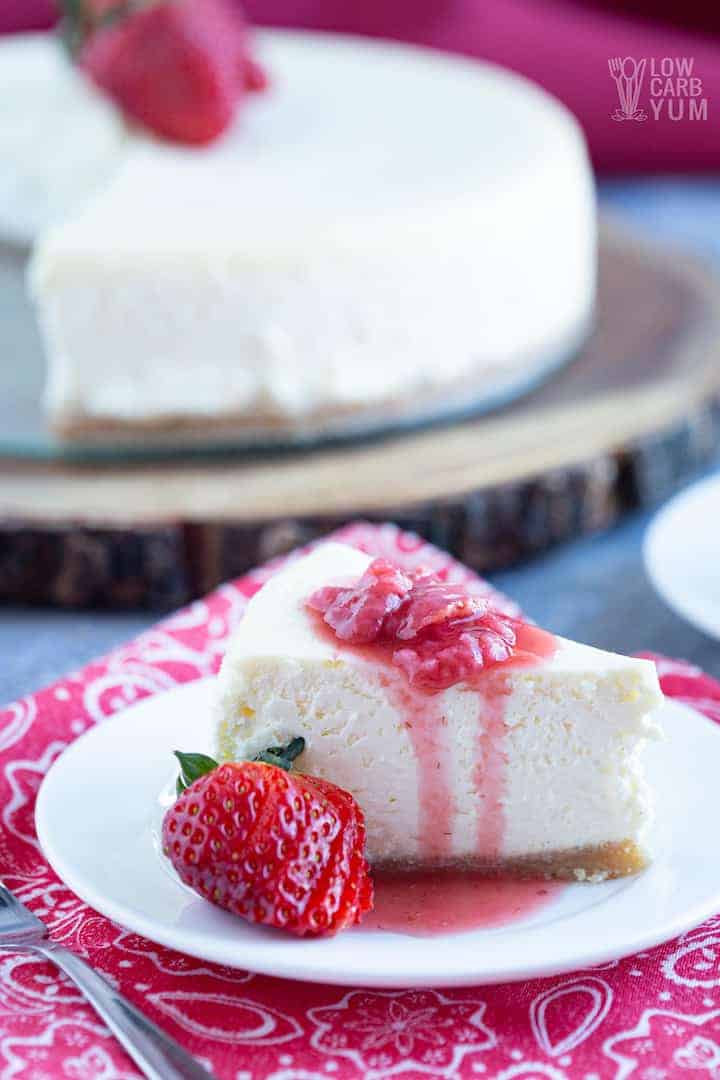 23. No-bake peanut butter cheesecake
This no-bake peanut butter cheesecake is great for a hot summer's day when turning on the oven is out of the question.
Layer your almond flour crust and peanut butter filling into a springform pan, let it set, and get munching!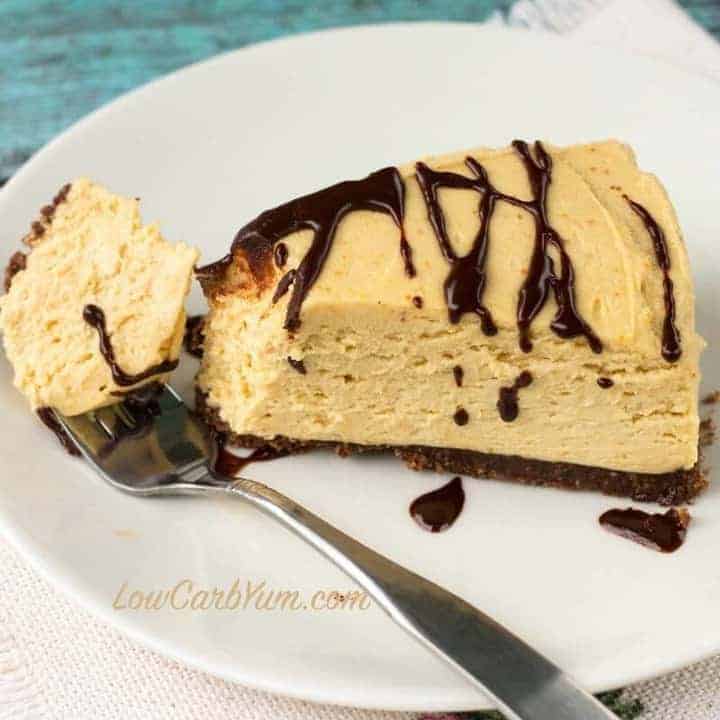 24. Baked chocolate coffee cheesecake pie
This baked chocolate coffee cheesecake pie is best enjoyed with a cappuccino and a dollop of whipped cream.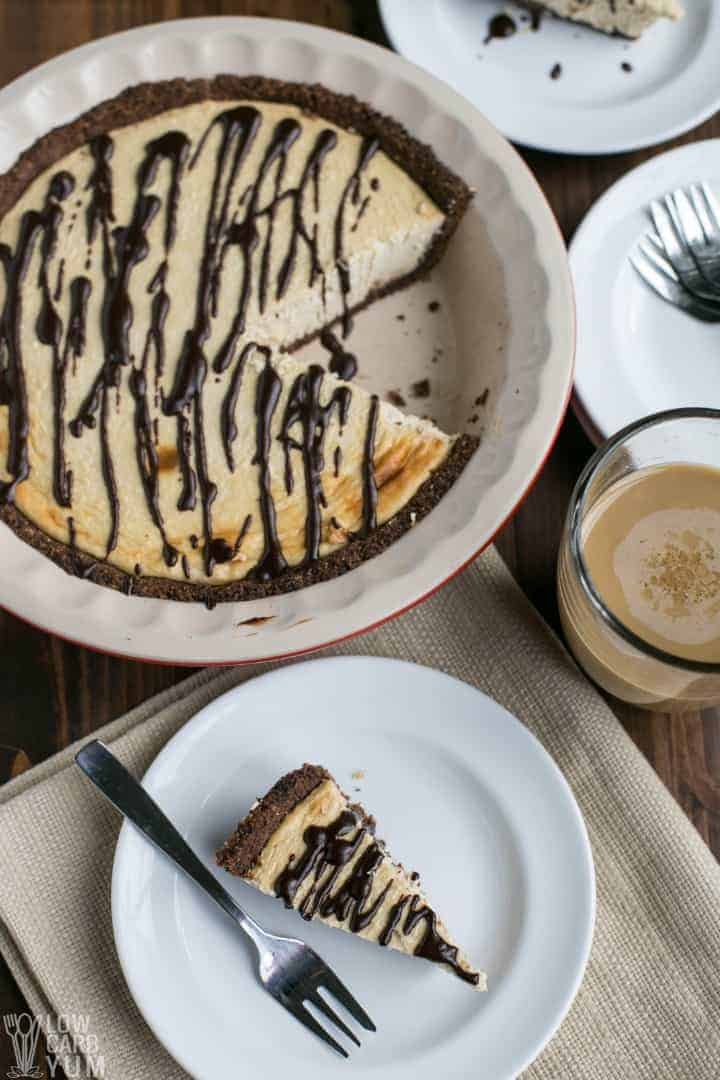 25. Pressure cooker chocolate cheesecake
My pressure cooker chocolate cheesecake provides you with a keto baked good without ever turning on the oven.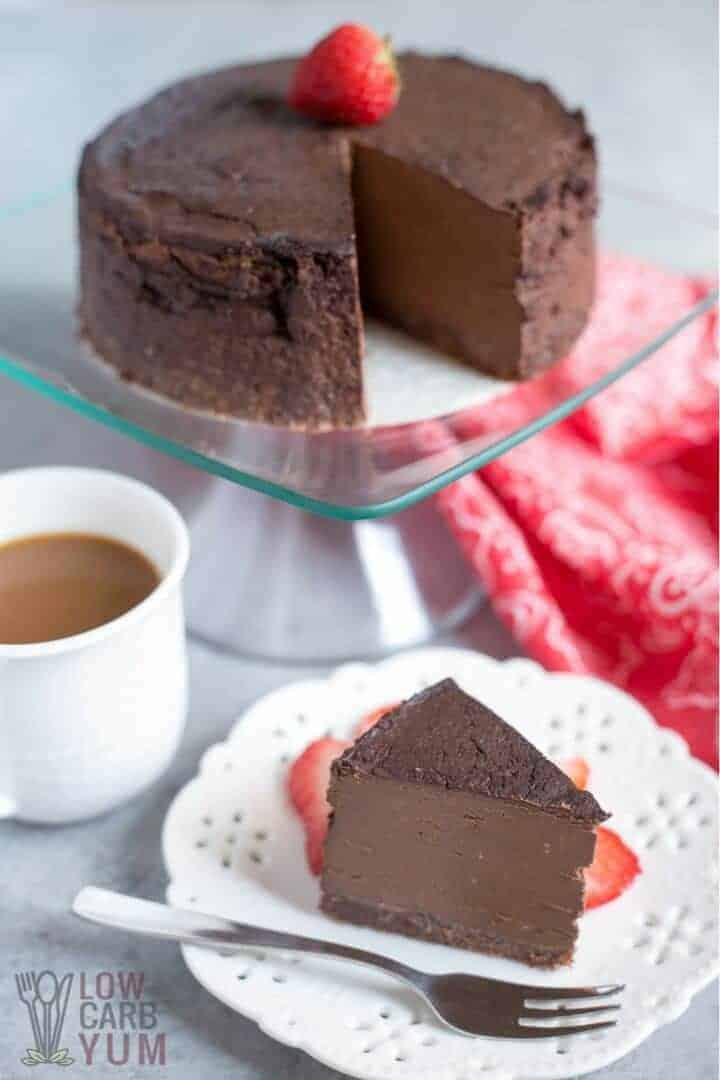 26. No-bake ricotta mini cheesecakes
These no-bake ricotta mini cheesecakes are pre-portioned with just 3g net carbs each.
And the creamy keto cheesecake filling is absolutely to die for!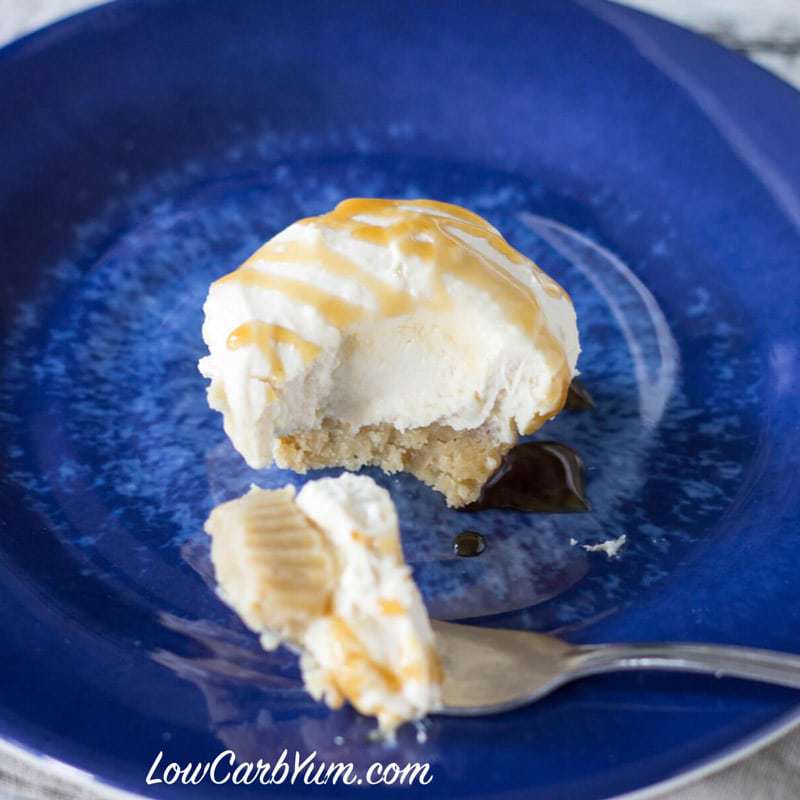 27. Blueberry swirl cheesecake
Sometimes, simple is best.
Myvblueberry swirl cheesecake contains simple ingredients like fresh blueberries, almond flour, and cream cheese.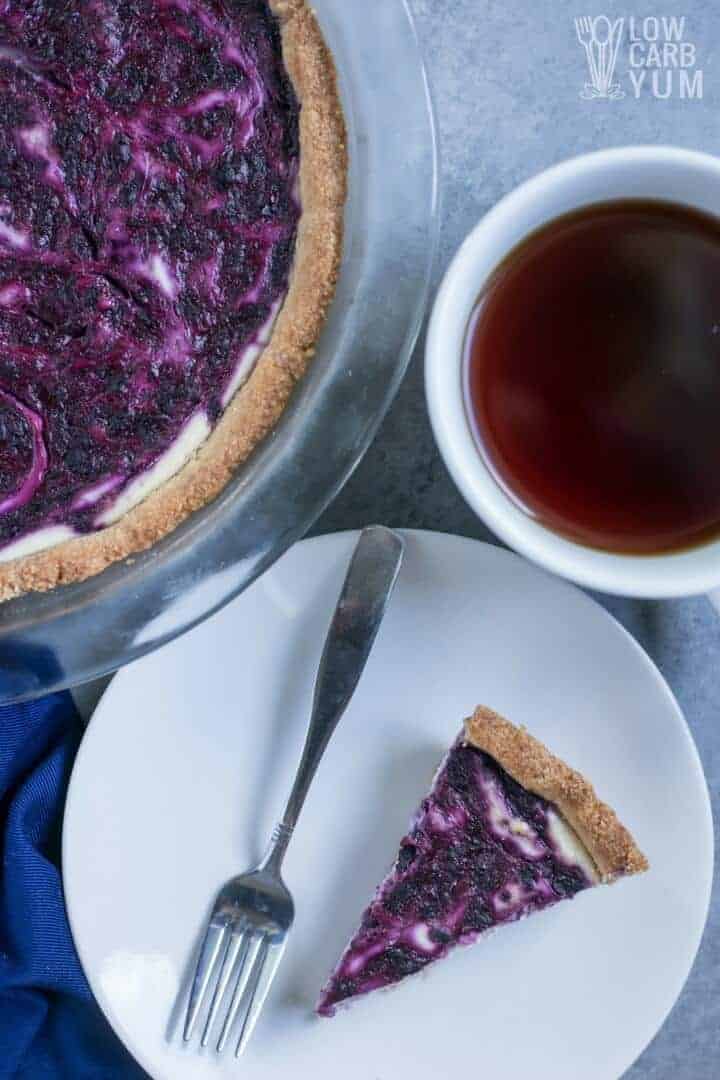 28. Strawberry cream cheese pie
This strawberry cream cheese pie is made with sugar-free strawberry jam and whole strawberries for a brilliant display.
Serve at room temperature with a healthy scoop of whipped cream. It's going to be a crowd-pleaser!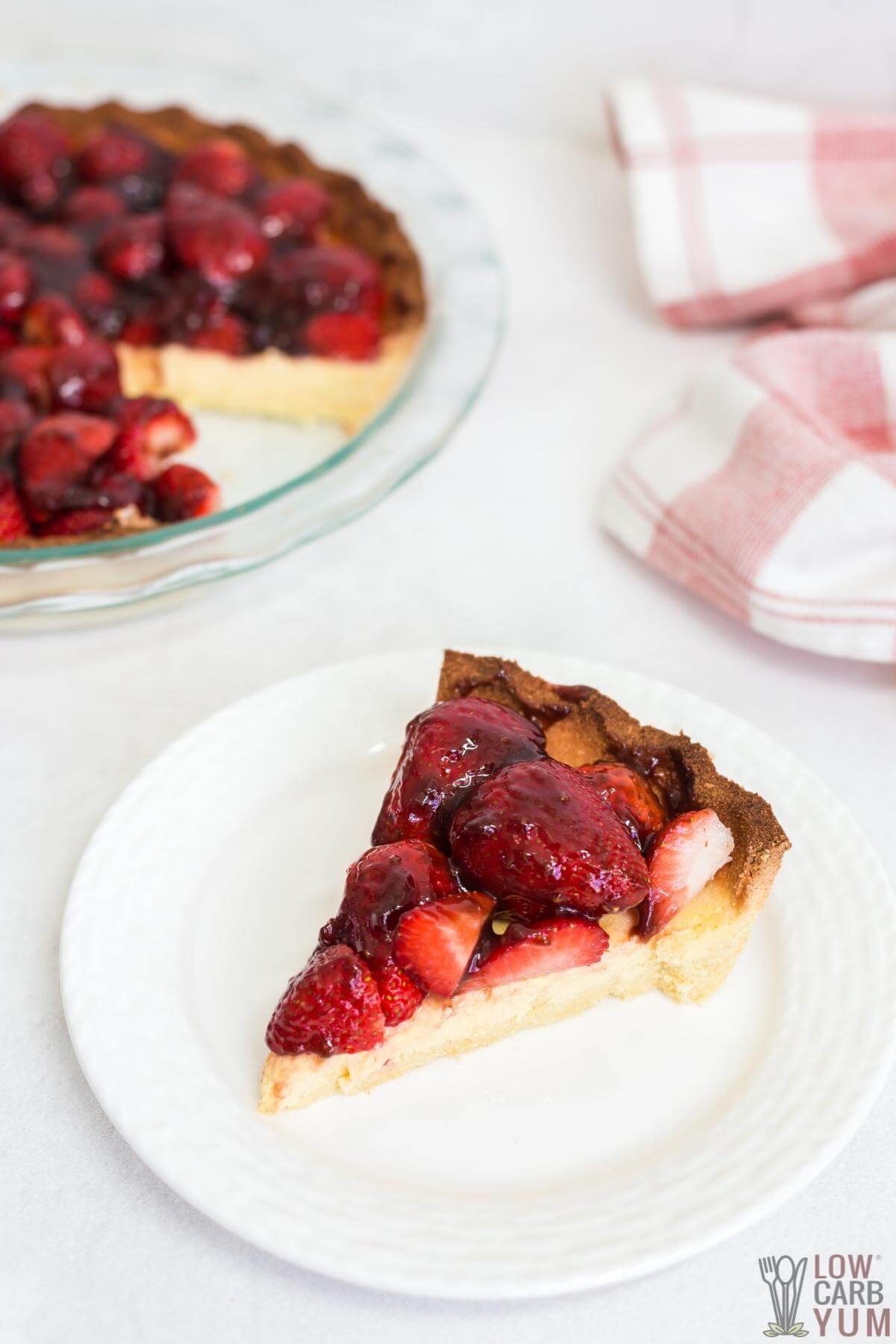 FAQs
Here are the answers to the most frequently asked questions about keto cheesecake recipes. If you don't see your question in this list, please leave it for me in the comments.
How many carbs are in keto cheesecake?
A keto cheesecake will range in carbohydrates based on ingredients and your specific recipe. For my keto cheesecake recipes, carb counts will range between 0g and 7g net carbs per serving.

A good rule of thumb is to keep the carb count to under 10g net carbs. This way, you have plenty of room to eat a balanced diet throughout your day without breaking your 50g daily carb limit.
What ingredients are in keto cheesecake?
Beyond carb counts, ingredients are very important in a keto cheesecake.

A keto cheese cake should be totally free of high-carb flour, fillers, and added sugars. Instead, substitute for keto-friendly ingredients.

Keto cheesecake crust is often made with low-carb flour like almond flour or coconut flour cut with butter. I love using almond flour in my cheesecake crusts because it has a satisfying, slightly chewy texture.

To sweeten your recipe, a liquid or powdered sweetener like Stevia or Swerve will do the trick.

And finally, the base of a keto cheesecake is super similar to traditional recipes. Sugar-free cream cheese should be the star of any cheesecake!
Is Philadelphia cream cheese good for a keto diet?

Original Philadelphia cream cheese is a great ingredient for a keto diet. It's low-carb and can add ample fat content to any of your favorite low-carb recipes.

Beyond cheesecake, I love to add cream cheese to my casseroles, chicken bakes, keto sandwiches, and icings.

Try making a cream-cheese-inspired meal like prosciutto-wrapped asparagus, chicken broccoli casserole, or peanut butter fudge.

And for more information on eating cream cheese on a keto diet, check out my post on "Is cream cheese keto?".
Like these keto cheesecake recipes? Try these!
If you love these decadent keto cheesecakes, I have plenty more keto dessert recipes where that came from! Start with these:
Follow us on FACEBOOK, PINTEREST, and INSTAGRAM for even more tasty keto-friendly recipes!