Start your day right with these delicious keto breakfast ideas. Explore my top low-carb breakfast recipes, including mains, sides, drinks, and even treats! Plus, discover easy grab-and-go breakfast options for even the busiest morning routine.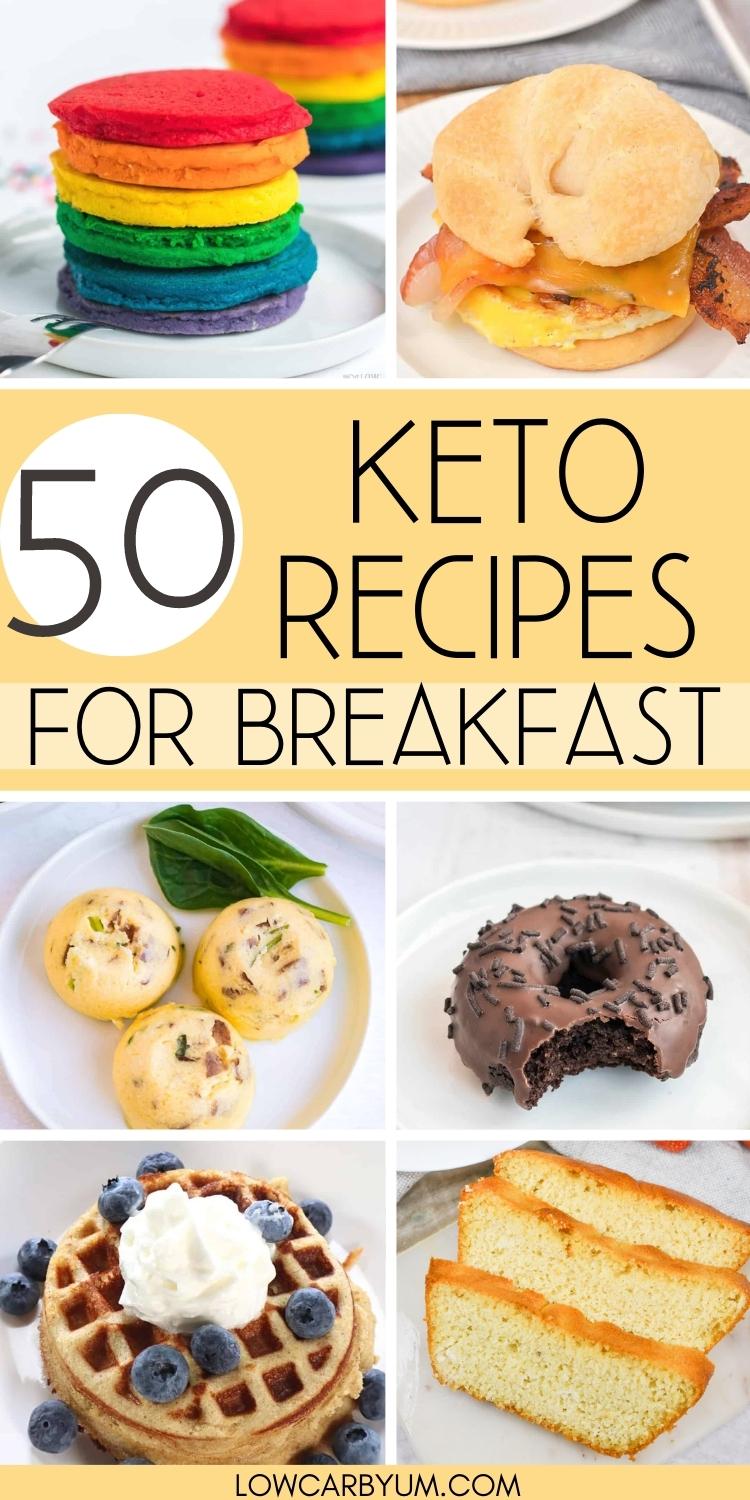 They say breakfast is the most important meal of the day, and I'd have to agree! A delicious breakfast sets the tone for your day to come, ensuring you're fueled and ready to take on the world.
But on a keto diet, we fuel a little bit differently.
That's because instead of reaching for carbohydrates, we fuel ourselves with a high-fat, low-carb diet that helps us reach ketosis, lose weight, and feel amazing.
Breakfast foods, in particular, can get a little tricky for specific diets because we're so bound by tradition. Pancakes, oatmeal, toast, and hashbrowns – they're all a high-carb disaster!
Luckily, there are tons of yummy low-carb breakfast foods for you to make and enjoy. From traditional items like egg, sausage, and bacon to low-carb alternatives like almond flour waffles, I have recipes to suit everyone's needs.
And in this post, I'm showcasing my very best keto breakfast ideas. I've included 50+ keto breakfast recipes with tasty mains, sides, drinks, and even breakfast treats!
And, for even more keto breakfast ideas, you can find all my low-carb breakfast recipes here.
Keto breakfast ideas: Meals
Ready to get cooking? Start out with these easy keto breakfast recipes. Each of these meals is low-carb, packed with whole ingredients, and is sure to please the whole family!
1. Starbucks keto breakfast sandwich
This keto breakfast sandwich makes a perfect grab-and-go morning meal. It's made with bacon, egg, and cheese on a low-carb croissant.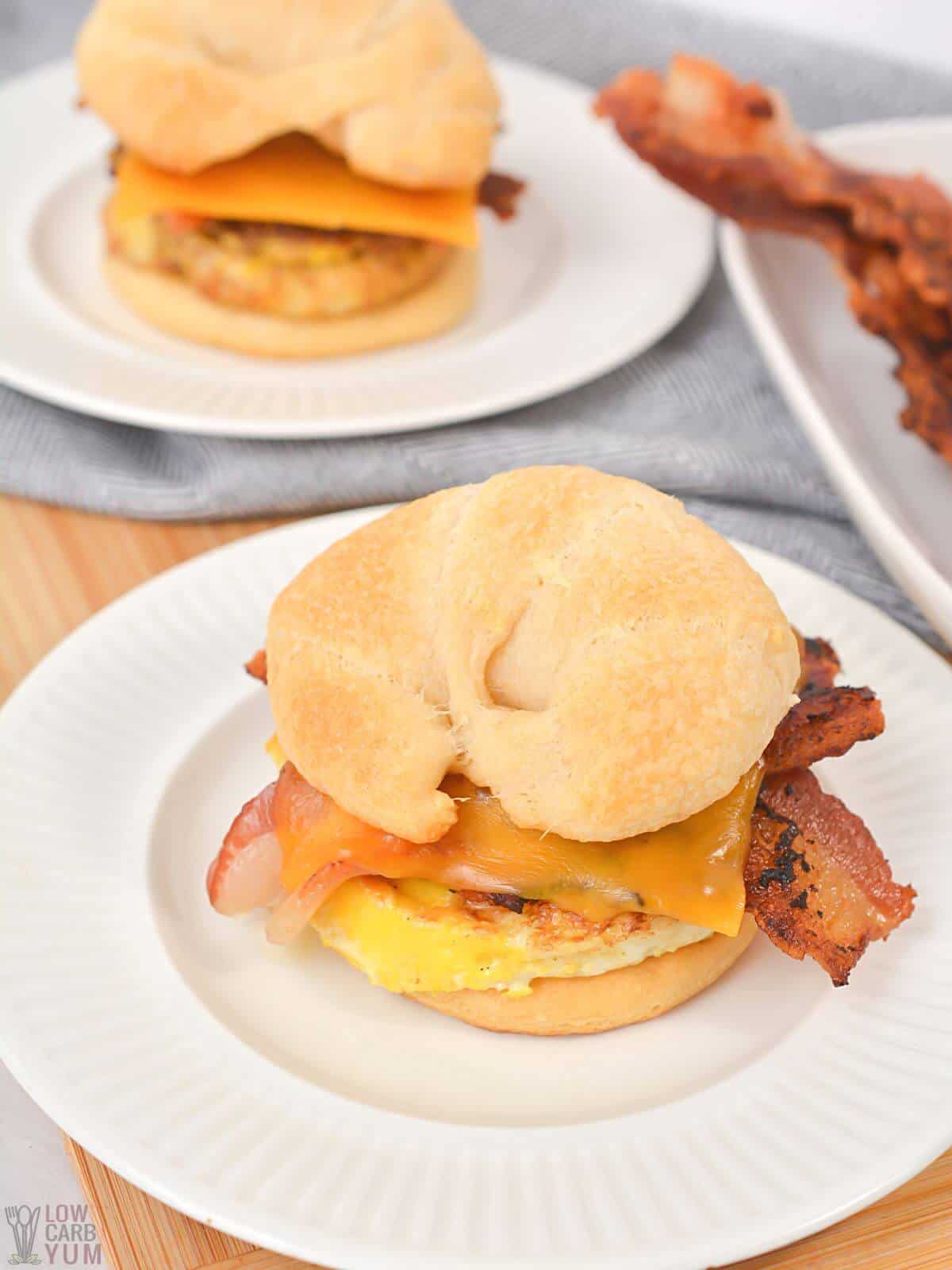 2. Keto coconut flour pancakes
My gluten-free coconut flour pancakes are light, fluffy, and tasty enough to eat plain.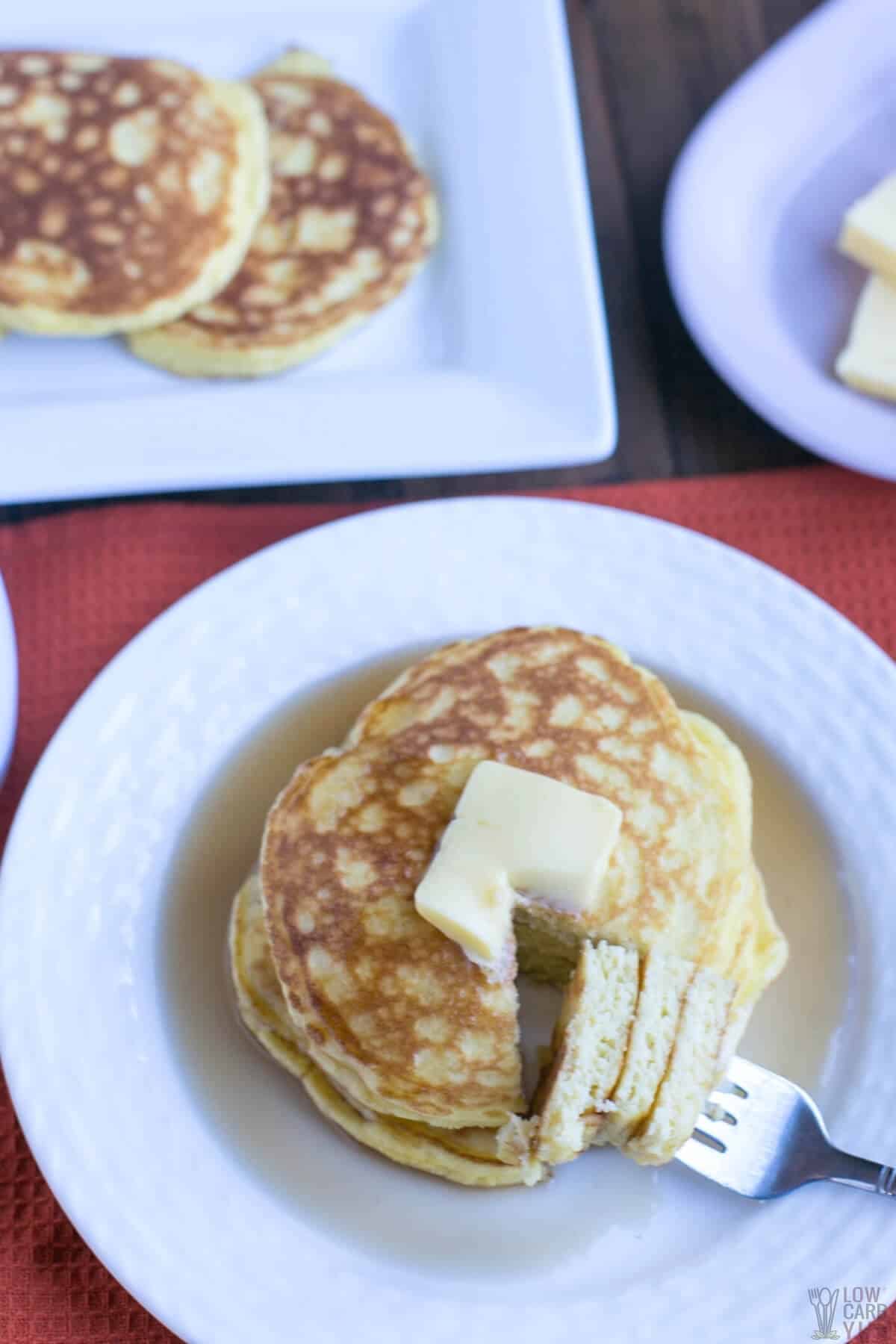 3. No oats keto oatmeal
This no oats keto oatmeal is made with ground flax seed or chia seeds for a low-carb hot cereal. Eat it with your favorite berries.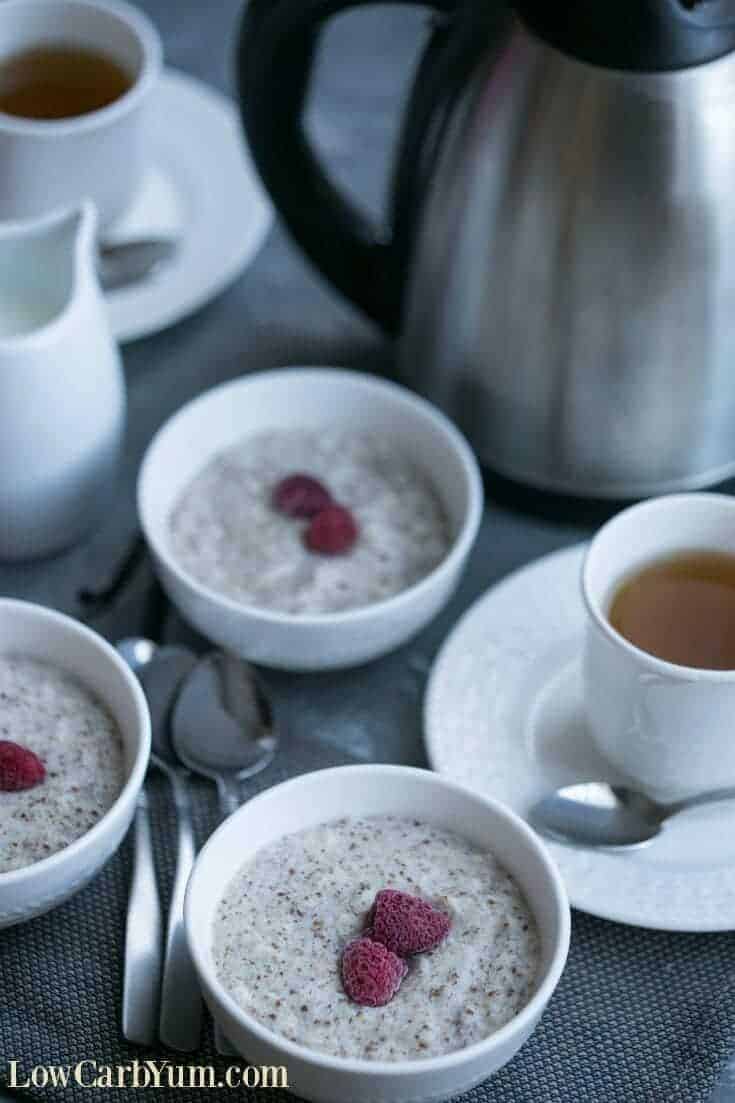 4. Spinach mushroom quiche
This cheesy spinach mushroom quiche is quick to prep and can be made with or without a pie crust.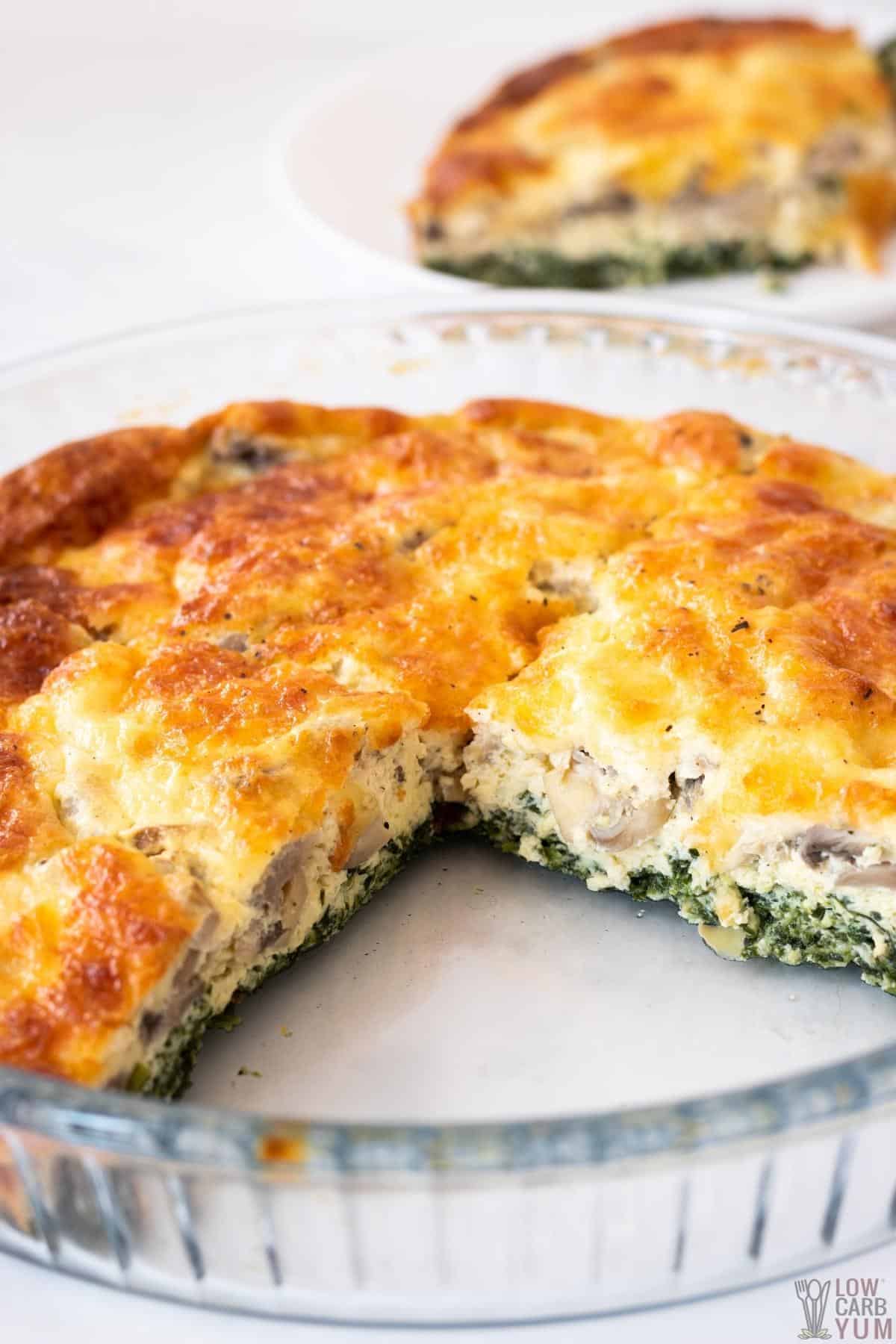 5. Pumpkin chia pudding
My pumpkin chia pudding tastes just like pumpkin pie but is filled with nutritious chia seeds and zero added sugars.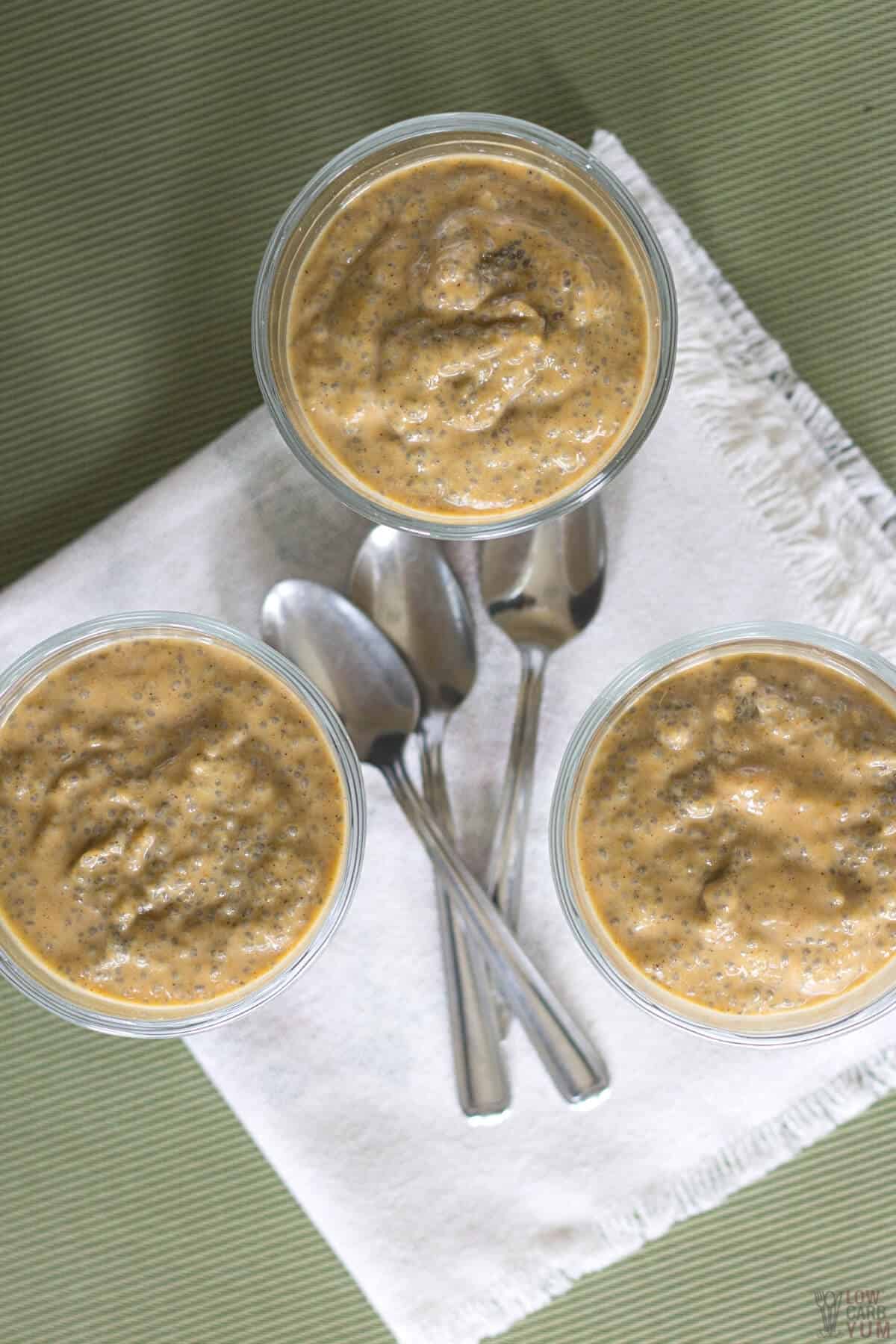 6. Low-carb breakfast casserole
This make-ahead breakfast casserole is great for serving large groups in a pinch with bacon, cheese, and tons more goodies.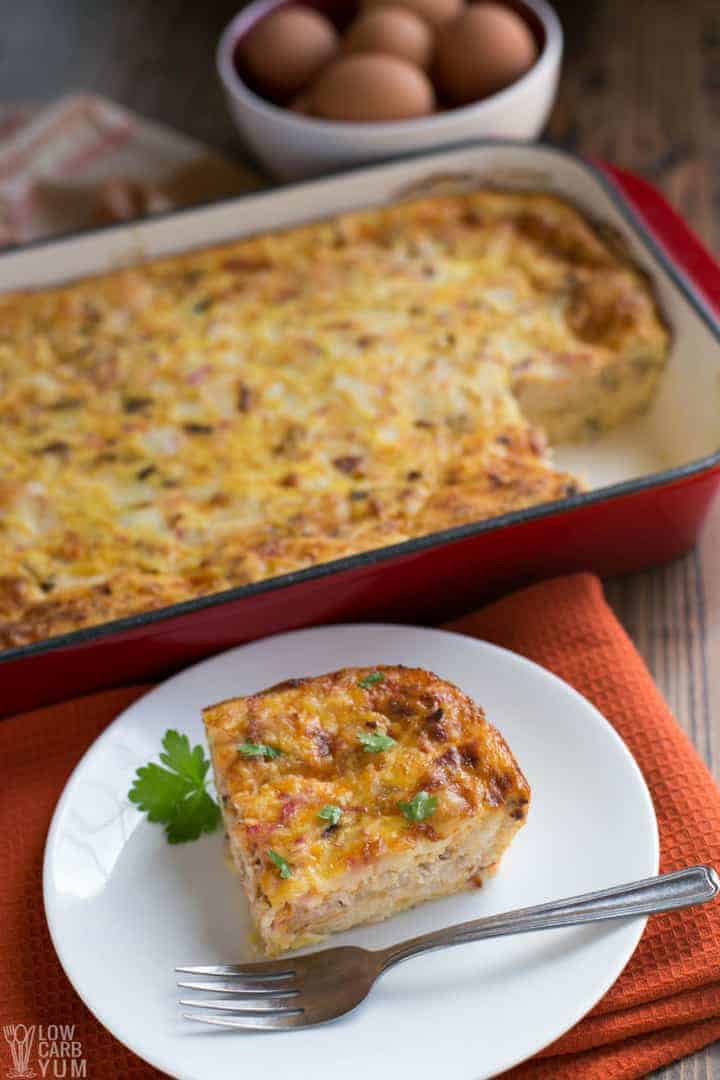 7. Fluffy keto cream cheese pancakes
These cream cheese pancakes are the tastiest keto pancakes out there! Plus, they're completely flour-free.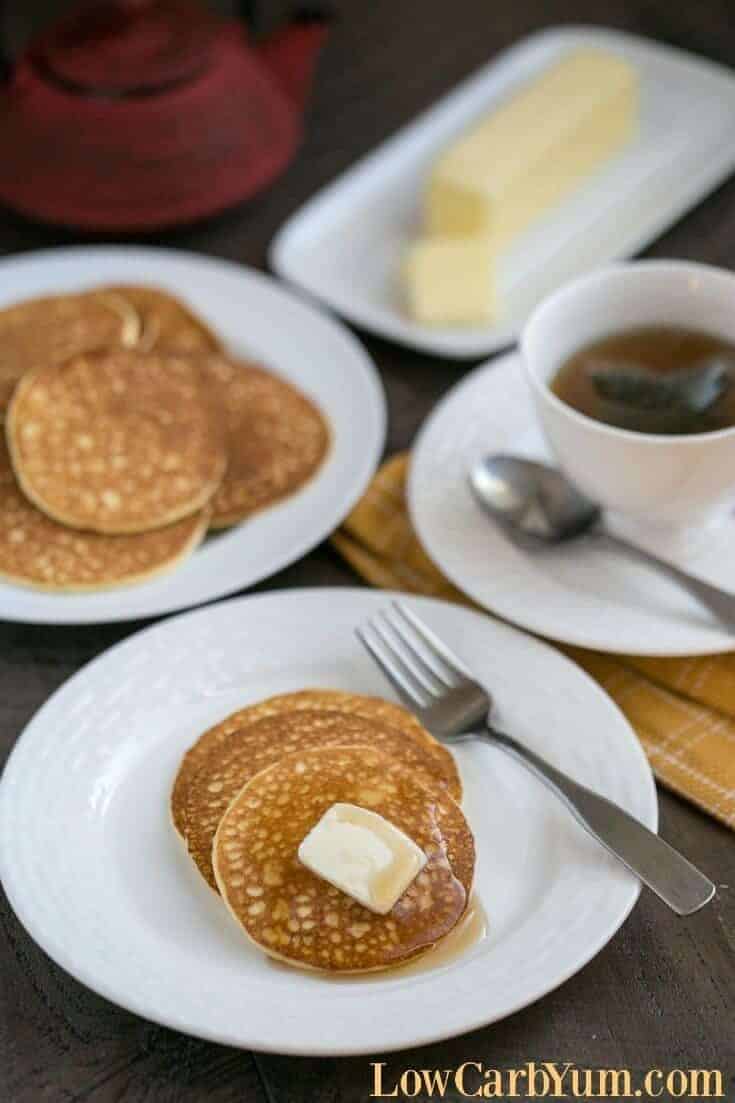 8. Low-carb crepes
My keto-friendly crepes are totally versatile for your favorite fillings; try almond butter, whipped cream, and sliced strawberries to start.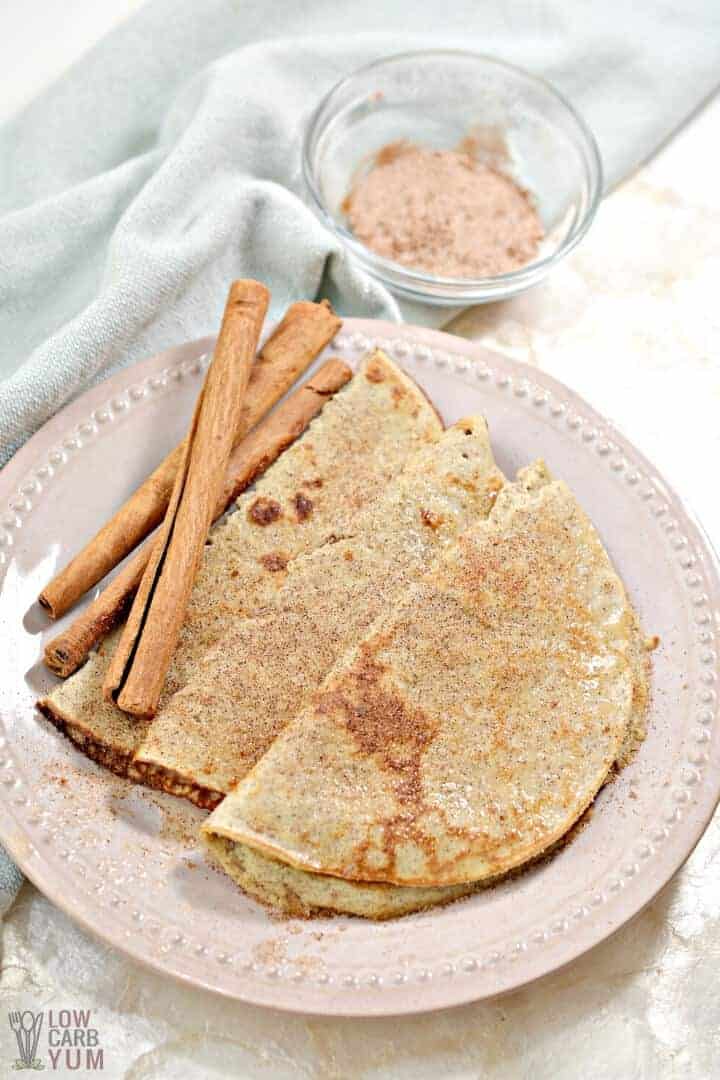 9. Sausage egg and cheese casserole
This sausage egg and cheese casserole can provide a week's worth of breakfast for your whole family!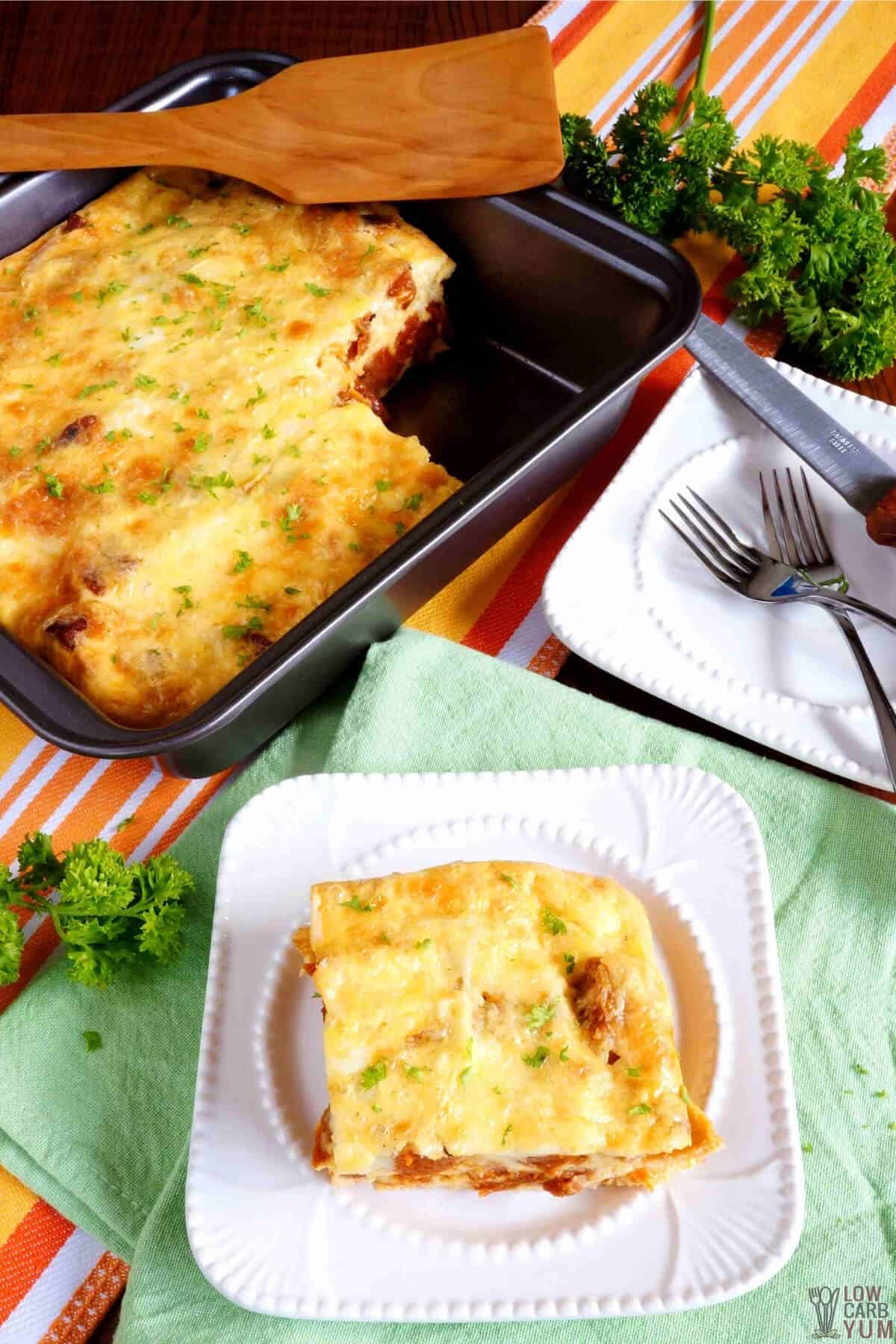 10. Keto biscuits and gravy
My keto biscuits and gravy takes classic comfort food and makes it low-carb with almond flour biscuits and yummy gravy.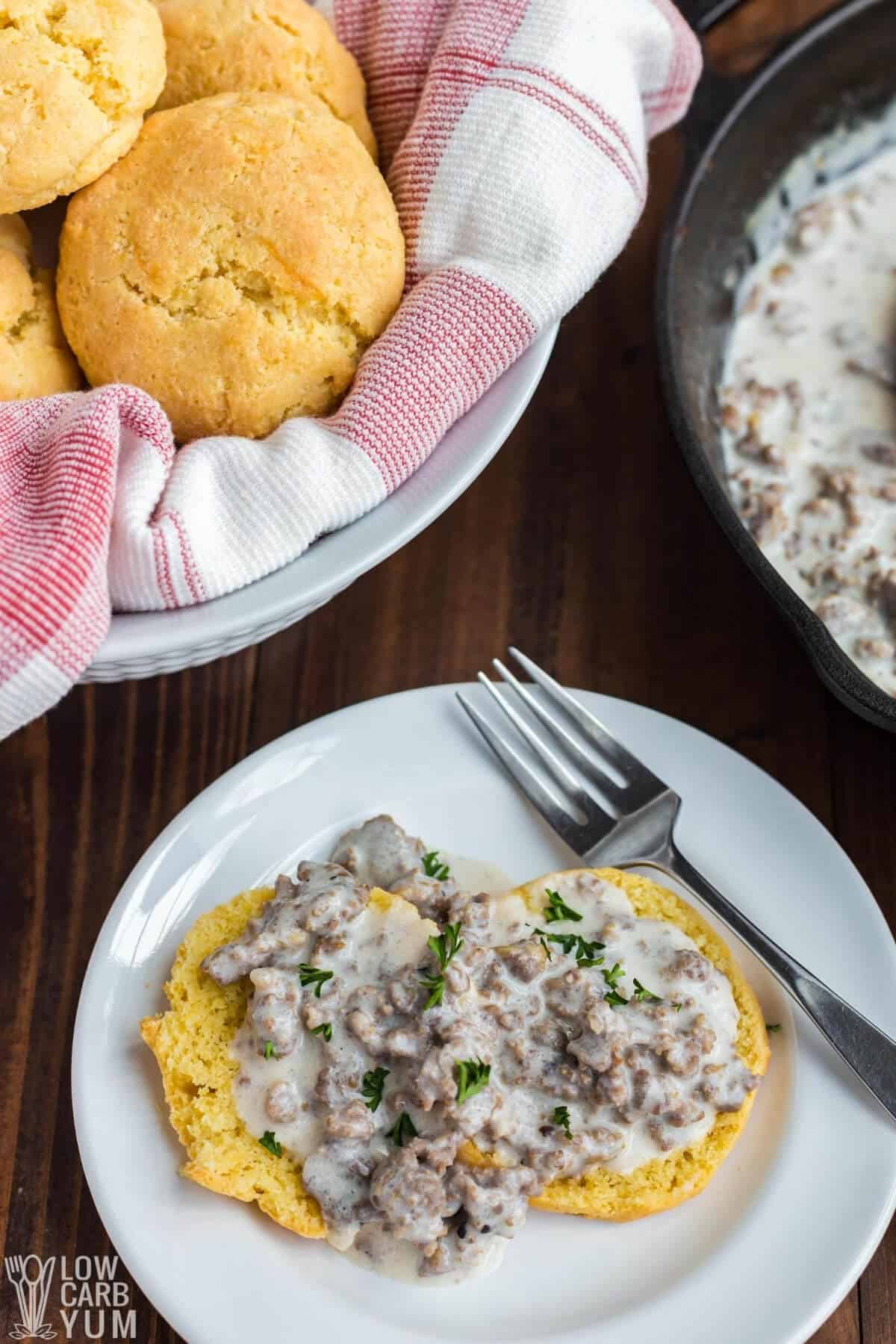 11. Easy keto eggs benedict
This keto eggs benedict recipe is just as good as your favorite brunch spot! But this version is a fraction of the cost and carb count.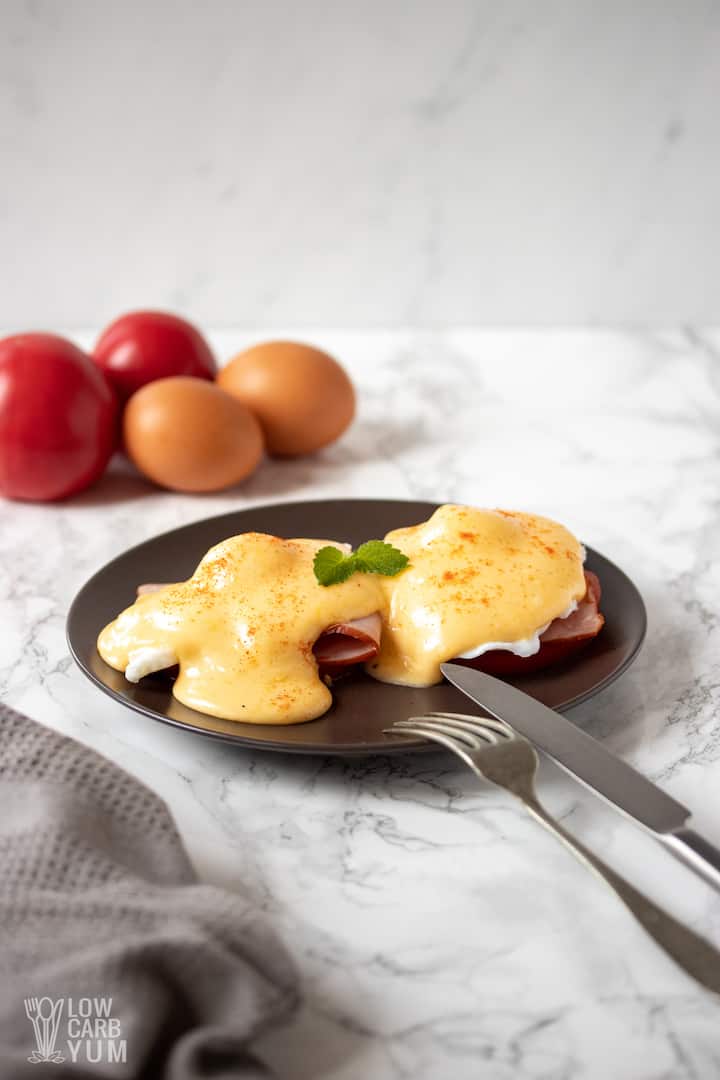 12. Low-carb yogurt and granola
Try my Instant Pot low-carb yogurt and sugar-free granola for a sweet and satisfying breakfast.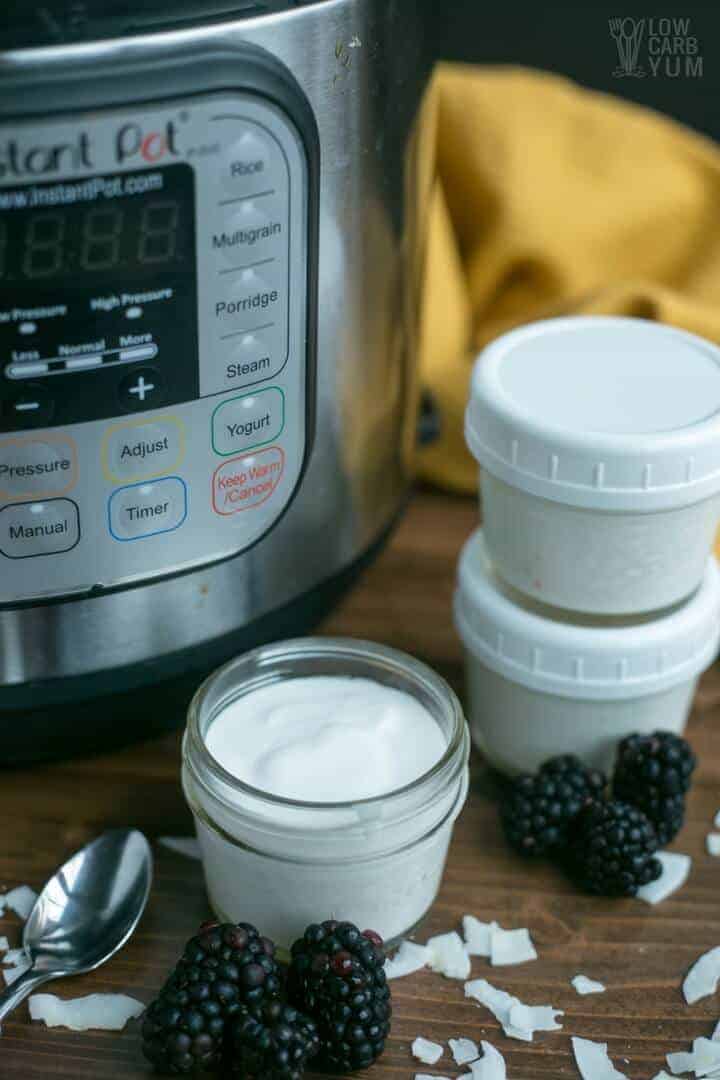 13. Almond flour waffles
These almond flour waffles are my favorite keto waffles because they're quick to make, low in carbs, and delicious.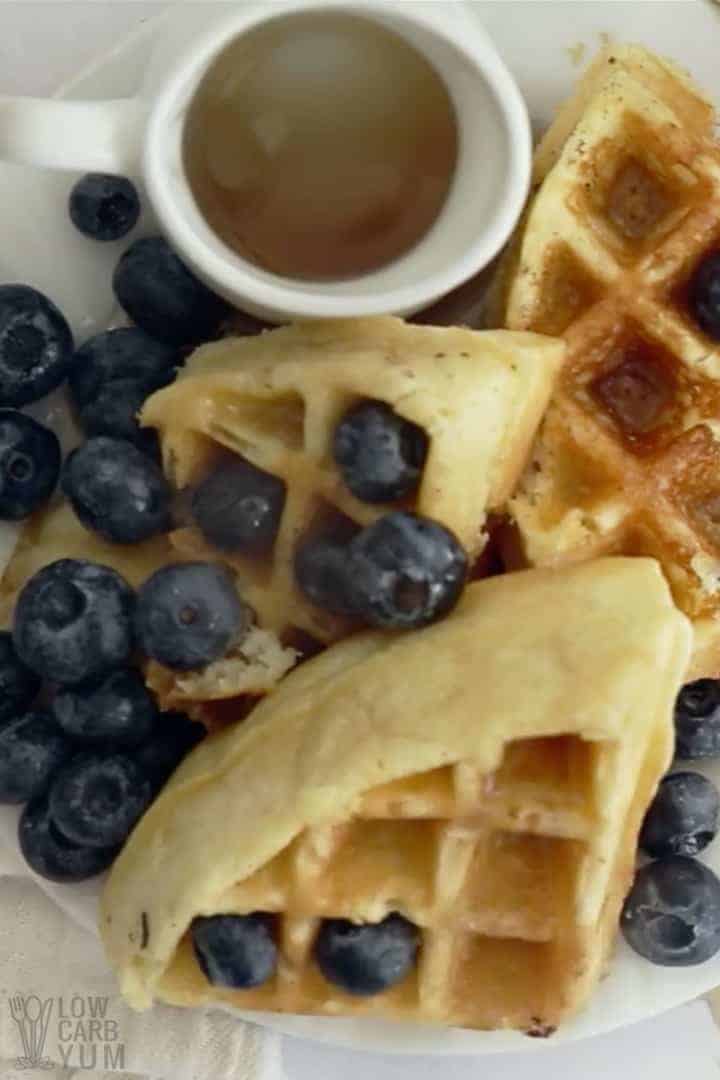 14. Low-carb cinnamon French toast
Top this cinnamon French toast with sugar-free syrup and strawberry slices for the ultimate breakfast combo!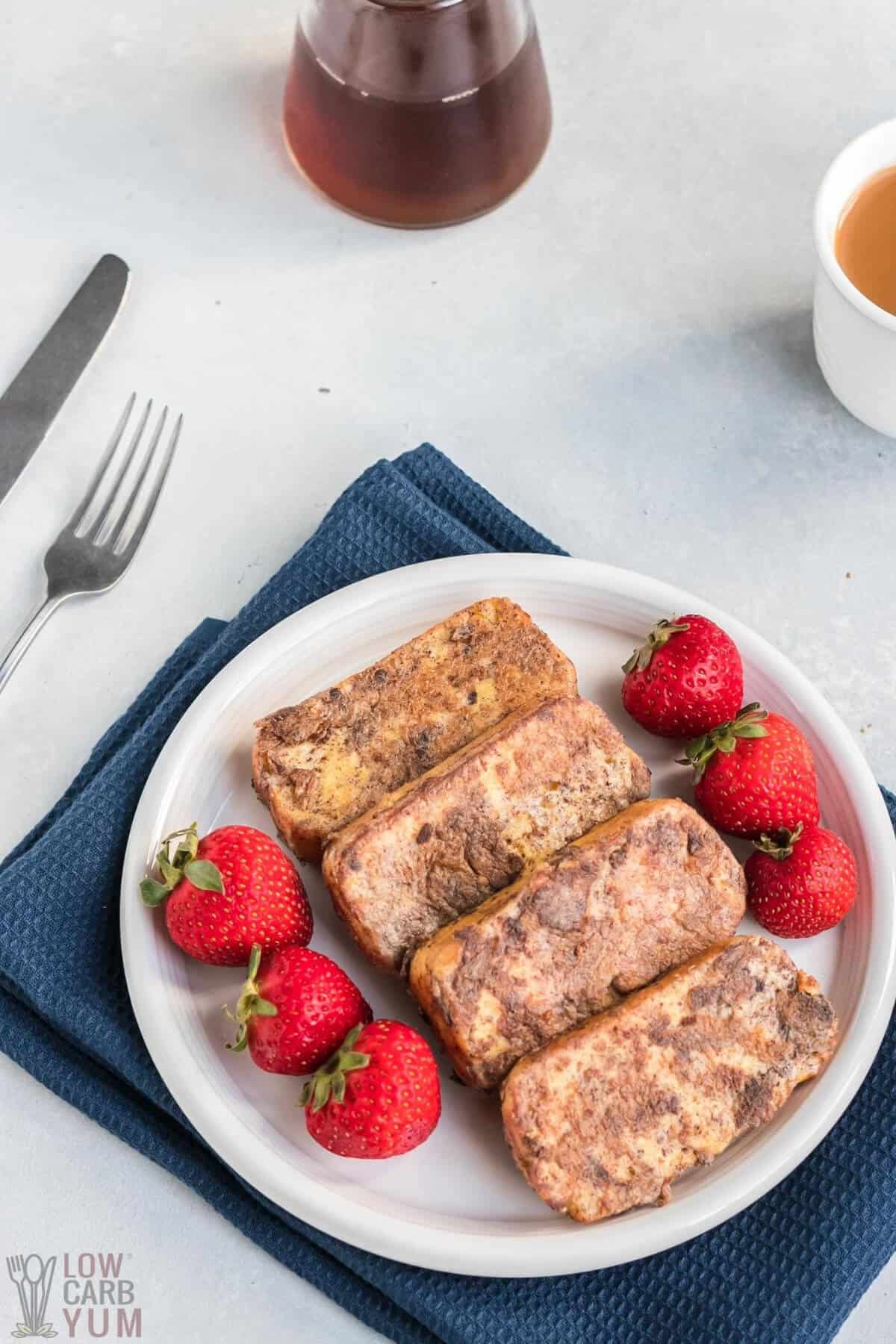 15. Easy keto shakshuka
This low carb shakshuka combines eggs, tomato sauce, and keto-friendly vegetables for a nutritiously complete and delicious meal.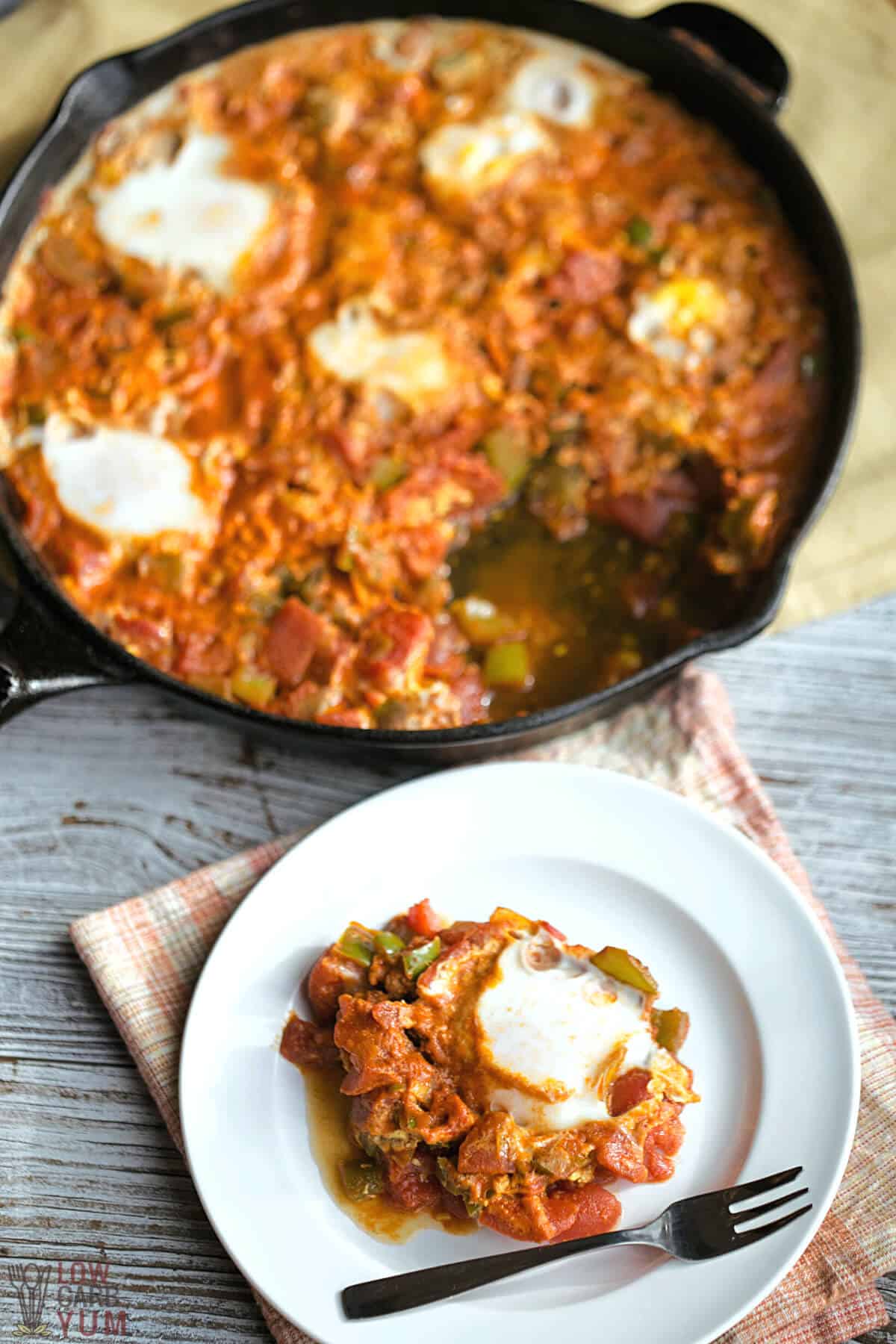 Keto breakfast ideas: Drinks
No morning is complete without a cup of coffee! Pair your low-carb breakfast with any of these keto drink recipes. And if you're not a coffee drinker, never fear! I have caffeine-free options as well.
16. Sugar-free peppermint mocha latte
My sugar-free peppermint mocha latte can be enjoyed year-round, topped with sugar-free whipped cream.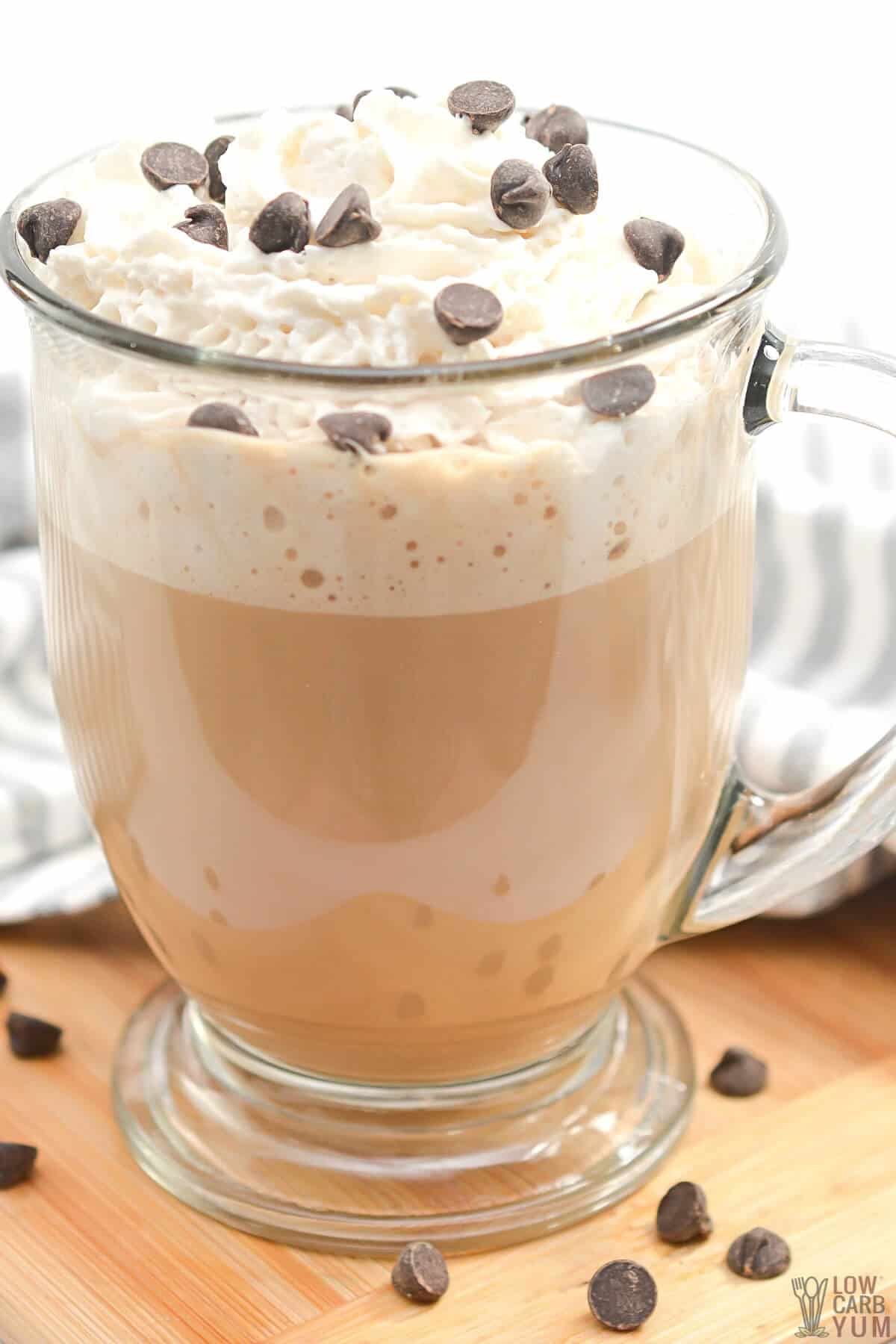 17. Bulletproof coffee
This bulletproof coffee is a keto staple and can be made with butter, oil, or ghee.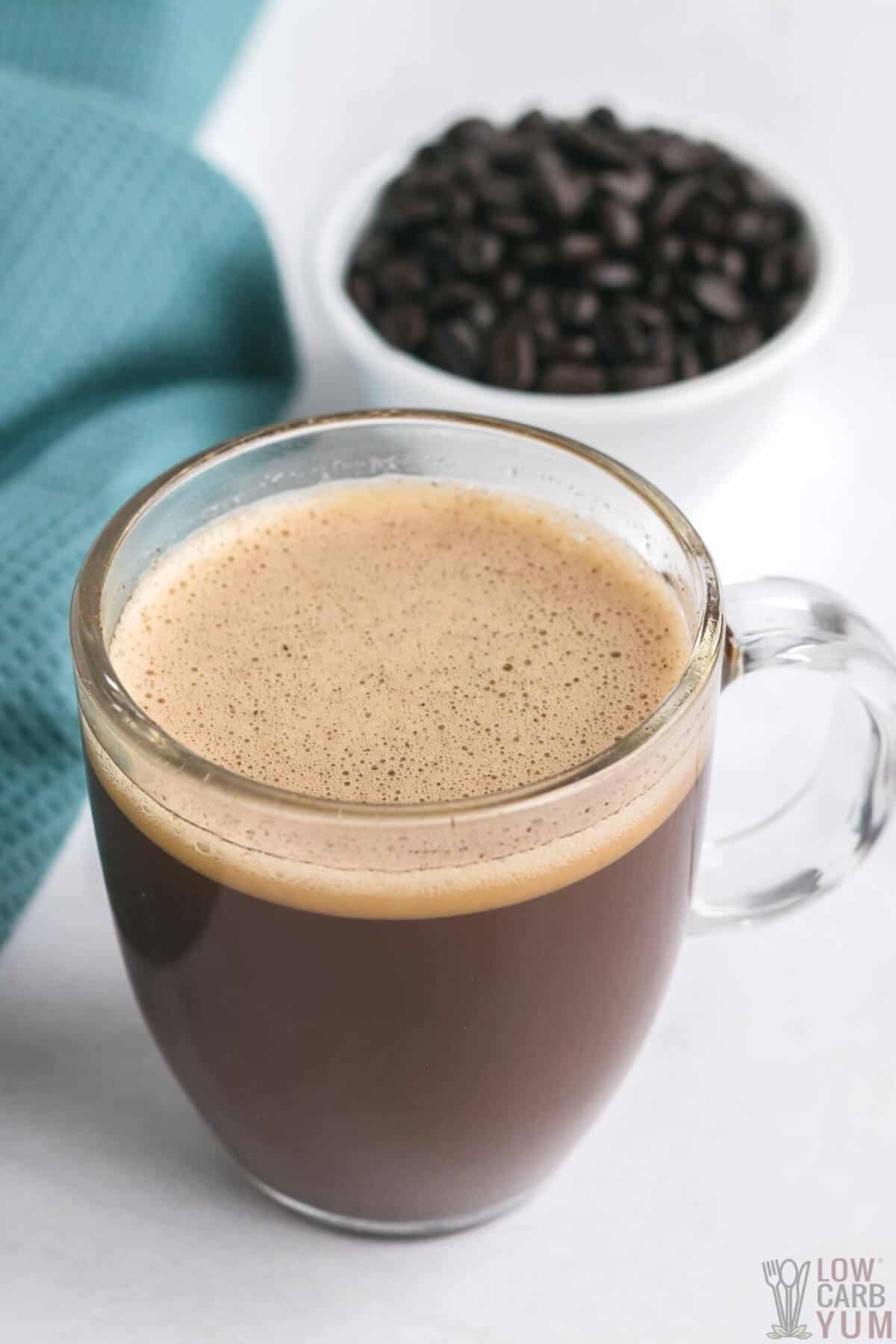 18. Keto coffee creamer
My keto coffee creamer is the ingredient you NEED for your morning coffee.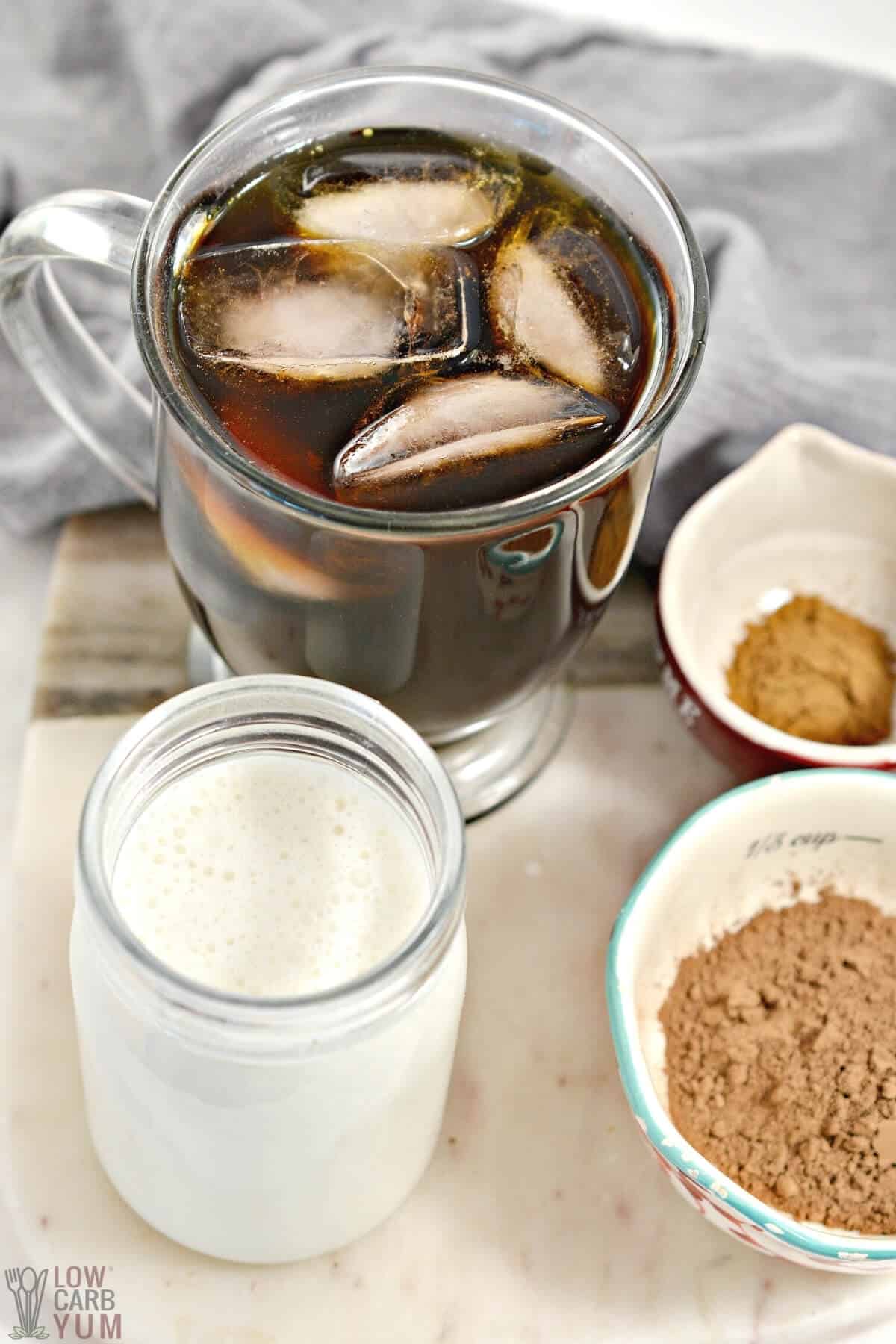 19. Matcha green tea smoothie
This matcha green tea smoothie is filled with everything good, including green tea powder, chia seeds, and Greek yogurt.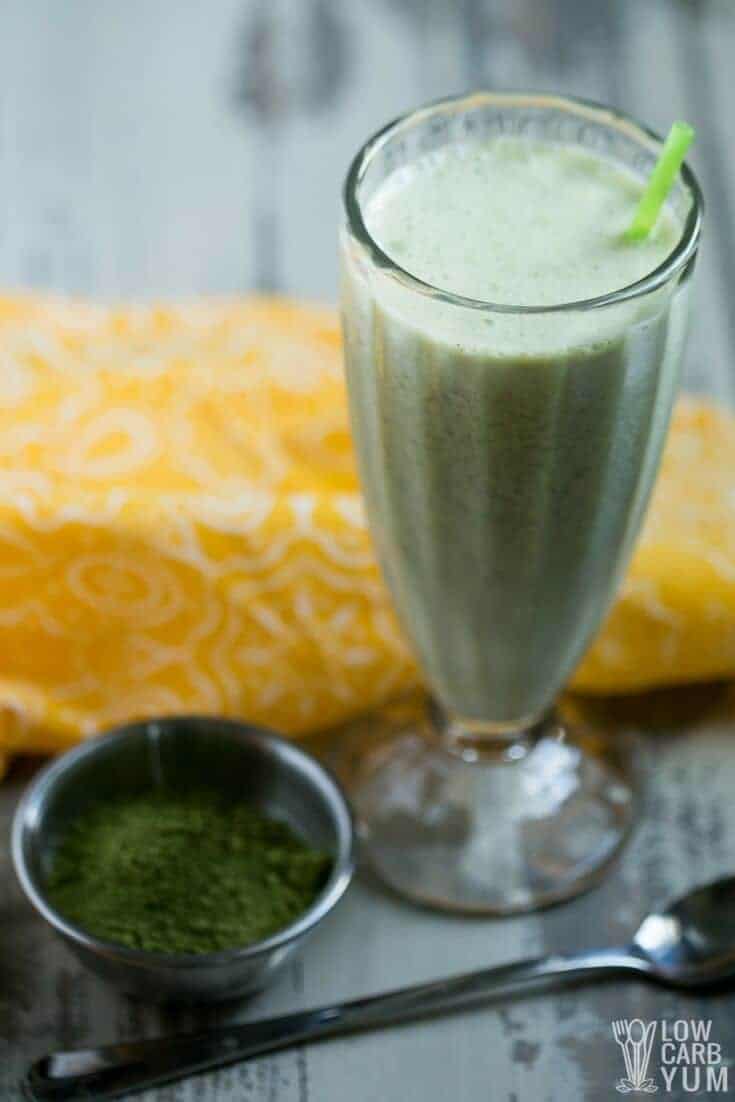 20. Keto salted caramel mocha
My salted caramel mocha tastes just like the Starbucks version, without any sugar!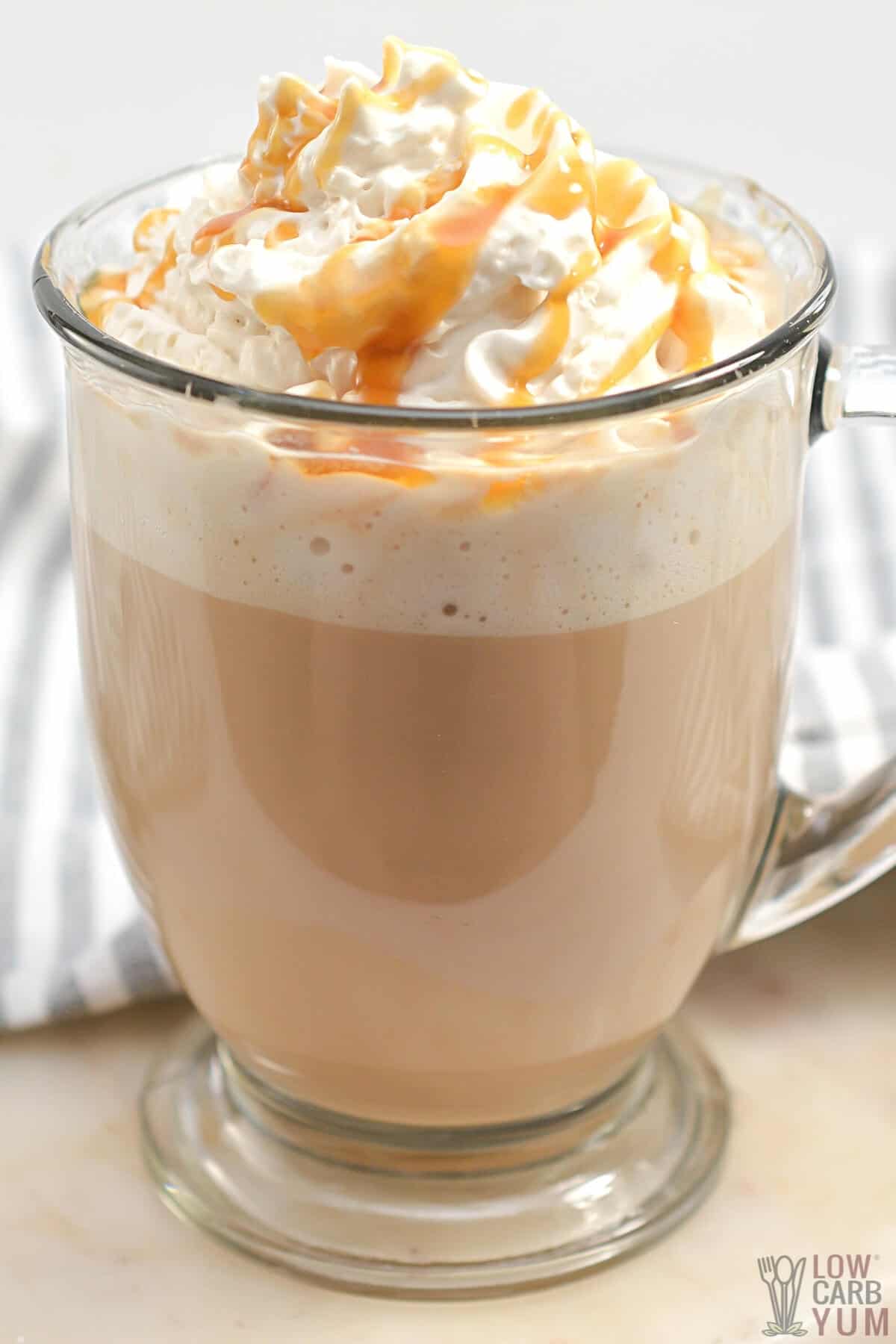 21. Keto chai tea
This low carb chai masala tea is strong, spicy, and nothing short of decadent.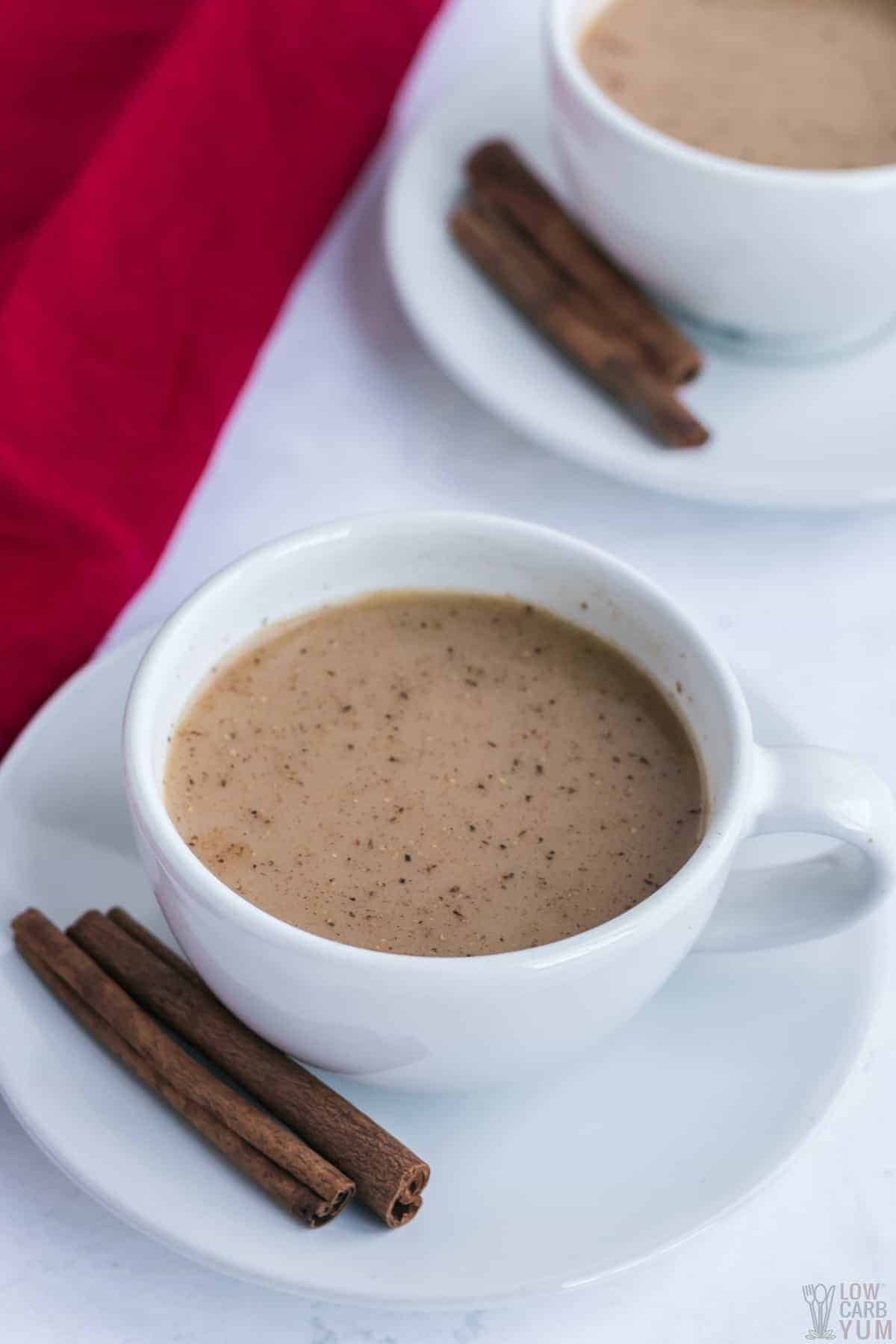 22. Iced white chocolate mocha
My iced white chocolate mocha is made with fresh espresso, white chocolate, and keto whipped cream.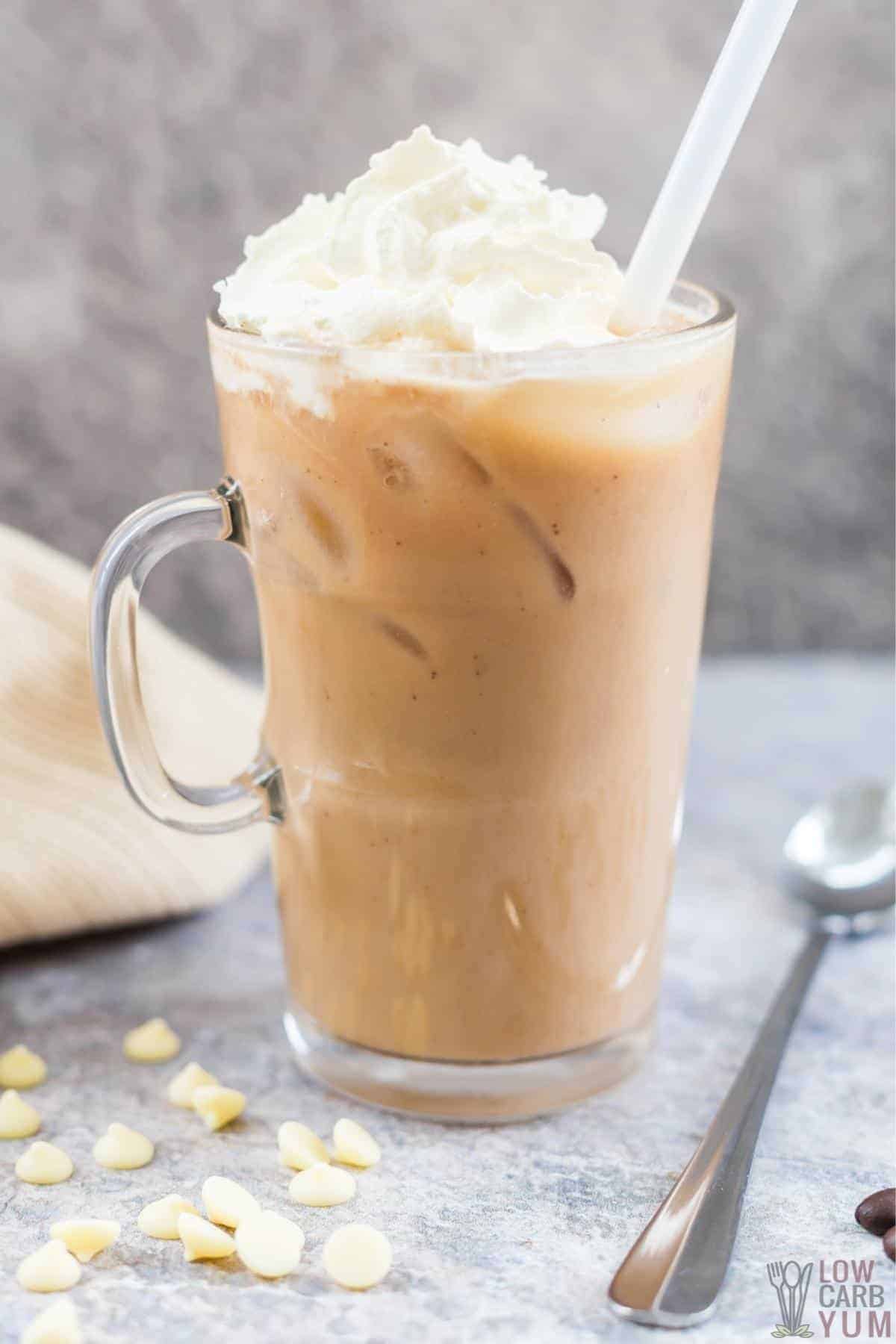 23. Keto iced coffee
My simple recipe for iced coffee can be made with the low-carb milk of your choice.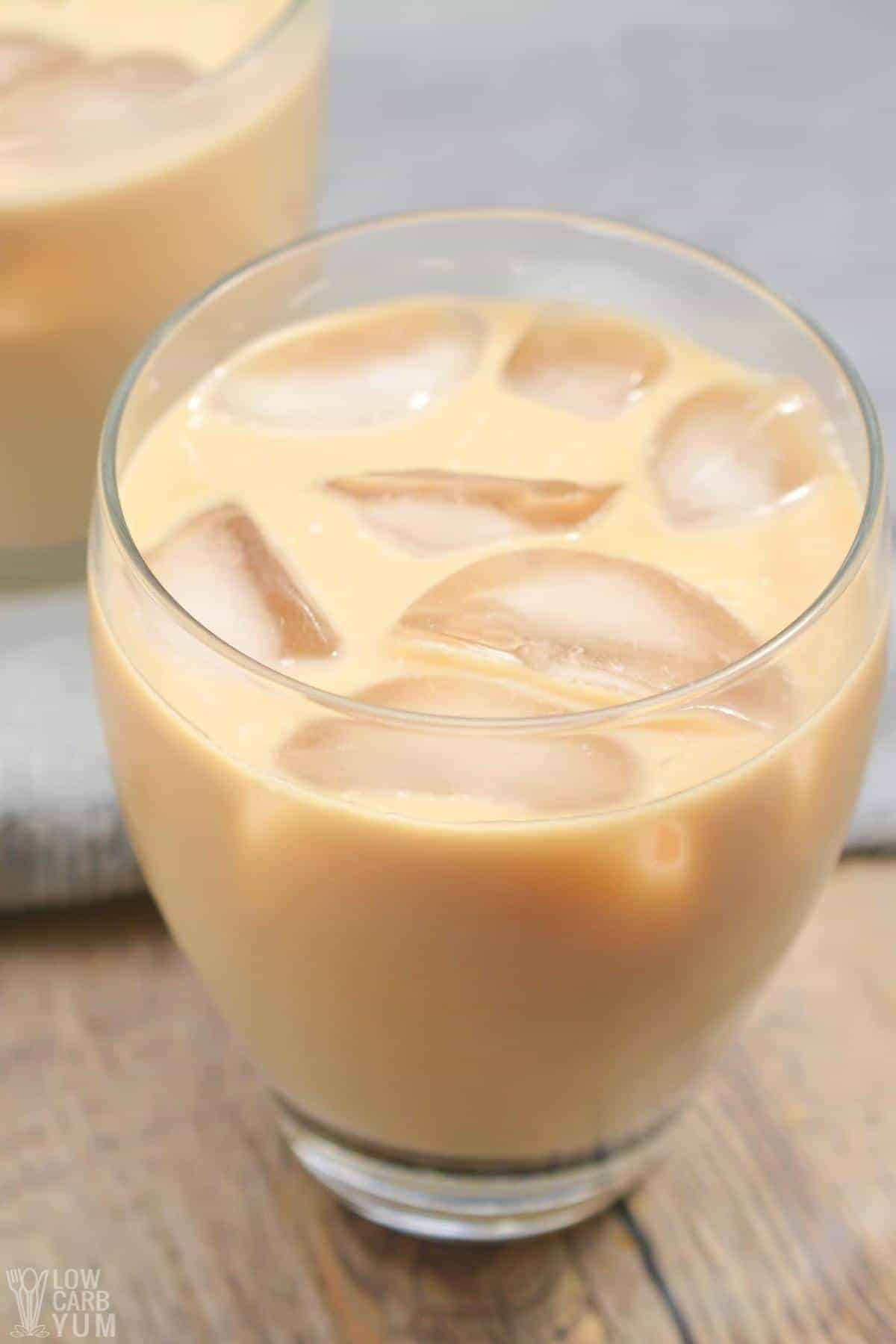 24. Coconut milk strawberry smoothie
This coconut milk strawberry smoothie is fresh, creamy, and made in just 4 minutes or less!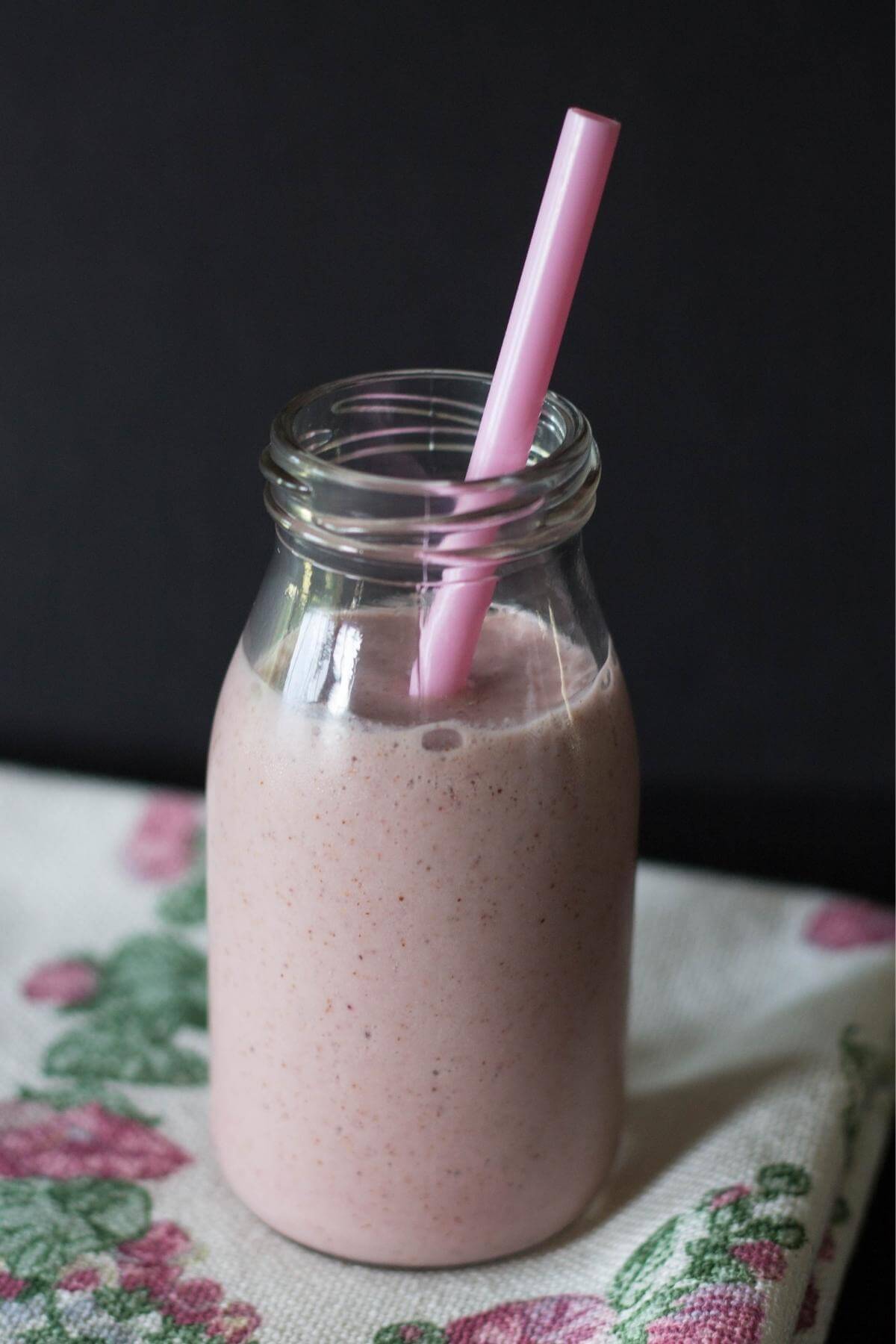 25. Keto iced matcha latte
My iced matcha latte is a great coffee alternative, with a boost of green tea paired with unsweetened almond milk.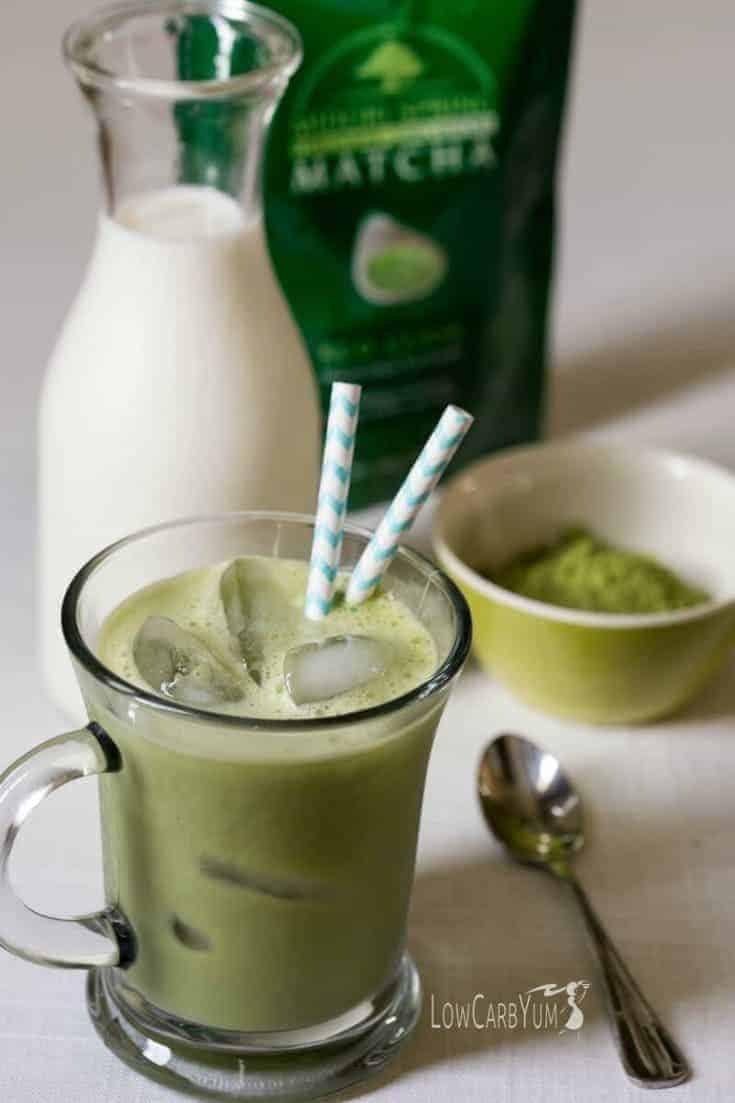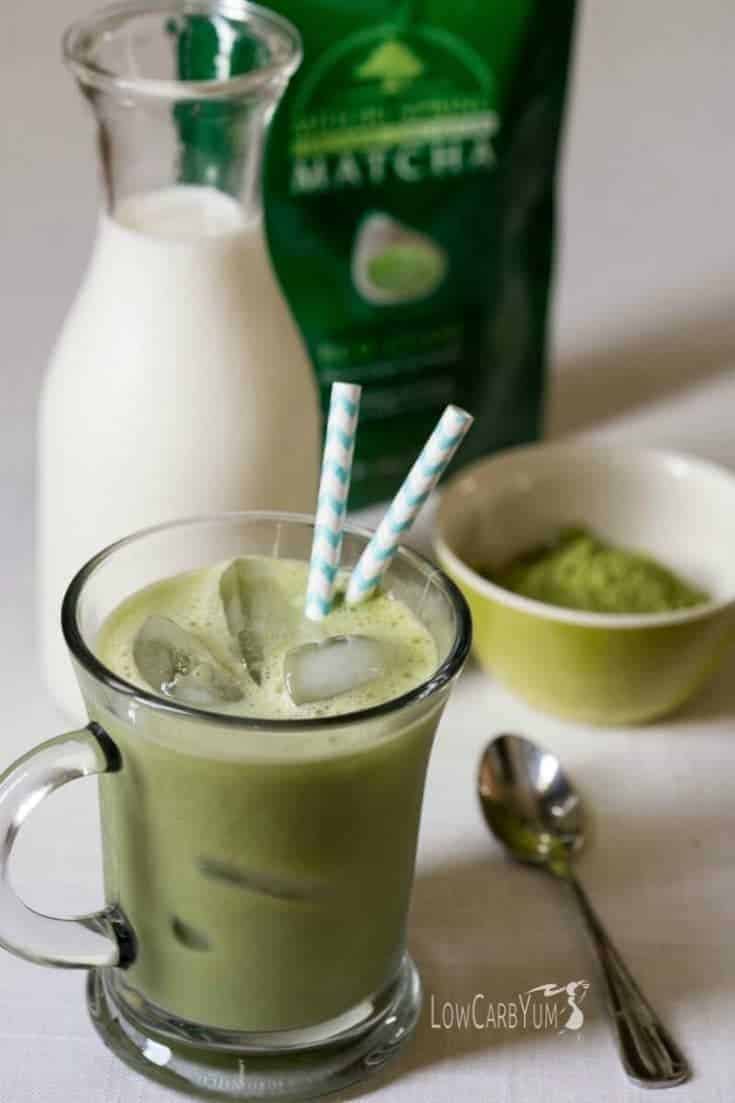 26. Bulletproof tea
You've heard of bulletproof coffee, but what about bulletproof tea? My recipe is made with healthy fats, including coconut oil and canned coconut milk.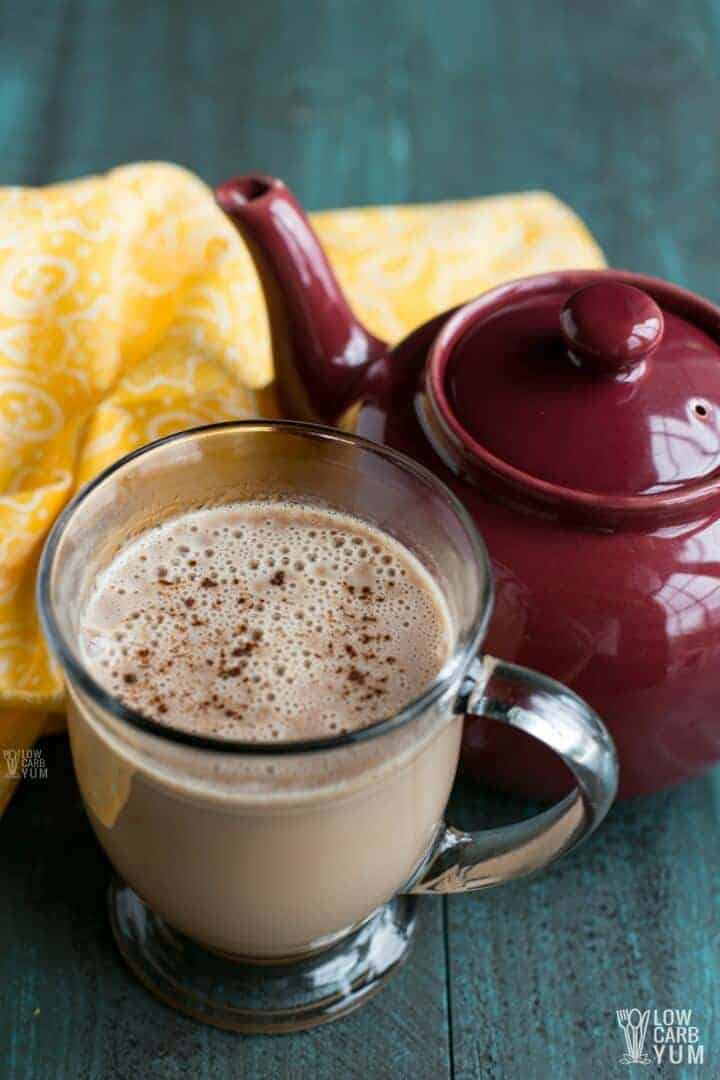 Keto breakfast ideas: Sides
If you're wanting a light breakfast or need to bump up your base meal for extra satiety, these keto breakfast sides are perfect for the job!
Each side is filled with healthy fats and tons of flavor, all at a low carb count.
27. Keto breakfast muffins with cottage cheese
My low carb breakfast muffins are made with parmesan, cottage cheese, and sugar-free bacon. Make them Sunday night for your busy mornings ahead!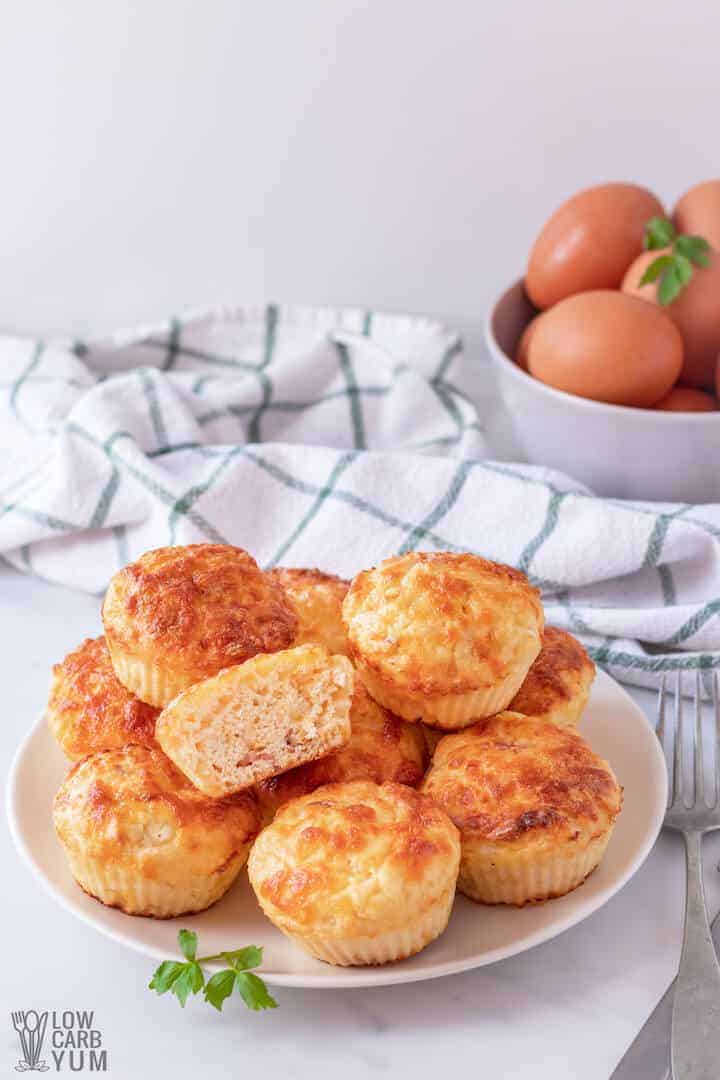 28. Instant Pot Sous Vide Keto Egg Bites
These keto egg bites are a low-carb staple. Grab a few when you're in a rush, or add them to the side of your favorite keto meals.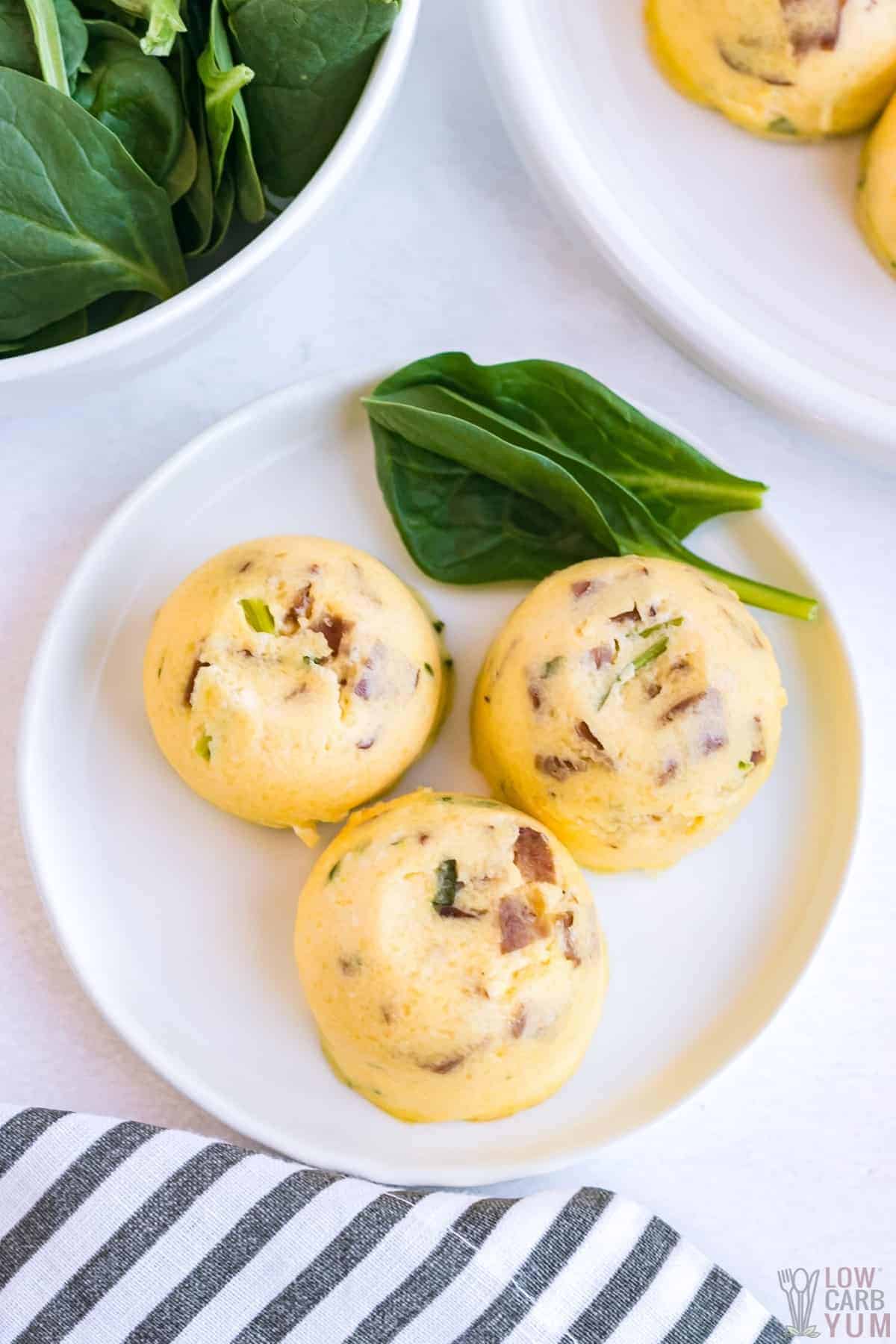 29. Crispy keto bacon
Bacon is an awesome keto side dish because of its high fat content. Try my microwaved bacon or oven-baked bacon.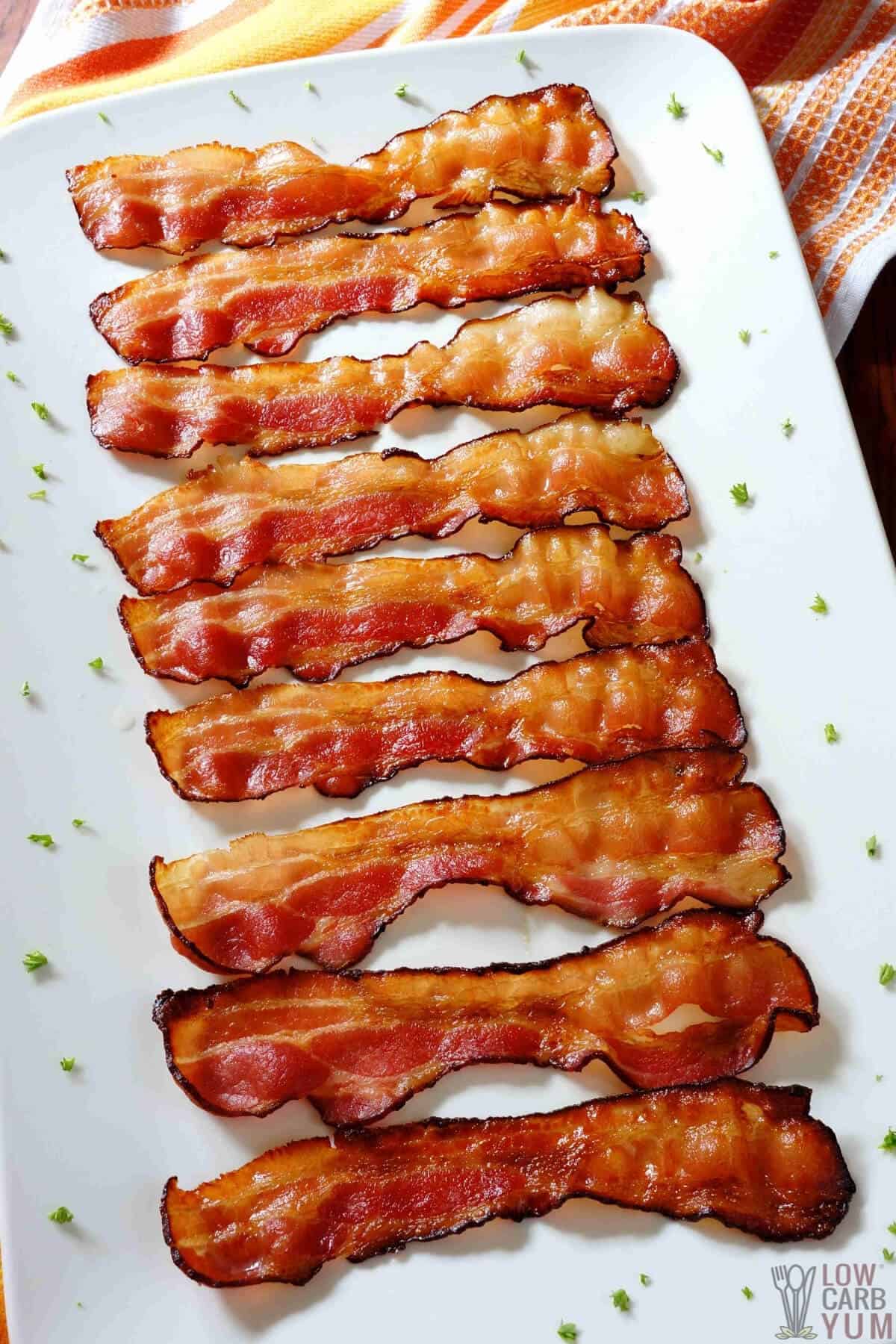 30. Keto cabbage hash browns
These low carb cabbage hash browns get super crispy when fried and are just as tasty as potato hash browns.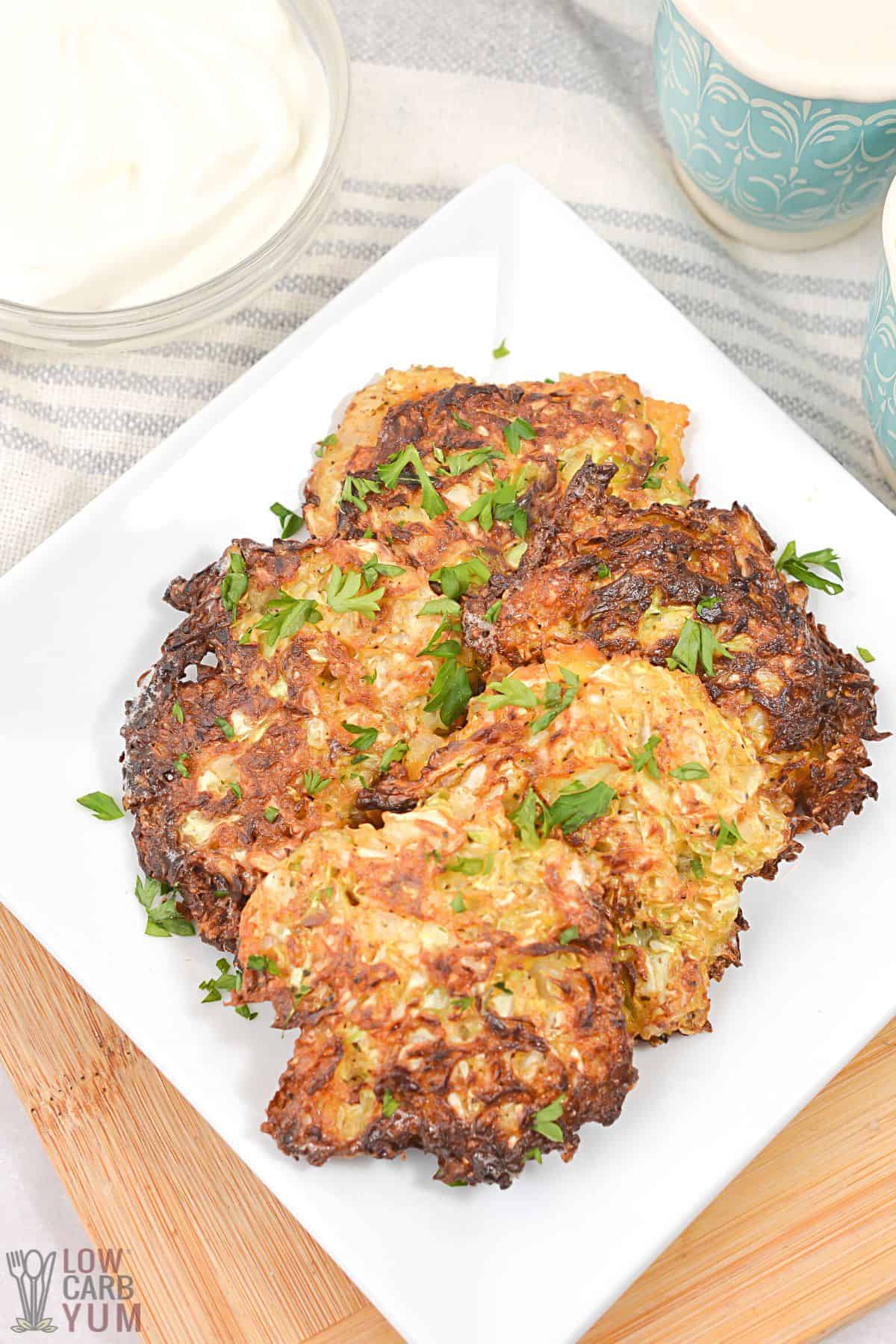 31. Keto maple syrup
This keto maple syrup is a breakfast table staple. Include a side dish of syrup in your favorite pancake, waffle, and French toast recipes.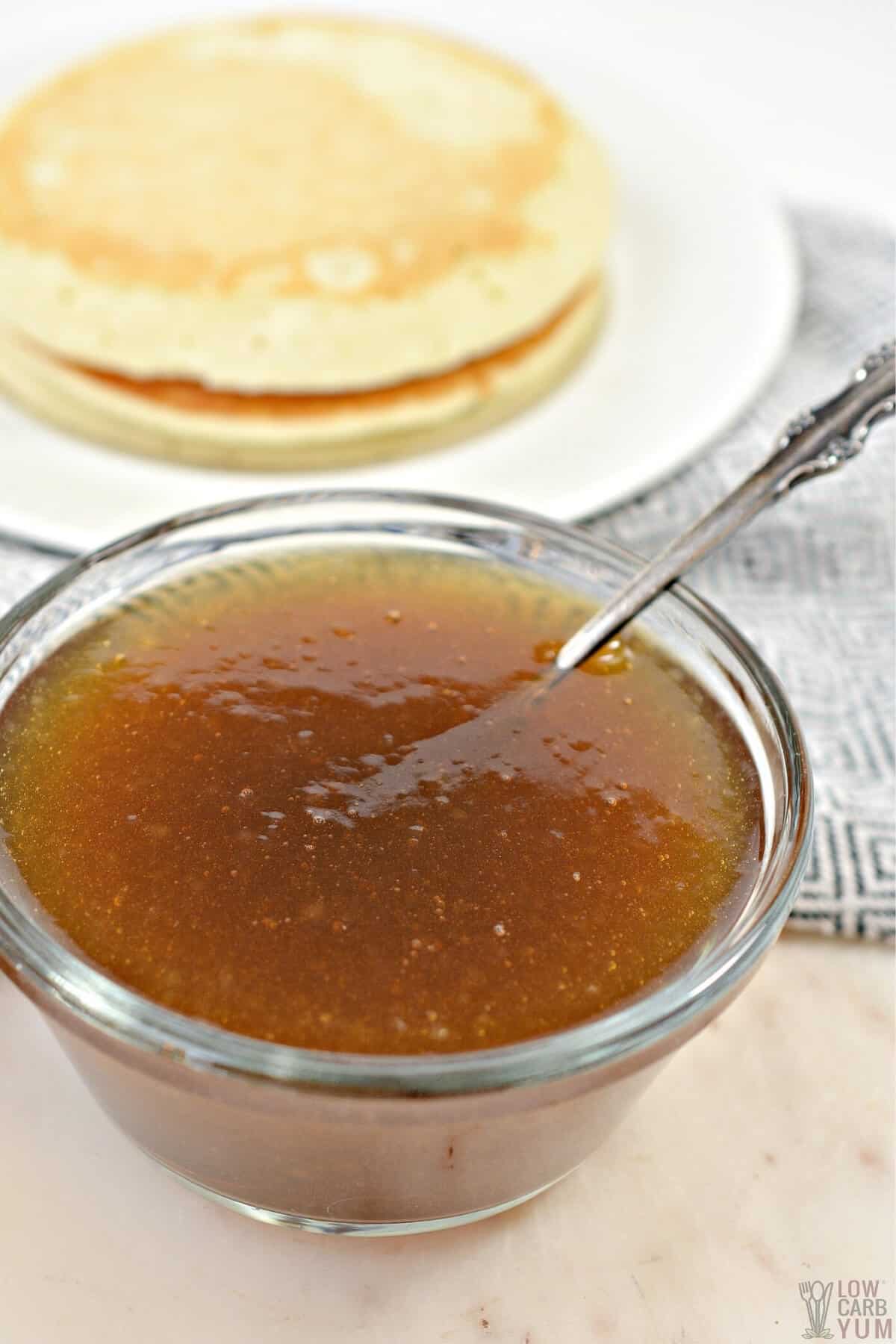 32. Low-carb sausage balls
These low-carb sausage balls are low-carb and gluten-free and make an awesome side to low-carb egg dishes.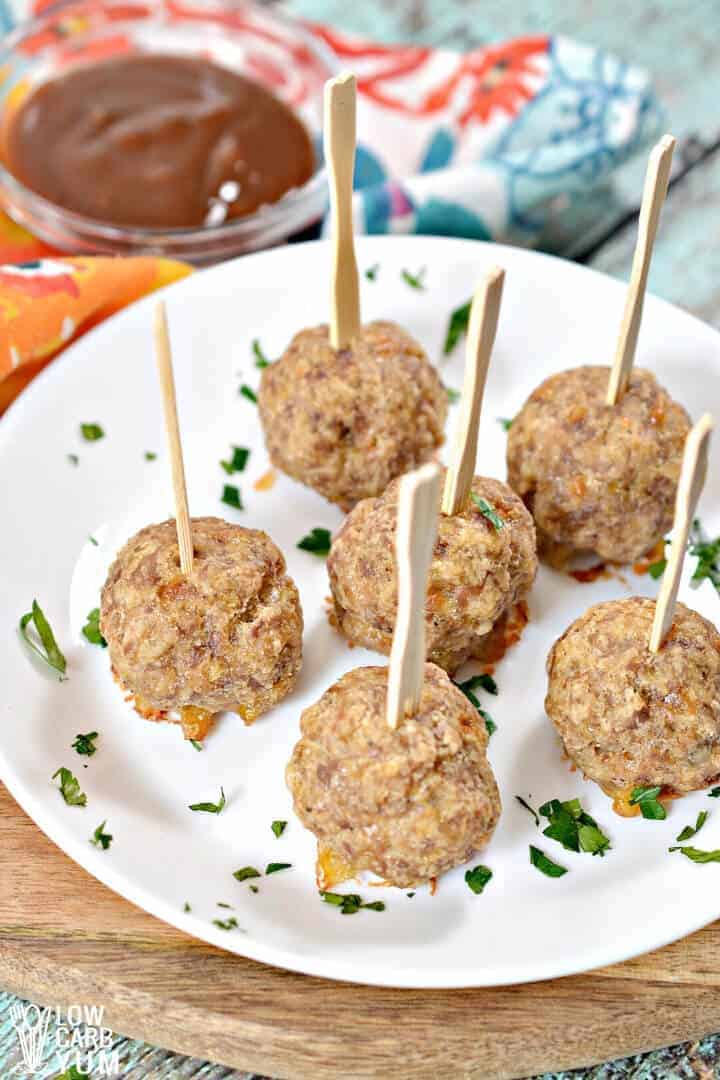 33. Keto ham and cheese frittata muffins
These ham and cheese frittata muffins are filled with ham, Edam, and mozzarella cheese.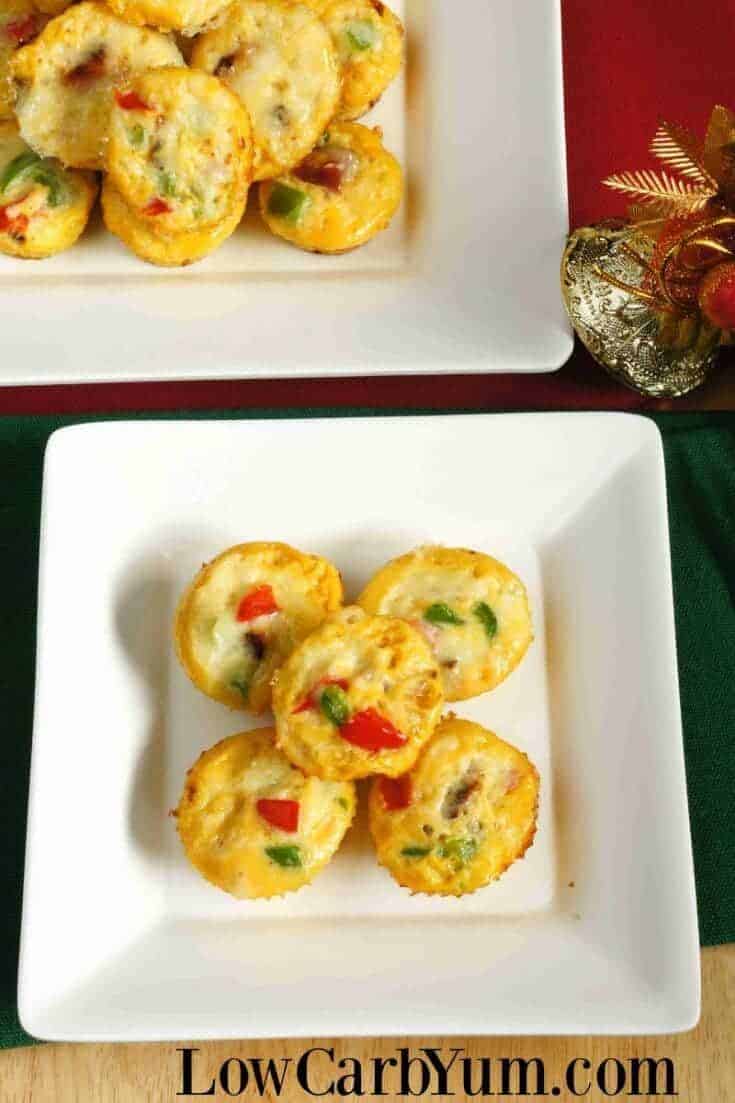 34. Keto buttery baked eggs
These buttery asiago baked eggs are a quick and easy side with just 1g net carbs per serving.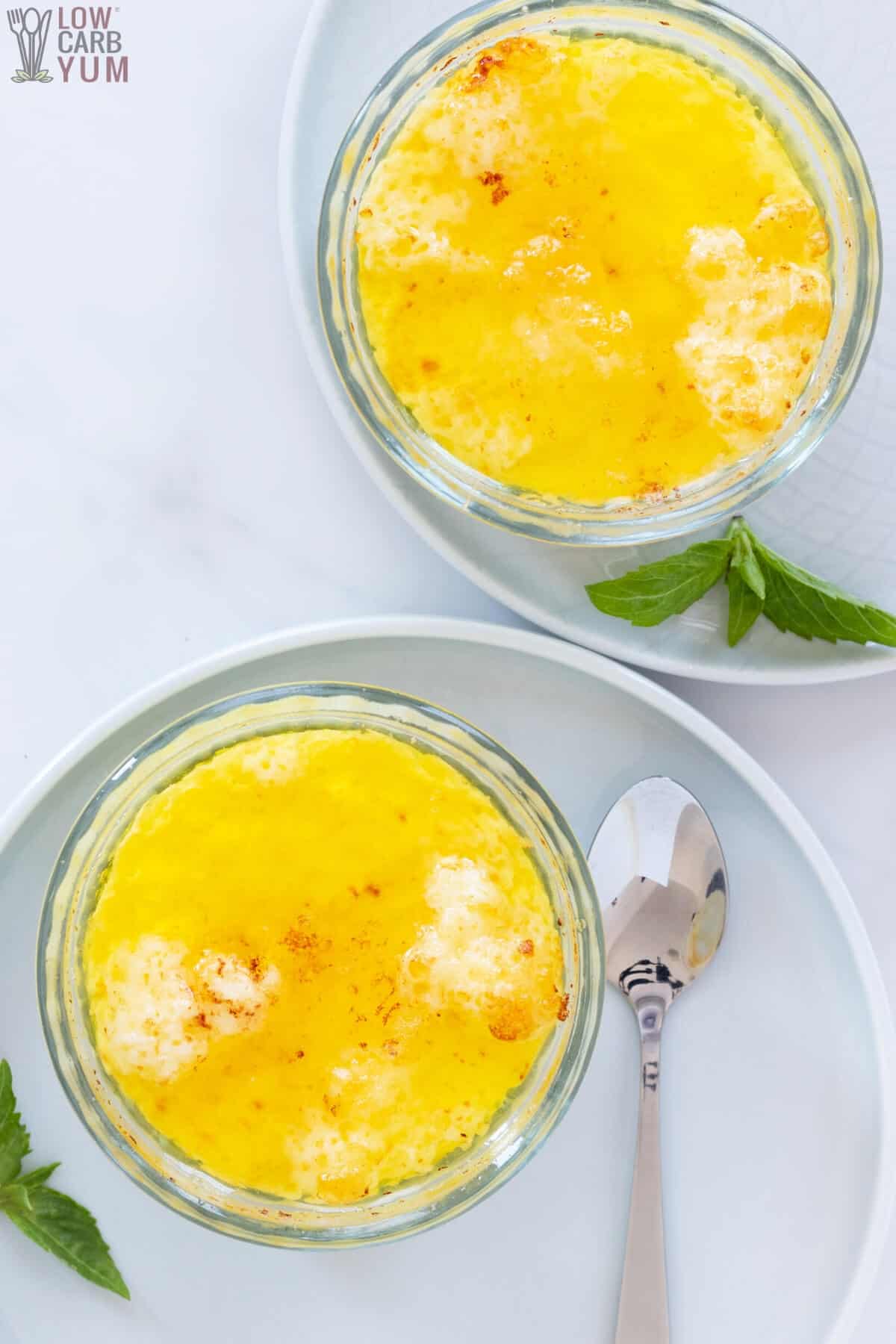 35. Radish keto hashbrowns
My low carb radish hashbrowns are perfectly paired with scrambled eggs.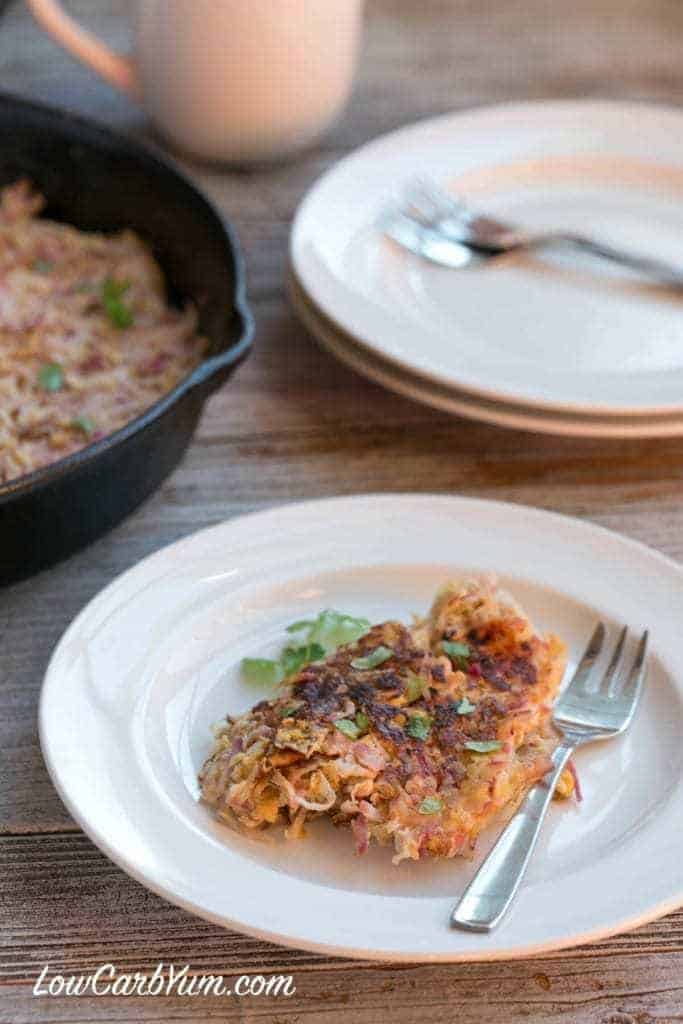 36. Low-carb English muffin
Bakes these gluten free English muffins for a quick snack, or use them to make keto breakfast sandwiches!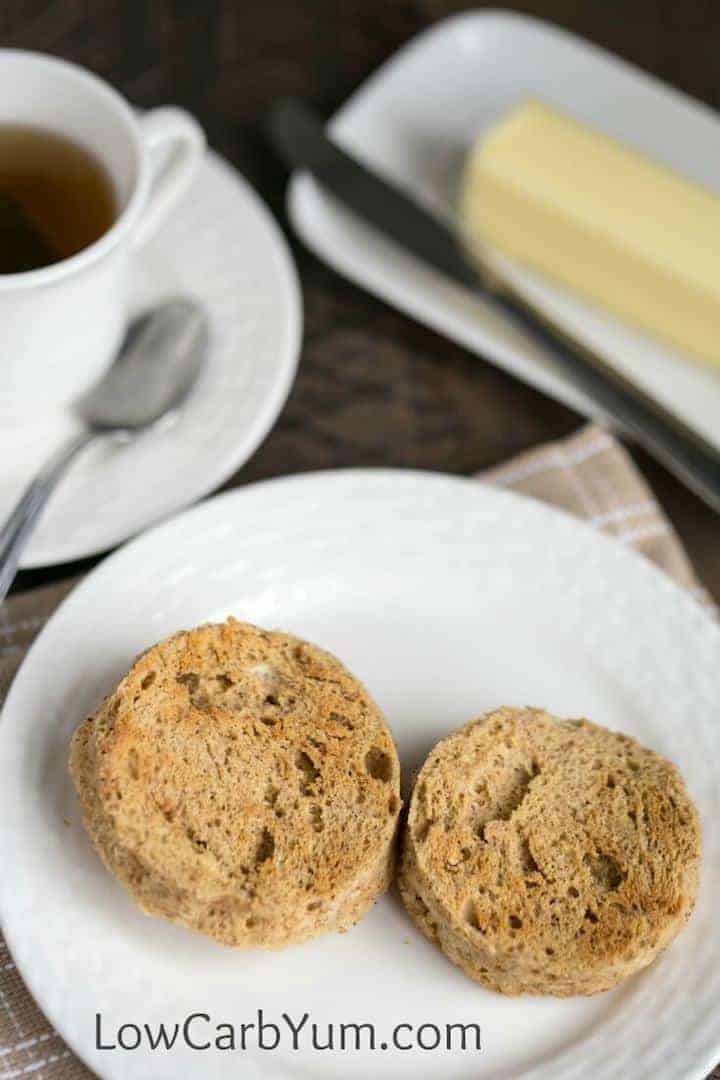 37. Pepperoni pizza muffins
These pepperoni pizza muffins are low-carb, portable, and truly yummy.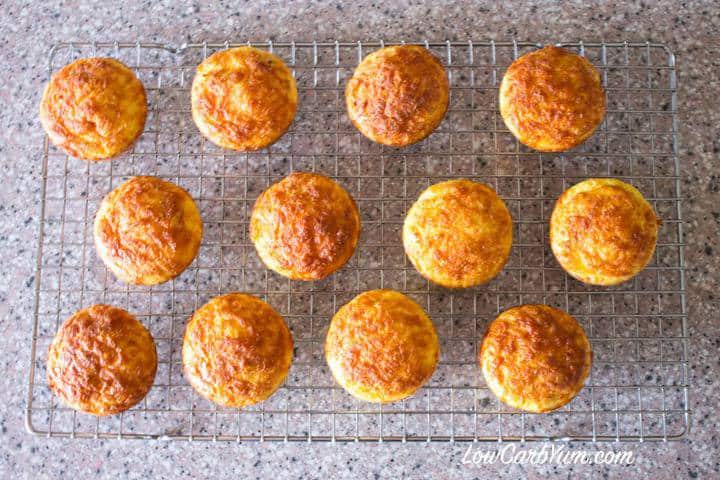 38. Fluffy scrambled eggs
These fluffy scrambled eggs are the ultimate keto side dish for pancakes, french toast, and more.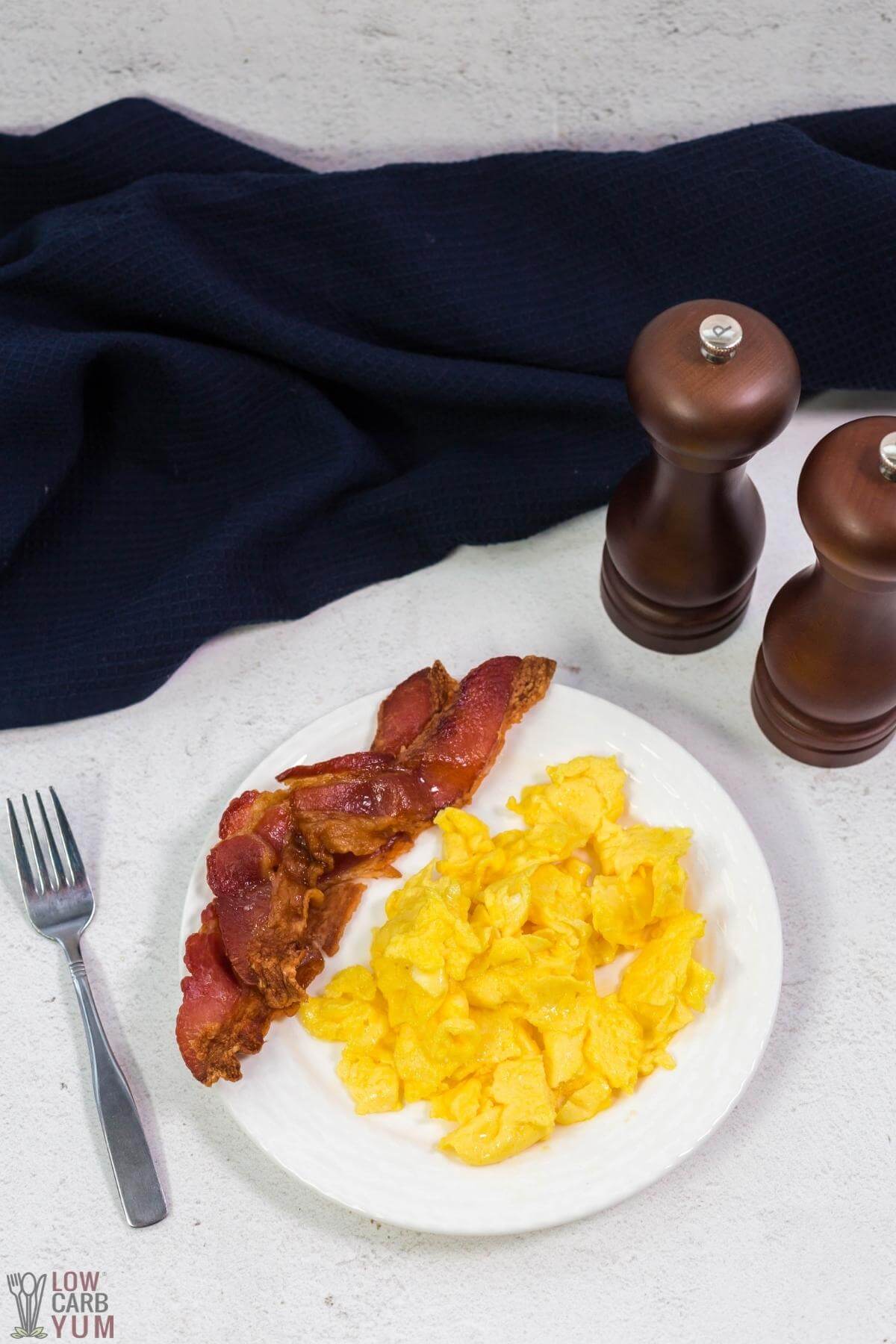 Keto breakfast ideas: Treats
We all deserve a treat once in a while! And with these recipes, you can enjoy a low-carb treat for breakfast while maintaining your keto diet.
39. Keto chocolate donuts
These low carb chocolate donuts are sugar-free and definitely kid-approved.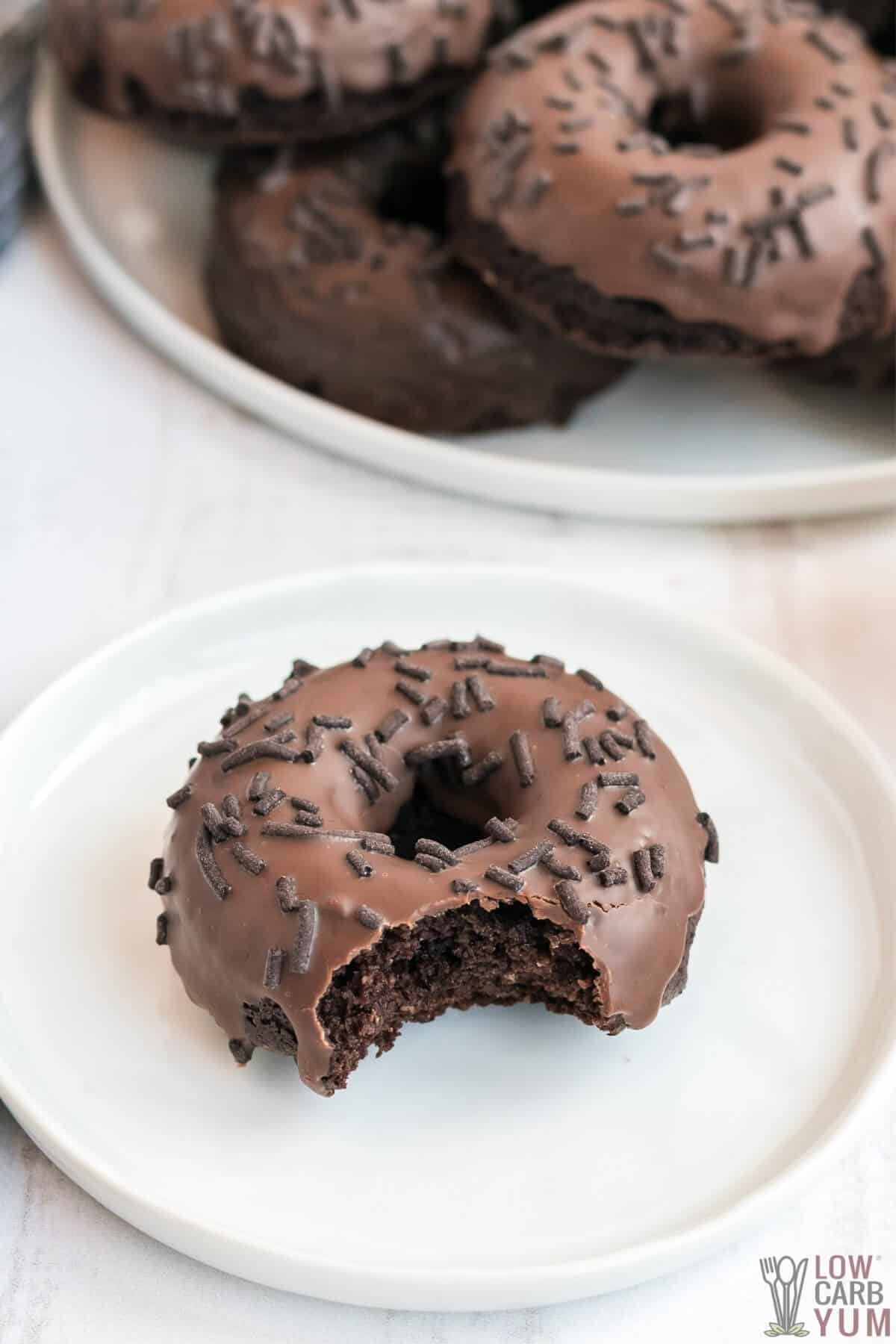 40. Cinnamon rhubarb muffins
Butter one of these cinnamon rhubarb muffins for an absolute treat.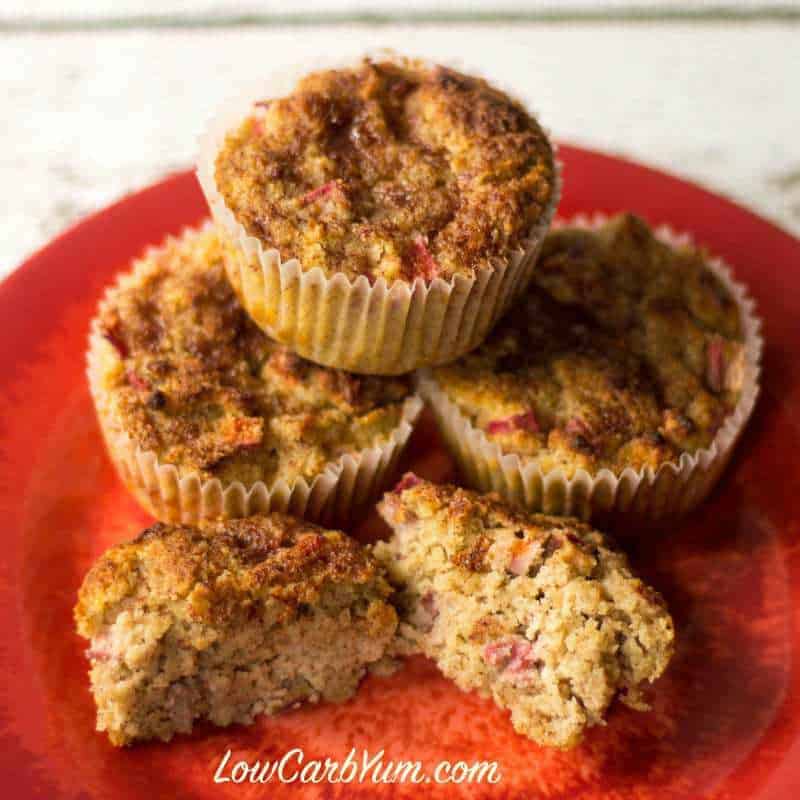 41. Easy Oreo chaffles
These Oreo chaffles are so tasty, they'd make an awesome birthday breakfast surprise!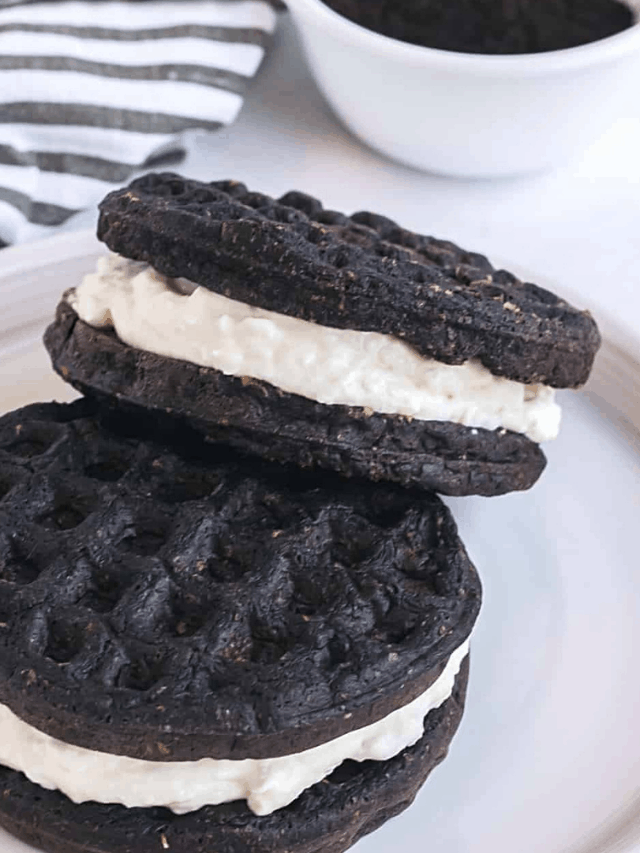 42. Keto bagels
My low carb bagels can be done up however you'd like. Try cream cheese, bacon, and fried eggs.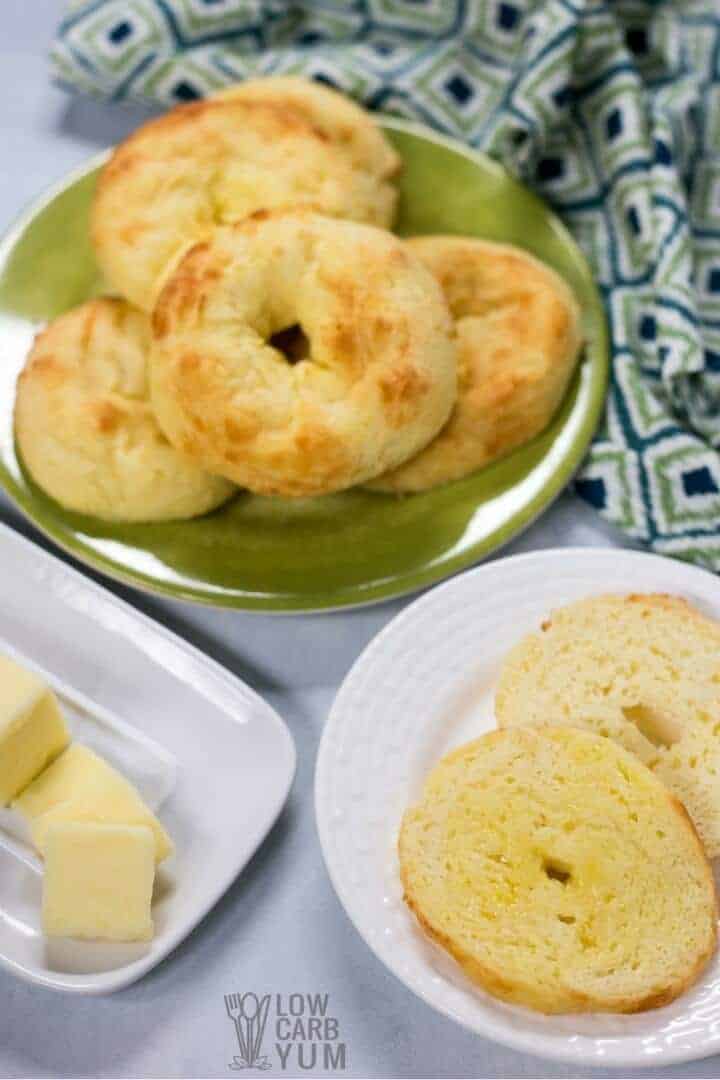 43. Cranberry orange keto scones
These cranberry almond flour scones have a ton of fruity flavor and are best enjoyed with a hot drink.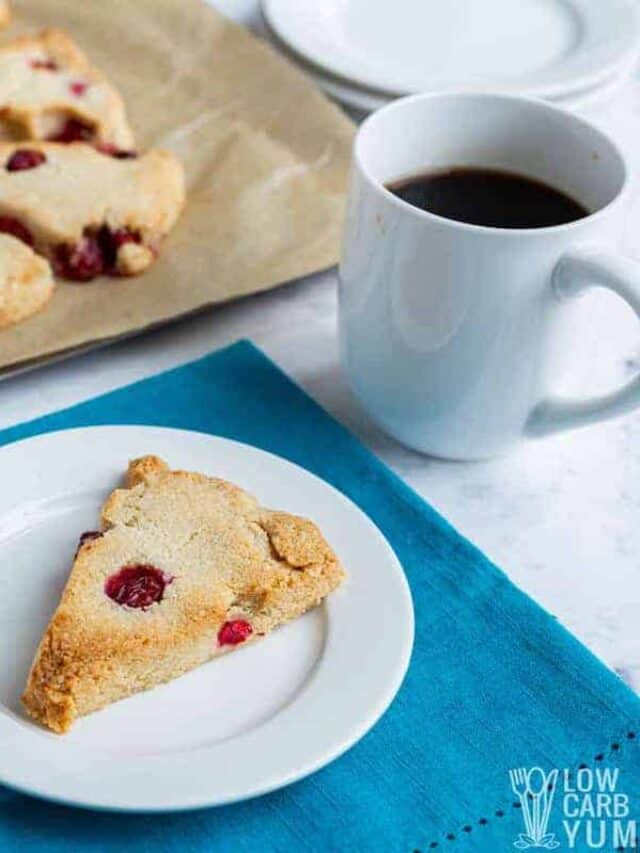 44. Keto pumpkin donuts
My low carb pumpkin cake donuts can be topped with cinnamon sugar and a sugar-free glaze for a breakfast you'll crave.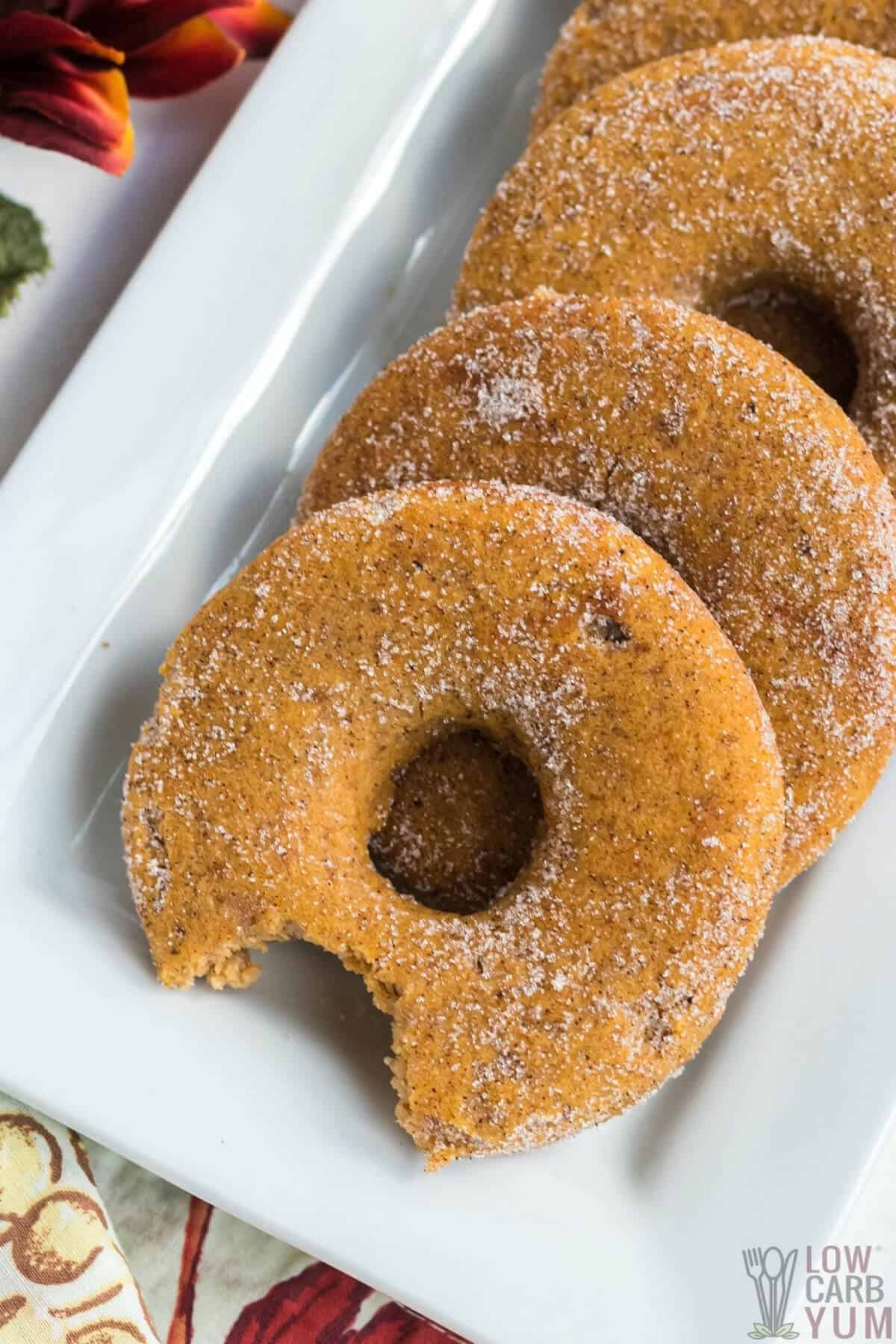 45. Healthy banana muffins
These healthy banana muffins are made with almond flour and coconut flour for a gluten-free delight!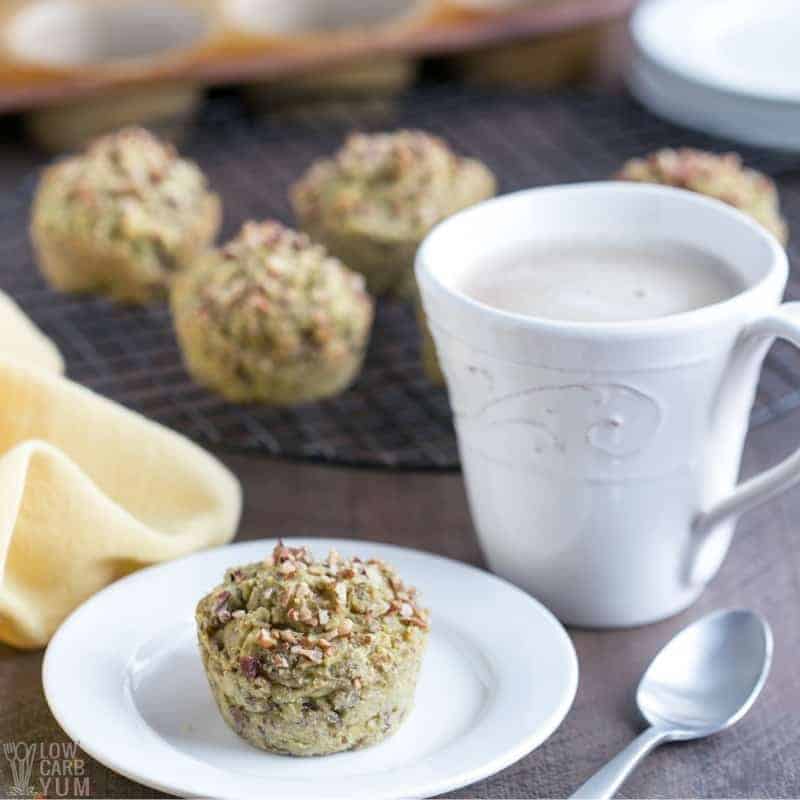 46. Keto cheese Danish
This low carb cheese Danish makes one of my top keto breakfasts for its perfect balance of sweet and savory.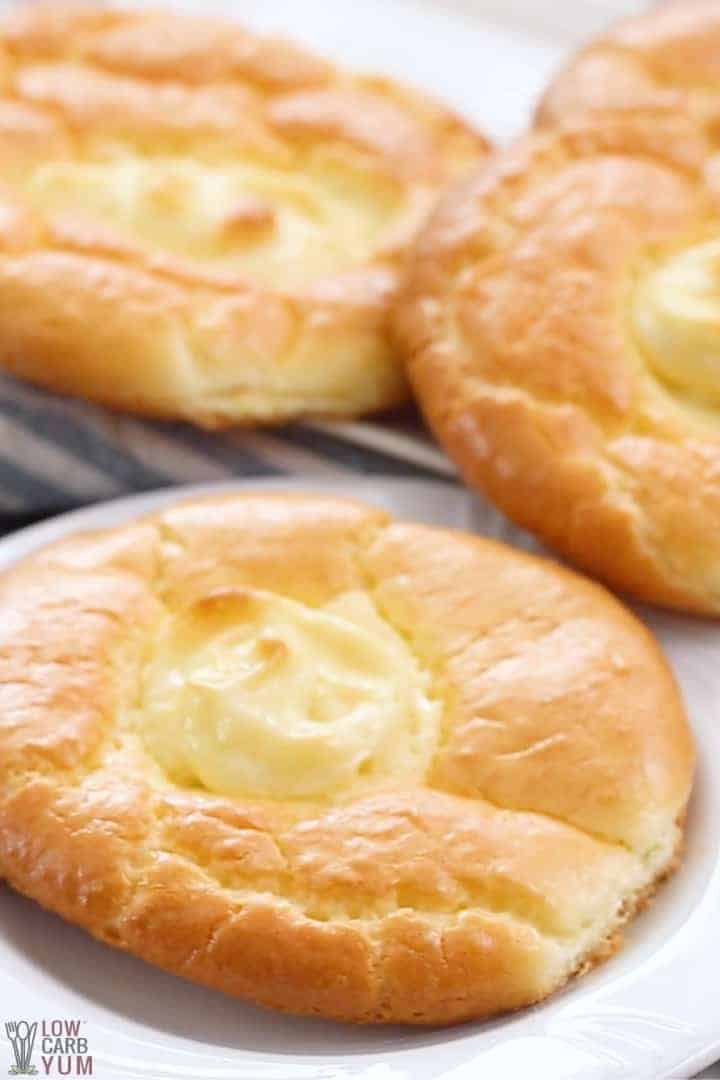 47. Low-carb rainbow pancakes
These low-carb rainbow pancakes are bright and cheerful. They'd make anyone smile!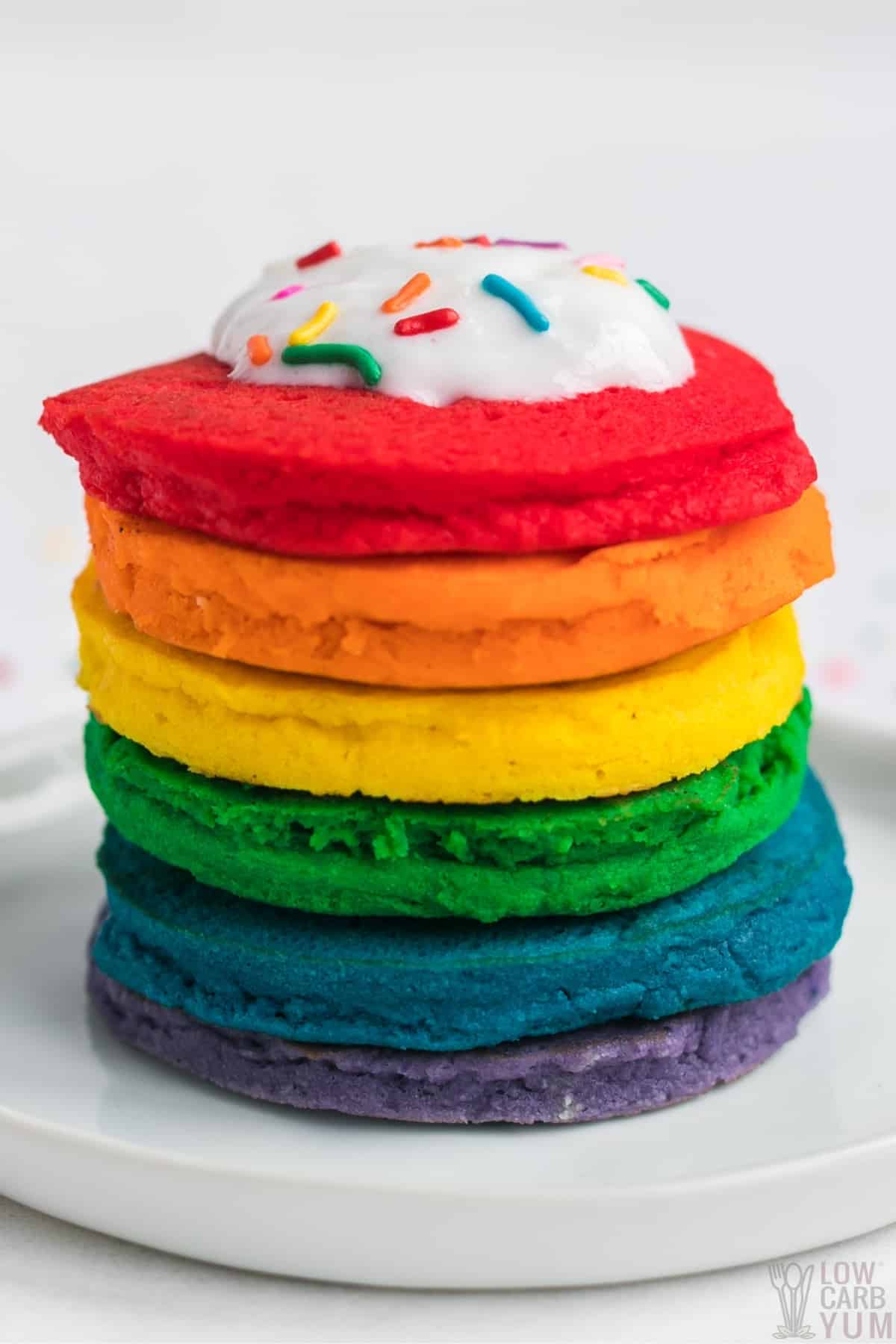 48. Gluten-free zucchini blueberry muffins
This list wouldn't be complete without some keto blueberry muffins. And as a bonus, my zucchini blueberry muffins have hidden veggies for extra nutrition.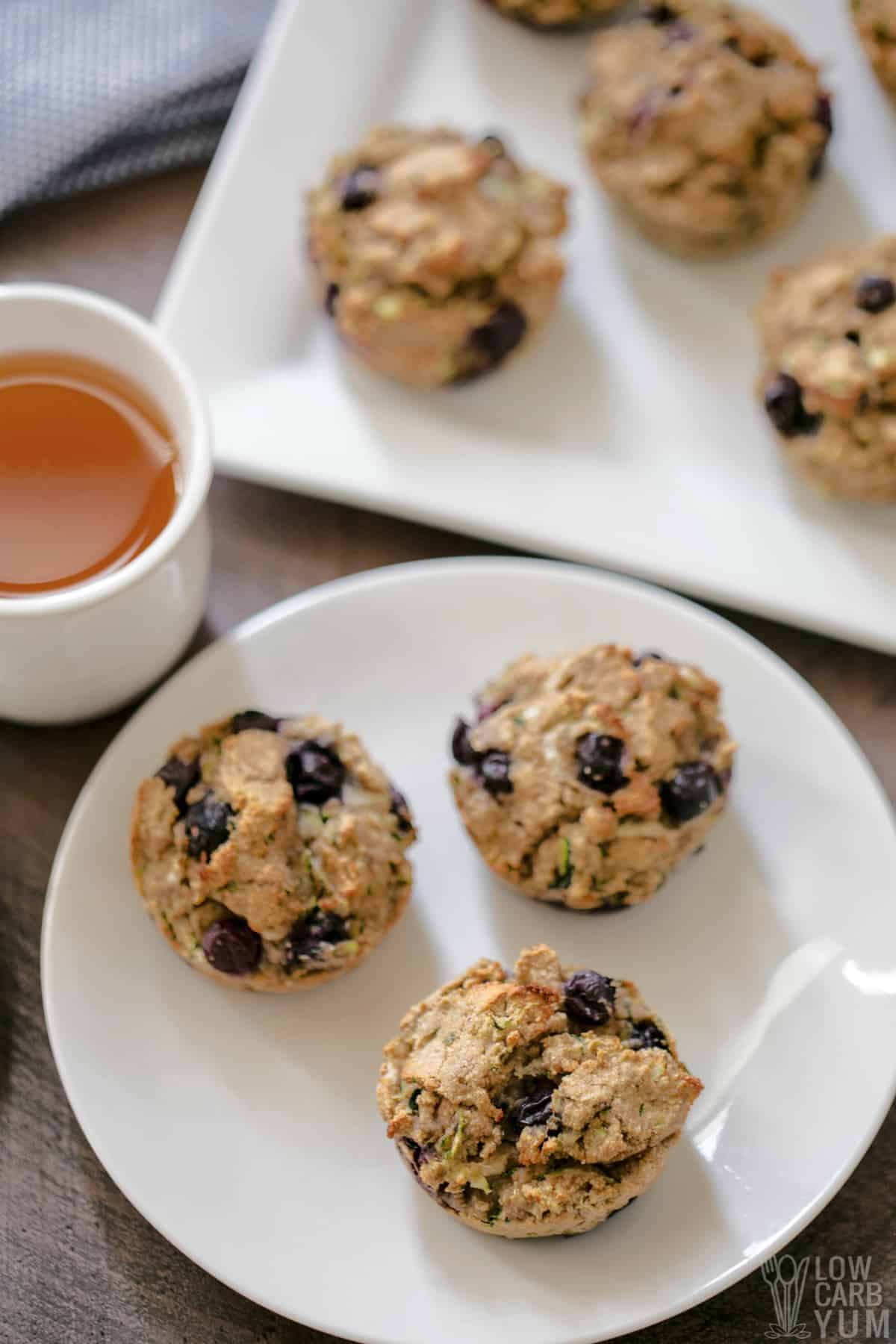 49. Coconut flour donuts with icing
These coconut flour donuts taste too good to be keto – but they are!
Chocolate icing makes them that much better.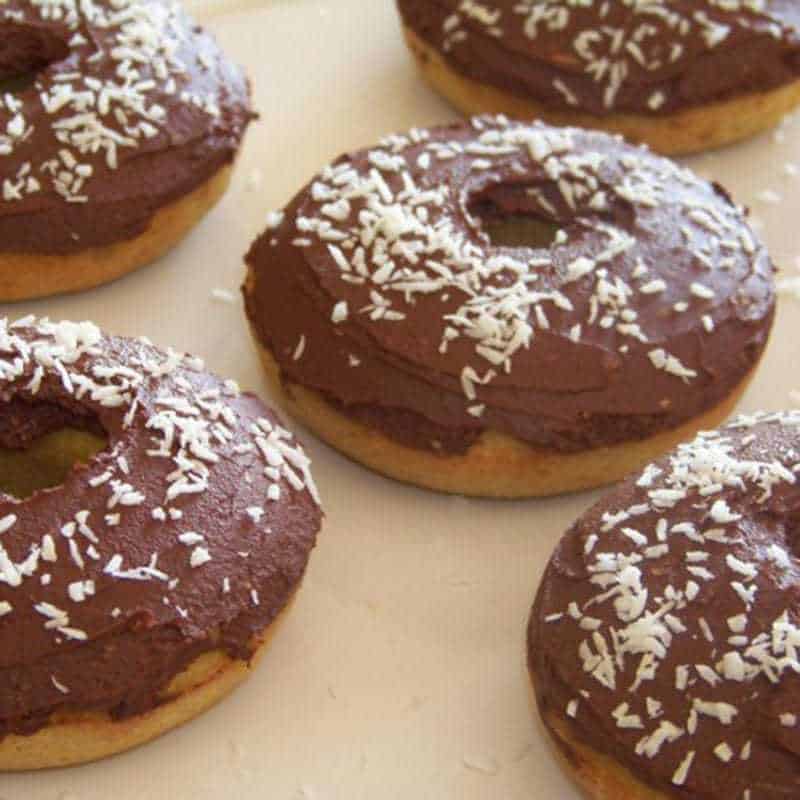 50. Keto cinnamon rolls
Looking for the best low-carb cinnamon rolls? My keto cinnamon rolls take the cake! They're soft, fluffy, and best enjoyed warm.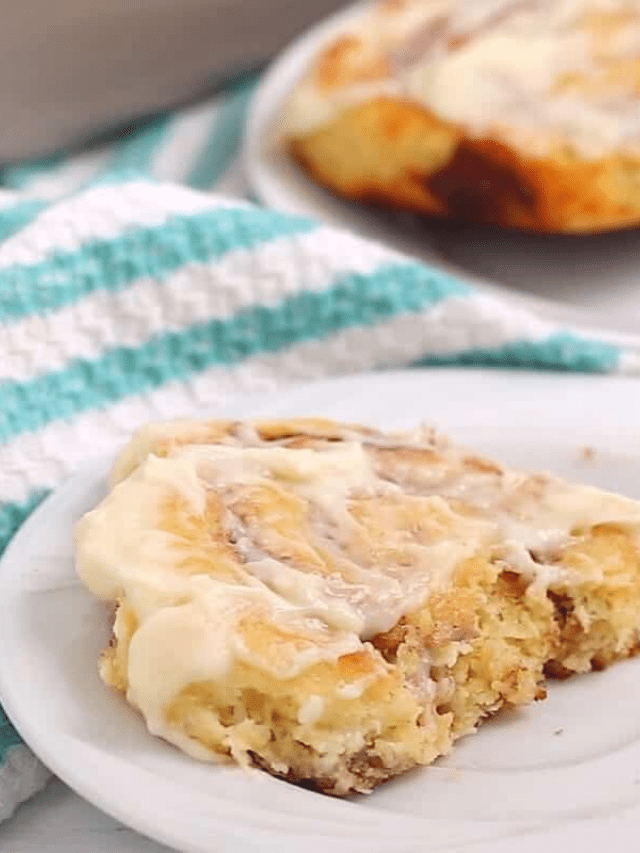 FAQs
Here are a few answers to the most frequently asked questions about my keto breakfast ideas and eating a low-carb keto breakfast.
If you don't see your question in this list, please leave it for me in the comments.
Can you eat oatmeal with keto?
Unfortunately, oats are not a keto-friendly food item. This starchy food contains primarily carbohydrates, with 23g net carbs per 100g serving.
But if you're an oatmeal lover, never fear!

You can enjoy a yummy "no oats oatmeal" made from ground flaxseed or chia seeds. Top with some low-carb raspberries and a drizzle of peanut butter for extra flavor!

For a full list of keto-approved foods, check out my Best Keto Foods List. It's perfect for anyone starting the keto diet.
Are bananas ok on keto?
Bananas are considered a high-carb fruit, with 20g net carbs per 100g serving. Because they're high in both carbs and natural sugars, they're not recommended for a keto diet.

You can, however, enjoy that tasty banana flavor by using extracts, like in my sugar-free banana pudding or low-carb banana bread.

Fruits that you can eat more freely on a keto diet include raspberries, avocados, and watermelon. For a full list, check out my post on The Best Keto Friendly & Low Carb Fruits.
What are some keto breakfast ideas for a lazy keto diet?
A lazy keto diet is when you eat low-carb, high-fat foods without counting your macros. This less-strict method can be still effective in weight loss if you have a good knowledge of keto-friendly foods!

Some lazy keto breakfast ideas include: Easy Egg Bake With Ham And Cheese, Crispy Baked Bacon, and Fluffy Scrambled Eggs.

These foods are incredibly easy to prep, focusing on basic breakfast ingredients you probably already have in the fridge! If you're struggling to make your keto diet sustainable, these lazy keto options might be perfect for you.
Why can't you have potatoes on keto?
You can't eat potatoes on a ketogenic diet because they're high in carbohydrates, with 20g carbs per 100g serving.

Instead, try a low-carb breakfast alternative like my Keto Cabbage Hash Browns or Radish Keto Hash Browns.
How many eggs can I eat for breakfast on keto?
Eggs are a very keto-friendly food, with the average chicken egg containing just 0.7g of total carbs.

Because eggs are high in cholesterol, many recommend that you limit your daily egg intake to 3-6 eggs. So, scrambling up a few eggs is a wonderful and easy breakfast option!
If you liked these keto breakfast ideas, check out more!
If you love these keto breakfast ideas, I have more where that came from! Check out a few more of my favorites:
Follow us on FACEBOOK, PINTEREST, and INSTAGRAM for even more tasty keto-friendly recipes!